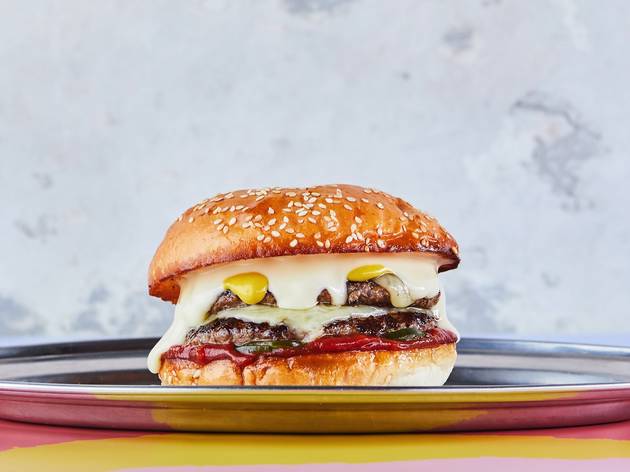 1/9
Photograph: Supplied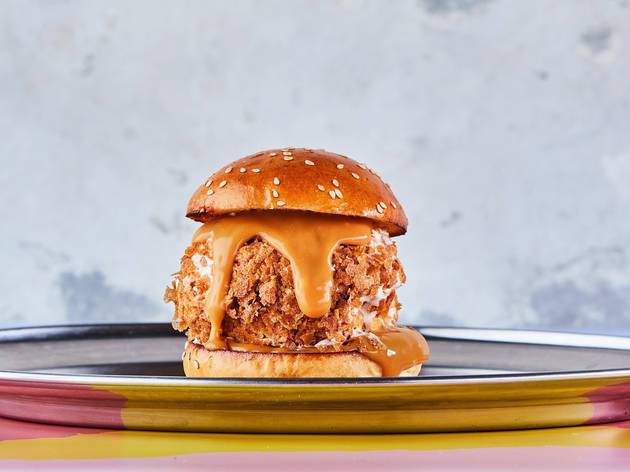 2/9
Photograph: Supplied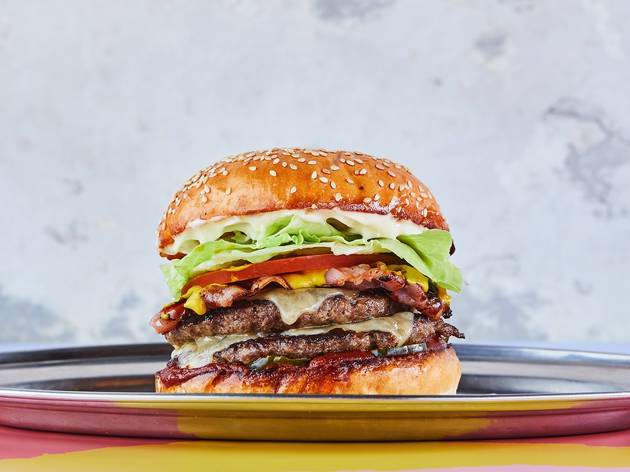 3/9
Photograph: Supplied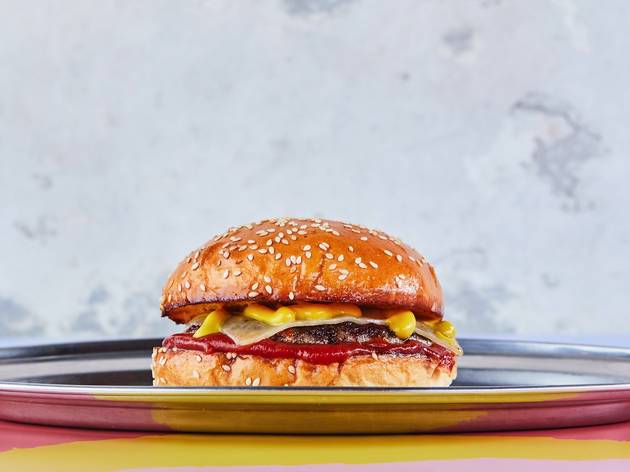 4/9
Photograph: Supplied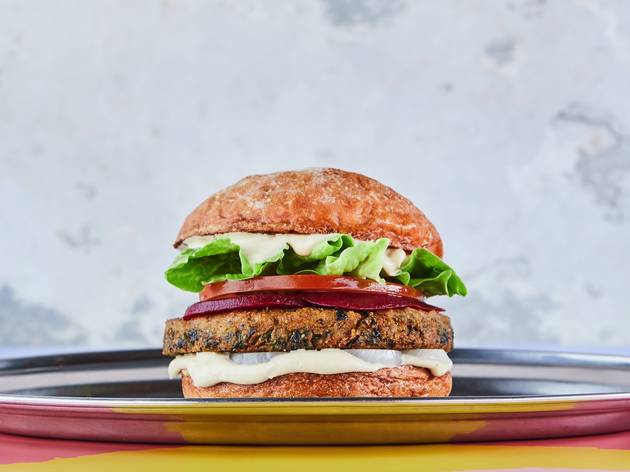 5/9
Photograph: Supplied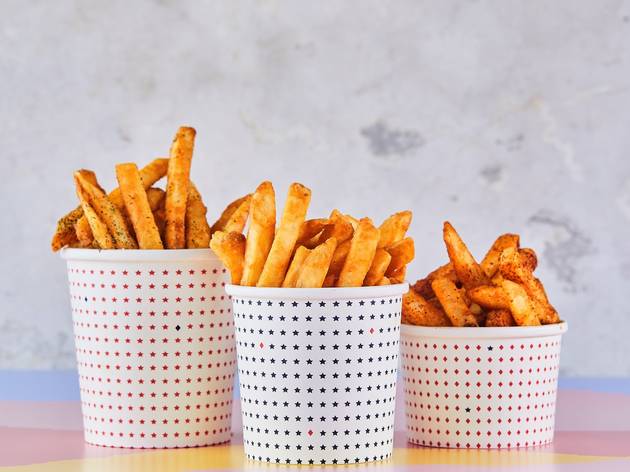 6/9
Photograph: Supplied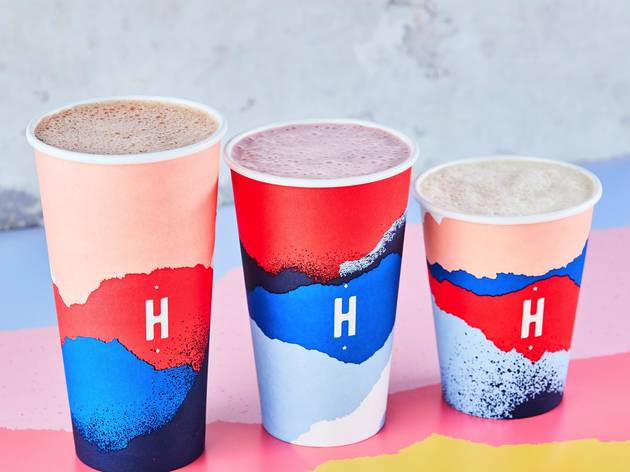 7/9
Photograph: Supplied
8/9
Photograph: Supplied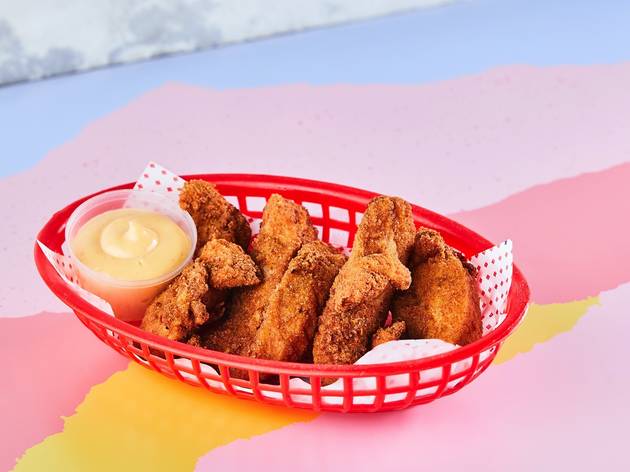 9/9
Photograph: Supplied
Time Out says
Sydney finally has its own Huxtaburger outlet, but can it stack up to the original?
We're all worldly enough at this stage in the game to appreciate that the ninth edition of a beloved burger shop is never going to have the same spirit as the original. When Huxtaburger first opened in Collingwood in 2011 we were all about their "take-no-prisoners American-style burgers that see meat, cheese and condiments as king, and all other accoutrement as crazy gourmet tat".
Fast forward to 2018 and the Sydney arm of this burger juggernaut has set up shop in a new development in Redfern, next to a buzzy ramen shop. Inside, it's got a kind of faux-grungy subway vibe, with lots of grey and pops of Sesame Street yellow. This is a streamlined fast food operation, which is a very different beast to the quasi-bar with kerbside plastic stools that spawned it all.
It's licensed, so you can still smash cold brews from Furphy, Little Creatures and Panhead with your Huxtaburger, the namesake hot sandwich featuring a beef patty, cheese, a triumvirate of condiments with mustard, mayo, and tomato sauce, plus lettuce, tomato and pickles. It hits all the fat, salty, sweet receptors that ensure you get that fast food dopamine rush.
Depending on your interpretation of 'shake' you could be into a big cup of melty, sticky soft serve with a proper burned sugar caramel flavour, but if you like your milkshakes fluffy, this isn't for you.
Don't partake of meat and dairy? Right this way, because they do a crisp-shelled bean and quinoa patty here that is a very good stand-in for beef. Order fries, especially the ones covered in the smoky, warming chipotle seasoning, and why not run them through a Sriracha mayo, aioli, or cheesy mayo for added effect. You could have yourself a full sauce degustation here: there are eight on the menu.
You're going to need cast iron teeth and the sugar tolerance of a teenage stoner to fully appreciate the ice cream burger – a ball of vanilla ice cream rolled in crunchy bits so that it resembles deep-fried ice cream, and then sandwiched inside a crunchy mini-burger and doused in a shockingly sweet-and-sour strawberry sauce.
Redfern is changing at an exponential rate, and with new development brings new audiences and new venues. A place for American-style fast food after hours makes perfect sense right by one of the city's biggest transport hubs, so don't be surprised if your commute starts taking on a quick detour for burgers and beers.
Details
Address:
66
Regent St
Redfern
Sydney
2016

Contact:
Opening hours:
Mon-Thu, Sun 10.30am-9.30pm; Fri, Sat 10.30am-10.30pm
Users say