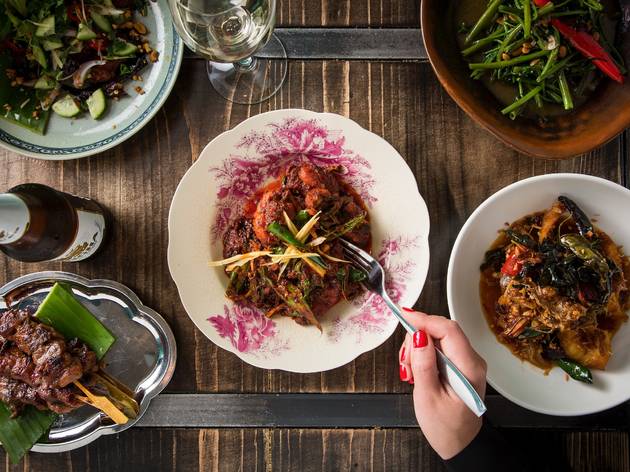 1/17
Photograph: Anna Kucera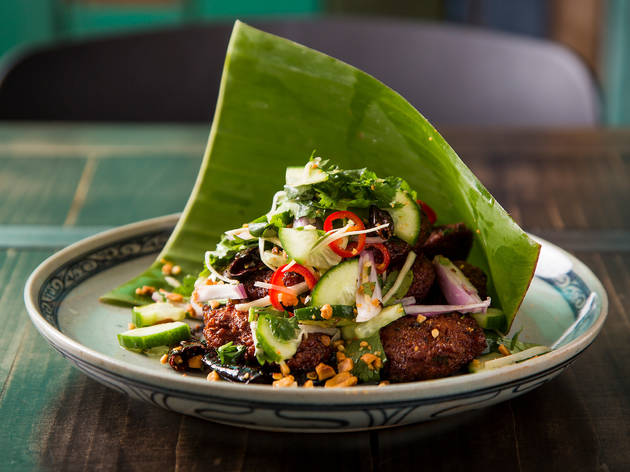 2/17
Photograph: Anna Kucera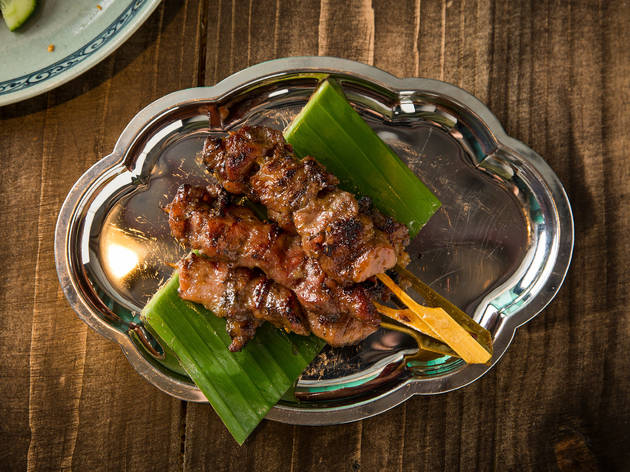 3/17
Photograph: Anna Kucera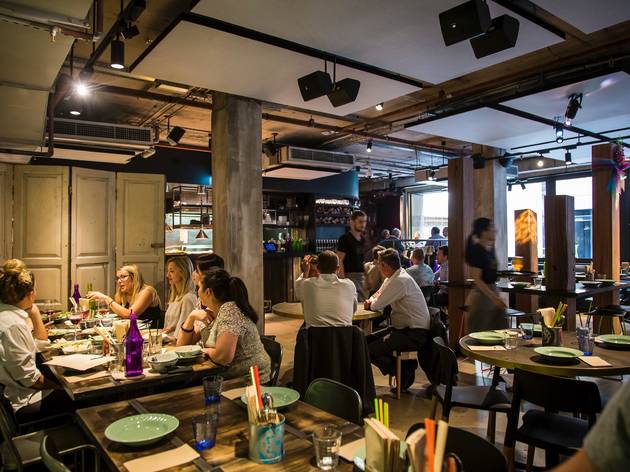 4/17
Photograph: Anna Kucera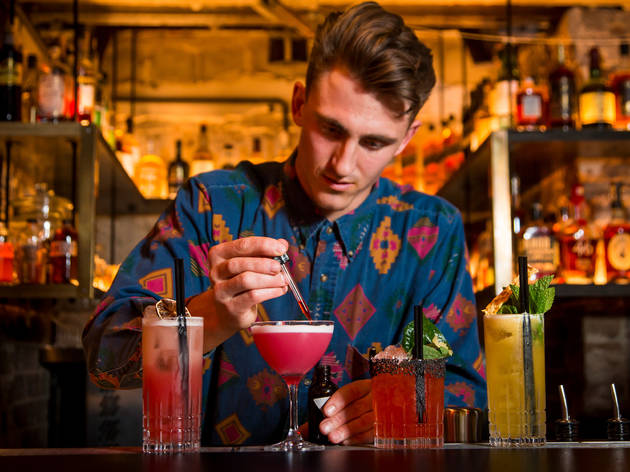 5/17
Photograph: Anna Kucera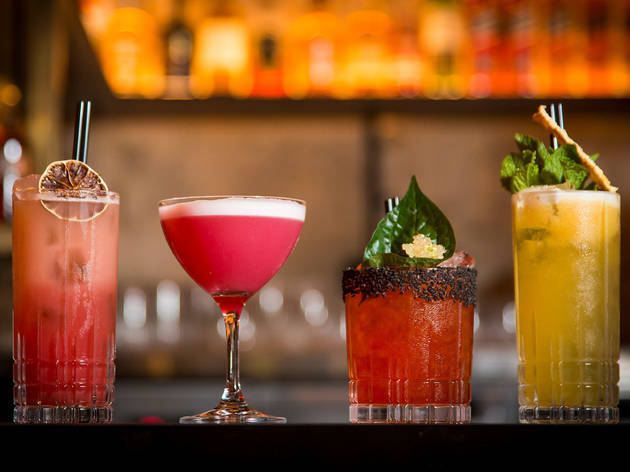 6/17
Photograph: Anna Kucera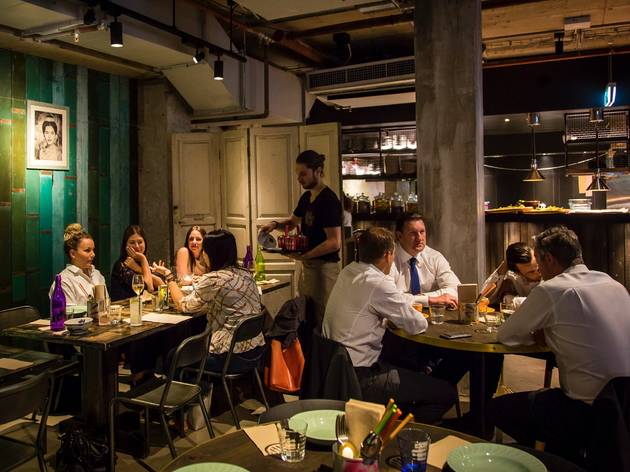 7/17
Photograph: Anna Kucera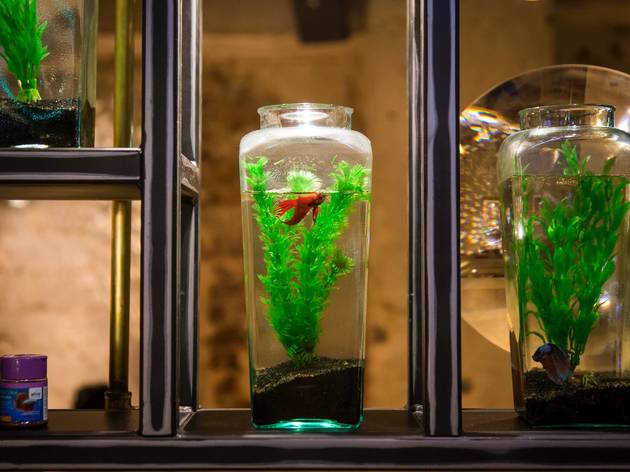 8/17
Photograph: Anna Kucera
9/17
Photograph: Anna Kucera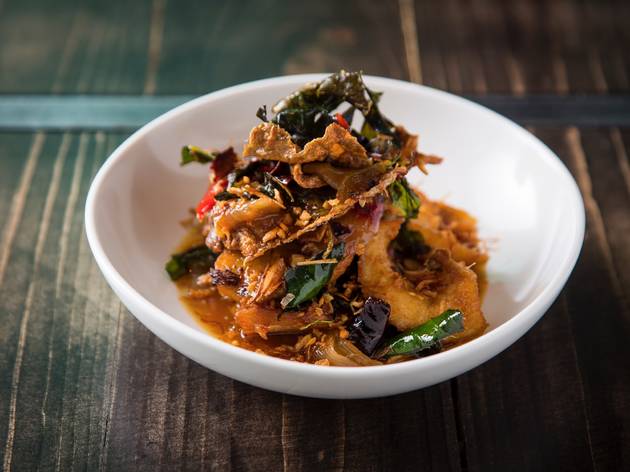 10/17
Photograph: Anna Kucera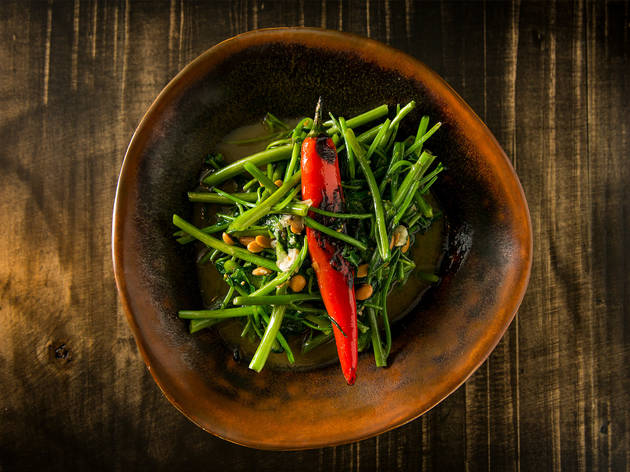 11/17
Photograph: Anna Kucera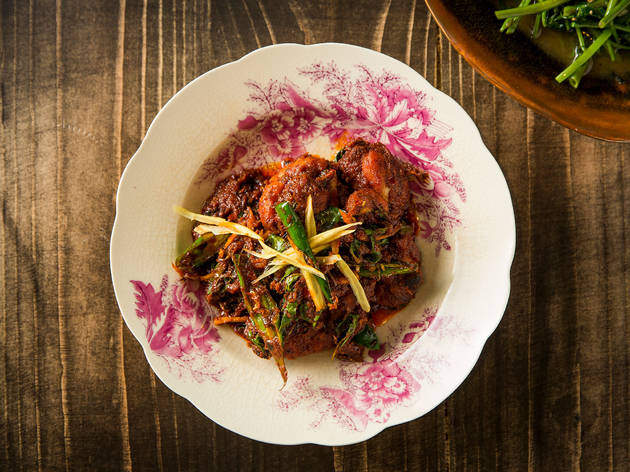 12/17
Photograph: Anna Kucera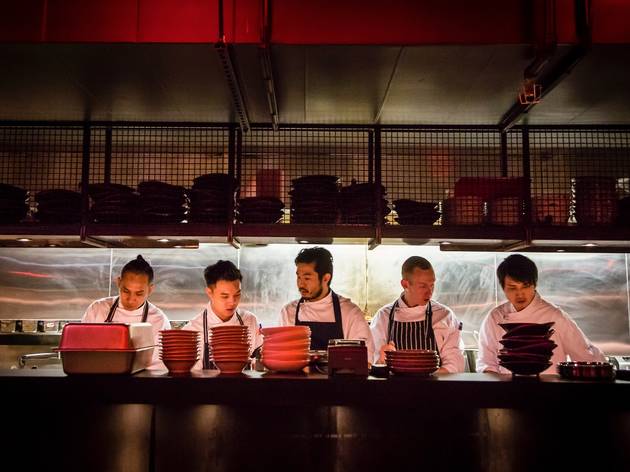 13/17
Photograph: Anna Kucera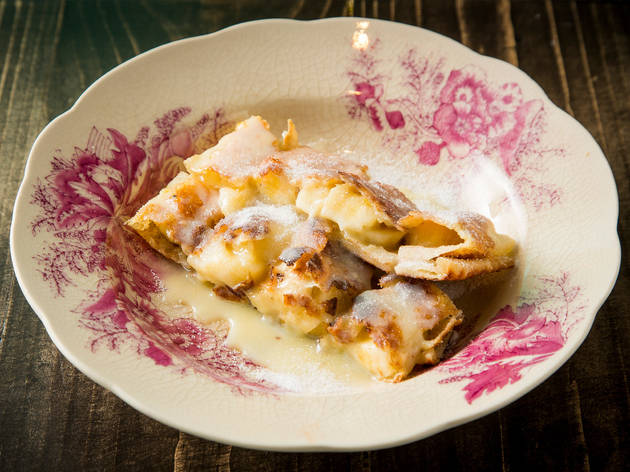 14/17
Photograph: Anna Kucera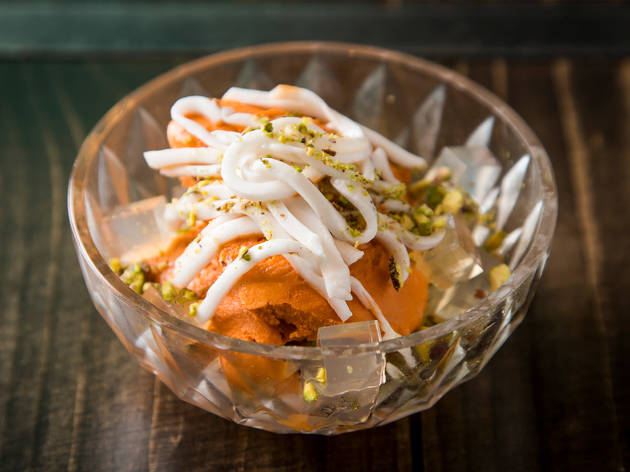 15/17
Photograph: Anna Kucera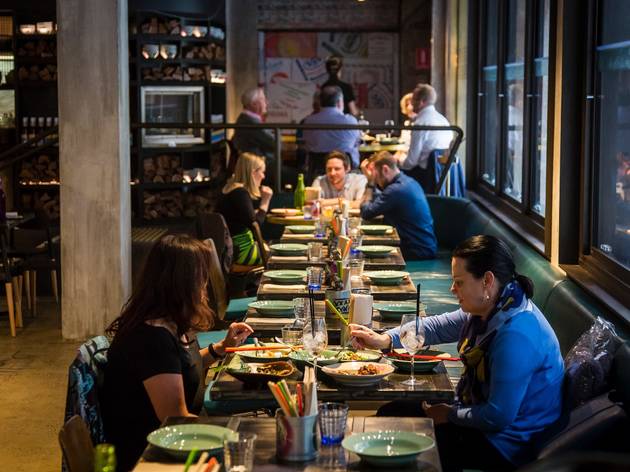 16/17
Photograph: Anna Kucera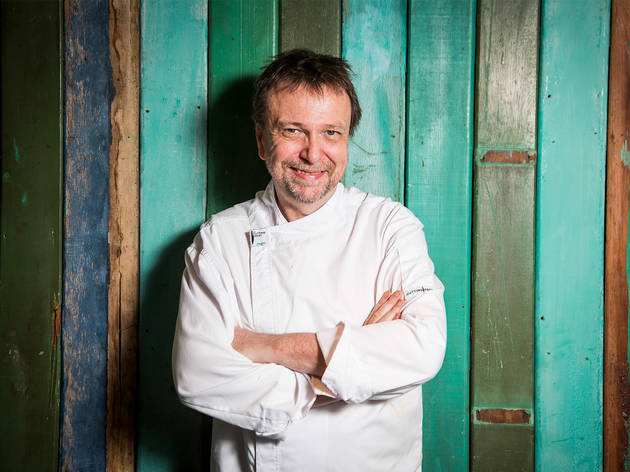 17/17
Photograph: Anna Kucera
Time Out says
This is the best Thai food in Sydney right now. Hands down
Sydney has long prided itself on its Thai food. London had Indian covered, Melbourne had Italian on lock, but we've always understood the combined powers of lemongrass, chilli, ginger and garlic. But then we got a bit lazy, rested on our red curry laurels too long and our Thai offerings got predictable and familiar. All that is behind us now because David Thompson has brought his Long Chim empire to Sydney to stoke the flames of our South East Asian eats – and we're not just talking a larb that's so hot it'll get you high.
Thompson was part of the early wave of incredible Thai eateries in Sydney with Darley Street Thai and Sailors Thai, but then he headed to London and Bangkok to open Nahm, and Singapore and Perth for the original two Long Chims. In that time Longrain and Spice Am kept high-end Thai on a steady roll, but now Thompson has come full circle to bring fresh fire to Sydney CBD dining, especially at lunch.
Long Chim Sydney has the kind of menu that'll either paralyse you with options or see you throwing caution and cash to the wind to try everything. But all three problems are solved if you just go the $45 set menu: it's an affordable treat with all the good bits in reasonable portions – and reasonable means you'll be full to bursting, but very, very pleased with your life choices.
First cab off the rank is the famous marinated pork skewers that are charred, tender and sweet with little ribbons of fat and bright sparks from black pepper. These bad boys stay on the menu even when the other dishes change and they're worth a visit alone. Perhaps you'll get a serve of fiery fish cakes decorated with fried red chilli, ginger ribbons and cooled down with red onion, coriander, cucumber and peanuts – the menu changes regularly – or if the tender little pan-fried chive dumplings are on offer you're having a good day.
The red curry here is nothing like your local take out. The chicken strips are coated in a fragrant sweet and spicy sauce that has a heat payload that'll sneak up on you – smart players will order a cooling Pok Pok Cobbler made with sherry, vermouth, rose water, and a tamarind syrup alongside your meal. Like your drinks sweet as pie and tropical? The concentrated pineapple, passionfruit and orange flavours in the Tropic Thunder will have you bouncing for days.
A meal at Long Chim is a symphony of flavours and textures and Thompson is your culinary conductor. You get those bright, high notes from a red curry skate wings and proper sweet chilli fish with crisp, dried skin, but more soothing tempered tones from dishes like the stir-fried tangle of watercress that is savoury, salty and complex, or the duck fried rice that is rich and comforting.
There is no bad time to go to Long Chim – it's inside a spacious concrete bunker so there's room for walk-ins, but it thankfully takes bookings too. They'll even cater to big tables with some advance notice. And what with the swirly rainbow projections on the concrete floors, fighting fish display case and open kitchen filling the air with tortuously delicious cooking aromas, it's a whole lot of fun as well as new benchmark for Thai dining in Sydney.
---
Details
Address:
Cnr Pitt St & Angel Pl
Sydney
2000

Contact:
Opening hours:
Mon-Fri 11.30am-2.30pm, 5pm-late; Sat 5pm-late; Sun 5pm-10pm
Rating Breakdown
5 star:

1

4 star:

1

3 star:

1

2 star:

0

1 star:

0
Good but the food isn't totally authentic. The green papaya salad was too spicy & sour & had chewy prawns in it. The rice noodles with beef was too salty. Went to Thailand recently. The food is flavourful and spicy but not uncomfortably burning your mouth which this papaya salad did. Interesting prawn starter with betel leaves. Wonderful dragon eagle cocktail. Mashed prawn curry & desserts were good. Music too loud & didn't suit the atmosphere of the restaurant. Waiting service patchy - next table were told still & sparkling water were free & given the $68 degustation menu. We had to pay for sparkling water & were given the $45 degustation menu which is meant to be the lunch menu but it was dinner time. Overall - overpriced for what it is. Worth a try but won't be back. (Follow me on twitter for quirky bite sized restaurant reviews with ratings that hit the mark. @moniqueyeo)
The food and the atmosphere were great!
We had the banquet and cocktails both of which were not your standard fare.
The food was exceptional - well balanced, spicy and the fried fish a stand out. And the cocktails were above and beyond.
Worth checking out and agree that seats in the back are an experience - especially with the disco ball and view of the kitchen & bar.
Plus:
Food is different to standard Thai restaurants, fish cakes are actually home made rather than the rubbery frozen nonsense you get most of the time.

Against:
Don't accept any table you can see from the front door, the areas you can't see have more atmosphere.
The food is authentic - don't order the Chiang Mai chicken larp unless you are Thai or you won't be able to eat it, even for a bet.