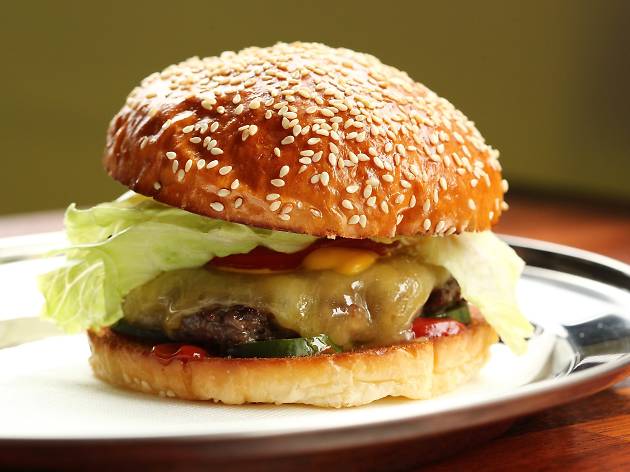 Melbourne's top burgers and lobster rolls joins Sydney's most popular gelato for a carpark snack party
Save your airfares and set your GPS to Messina in Rosebery because they are getting ready to host a car park snack festival that brings some of Melbourne's best hand-held food purveyors to the sunny climes of our fair city.
It's going to be a photo finish as to whether those famous burgermeisters, Huxtaburger are the most popular kids at the party thanks to their $10 classic or $12 spiced up Denise burger with jalapeno and sriracha mayo. Or will the crown go to the lobster rolls from Mr Claws for $15 a pop.
It's going to be running from Friday lunchtime until Saturday dinner (or until everything is sold out) and you'll be able to cap off your savouries with a cremino choc top from Messina. Tell you more? Well, that's be a sugar cone lined in dark chocolate and filled with Italian meringue, gianduia fudge and salt caramel soft serve that's then dipped in chocolate and rolled in amaretti biscuit pieces.

Get in early because people are going to go mental for this one.