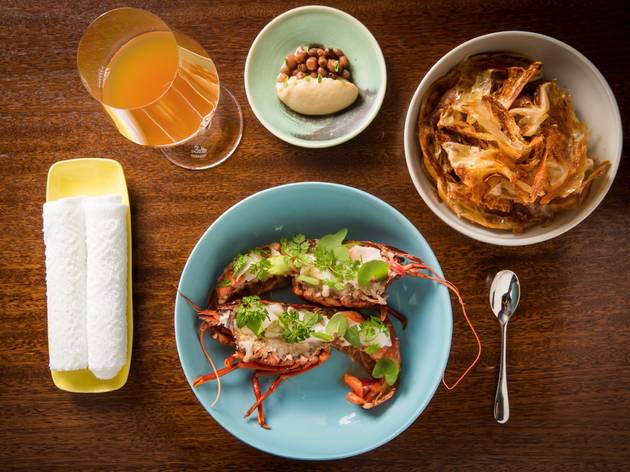 1/16
Photograph: Anna Kucera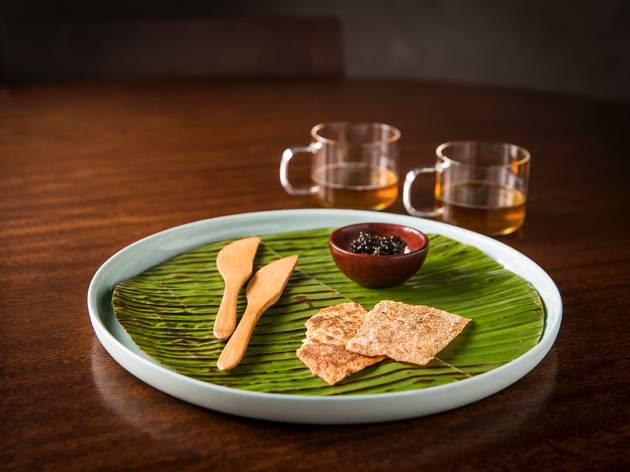 2/16
Photograph: Anna Kucera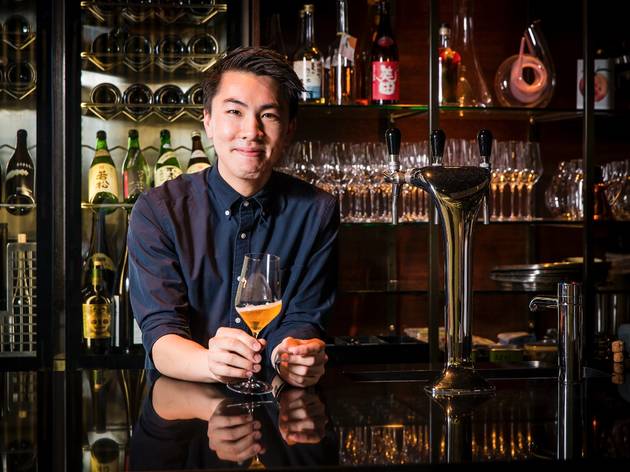 3/16
Photograph: Anna Kucera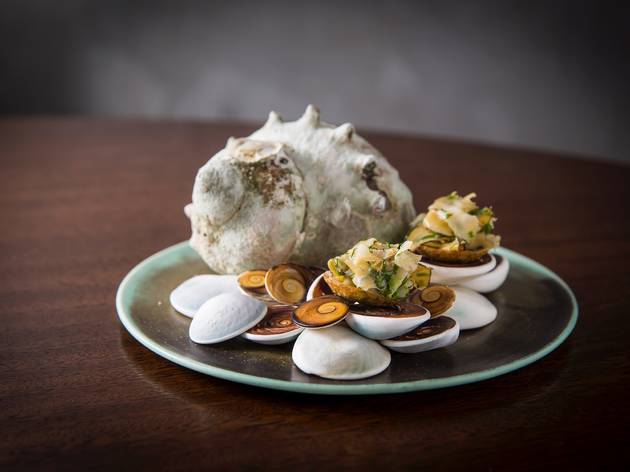 4/16
Photograph: Anna Kucera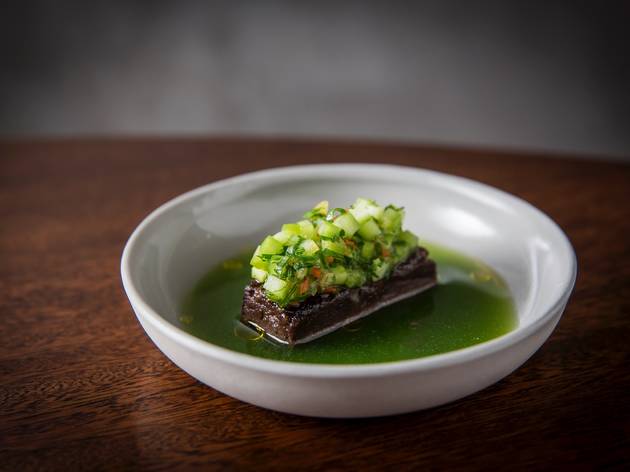 5/16
Photograph: Anna Kucera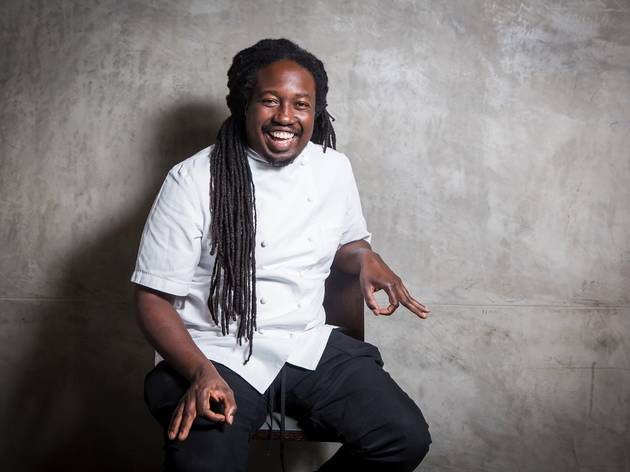 6/16
Photograph: Anna Kucera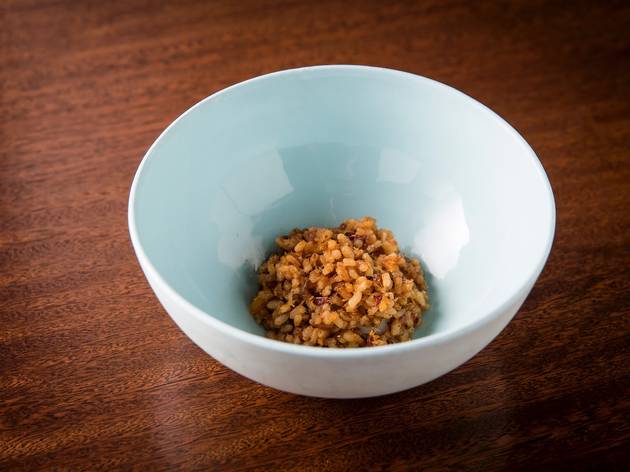 7/16
Photograph: Anna Kucera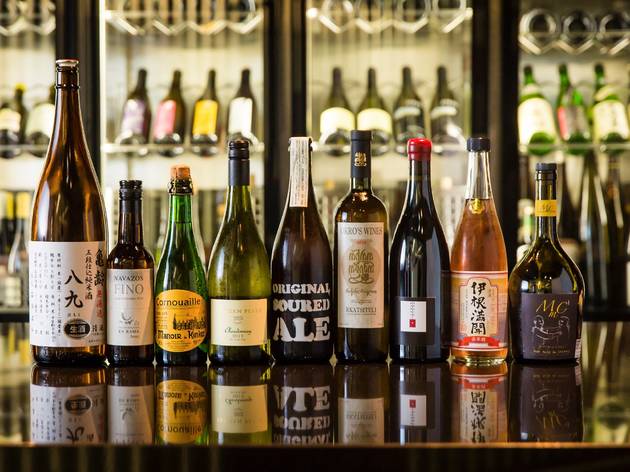 8/16
Photograph: Anna Kucera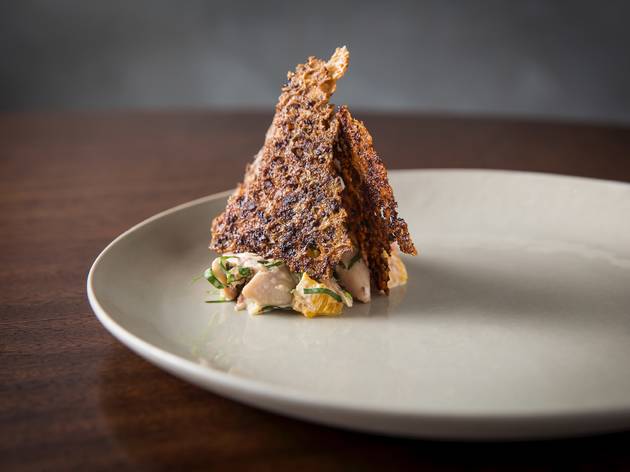 9/16
Photograph: Anna Kucera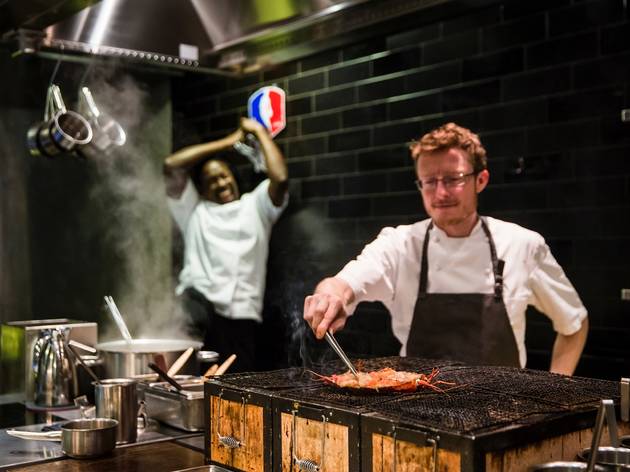 10/16
Photograph: Anna Kucera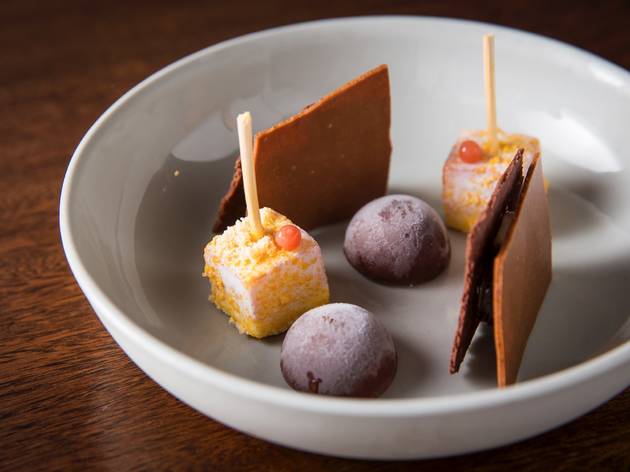 11/16
Photograph: Anna Kucera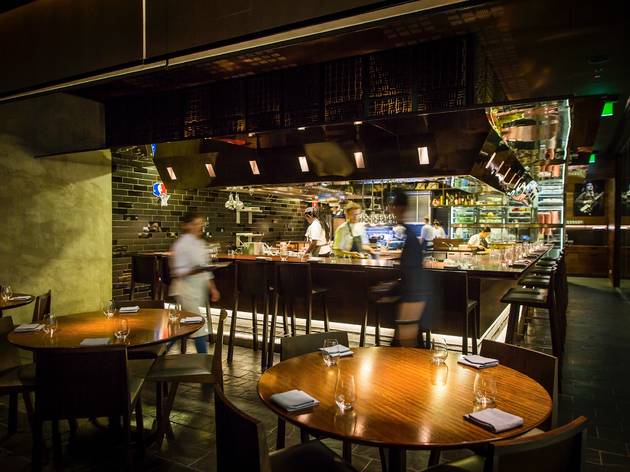 12/16
Photograph: Anna Kucera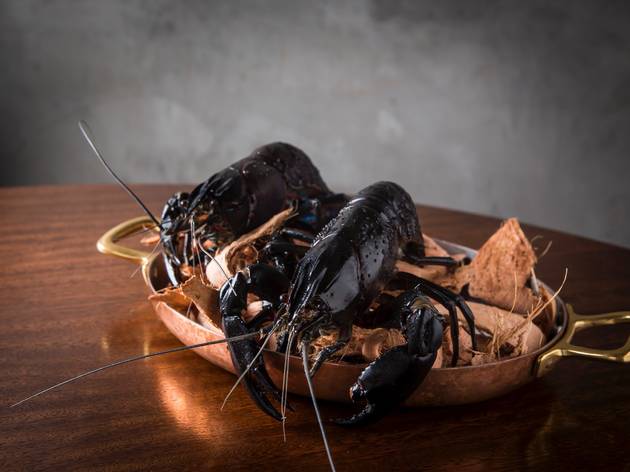 13/16
Photograph: Anna Kucera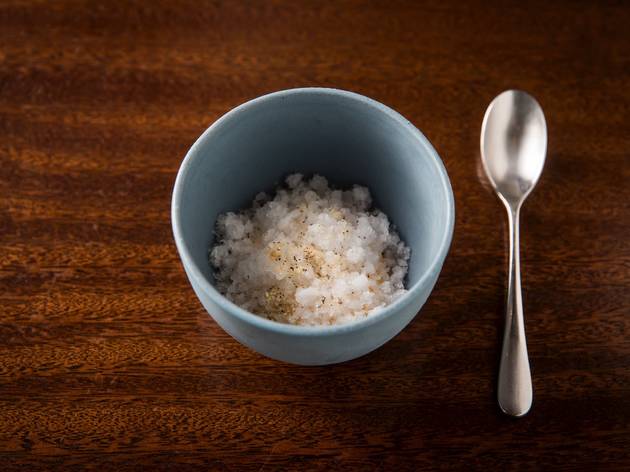 14/16
Photograph: Anna Kucera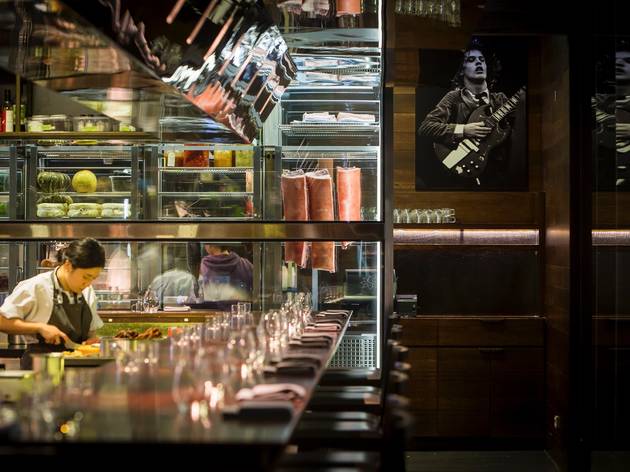 15/16
Photograph: Anna Kucera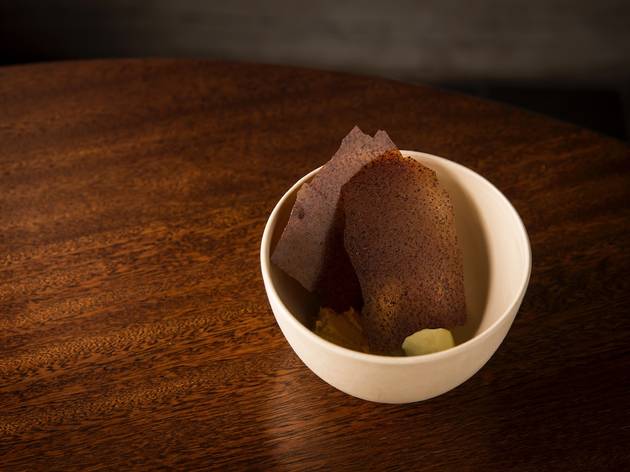 16/16
Photograph: Anna Kucera
Raise a perfectly matched glass to the restaurant that makes 11 courses feel like a house party
Ringside seats don't get better than the stools lining the Momofuku Seiobo kitchen. This is as close to the cooking action as you can get without head chef Paul Carmichael reaching over and handing you a veggie peeler and a bag of spuds. Or course, there are tables if you're dining in a group, but trust us, you want to be sitting up at the glossy black bench so that the chefs can slide dishes straight into your waiting hands.
It's the personal touch that makes time fly when you sit down for the $185 menu, and yes, you do want the full beverage pairing for an extra $110, because no one in the city is having as much fun pairing food with wines, sake, beers and fortifieds than the sommelier here (till very recently Ambrose Chiang; now Max Gurtler). You might not think that the right match for the famous split, coal roasted marron dressed in coconut butter with busted roti, sweet onion puree and tart muntries is a four-year-old ale from Two Metres Tall in Tasmania, but you'd be dead wrong. It's perfect, with savoury freshness cutting buttery sweetness with samurai-like precision.
The menu here is an evolving beast, but like many five-star dining destinations there are rock-star dishes they can't replace, such as those marron. But if this isn't your first Momofuku rodeo you are given the choice to swap it for a deboned King George whiting wrapped up in banana leaves and cooked over the coals.
Chef Carmichael's Caribbean heritage is front and centre in dishes like bakes, tiny golden-fried bread pucks carrying the flavour of the sea on their backs in wafer-thin abalone ribbons. Or a riff on a Grenadian breakfast, where a layer of avocado is capped with an onion and capsicum stew and salt cod and a cassava floss.
Some people bring home souvenirs from holidays; Carmichael brings home flavours, like the Puerto Rican dish that inspired the confit beef rib with little batons of green olive and pickled white onions. It lives somewhere in the crosshairs of a terrine and a tartare and you need to appreciate those delicate flavours at the time because right on its heels is the remainder of the beef rib, served on the bone and cooked until it's butter soft and drenched in concentrated barbecue sauce.
Don't let the party playlist of Mary J Blige, Jay Z, Stevie Nicks, Blink 182, and Black Street fool you into thinking this is a casual affair. The chefs may look relaxed but watching them work is a study in finesse, timing and instinct that's been cleverly disguised by friendly banter, delivered free of charge with each course. Plus there's a restlessness to the food here that keeps you excited until they're sweeping you out the door, and it also tricks your belly into thinking it's not full yet. Of course by the time you reach the blushing pink pork fillet aged in house and served with warm Jamaican-style cabbage, sticky, pork glazed pumpkin and a sweet turmeric puree, you may just wish you had expandable segments like a suitcase.
There's not a skerrick of chocolate on your sweets menu. First, you get a sake from a four century-old brewery that uses organic ferments to go with your buffalo milk yoghurt sorbet with banana leaf oil and banana leaf powder. What does banana leaf taste like? Green, mostly, and kind of foresty.
Next up, a super-boozy year-old rum cake that tastes like Christmas comes wrapped in a tacky raisin paper (like a fancy roll-up) with grated marzipan on top. And refusing to relinquish their momentum at this point, your meal will end with two more sharp bursts of flavour in a tamarind and Granny Smith jube and a molasses ginger and coconut nub that is black as tar, sticky like taffy and intensely pungent, in a good way.
If you're a fan of a dego you will start to see similarities across the city's offerings, especially when they're coming from chefs with French-inspired culinary backgrounds. But at Momofuku they're cooking to a very different beat. Sometimes it's challenging and the next moment your lowbrow comfort receptors are engaged in full force appreciation of something as familiar as barbecue sauce on roasted meats. In the next breath, you're living that luxe life with crayfish that are introduced to you live before hitting the grill. It's a whirlwind, and one no serious diner in Sydney should miss out on.
Venue name:
Momofuku Seiobo
Contact:
Address:
The Star, Lvl G
80 Pyrmont St
Pyrmont
Sydney
2009

Opening hours:
Mon-Fri 6-10pm; Sat noon-2pm and 6-10pm
Price:
$$$$