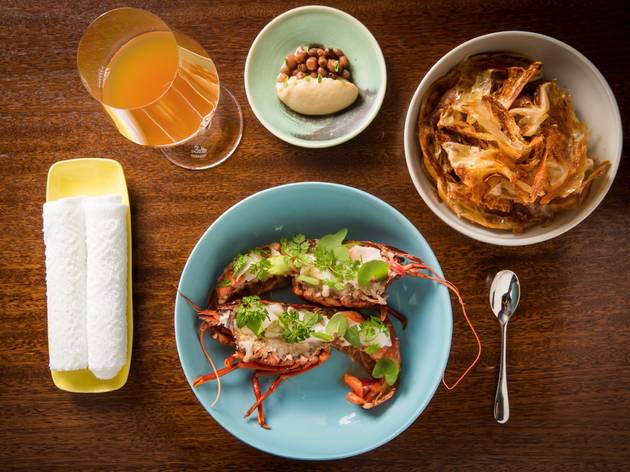 1/16
Photograph: Anna Kucera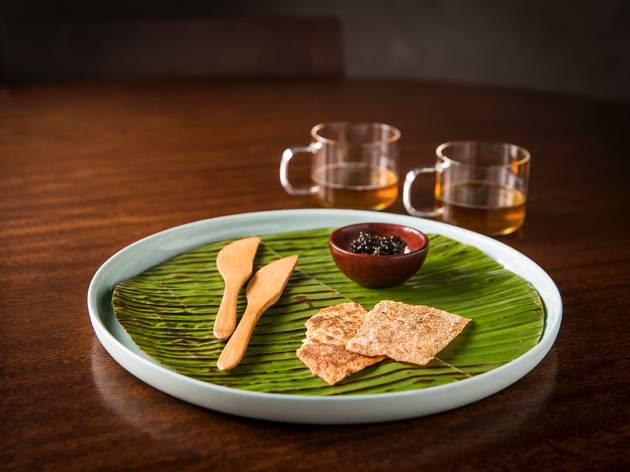 2/16
Photograph: Anna Kucera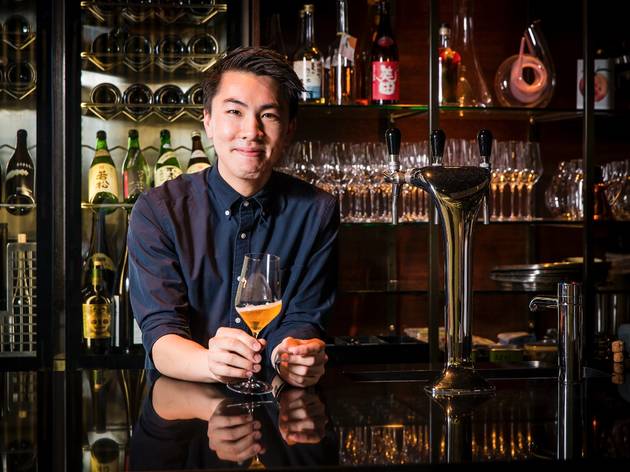 3/16
Photograph: Anna Kucera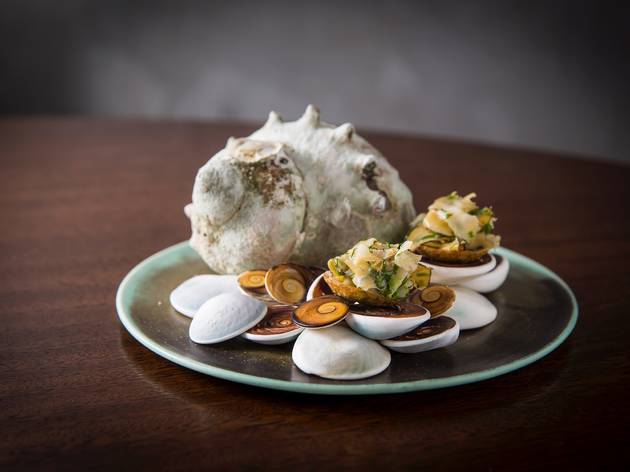 4/16
Photograph: Anna Kucera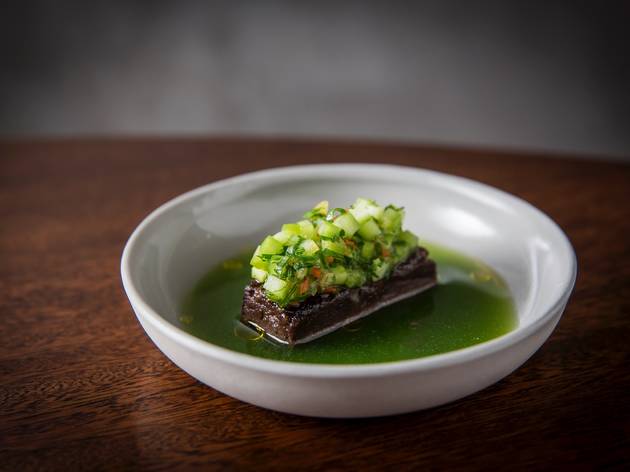 5/16
Photograph: Anna Kucera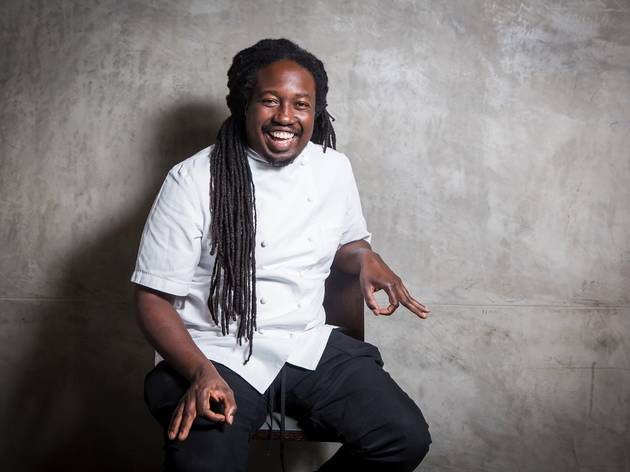 6/16
Photograph: Anna Kucera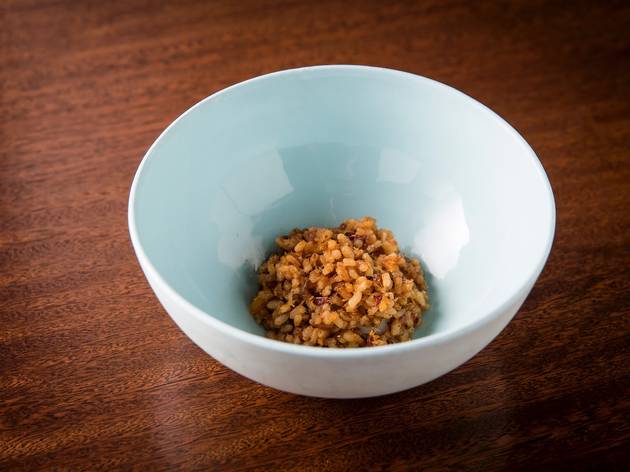 7/16
Photograph: Anna Kucera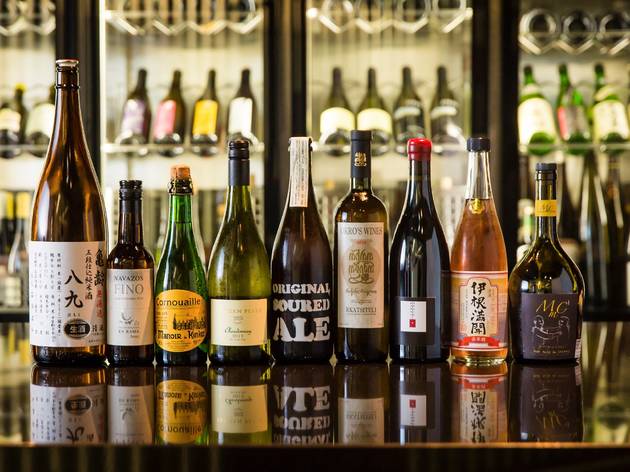 8/16
Photograph: Anna Kucera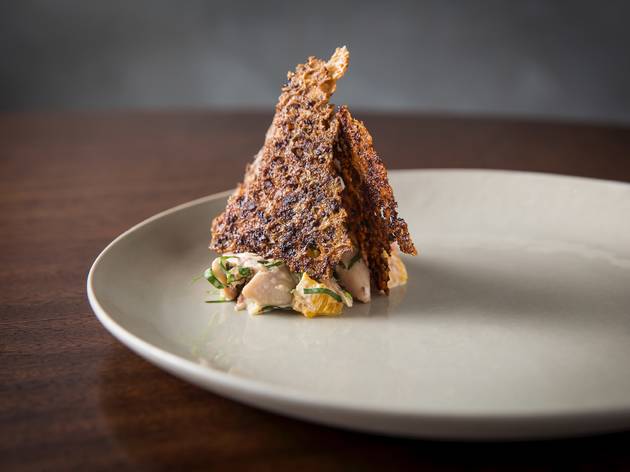 9/16
Photograph: Anna Kucera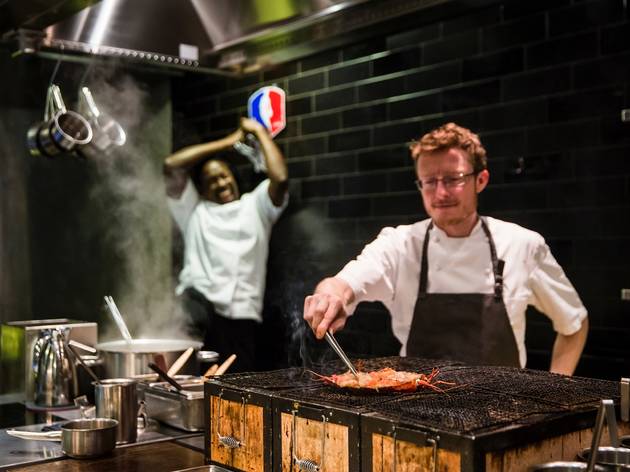 10/16
Photograph: Anna Kucera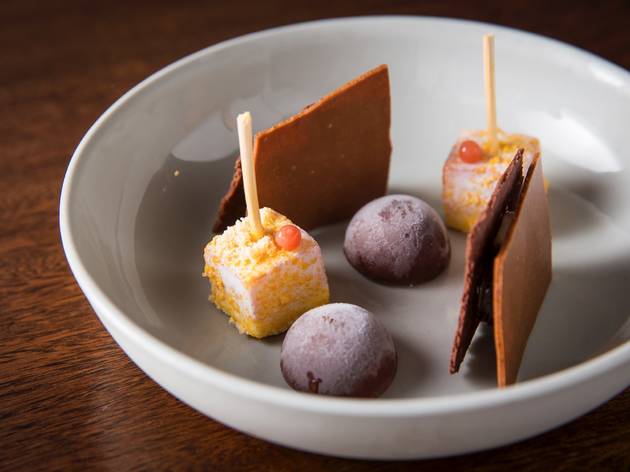 11/16
Photograph: Anna Kucera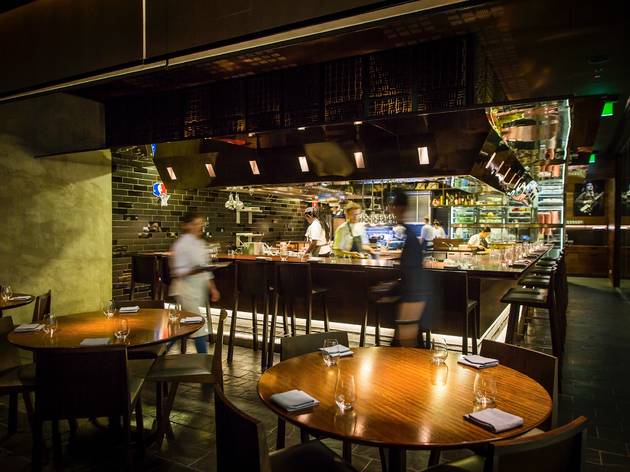 12/16
Photograph: Anna Kucera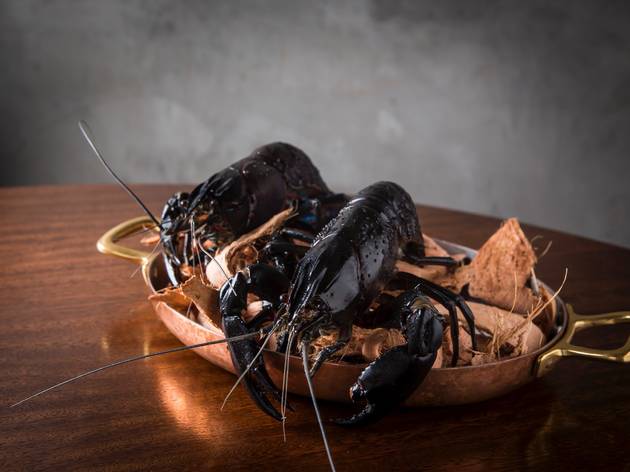 13/16
Photograph: Anna Kucera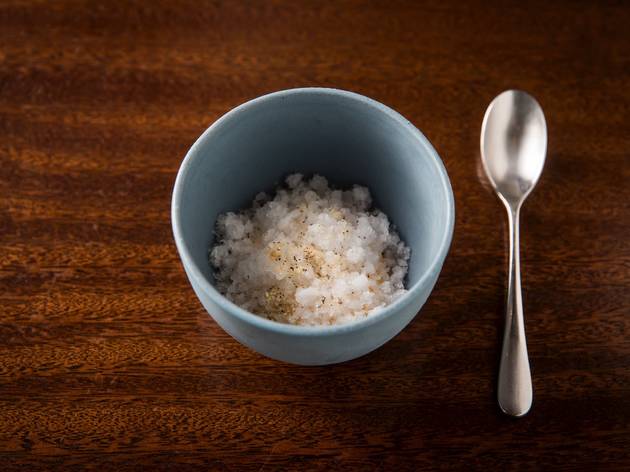 14/16
Photograph: Anna Kucera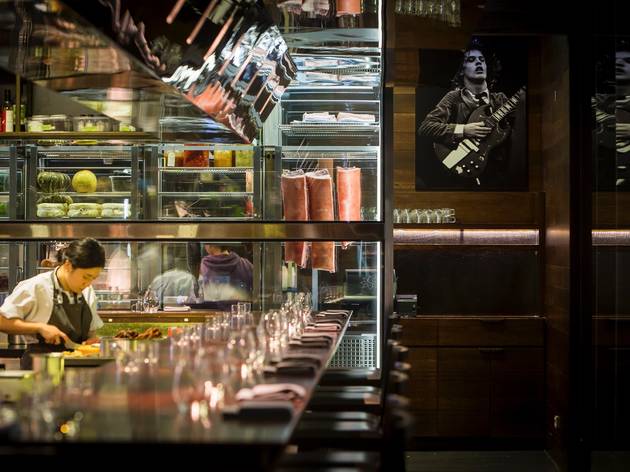 15/16
Photograph: Anna Kucera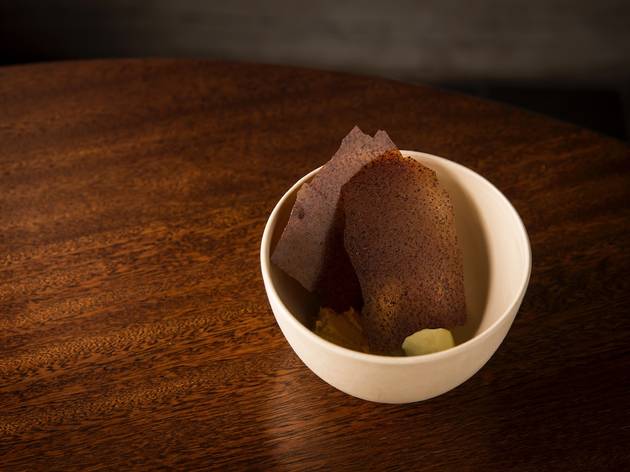 16/16
Photograph: Anna Kucera
Momofuku is better than ever
When chef Ben Greeno left Momofuku Seiōbo to go and start up a rotisserie chicken joint with Merivale, we were scared. He had been responsible for bringing Momofuku up to five stars; he had defined what this restaurant was going to be.
But then the big boss man, David Chang, sent over one of his most senior chefs from New York to take over the post, Paul Carmichael, and we needn't have been worried. Carmichael has brought about a new age for this restaurant – one that is more exciting than it has ever been.
Don't assume that because Momofuku is a Japanese word (it's actually the name of the man who invented instant ramen) that this is a Japanese restaurant. Carmichael was born in Barbados, and his Caribbean upbringing shines in his food, matched with the most interesting beverage list we've seen in ages by sommelier Ambrose Chiang, from sake to cider, orange wine to sherry.
It's dego only, and with 14 courses including snacks, you won't go hungry.
Not one dish we eat the night we visit is a flop and Carmichael isn't even there (a strong business works best when the manager isn't around, they say). Everything is so delicious, in fact, that we find ourselves giggling throughout. They start us off with a pot of silky, fermenty Pepe Saya butter topped with Californian sturgeon caviar, and little crackers on the side. There is a cleansing, warming bay leaf tea dressed with bay leaf oil to sip alongside that elicits instant zen.
Out come plantain cups filled with sweet, nubbly military sea snails tossed in escabeche, followed by a log of black pudding made from sweet potato and topped with cooling, refreshing cucumber. And those were just the snacks.
The first dish proper is a warm, creamy chicken salad crowned majestically with jerk-spiced chicken skin and native finger lime pearls. The matched sherry becomes floral when set against the spices. Mulloway salted and air-dried for a week onsite is steamed and served with crushy, toasted sofrito rice and paired with a meaty Eric Bordelet Sydre (cider) from Normandy. It's umami all over.
But the next dish is the one that starts the giggles. A hulking, butter-drenched mountain of puffy roti arrives with smoked onion purée and sweet little Aussie muntries. A split yabby lands dressed in barley koji butter, fresh coconut, mint, chervil and sour, citrusy woodland sorrel. You get crunch from the bread, sweet from the yabby, freshness from the herbs and cool respite from the coconut. It's not just the best dish here; it's one of the best dishes in Sydney right now.
Shelled, flaked mud crab is paired with chewy little cassava dumplings, sharpened by a glass of Okro's Wines Rkatsiteli skin contact from Georgia. And a huge wodge of Byron Bay Kurobuta pork comes blushing pink, with crackling and sides of onions curried in milk curd and pork-glazed pumpkin.
A Mukai Shuzo Ine Mankai pink sake, made from local, ancient Ine red rice, transforms from sweet to creamy like a Willy Wonka gobstopper alongside a palate cleanser of passionfruit sorbet and coconut granita. And a playful dish of popsicles and chocolates makes our hearts melt along with the sugar. The meal ends with conkie, that traditional Barbadian dish of puréed spiced pumpkin, sweet potato and corn, often sweetened with raisins, cooked in a banana leaf. But here the purée is topped with fresh banana leaf ice cream and raisin shards. It's not the strongest dish of the night, but it's a slice of home for Carmichael, and you can genuinely taste the love.
Momofuku is a fine diner, yes. And it's also very expensive. But it's impossible not to have a good time here. The '90s rock plays, the chefs are right there in the centre of the restaurant making the food in the open kitchen, and they're happy to talk to you about the dishes. They even brought over the live yabbies to say farewell before we ate them.
You can eat a short menu at the bar if you don't want to do the full shebang (the roti is on there for only $8, but be there when they open at 6pm as there are only a few stools, and no bookings). You also don't even really notice you're in a casino. In fact, here at Momofuku you could be absolutely anywhere – but we'll take Barbados, thanks very much.
Venue name:
Momofuku Seiobo
Contact:
Address:
The Star, Lvl G
80 Pyrmont St
Pyrmont
2009

Opening hours:
Mon-Fri 6-10pm; Sat noon-2pm and 6-10pm
Price:
$$$$
You may be interested in: