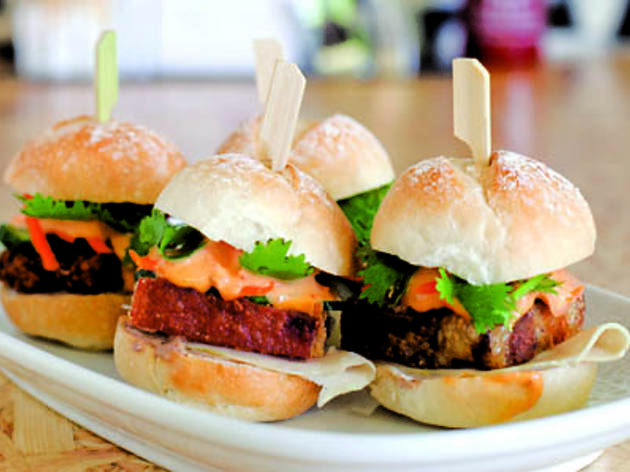 1/12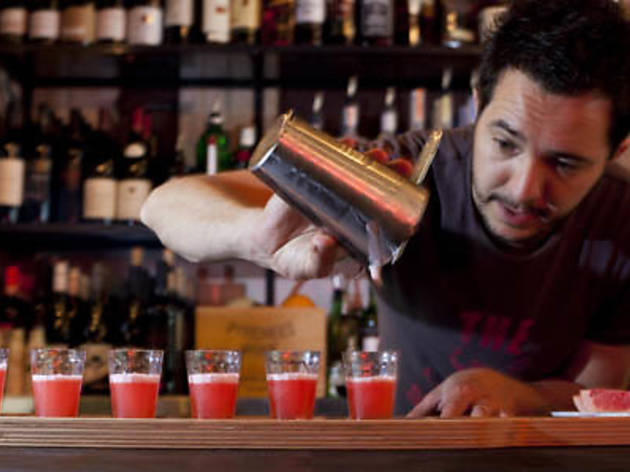 2/12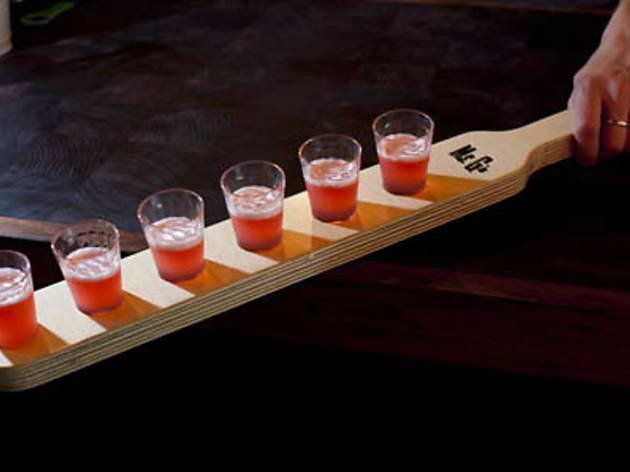 3/12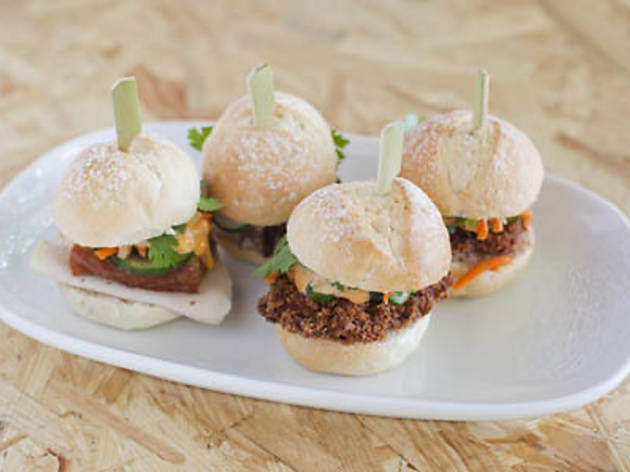 4/12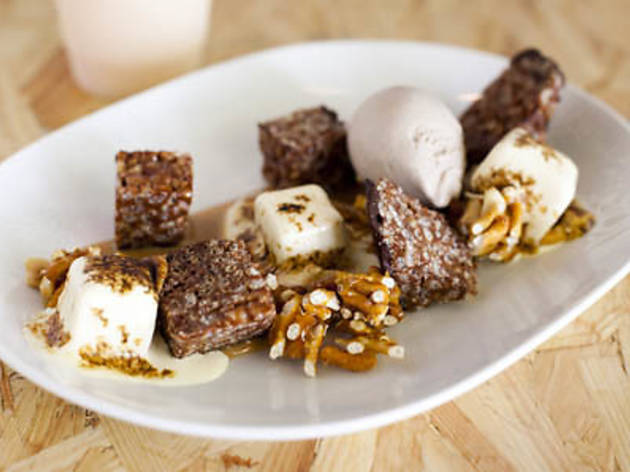 5/12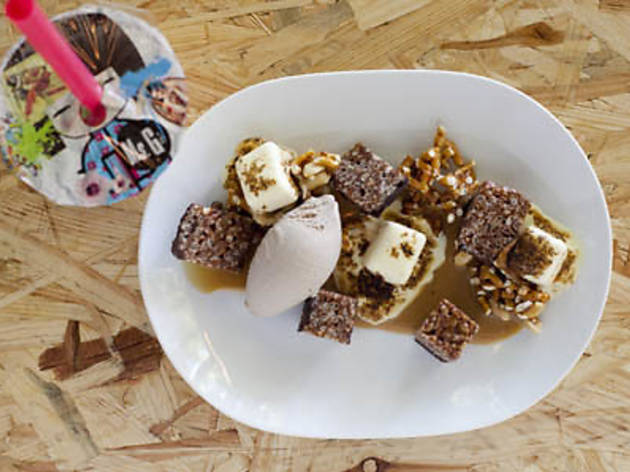 6/12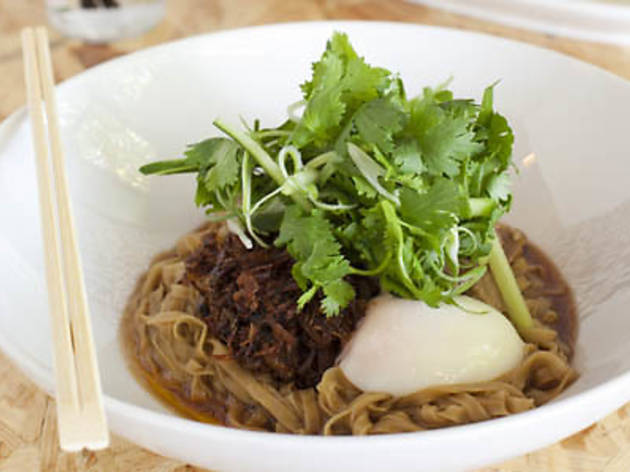 7/12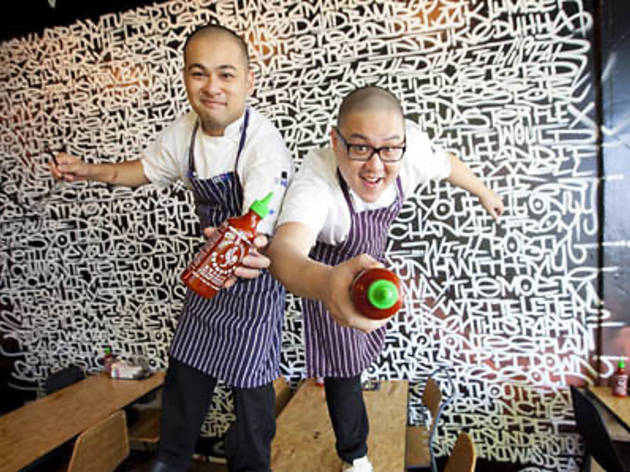 8/12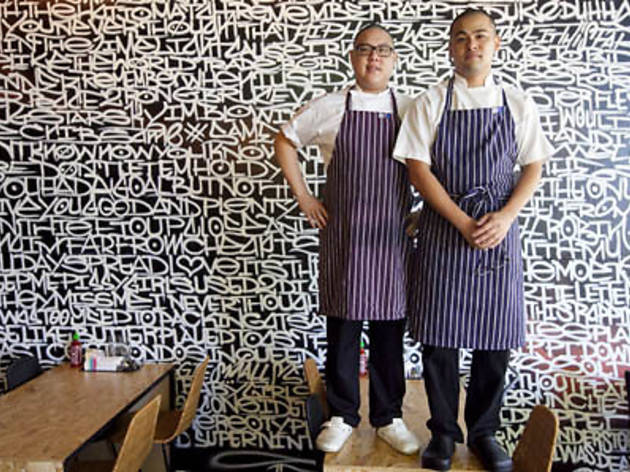 9/12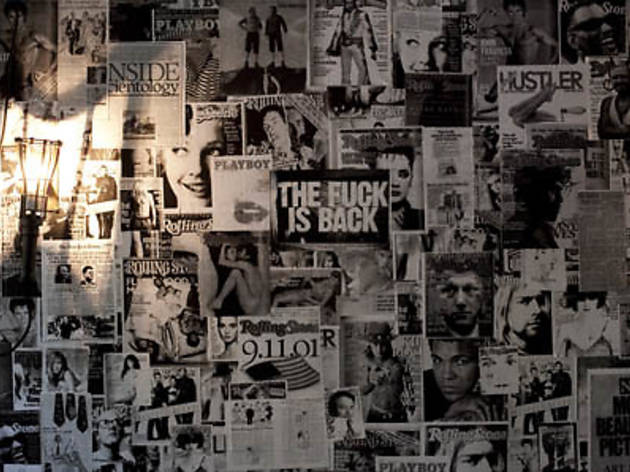 10/12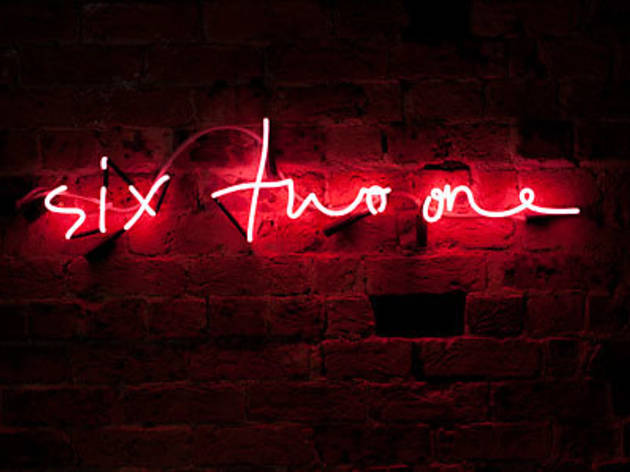 11/12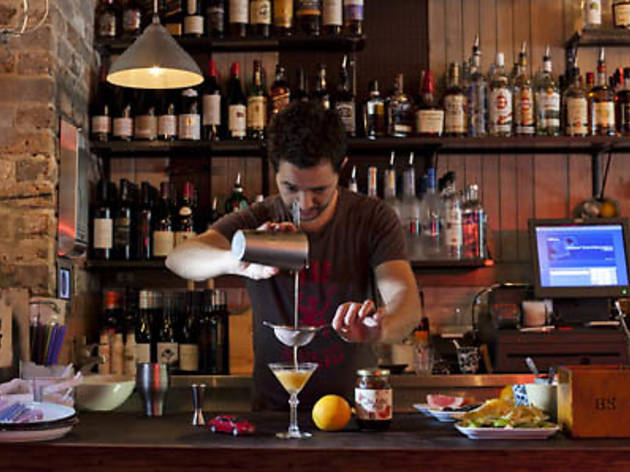 12/12
Time Out says
There's no junk to be found at this new Potts Point offering
Just when you thought you knew chef Dan Hong, he comes out with a red-hot, left-of-field doozy of a new restaurant with all the punk and sass we always wished for at Lotus, combined with some damn fine cooking. He and head chef Jowett Yu are at the helm of Ms G's – the mod- Asian restaurant you can't afford not to be at, in and around.
Ignore the name (M.S.G – geddit?) and ignore the deliberately 'street' interior design work. But whatever you do, don't ignore what Hong and Yu are putting on the plate because it's exciting, fresh and exactly what Sydney needs. Theirs is a menu of snappy flavours and big spicy ideas. We'd go so far as to say it was the most exciting thing that's opened in ages, if Duke hadn't beaten them to the punch a few months ago.
Start with a drink in the upstairs bar where they're shaking up what looks on paper to be a bunch of very loopy, bubble tea-inspired drinks. And yes, they even have the special sealing machine and the big straws. The Blue Bottle (Plymouth gin, pineapple, Aeroplane jelly, housemade lemonade) is a bit of a fizzer but we'll keep you posted after we've gone back for a few more.
Or just forget the cocktails and drink the beer and the sake. There's a selection of five on offer but try the Miyozakura panda cup or he Akishika Bambi cup – 180ml sealed glasses printed with gambolling pandas and fawns – for the cute factor alone. After you've finished, you even get to keep the cup! Beer-wise, the list runs the gamut of crisp, sessionable names such as Asahi, Singha and Yebisu, not to mention longies of Coopers Pale.
No doubt, though, you're after the eats. You'd be very wise to start with the fried chicken wings and legs served with a little bowl of kim chi flavoured mayonnaise. Or go directly to the mini banh mi – tiny baguettes filled with either fried chicken or slow-cooked-then-fried pieces of pork belly slathered in pate, mayo, and dressed with pickled shreds of carrot and coriander. Do not pass go without the grilled corn on the cob covered with parmesan, mayo and squeezed with lime at the table.
It'd be easy enough to make a meal of these little snacky things if you wanted, especially if you go the way of the raw section of the menu with the likes of tender little scallops dressed with a kind of miso mayo they're calling miso ranch dressing, accessorised with little slivers of dried seaweed. And then there's the beef tartare topped with a raw egg yolk with a side of prawn crackers. Mix the egg in the mince then scoop up with the cracker. Snap, crackle and pop indeed.
The bigger noodle dishes are worth a crack too, with the likes of shredded duck breast in egg noodles, covered in Yu's nan's omemade XO sauce and topped with a slow-cooked egg. It's got that incredibly potent muskiness to it, enriched by the egg and sweetened by the duck. Or there are the wide, silken ribbons of rice noodles stir fried with chunks of wagyu beef served with a kind of vermicelli salad of pickled carrot, peanuts, lots of chilli and herbs. We're big fans of the pork belly served 'hue style' with an almost medicinal chilli broth, where you shred the meat up and mix it in with konyaku noodles, which are glass noodles tied into knots.
On the subject of sweet stuff, the 'Stoner's Delight' sounds like the dessert you'd be crazy not to order (ever seen the website 'This Is Why You're Fat?' This is why: banana ice cream, rice bubbles, bits of crumbled pretzel, chocolate and caramel and peanut brittle and marshmallow. All on one plate). But it's the pandan chiffon cake – a very light pandan-flavoured sponge with coconut sorbet and strawberries – that really hits the mark.
It's not just the kitchen swinging with both fists, either. On the floor it's Madeline Nieuwenhuizen, fresh from running the troops at Aria, and Byron Woolfrey from Bentley Restaurant and Bar, so no matter which way you turn, you're pretty much surrounded by uncut, A-grade talent.
It's an exciting time to be eating right now. We wait, forks poised, in hungry anticipation for whatever Sydney's brightest young food talents throw at us next.
---
BAR REVIEW
Don't think of the upstairs bar at this mod-Asian eatery as a waiting area for the restaurant; think of it as a bar proper. Order a Kawaii L'ritz – a fizzy, refreshing mix of trouble. El Jimador tequila is joined by a slug of sloe gin, lemon and peach juice and topped with sparkling wine. It's an excellent way to work up to a few snacks like DIY lamb sang choi bau (super spicy lamb bits, mixed with sambal, nuts and a pile of herbs. Scoop it all up in a lettuce cup) or chicken chops – meaty little fried chicken wings. Or how about a yuzu slushy? It's a tart, icy slush-up of vodka, limoncello, yuzu juice and bitters. The icy beverage is excellent with a side of deep-fried lamb sweetbreads. If you've ordered more food than can possibly fit on the tiny bar stools, staff might be nice enough to pull over a few cases of Vietnamese beer to rest your barside picnic. Speaking of which, there's no need to eat at all if you don't feel like it. It's totally kosher to simply hop upstairs for a few beers, a glass of Champagne or a round of shots. Ms G's is a loud, hectic, electric place to burn a few hours and a bit of cash. It's all hip-hop, dim lights, chilli heat and fun.
Details