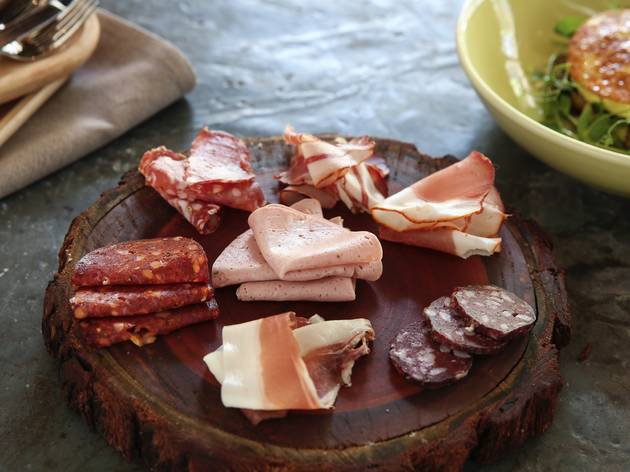 1/13
Photograph: Anna Kucera
2/13
Photograph: Anna Kucera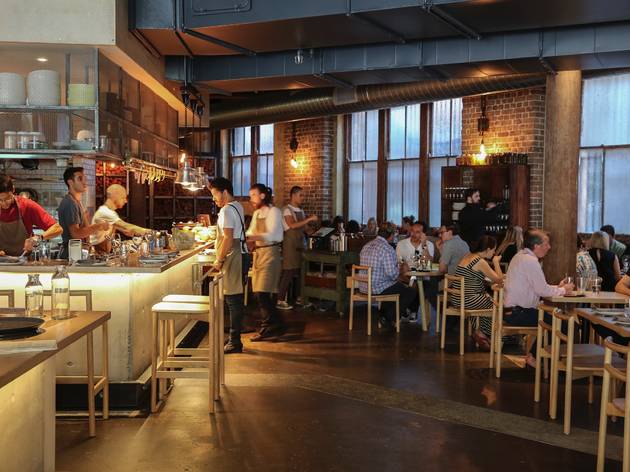 3/13
Photograph: Anna Kucera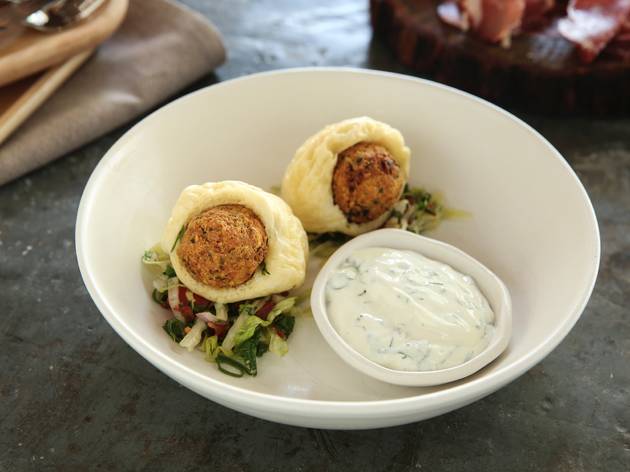 4/13
Photograph: Anna Kucera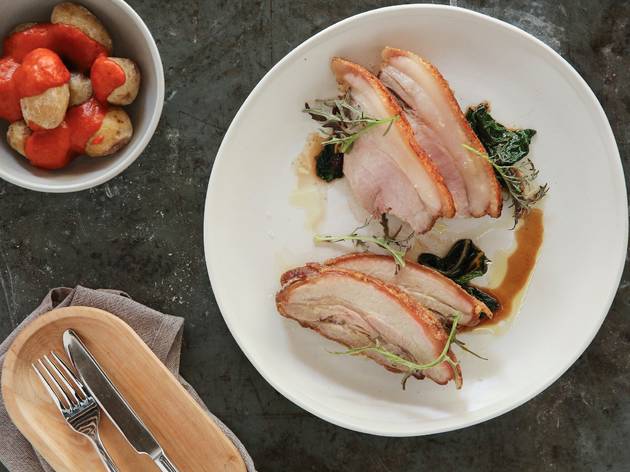 5/13
Photograph: Anna Kucera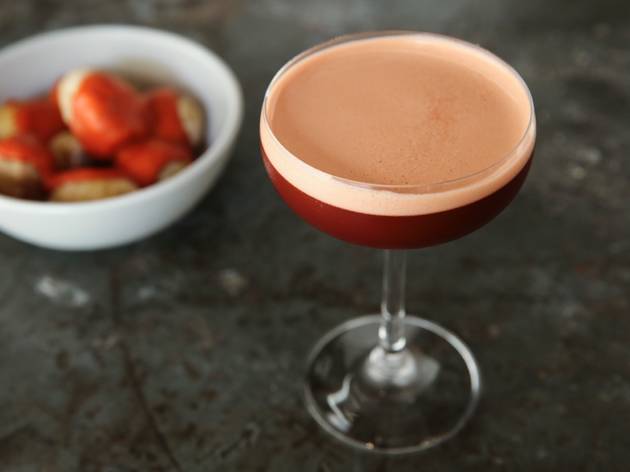 6/13
Photograph: Anna Kucera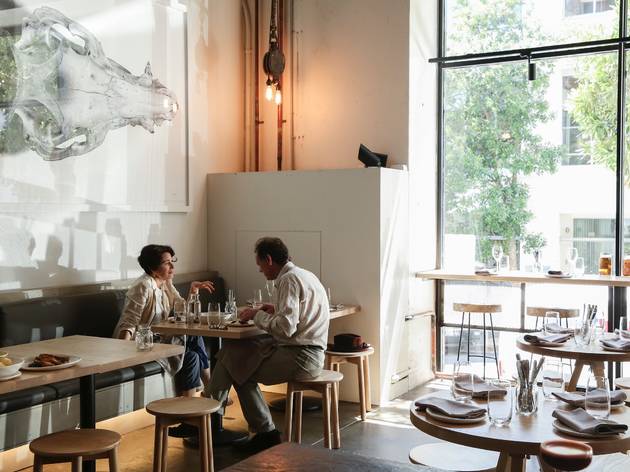 7/13
Photograph: Anna Kucera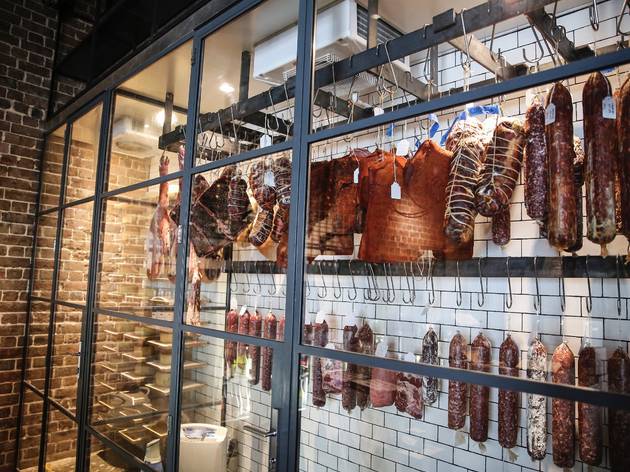 8/13
Photograph: Anna Kucera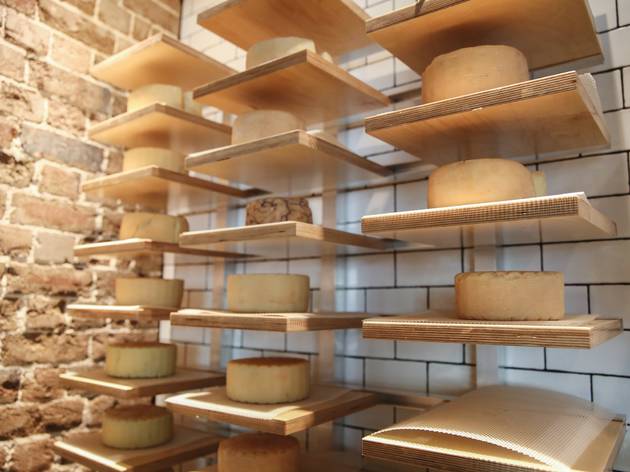 9/13
Photograph: Anna Kucera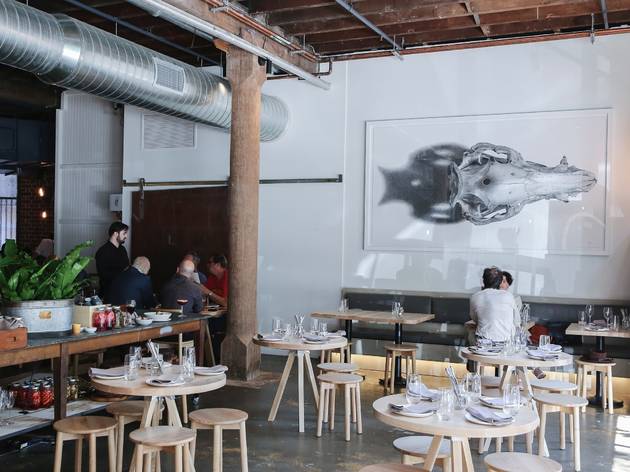 10/13
Photograph: Anna Kucera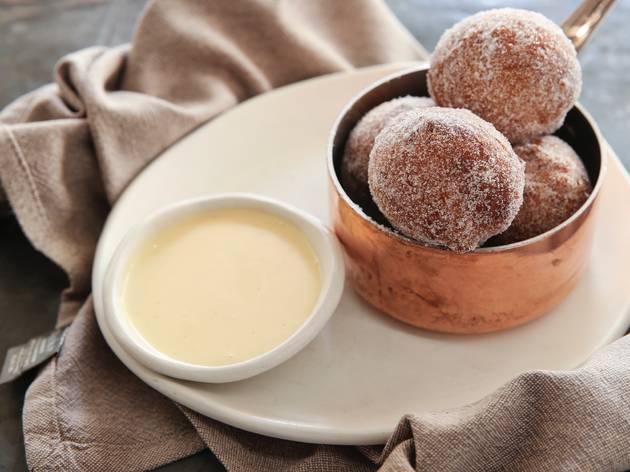 11/13
Photograph: Anna Kucera
12/13
Photograph: Anna Kucera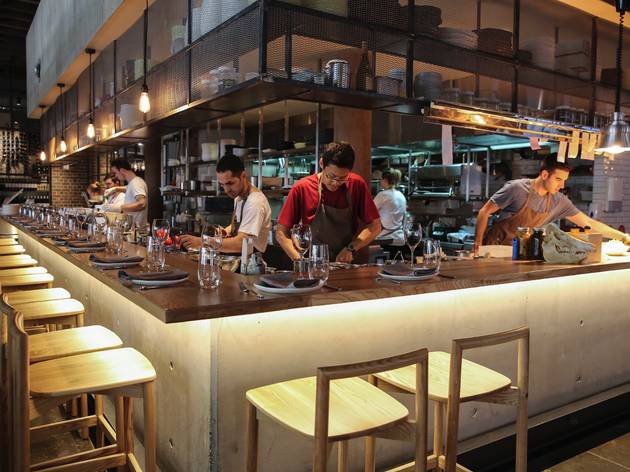 13/13
Photograph: Anna Kucera
Fun times await at this new bar and restaurant
Foster Street: a pocket of Surry Hills devoted to pleasure-seeking,from tequila shots at Tio's, dancing a whisky-fuelled jig at Wild Rover, vinyl-spinning at Play Bar or taking a more civilised approach to eating at Bar H. Ex-chef Nathan Sasi has moved on to open Mercado. Stepping up to take over is position is Sasi's sous chef Jacqui Challinor.

Nomad is good fun. Especially if you start with a Trinidad Sour, that bracing classic cocktail of a whole shot of Angostura bitters shaken with whisky, sweet syrup and lemon juice. Or just go straight to the wine. The list is a smart combination of approachable and challenging. It's a really nicely designed room, too, all open plan and sunlit with its Danish-style furniture and decorative jars of pickles by the bar-style seating. It can feel a little empty if you're eating on the early side, but once the attached bottle shop is up and running, there'll no doubt be a little more foot traffic to scuff up the place.

Enjoy the quiet moments while they last, because the gear Sasi's bringing to the table is queue-worthy. For us, the highlights tend to be the smaller, lighter dishes like the crunchy spanner crab-spiked felafels captured inside a soft, fluffy steamed 'pita' bun with a side of yoghurt.

We're also here to tell you that melted butter on hummus is a great idea. Get your chickpea purée with a swirl of browned butter over the top and a pile of cumin crackers on the side. It's the highly spiced and richly buttered party dip of your dreams.

Devils on horseback translate as super-dooper sweet fresh dates wrapped in pancetta, served all warm on a dab of (slightly unnecessary) orange-blossom marmalade. Veggos, go straight for the house-made haloumi. Do not pass go, do not collect $200. It's a hand-sized disc of creamy-yet-firm grilled cheese made on jersey milk nesting on a salad of grilled zucchini, raisins and pine nuts.

We're not quite convinced the roasted quail sitting on a bed of roasted sprouts and shredded pork hock works as a dish – it's a bit confusing and unwieldy with no reprieve. Better go with the wood-roasted pork instead, which is beyond excellent with its huge ribs of crackling and tender sweet juicy meat. Or maybe you'll just order a big plate of ham. You can do that.

Making really delicious bread from scratch is definitely a labour of love. Especially living in the same city as Iggy's, Brasserie, Sonoma, Bourke Street and Brickfields. And we like that they geek out about spreads here too. (Though we still don't know what "inoculated butter" is, and our waiter gives us a sobering look when we ask when it last had its shots.) But it might be worth considering not pre-cutting the bread before service.

So, a bit of stale bread is a little disappointing. But it's hard to stay sad when you're served a Seville orange filled with marmalade-flavoured soft serve. It's just the sort of thing your nan would've served at a dinner party in the '70s (probably along with those devils on horseback – the minx). And then there are fluffy, sugar-crusted doughnuts so puffy that when you pinch them they breathe a sigh of relief, like a dessert that's been holding its breath for too long.

Our bet for next visit is to make it a long lunch. Order up big from the snacking section, drink all the wine and take a tribe. There's no need to ever leave Foster Street.
Venue name:
Nomad
Contact:
Address:
16 Foster Street
Surry Hills
2010

Opening hours:
Lunch Tue-Fri noon-2.30pm, Sat noon-2pm; dinner Mon-Sat 6pm-late
Rating Breakdown
5 star:

0

4 star:

0

3 star:

0

2 star:

0

1 star:

3
Hugh Jameson:
I came to Nomad for a special anniversary dinner, but what eventuated was the worst restaurant experience of my life.
After ordering the EXPENSIVE beef tartare dish, I woke up in the middle of the night with SEVERE food poisoning. I could not keep any food or liquid down for days, and felt nauseous for over a week. The beef was obviously not stored correctly, yet was served to me despite this.
On top of this, when I called Nomad to press for answers, they were extremely hostile and refused to admit any part in what was obviously a complete failure to abide by their Food and Health Safety Regulations. I was completely shocked by their obstinance, and their complete lack of respect for a paying customer.
If you want to avoid food poisoning and an incompetent staff, DO NOT GO TO NOMAD. Horribly staffed and unsafe restaurant. If I could give it 0/10 I would.
Unfortunately my partner got violet food poisoning.
The night was an expensive one, and entirely ruined from when he was violently ill from 3am the next morning for the next 4 days . It goes without saying that we were incredibly upset as this was supposed to be a special meal, and it will be remembered forever, but not in the way we had intended. Despite numerous doctor visits, confirming it was in fact food poisoning, Nomad showed no regard for customer service and effectively ignored our complaint.
Wouldn't go back.
Shocking experience. We had the rudest waitress, a disgusting long hair in one of the dishes and the cherry on the cake with the restaurant failing to charge us for the bill, despite the card sitting on the table for 30mins. The next day i awoke to find a rude shock of nomad attempting to charge my amex card i had left for securing the booking 4 times resulting in my card being blocked. Given we had resolved the bill issue separately, Nomad had double charged us and blocked my card for their absolute incompetence. There are numerous interesting and creative restaurants in sydney who are miles ahead of nomad. Avoid it like the plague if you don't want hair in your food or terrible terrible customer service...their brand of wannabe hipsterism is very 2011. No thank you