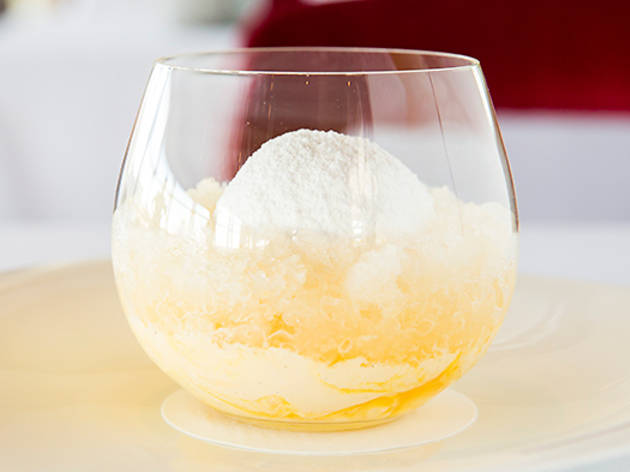 1/12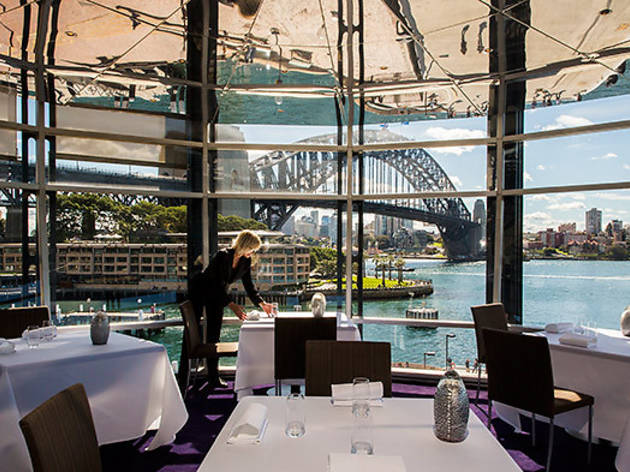 2/12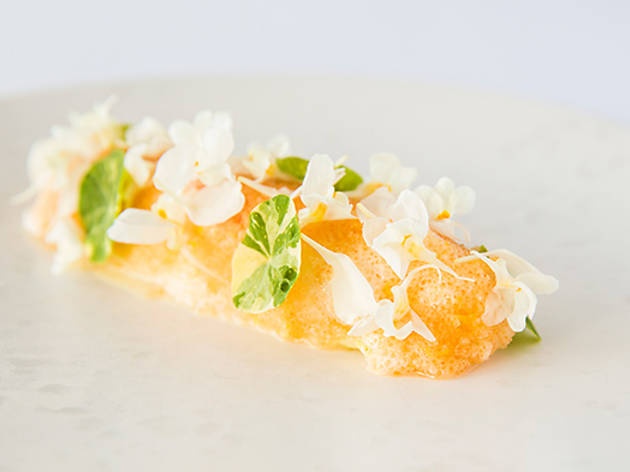 3/12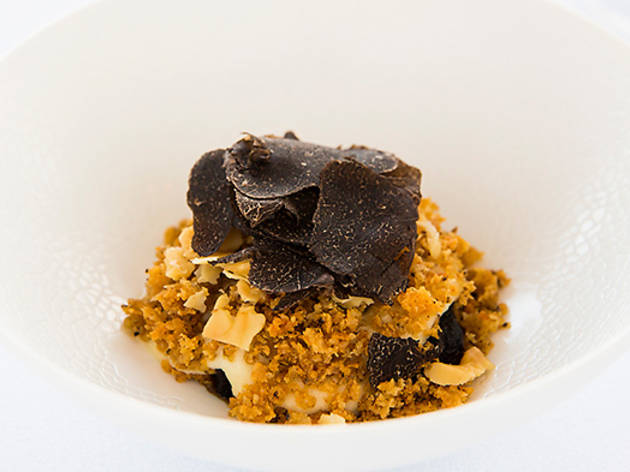 4/12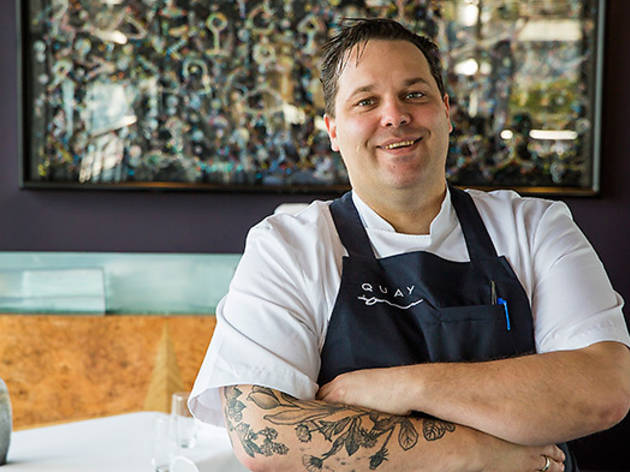 5/12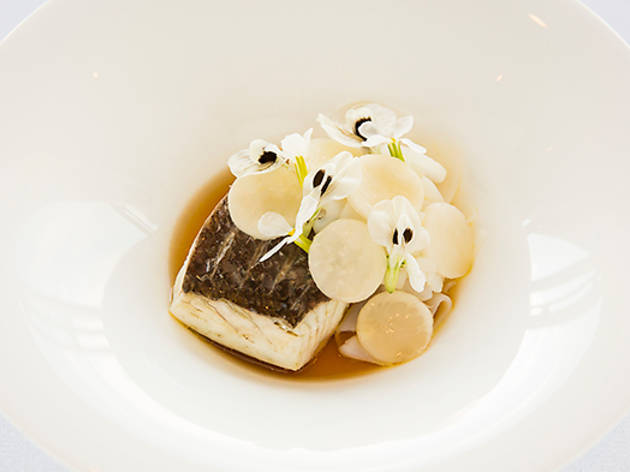 6/12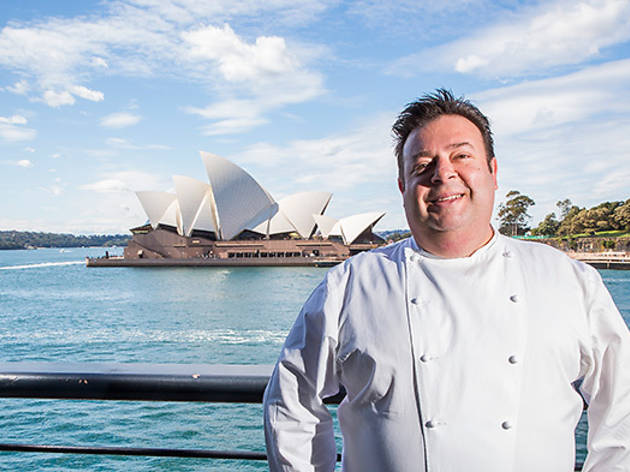 7/12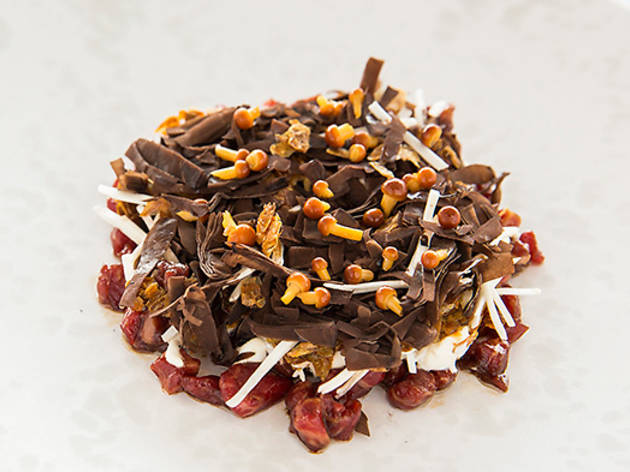 8/12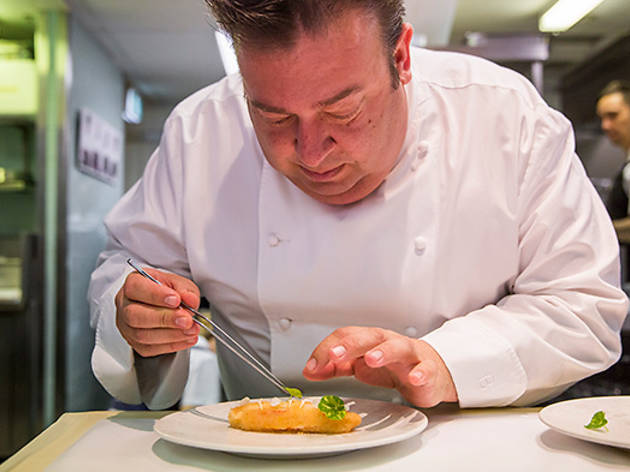 9/12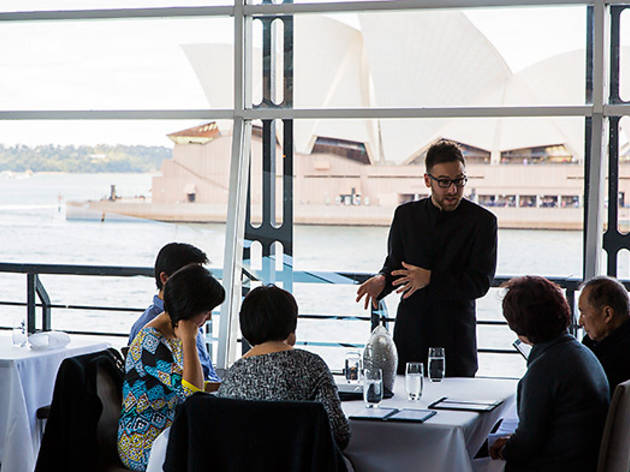 10/12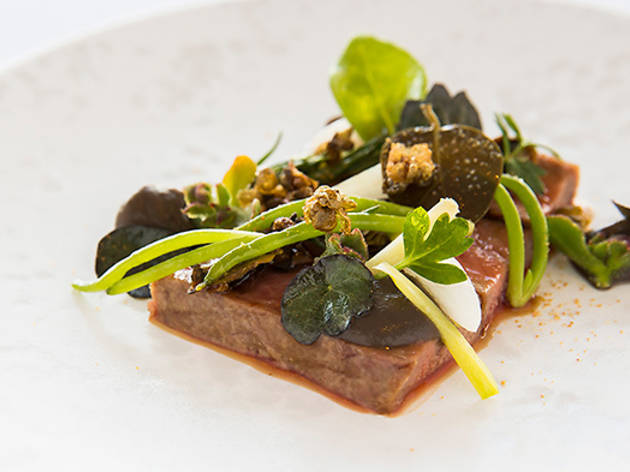 11/12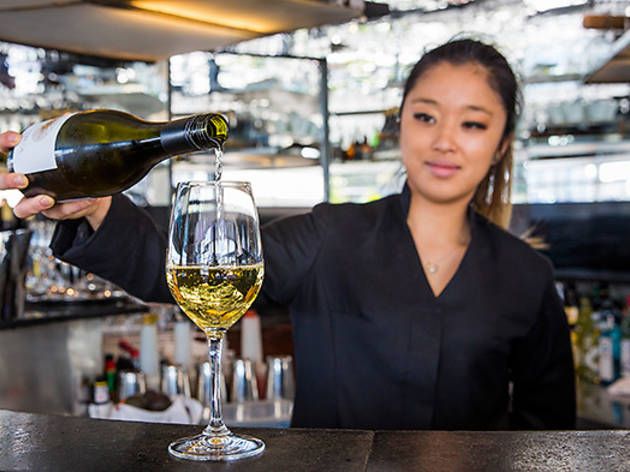 12/12
How to eat and drink at one of the world's best restaurants
Here's something you might not know about the best restaurants in the world. Gone are the days where the diner was treated like the village dunce, bowing down to the maitre d', being scoffed at for mispronouncing Gewürztraminer (it's a hard word!). Today, the way you can tell you are in a truly great restaurant is when the service is easy and warm, with not an inch of pretension – where you are treated like a long lost friend, not a second-class citizen.
And so it is at Quay, recently announced as the 58th best restaurant in the world by the San Pellegrino World's Best Restaurants awards. We are greeted with a bright and cheery, "Good evening! Welcome!" as we walk in, and our waiter for the evening is cracking jokes and making us feel at ease throughout the night. Now that's service.
Not only that – but our query of whether the sommelier can give us half glasses of wine to match each of the eight dishes we've ordered between two goes down a dream. (We go for the $175 four-course meal over the $235 eight-course dego – it's still eight dishes if you're down to share, so is better value). "Of course madam," he says, "that's no problem." And this might be the ultimate hack at Quay, because six glasses of beautiful wine, carefully matched to our particular choice of dishes by experts, set us back only $65. This is an expensive restaurant, but that is fantastic value.
You come to a place like this for that level of care. That, and truffles. The amuse-bouche comes out in a small ceramic bowl. It's a little splodge of truffle-infused pomme purée crowned with a fresh shaving of the stuff. The server pours over deep-flavoured oxtail consommé and we are encouraged to drink it straight from the bowl. It's a definite statement that this is not your typical fine dining experience: this is about pleasure, and even, dare we say it, comfort.
Executive chef Peter Gilmore seems to have reached a creative peak over the past year, gathering as he has, some of the finest techniques in cooking, demonstrated both here and across the water at his new restaurant, Bennelong. His palate is arguably second to none in Sydney, and so we encourage you to order some of the more delicate dishes to get the most out of his, and chef de cuisine Robert Kabboord's, skills. Try the marron. The shell-free, sweet meat is served as a slim baton, dressed in the tiny roe of John Dory, with hits of sharp lemon jam and cool cultured cream. It's topped with peppery nasturtium leaves and is a beautifully clean, refreshing way to start.
In contrast, the steak tartare brings the scent of the smoker straight to your nose as it's brought over. It tastes like the fanciest, most complex barbecue sauce you've ever tried: smoked, cubed David Blackmore wagyu; textural, fermented rye crisps and hot-and-cooling horseradish cream. It's topped with teeny-tiny mushrooms, to make you feel all Alice in Wonderland while you eat it.
We love the next course of chocolate black pudding hidden under an avalanche of crisp shards of chestnut floss and topped with more of those seasonal Manjimup truffles. The chocolate is barely-there, just present enough to give a bit of smoky fragrance, and the mushroom cream makes the dish taste buttery and umami simultaneously. The snapper is the wedding dress of dishes: it's steamed to be light but firm, and is served with soft curls of the whitest squid, small disks of tiny, blushing-pink turnip and a savoury broth that contrasts with the other, more delicate flavours. Try it with a glass of buttery Victorian Domenica Roussanne/Marsanne wine, which brings out the creamy elements of the fish.
And you're not going to leave without trying the Snow Egg, right? Poor Mr Gilmore might not ever be able to take this off the menu, given its sparkling reputation. But rest assured it's stayed on there for a reason. The fruit changes by the seasons but the night we're in, jackfruit is the prima donna. The fool, made from the fruit, at the base of the glass (Riedel, no less) is frothy and light; the jackfruit granita, punchy and refreshing; the poached meringue and ice cream interior complements the malted sugar shell so that together they bring back nostalgic reveries of childhood fairy floss. It's an exceptional dessert, and really is all it's cracked (sorry) up to be.
And we have got to talk about that view. Most tables are situated by the vast glass windows, and as long as there isn't a ship in that day (check here before you book) each boasts perfectly framed outlooks of all that Circular Quay has to offer, be it bridge or Opera House. The view of the nation's iconic building is second to none: magnificently lit at night, its dramatic profile only gets more mesmerising as the night wears on. Seated here, you will fall in love with the Opera House all over again. You might even fall in love with fine diners all over again while you're at it – we know we have.
Venue name:
Quay
Contact:
Address:
Overseas Passenger Terminal
The Rocks
2000

Opening hours:
Lunch Fri-Sun noon-1.30pm; Dinner daily 6-9.30pm