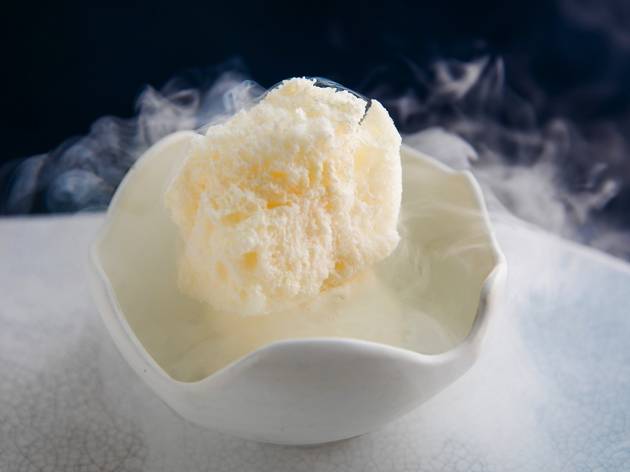 1/16
Photograph: Anna Kucera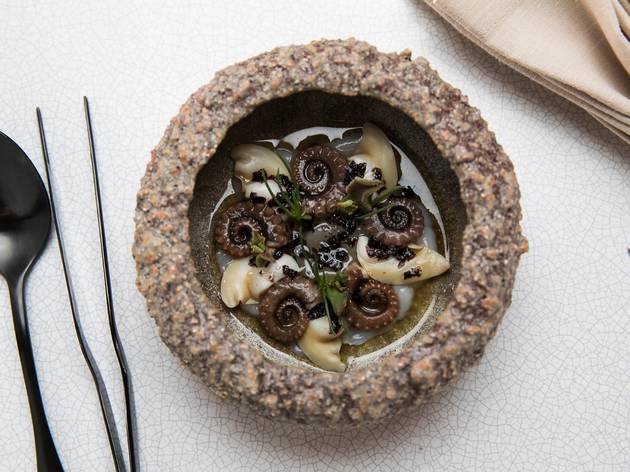 2/16
Photograph: Anna Kucera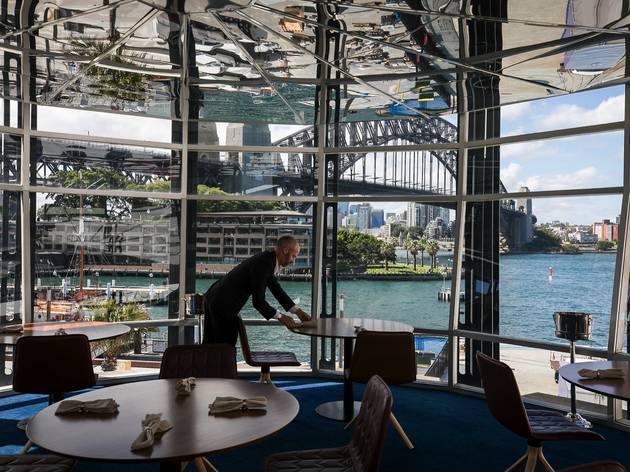 3/16
Photograph: Anna Kucera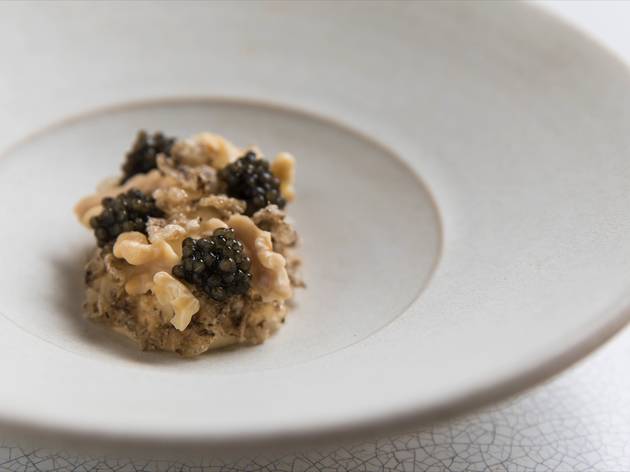 4/16
Photograph: Anna Kucera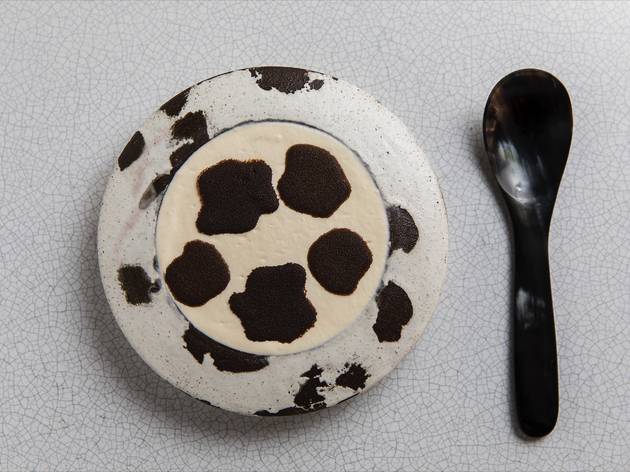 5/16
Photograph: Anna Kucera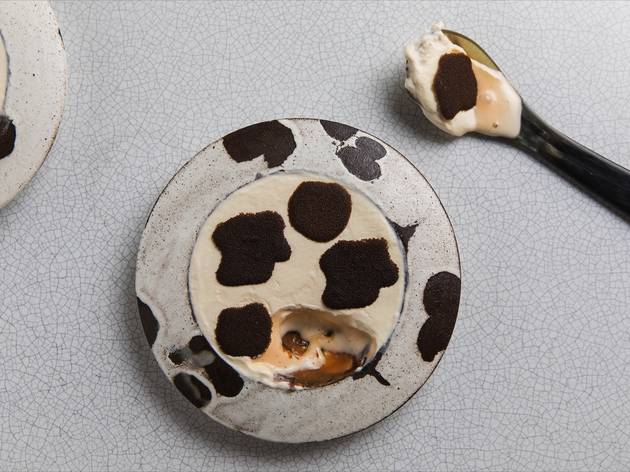 6/16
Photograph: Anna Kucera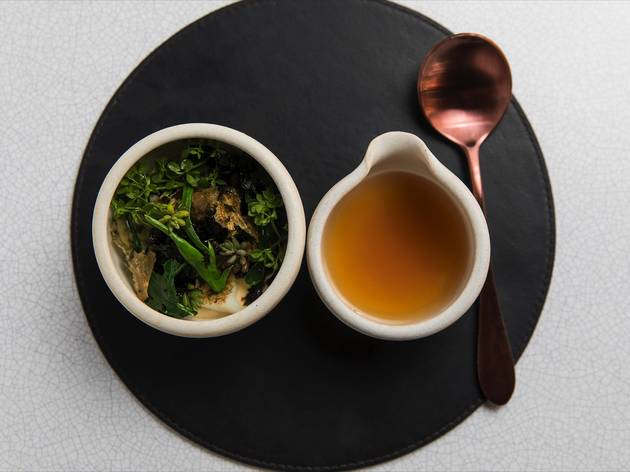 7/16
Photograph: Anna Kucera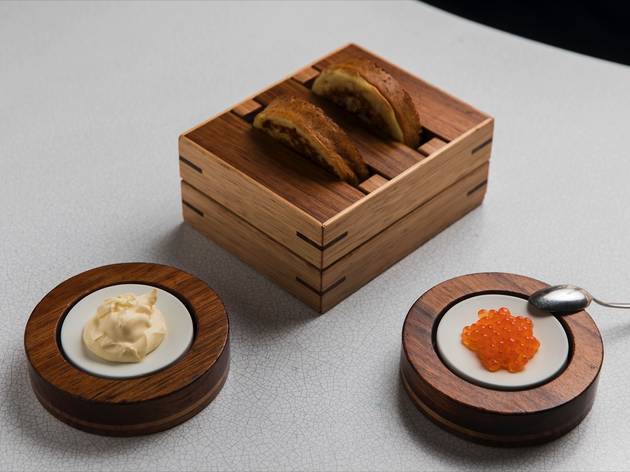 8/16
Photograph: Anna Kucera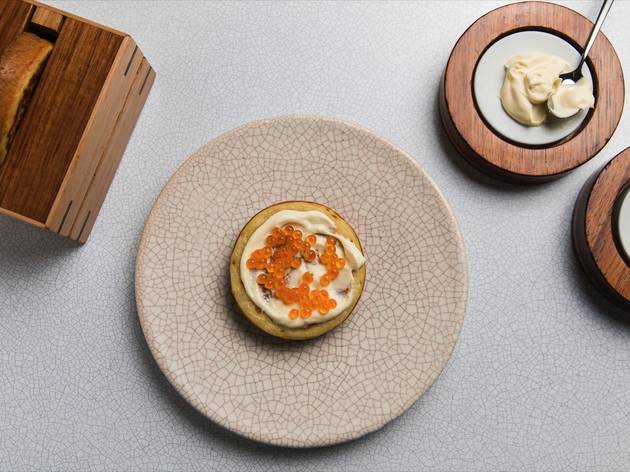 9/16
Photograph: Anna Kucera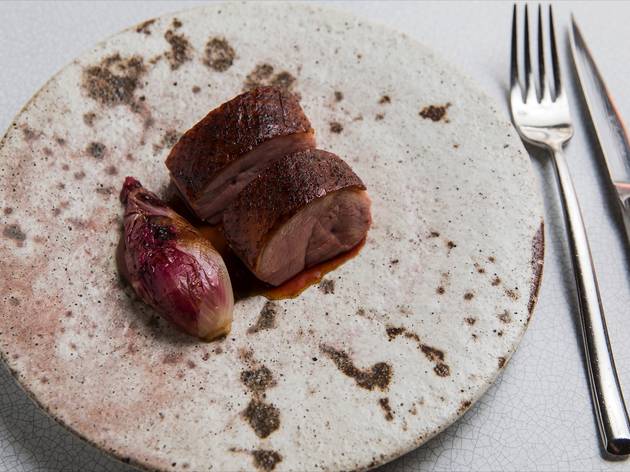 10/16
Photograph: Anna Kucera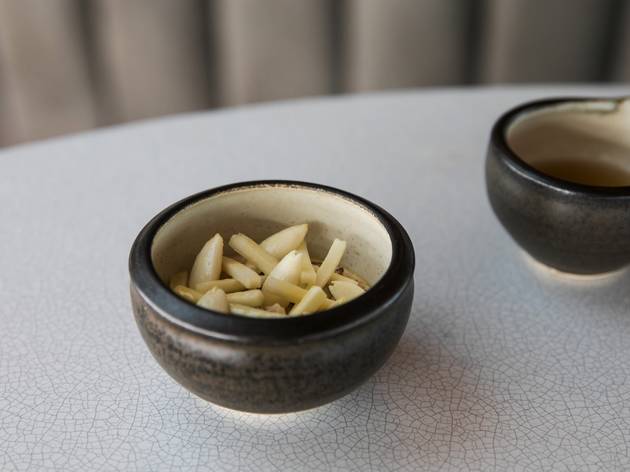 11/16
Photograph: Anna Kucera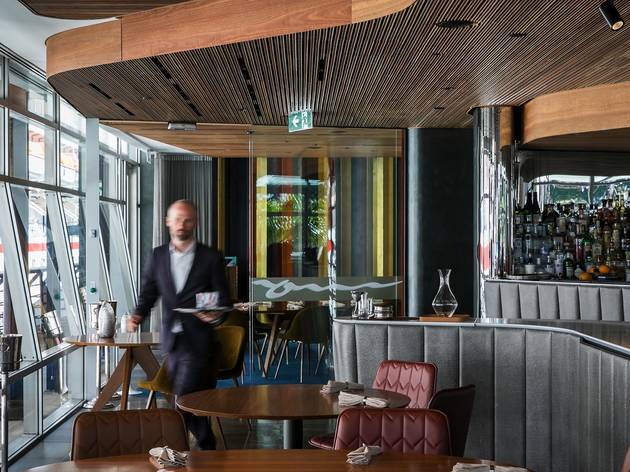 12/16
Photograph: Anna Kucera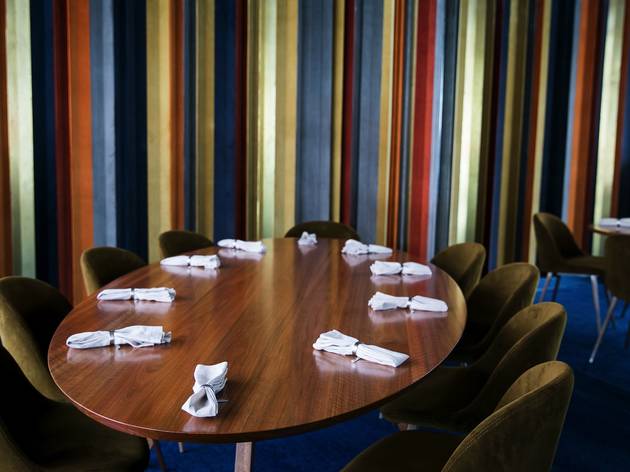 13/16
Photograph: Anna Kucera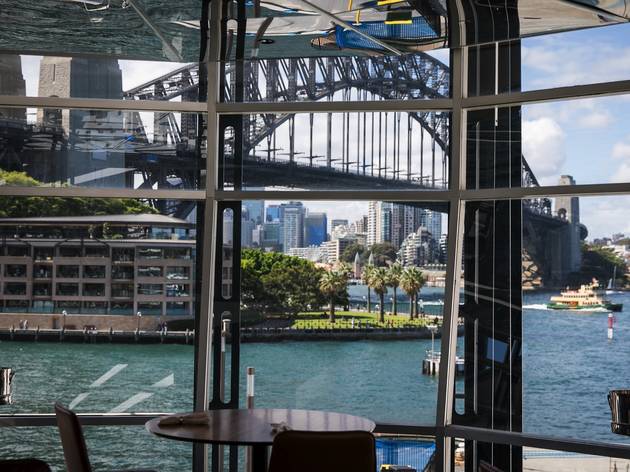 14/16
Photograph: Anna Kucera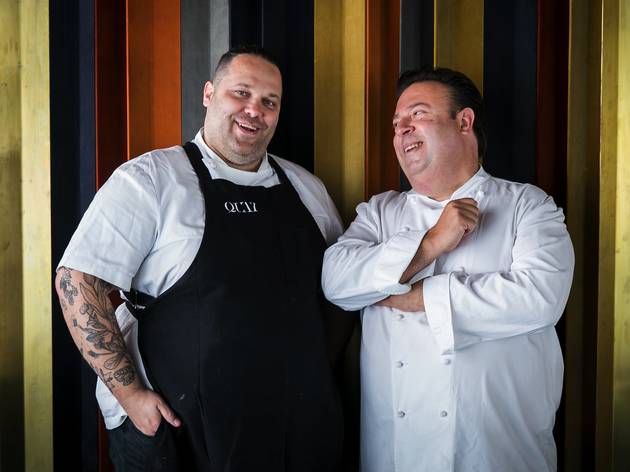 15/16
Photograph: Anna Kucera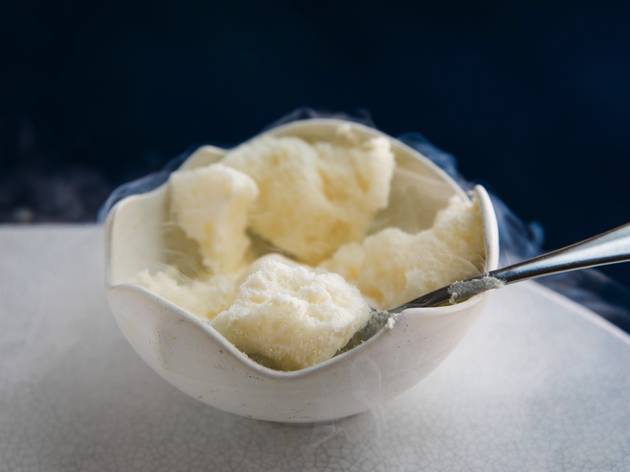 16/16
Photograph: Anna Kucera
Time Out says
Quay is still the king of high stakes Sydney dining. Long live the king
Crumpets are not what we were expecting to eat in a six course degustation from Sydney's king of fine dining, but 17 years at the helm of the city's most famous restaurant means that when Peter Gilmore serves you breakfast at lunch, it won't be any ordinary pastry. It's a poolish crumpet, which means it is made from a very wet dough, approximately 50 per cent water to flour, and left to rise slowly. It's got a fudgy texture, like a pancake, and your bronzed griddle cakes arrive in their very own custom-made timber stand, like a royal litter. There are echoes of Bennelong's famous yabbie pikelets here, with that same tangy cultured cream, but this edition is going for the oligarch vote with smoked yarra trout roe – it feels like an extremely lighthearted blini. Coming in third on the line-up, it's like comic relief in food form for what is undeniably Sydney's greatest bucket list dining experience. We're into it.
On either side of this frolicsome detour you're still on a first-class ticket to sophistication city for $210. Upgrade to ten courses for $275 and Gilmore's clever refashioning of the oyster course will join the parade so that you can scoop oyster cream sprinkled with caviar out of a ceramic shell with a hand-crafted mother of pearl spoon. That is exactly the kind of aristocratic swagger you come here for.
Remixing a classic dish is no cake walk; remixing an institution is a whole other ball game. So how do you take Sydney's premiere fine diner and make it shiny and new? Well, you update the interiors, which needed it. Lush royal blue carpet makes it feel like the floor extends out to waterline; gone are the table linens in favour of sleek wooden tables and leather clad chairs; and they've adjusted your view slightly, reorienting the tables so that everyone looks more or less north, out to Campbell Cove and the Harbour Bridge. Sure, if a cruise ship isn't docked across the length of the restaurant's great glass windowbank, you also get a side of Opera House, but they've added some extra sparkle to the ship day experience, which was savvy.
Gilmore is on his seventh iteration of pork and seafood, and it's a high fat equivalent of a mic drop to culinary norms. A soft, snow-white layer of fat over tender smoked pork jowl melts together with a shiitake broth providing the savoury momentum for the next bite. Ruffles of fan-shell razor clams swing the flavour profile back to sweet and clean, and sea cucumber steps into the role typically held by pork crackling – a textural gift from the sea.
Seafood is undeniably the star here: shaved green lip abalone in curly tendrils with spring brassicas luxuriate in butter; the simplicity of hand-harvested sea scallops, octopus and clams are framed with a soy, seaweed and vinegar dressing; and in place of the mud crab congee they're now setting steamed mud crab meat on a wobbly custard with juicy white asparagus tips, tangy green almonds that pop in your mouth with a surprising freshness, and a seaweed broth.
Only the five-day dry-aged duck sticks firmly to land, served with an intense black garlic radicchio and mirin sauce. You might expect a pinot noir match, but you'd be wrong. Its soulmate is an Eden Valley syrah that tastes like black olives on hot terracotta tiles. All the matches are excellent, but this one is the standout – flavour coalescence that verges on transcendence. Don't drink? Meet the no-booze Martini, a feat possible thanks to Seedlip's curious non-alcoholic spirits, which here are deployed to create an uptown cocktail that relies neither on juice or syrup, and is a herbal, botanical dream.
We're sure you heard that the snow egg has been permanently nested. Bob Dylan doesn't want to play 'Blowin in the Wind' anymore, and Gilmore doesn't want to cook the snow egg. Now 'white coral' is your physics-defying finale, a frozen white chocolate reef that melts onto your tongue like fairy floss, while underneath a seabed of coconut cream, ice cream and mango bring the Australiana summertime vibes.
The Quay team have pulled off a remarkable trick, worthy of the Prestige. One aspirational modern Australian restaurant with show-stopping views went into the magic box, and out of the other came something with the exact same credentials, but sleeker, more beautiful, and genuinely more fun, thanks in no little part to those crumpets.
Details
Address:
Overseas Passenger Terminal
The Rocks
Sydney
2000

Contact:
Opening hours:
Lunch Fri-Sun noon-1.30pm; Dinner daily 6-9.30pm
Users say