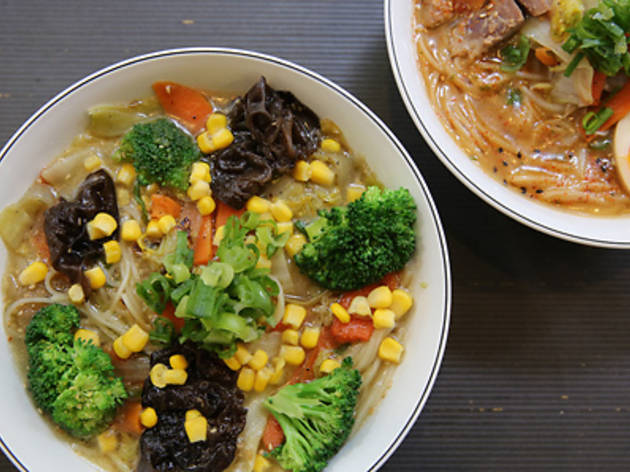 1/5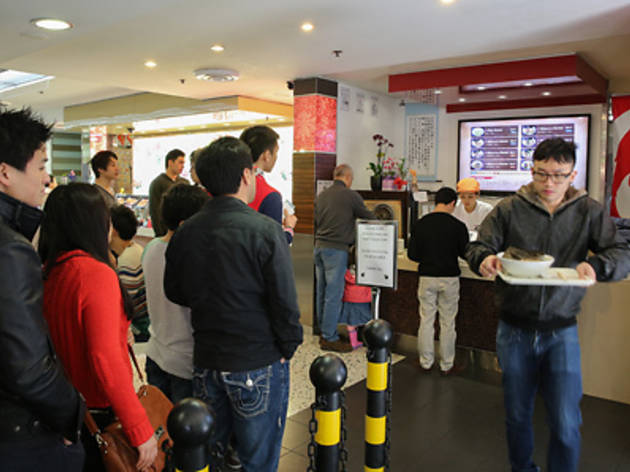 2/5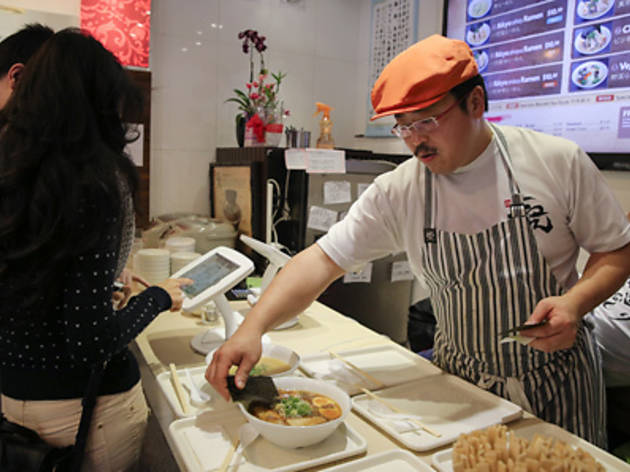 3/5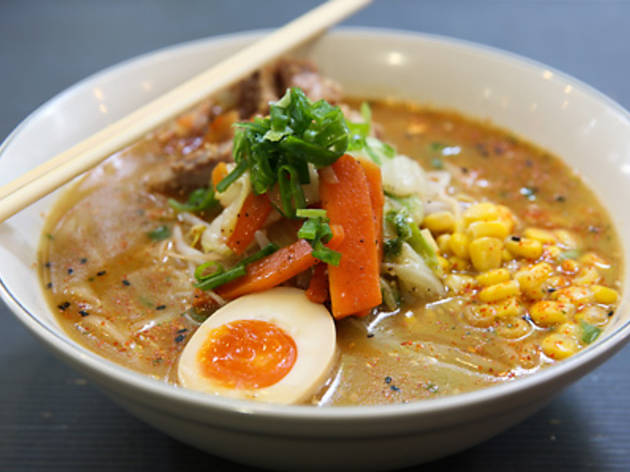 4/5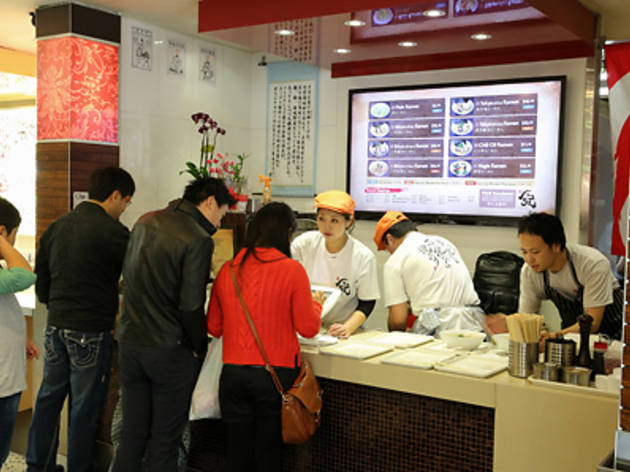 5/5
Time Out says
[CLOSED] If the mere hint of ultra-rich food has you clutching your sides, you may want to rethink a visit to Ramen Ikkyu – the brand-new little shopfront at the Sussex Centre food court that's got Sydney's noodle fiends all in a dither. For everyone else, get set for damn fine Japanese soup noodles.
Haru Inukai, the chef who opened French-Japanese fusion restaurant BlancHaru, is the man behind the bouncy, firm noodles, which are all handmade on site. And, one for all you 'I want my damn value' freaks out there, they'll give you another serve of noodles for free if you have leftover broth. Just take your bowl with the soup-proof to the counter and ask for 'kaedama'.
There are eight riffs on the signature paitan broth (a soup base made from blanched chicken and pork bones) on offer including shio, shoyu and miso, chilli oil and 'veggie'. Veggos take note: it's not vegetarian, it just has veggies in it – you'll find strips of carrot, cabbage, broccoli, corn, onion and the signature black fungus. The Ikkyu misoramen sees little bits of chopped-up roast pork, carrot slices, corn, an egg and a thick lip-coating soup.
You might also try char siu rice for an extra $2 – that's rice cooked in pork stock with extra pork shredded through it. It's fine, but not essential. You should definitely give the pork ribs a go, though. The generously seasoned meaty ribs are covered in a shower of green onion, $15, and pretty much a meal in-and-of themselves.
But back to the
ramen
. This is a rich, slick broth – much like Gumshara's tonkotsu stock in texture (read: pork shampoo). There's no denying this is an excellent and delicious bowl of ramen. But for a lot of people (us included) it can be too much of a good thing – especially if you're keen on the lighter miso stocks. Give it a try anyway, iron guts.
Details
Best selling Time Out Offers