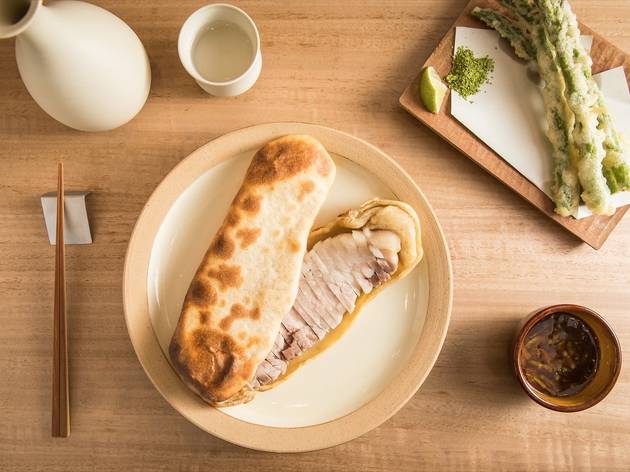 1/12
Photograph: Anna Kucera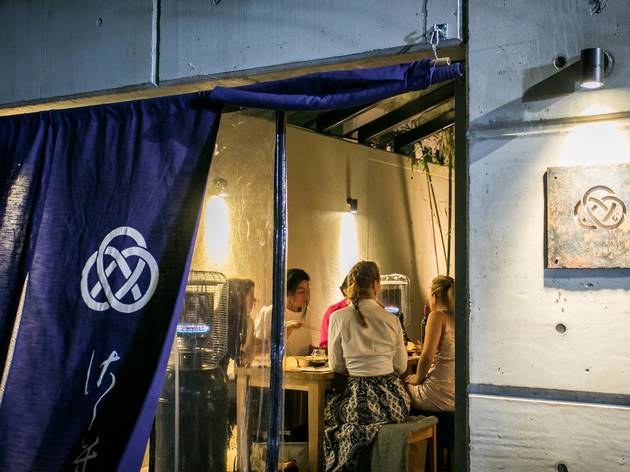 2/12
Photograph: Anna Kucera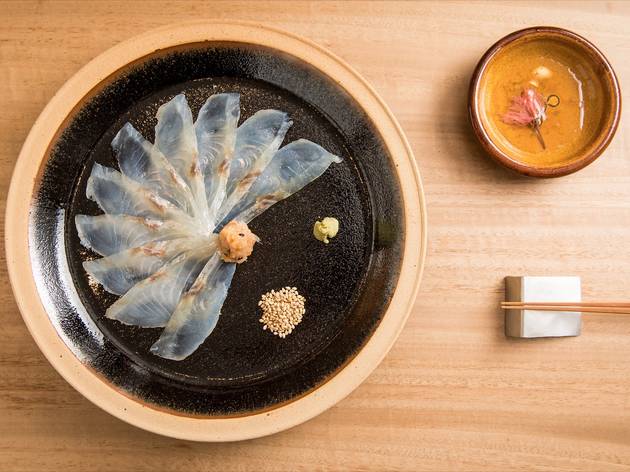 3/12
Photograph: Anna Kucera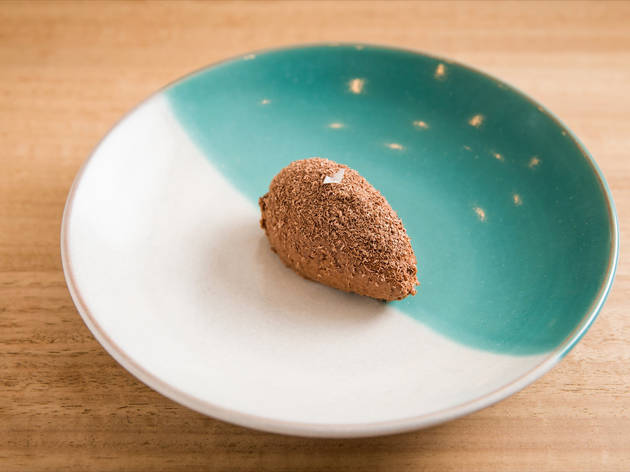 4/12
Photograph: Anna Kucera
5/12
Photograph: Anna Kucera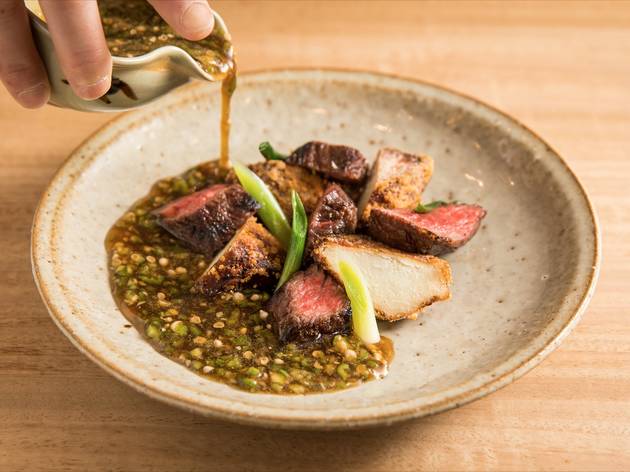 6/12
Photograph: Anna Kucera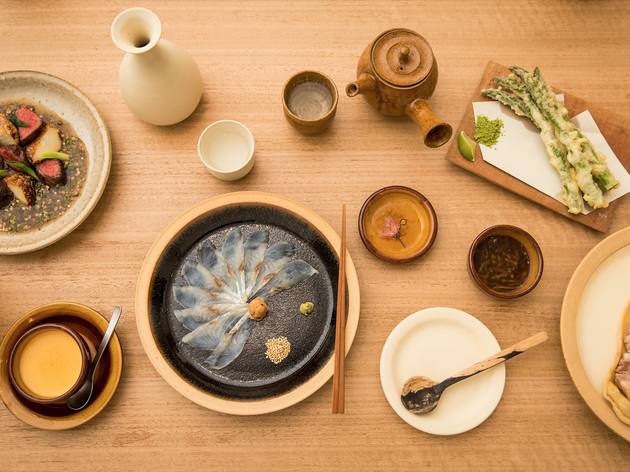 7/12
Photograph: Anna Kucera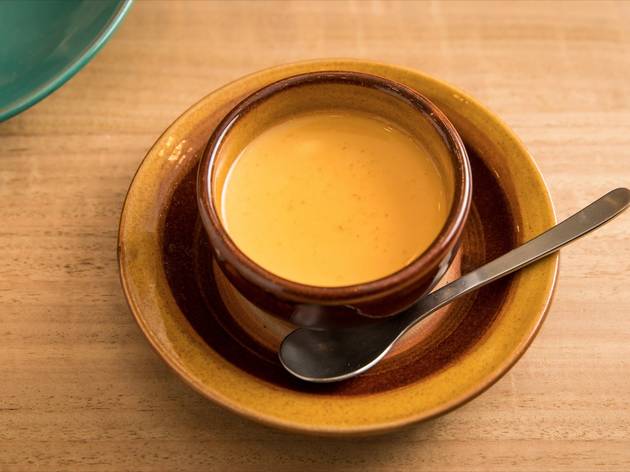 8/12
Photograph: Anna Kucera
9/12
Photograph: Anna Kucera
10/12
Photograph: Anna Kucera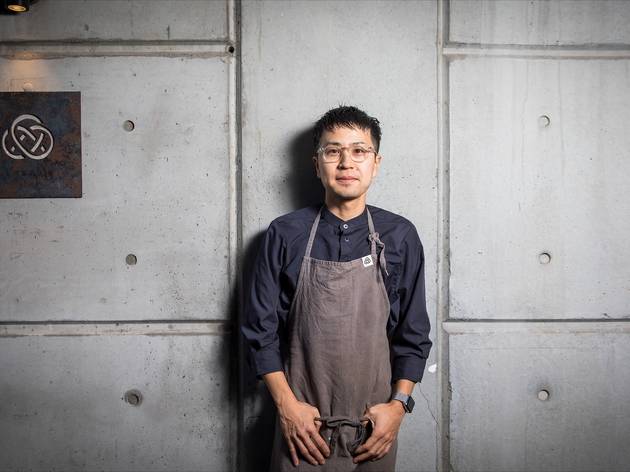 11/12
Photograph: Anna Kucera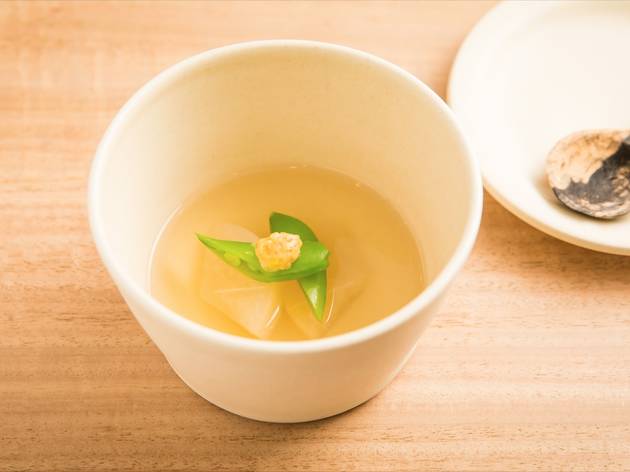 12/12
Photograph: Anna Kucera
Time Out says
It's the closest Sydney gets to a portal to Japan
A lot of things get watered down on their way to Sydney. Bangkok's street food loses its lung-crushing heat when served up in Australia; American diner classics downsize and price up when in the Antipodes; and Japanese food is simplified for western palates.
Well, everywhere except Sasaki. This Japanese restaurant is hidden on a sketchy dead-end laneway where the CBD meets Surry Hills, and so the last thing you'll be expecting when you duck under the fabric awning is a portal to Nippon. But this is as pure an expression of Japanese dining in Sydney as you'll come across. The aesthetic is so achingly restrained you'll feel bad for even bringing your emotional baggage into such a pure, calm space. And clearly people are very keen to spend a night in this oasis – bookings are essential at the 25-seat restaurant.
You are not going to be eating teriyaki-anything here. But you might be fighting over gently cooked slices of mackerel, that balance their briny, oiliness on a neutralising ball of vinegared rice – it's a dish that proves clean eating and satisfaction can in fact make good bedfellows. You should order the asparagus, which are coated in a crisp tempura batter that's as sheer as a bride's negligée and dusted in a smoky matcha powder, leveled up with a squeeze of lime. On the plate, translucent whiting is almost invisible, defying its ocean origins with earthy flavours from kombu, dashi and soy. This is not the same-same sashimi you are used to, and you should be prepared for some challenging textures.
You can order delicate, wobbling custard pots in sweet or savoury editions – the dashi and crab version is good, but it peaks as a dessert, soaked in a plum sake so that it feels not unlike a Japanese twist on a crème caramel.
But the dish that ensures our return visit is a study in simplicity – a perfect pork fillet seared and then baked inside a salt dough case that they open at the table to reveal the most juicy, succulent slices this side of Christmas. You can swipe them through a sweet mustard sauce, but you don't need to in order to enjoy this dish – it's perfect as is.
According to the beautifully designed newsletter you receive upon paying your bill, Chef Yu Sasaki has a secondary, diplomatic mission beyond serving one of the most peaceful meals in the city ­– Sasaki is designed to gently sway people towards the Japanese way of living, and he is extremely successful. Spend a few hours in this minimalist room of timber furniture, warm lighting and not much else, and our money is on you having ordered Marie Kondo's book and visited the Muji website to rework your living space by the time you get home.
Details
Best selling Time Out Offers