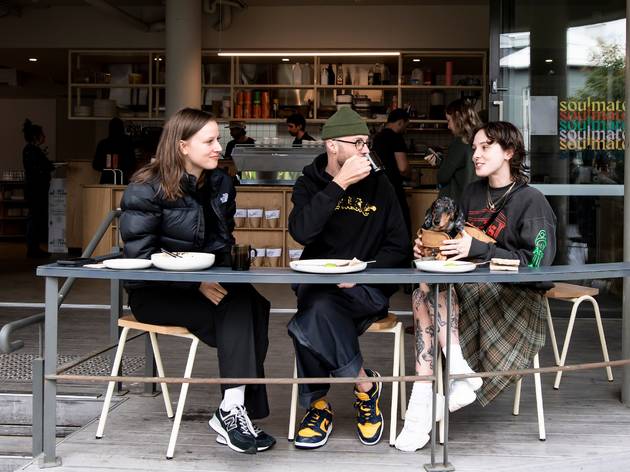 1/7
Photograph: Cassandra Hannagan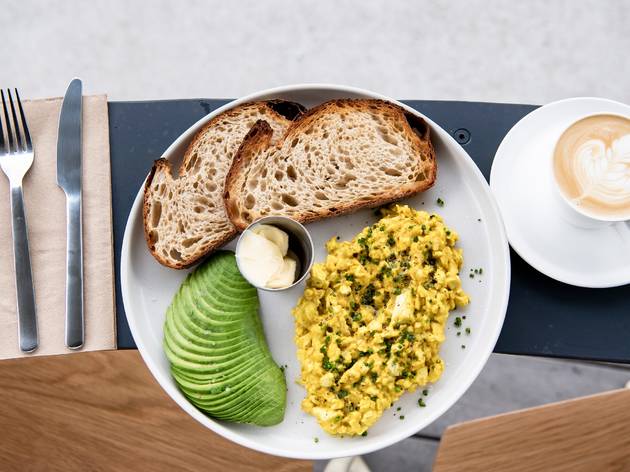 2/7
Photograph: Cassandra Hannagan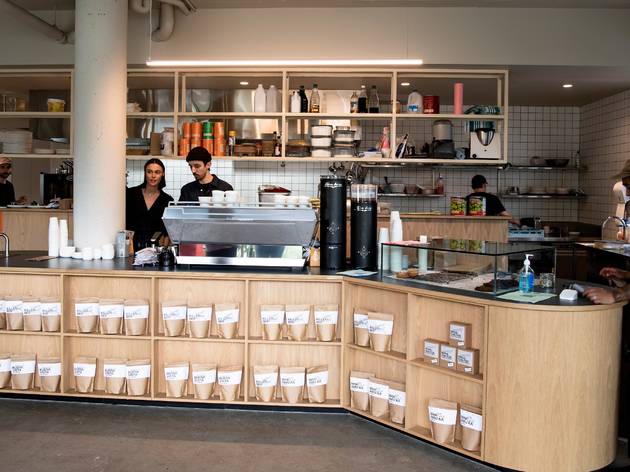 3/7
Photograph: Cassandra Hannagan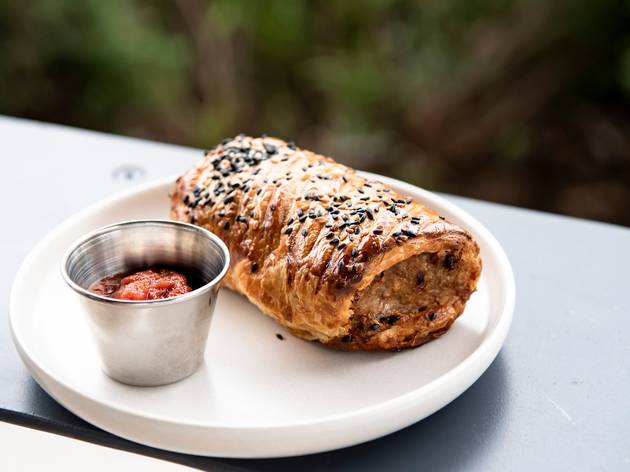 4/7
Photograph: Cassandra Hannagan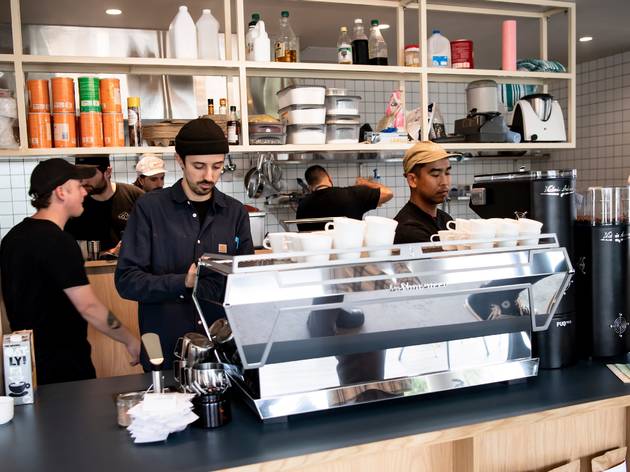 5/7
Photograph: Cassandra Hannagan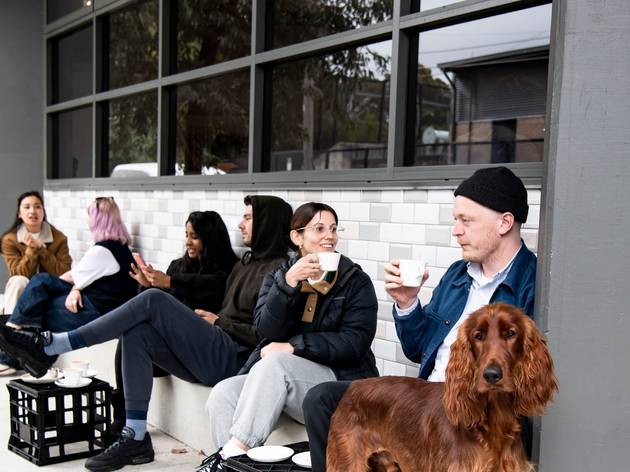 6/7
Photograph: Cassandra Hannagan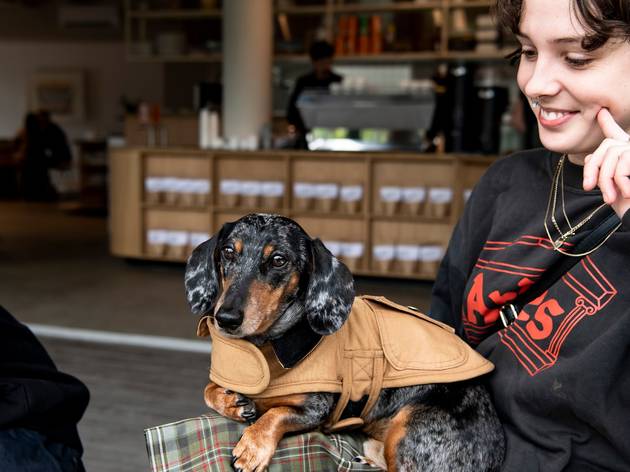 7/7
Photograph: Cassandra Hannagan
Time Out says
If your true love is breakfast, this Newtown café might be 'the one'
Bacon and egg rolls are a dime a dozen in Sydney, but frequent flyers in the café breakfast game get very good at picking up the little differences that make the ordinary extraordinary – and a lot of it comes down to condiments.
Sure, tomato or barbecue are your entry-level offerings, and Soulmate, a sleek, modern café on a sunny corner in Newtown's backstreets, has them on the appropriately labeled 'basic BAE roll'. But then, there's the Soulmate BAE roll, which spices things up with sambal and then cools it off with a herb mayo between the soft leaves of a potato bun. If condiments don't impress you much, there's also the option to supersize your roll with a hash brown, extra bacon, a second egg or avocado.
If you're looking to branch out a little in the morning bun department, please turn your attention to the breakfast burger. It's the hangover-busting, calorific hot pocket promised by American diners and rarely discovered in the wilds down under. American cheese, a folded, fried egg, and a thin hash brown are the golden, molten core, with a little relish for sharp relief, and the savoury heft of a house-made pork and fennel sausage patty as a foundational layer. And for purists who think things between bread is the exclusive purview of lunch, there's a porchetta roll, which is, in many senses, the high-falutin' answer to a brekky roll.
Too much pork on your fork? They do a tofu scramble; piles of bronze mushrooms on toast; or a charred broccoli salad. And why have porridge when you can have licorice bread? For those who have been mourning the loss of that famous, midnight-hued morning cake from Potts Point ex-café, Yellow, here is a new offering to heal the wound.
But back to condiments. The house-made tomato sauce comes with any of the trio of sausage rolls in the warmer on the bench (pork, lamb and Morrocan-spiced pumpkin), and a jaunty cap of sweet whipped cream sits atop a cup of black coffee, which they're calling the 'McHenry'. The foam slowly melts into your long cup of Single O joe, softening your entry to the morning rush by several degrees, and health points.
Soulmate is already popular with cycling pelotons, the designer dog set and what appears to be the vast majority of Newtown's work-from-home creatives. Some are vying for one of the honey-timber seats inside, but the best seats in the house are the ones bathed in sunshine on the little terrace that meets the street. Given you spend every morning with them, who's to say that coffee and breakfast aren't the true soulmate of Sydney?
Details
Best selling Time Out Offers