Steak frites lunch at Ananas
Head down to Ananas to enjoy a true brasserie classic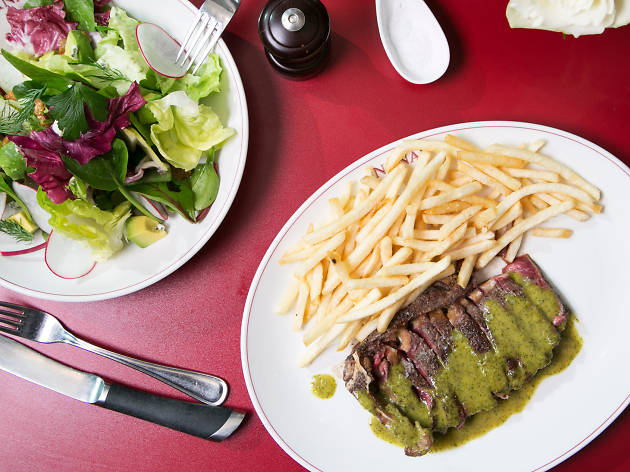 Steak frites showcases great beef and the humble French fry like no other dish and Ananas are now offering the Parisian staple for just $30.
Before the main event you'll enjoy a house salade mêlée of butter lettuce, avocado, nashi pear radish, blue cheese and spiced walnuts. Then it's all about the steak, with a MSA Grainge Black Angus beef rump cap cooked to your liking, topped with Café de Paris butter and a serve of shoe string potatoes. Love the frites? You can eat as many as you want.
Add in views of the Harbour Bridge, plus the bustling and convenient location of Circular Quay, and voilà – you've got a one-stop lunch-spot.