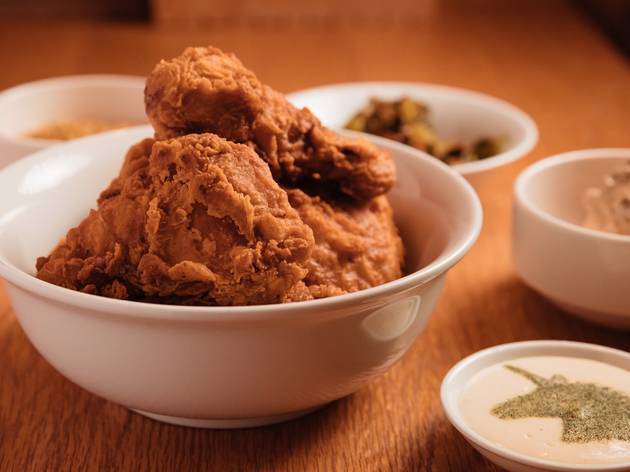 The best fried chicken in Sydney
We've tracked down the most tender, juicy, finger-licking-good wings, drumsticks and tenders you can eat in Sydney
It's official. Sydney is obsessed with fried chicken. Are we in the American Deep South? No. Are we surround by the sky scrapers of Seoul? Not really. Does that matter? Maybe. Are we doing it anyway? You're damn right we are: this is deep-fried poultry for crying out loud, and we're all about it. Here are our favourite joints in town right now, doing chicken right.
After something carb based? Try the best pizza places in Sydney.
RECOMMENDED: The 50 best cheap eats in Sydney.
The best fried chicken in Sydney
And now for your other favourite food...
What could be more perfect than a really good burger? Nothing, that's what. Whether you like them stacked to the nines, fat-rich and salty, fried or grilled, veggie or vegan, here are the best burgers in Sydney.