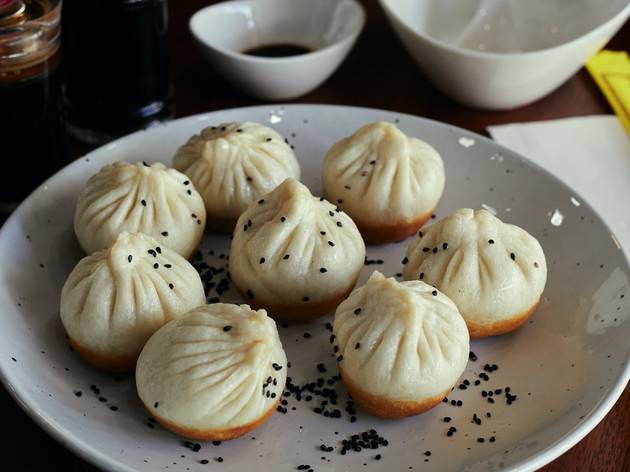 1/9
Photograph: Sherry Zheng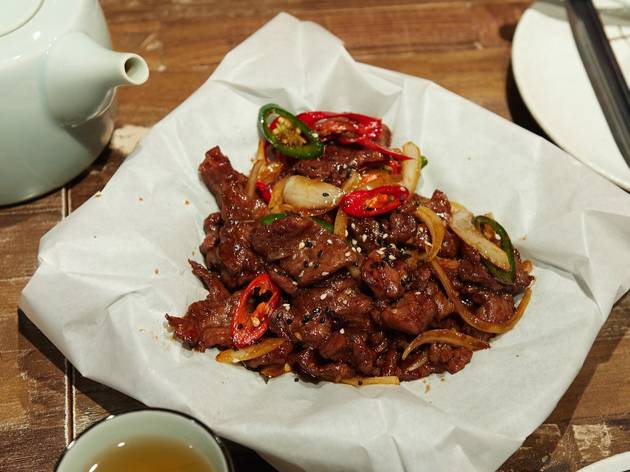 2/9
Photograph: Sherry Zheng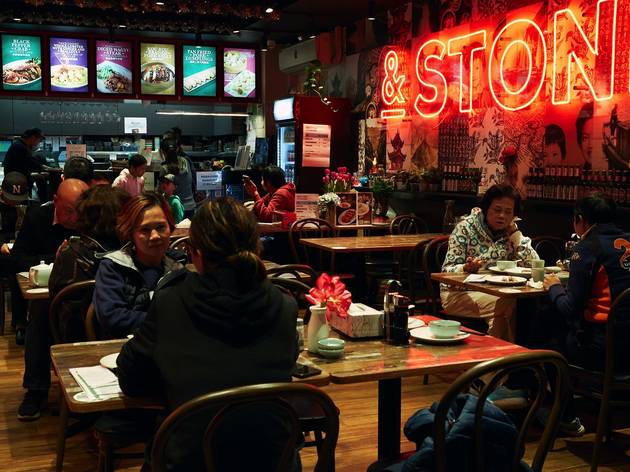 3/9
Photograph: Sherry Zheng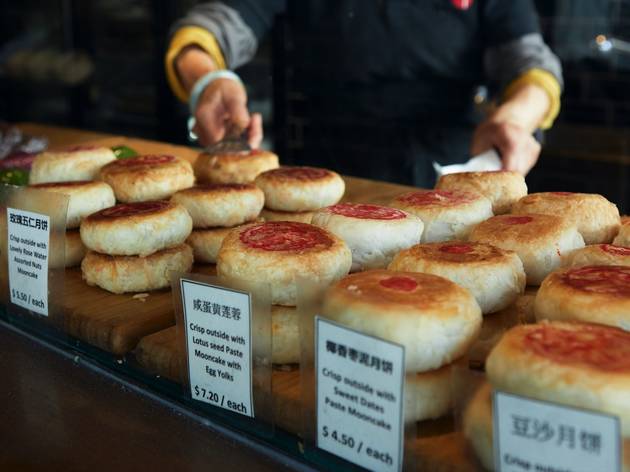 4/9
Photograph: Sherry Zheng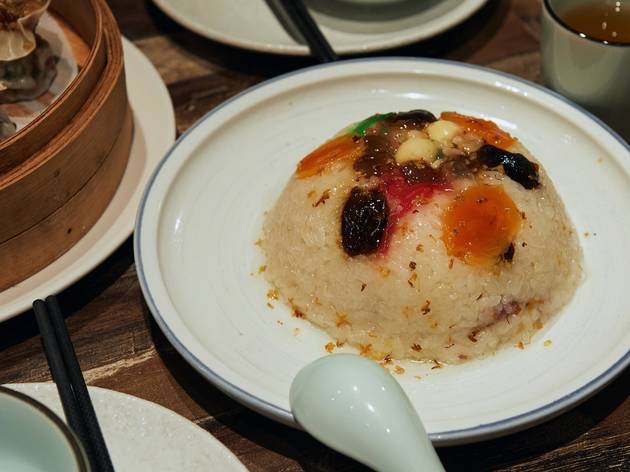 5/9
Photograph: Sherry Zheng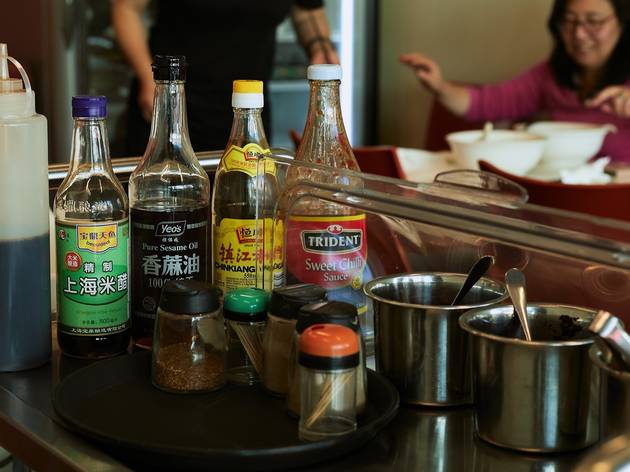 6/9
Photograph: Sherry Zheng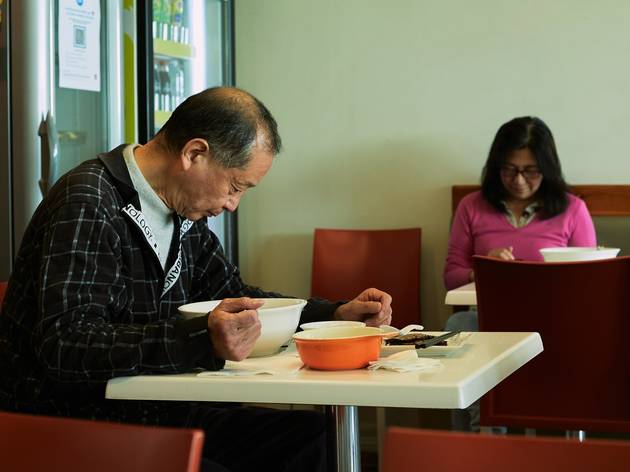 7/9
Photograph: Sherry Zheng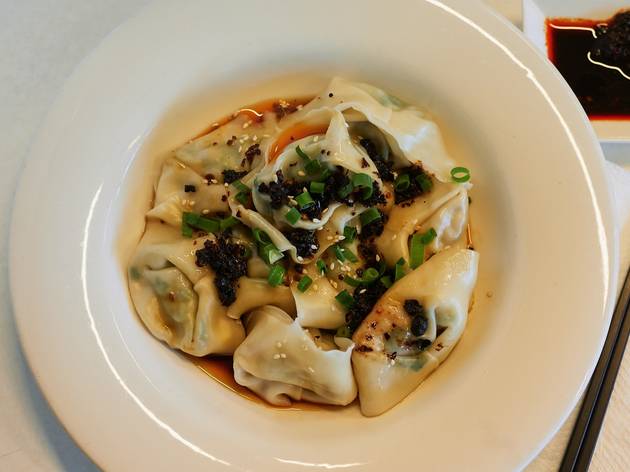 8/9
Photograph: Sherry Zheng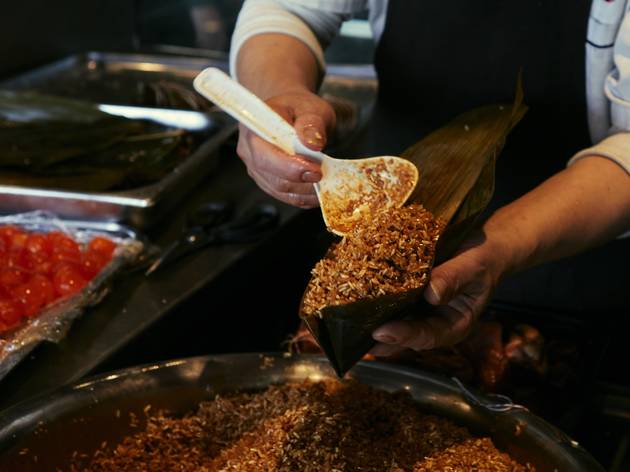 9/9
Photograph: Sherry Zheng
The best restaurants in Ashfield's 'Little Shanghai'
We're here to dish the dirt on the best of this tiny hub of Shanghainese dining in the Inner West
There is one road in Sydney where you can run all your errands in Shanghainese, the spoken dialect specific to the cosmopolitan seaside city of Shanghai. Need groceries? The doctor? A hairdresser? Ashfield's Liverpool Road has got you covered.
But what you're really here for is the eateries. If you stand outside Ashfield Mall, you'll see a veritable smorgasboard: Shanghai Night, New Shanghai, Taste of Shanghai, New Shanghai Night, Taste of Shanghai, Shanghai Dumpling. This is Little Shanghai.
Here, you'll find steamed soup dumplings, known in Mandarin as xiaolongbao or xio-long-bo in Shanghainese. These are a staple, as are shallot pancakes, pan-fried pork buns (also known as potstickers), fried dough sticks, Shanghai-style pulled noodles (la-mi) and spring rolls. If you recognise any of these plates, after a trip to Little Shanghai, you'll see that they're only a gateway drug to Shanghainese cuisine.
Recommended: The best new restaurants in Sydney.
Note: All pronunciations are the author's own transliteration of Shanghainese, which is a spoken dialect only.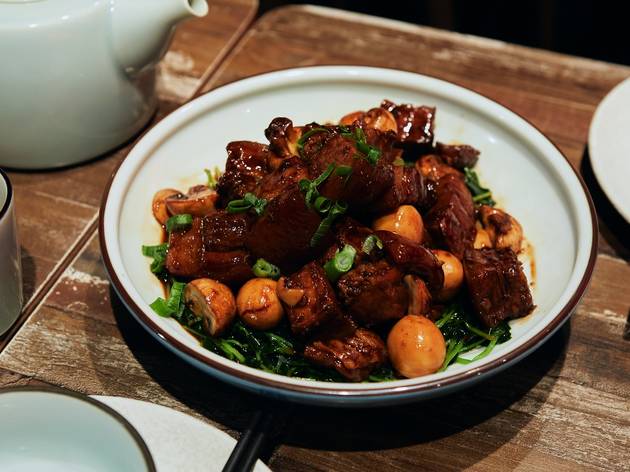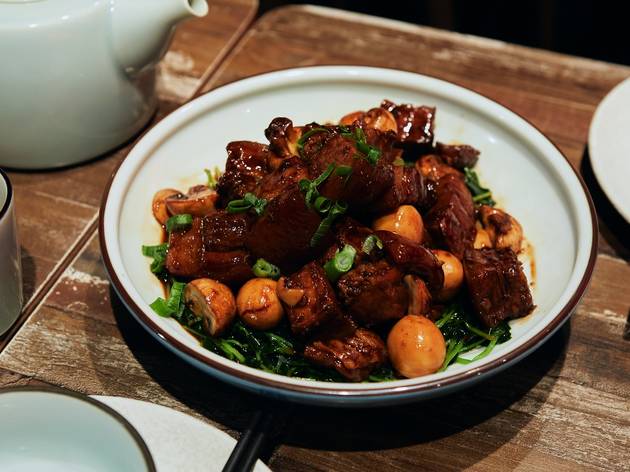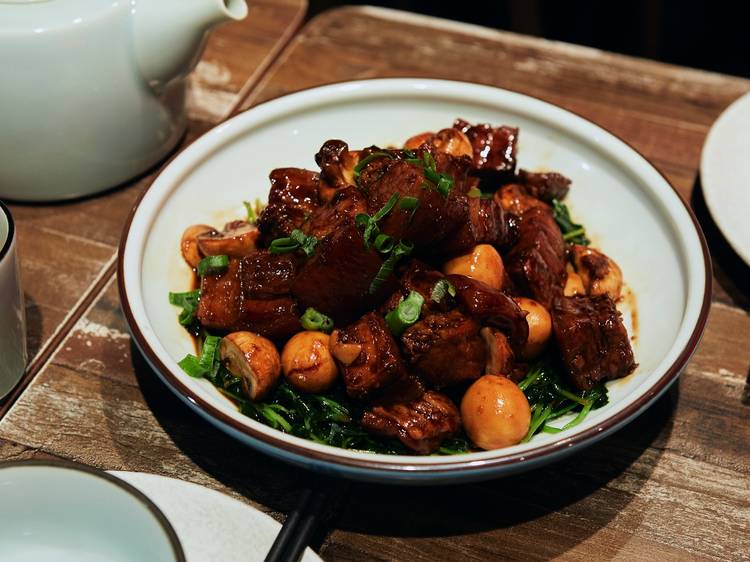 Photograph: Sherry Zheng
Two major Shanghainese eateries in Sydney have their flagship stores in Ashfield – Taste of Shanghai and New Shanghai. At Taste, you can try the hong-so-nu, or crispy boiled pork, which exemplifies the 'red braised' flavour that is typical of the region: its flavour and glossy sheen come from a rich bath of light and dark soy sauce, rock sugar and Shaoxing wine. For a bite-sized take on the red braised flavour, the so-ma, or sticky rice dumplings, are a glutinous snack usually popped out steaming fresh from street side vendors in Shanghai.
If it's signature flavours you're after, dang-cu (which translates directly to sugar-vinegar) is a must. It's offered up here in the live barramundi, where the crisp deep-fried fish comes in a gooey slather of tomato-dyed vermillion sweet and sour sauce peppered with crunchy pinenuts that say: 'It's complicated, but it's the only thing that makes sense right now.' We're here for a messy love story.
Shanghainese flavours often offer reward in complexity: enter ba-bo-ve (eight-treasure-rice), the irresistible hot sticky rice dessert containing 'eight treasures' that's usually served at Chinese New Year. Steamed sticky rice enfolds fresh red bean paste which is placed onto eight different toppings at the bottom of a bowl, including walnuts, goji berries, and colourful soft candies. When it's time for that big-O moment, it's tipped out and served like an exotic upside down cake. If that's a bit much, get the sesame rice balls in fermented rice syrup for dessert. These mini mouthfuls of chewiness are lighter (yet still glutinous) and float in a fragrant, floral broth. A clarifying close to a multi-layered feast.
264 Liverpool Rd, Ashfield.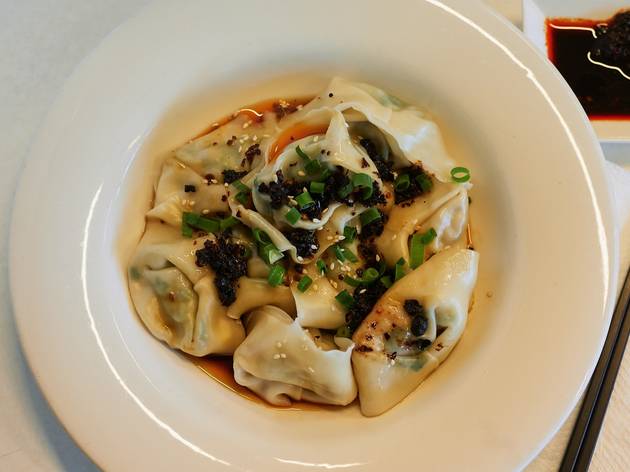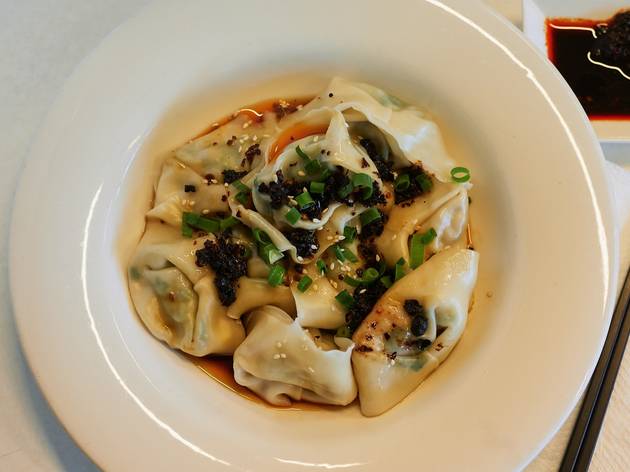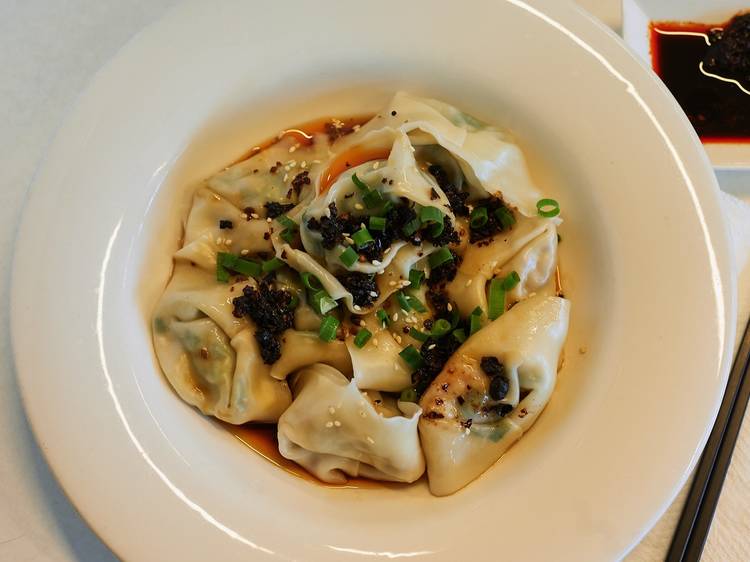 Photograph: Sherry Zheng
They only serve one thing here at Shanghai Dumpling, and they do it right: wontons. Wen-den, or the wonton, is the dumpling darling of Shanghai. While dumplings use round wrappers, wontons are distinguishable by their square ones. When in Shanghai, order a bowl of soup wontons at any time of the day from a streetside shop, sit down for a moment and slurp up. All of this happens in under fifteen minutes, which guarantees firstly that the wontons are cooked and eaten fresh, and secondly that you will saunter away with the wonton afterglow – radiant with satisfaction and a slightly sweaty sheen.
In Sydney, eating authentic Chinese food is often a reductive dichotomy: it either looks like the pokey (albeit cosy) Chinese Noodle Houses of Chinatown or Kingsford, or else the more refined restaurants with grand tables anchored by a lazy susan. Shanghai Dumpling, on the other hand, is a great example of day-to-day dining out as it is done in China today: a tidy and modern little wonton shop that's at once nourishing, artisanal, and a daily ritual.
Order five and five from Shanghai Dumpling's extensive menu, so you can try two different types. One classic – like Chinese spinach and pork, prawn and pork, and something different – vegetarian, or salted duck egg and pork. Here, all wontons are served in a simple chicken broth with some pickles.
Run by three bustling Shanghainese women, the eatery is only open on weekends now, to keep up with the rush. Make sure to buy some of their frozen wontons for whenever that want for wontons hits, and if you're extra savvy ask the manager for her mobile number (which she'll gladly give to you with a slightly sassy "don't call, only text") so you can check if they're open before your next visit.
1/337 Liverpool Rd, Ashfield.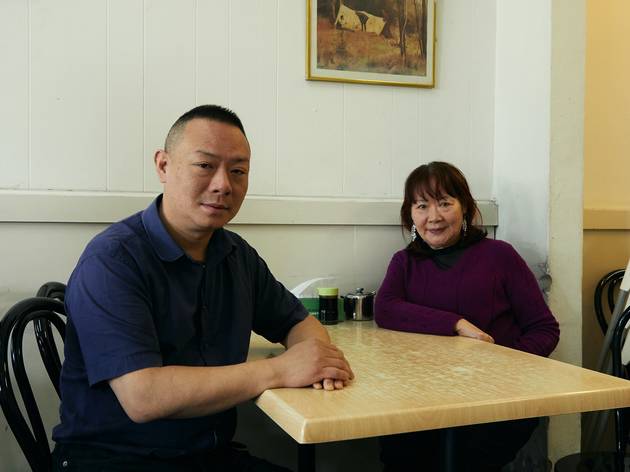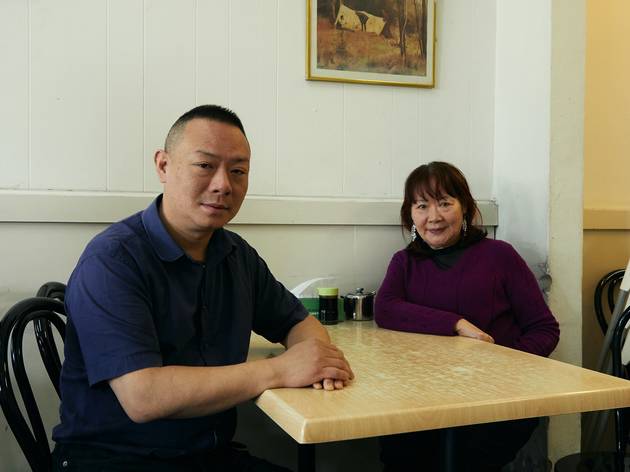 Photograph: Sherry Zheng
You've arrived at the oldest Shanghainese restaurant in Sydney. Not to be confused with New Shanghai Night, which is just two doors down. Shanghai Night is the stubborn uncle who is a bit uncool, and a bit set in his ways – because why change a good thing?
Some insider goss: The family rivalry between Shanghai Night and New Shanghai is well-known in the Shanghainese community, as they are run by relatives. The interior is unfussy and homely, just like the food. Don't hold back on ordering dumplings, noodles or rice dishes here – your stomach and wallet won't be going home empty.
Take yourself to a higher place (read: carbohydrate heaven) via crispy shallot pancakes, spring rolls, pan-fried dumplings, and even peruse the dedicated congee section of the menu. Congee is a rice porridge that can be comfortingly gulped down with anything at any time of day – a meal, a drink, chicken soup for the soul™? It does it all. Expect every gulp of your bi-de-sew-nu-zo, or preserved egg and lean pork congee to contain a little morsel of pork or a silky shard of preserved century egg (yes, that's the black egg).
If you've got room, order the ni-go, or rice cakes in XO sauce. These chewy discs play well with the umami-bomb coating of XO sauce, a popular condiment of dried shrimp, scallops, salted ham, shallots, garlic, chilli and oil (a small jar of XO can easily sell for over $100 when made with top quality ingredients).
275 Liverpool Rd, Ashfield.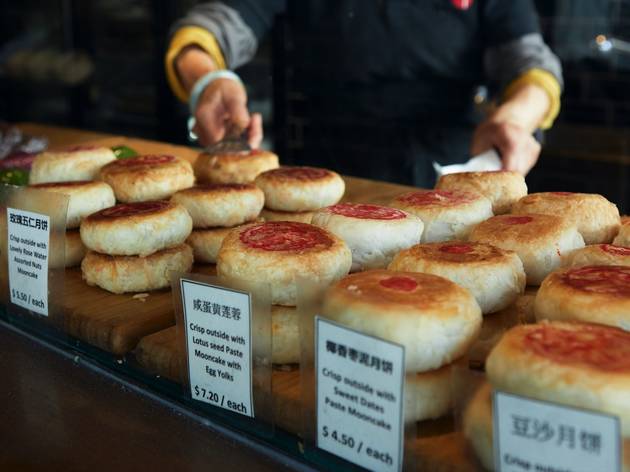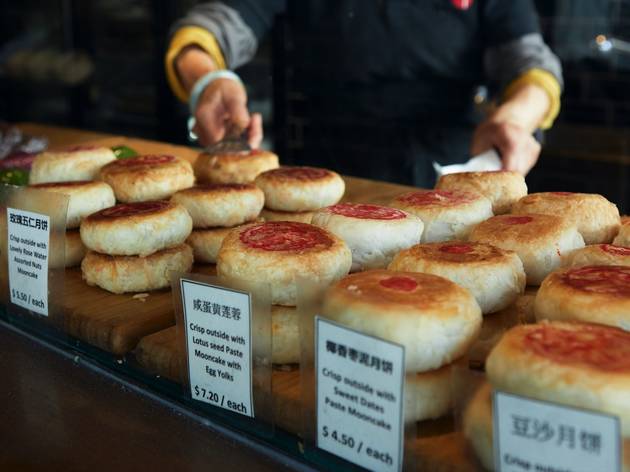 Photograph: Sherry Zheng
New Shanghai dishes up a crowd-pleasing menu of classics catering more comfortably to the Australian palette. Consider it the polished and slightly pricier version of its OG homie, Shanghai Night.
Time to introduce a local breakfast and snack icon which you can find at New Shanghai: sung-ji-bo, or pan-fried pork bun. Visually, it's the one that twists up in the middle, rather than in the dumpling shape. The secret to these bodacious buns lies in the special pan-frying technique that firms up the bottom and leaves the rest of the bun soft and springy. It's hard to stop once you've bitten into the alternately crisp and doughy casing filled with famously savoury pork (famously savoury meaning the typical mouthwatering Shang marinade of ginger, light soy sauce, rice wine, spring onion, szechuan pepper.)
When you're done, pop next door to the New Shanghai Workshop, the Chinese deli that is a unique feature of the Ashfield New Shanghai, to pick up some yu-bing, or Shanghainese-style mooncakes. Mooncakes are especially popular during the Mid-autumn Festival in October, and the Shanghai region is known for its pork paste version. At the Workshop, you'll find them wrapped in layers of flaky pastry, with a red seal on top. Why not try a sauerkraut mooncake for a bit of bite? Relish the equilibrium of soft, tangy fibrous cabbage enfolded by crumbly, greasy pastry.
273 Liverpool Rd, Ashfield.
Read more
Haymarket's Chinatown is a true melange of different Asian cuisines, regional specialities and shifting traditions. For my family, heading to this neighbourhood for a meal is a weekly ritual. We've been exploring this vibrant corner of the city for more than 20 years, and we've discovered hidden gems serving up all kinds of deliciousness from across Asia. Each meal is a way for my Chinese-Indonesian family to bond over shared memories of home, discuss the latest family gossip and, as my dad would say, "be around our people".
Best selling Time Out Offers