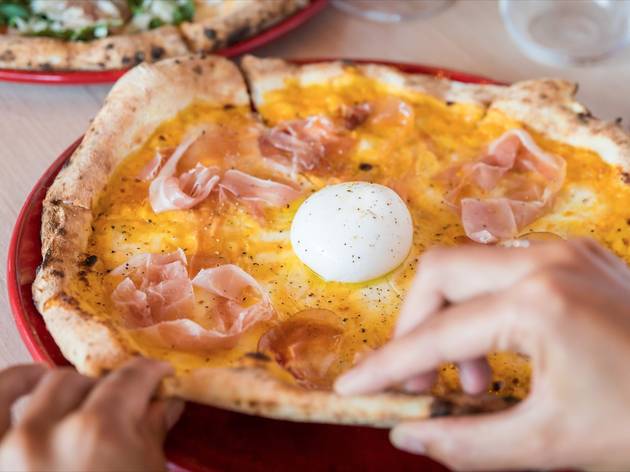 1/16
Photograph: Anna Kucera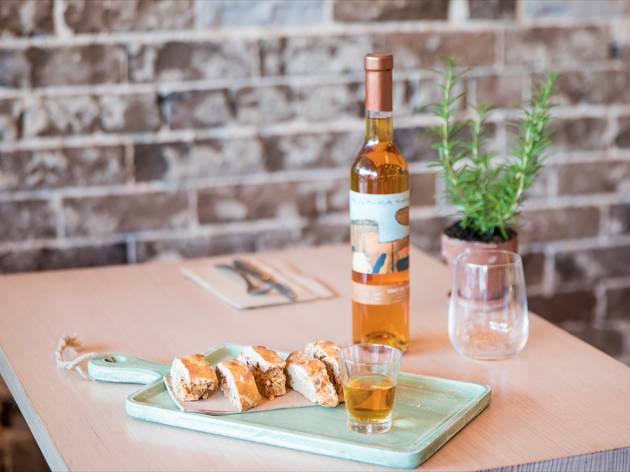 2/16
Photograph: Anna Kucera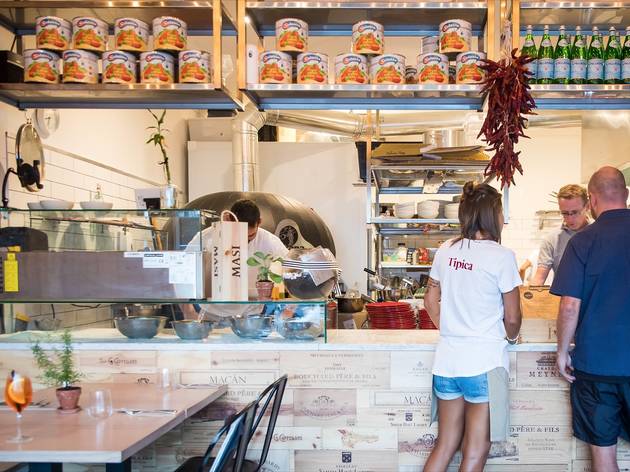 3/16
Photograph: Anna Kucera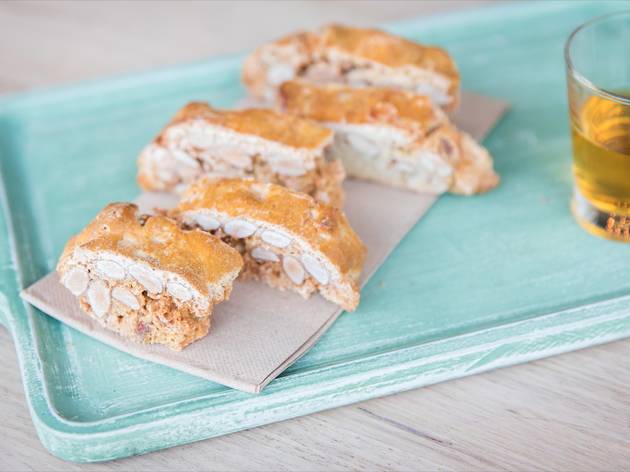 4/16
Photograph: Anna Kucera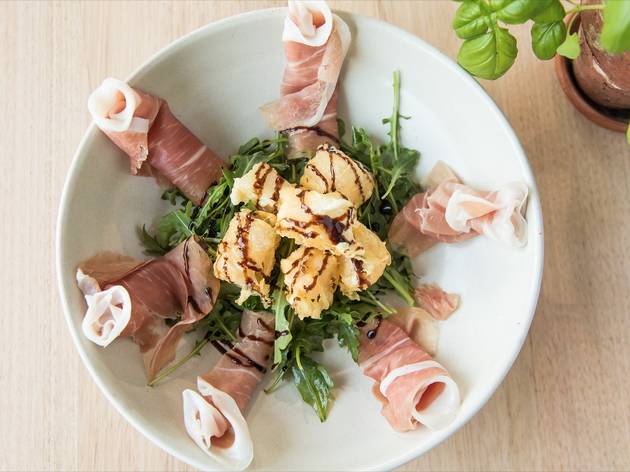 5/16
Photograph: Anna Kucera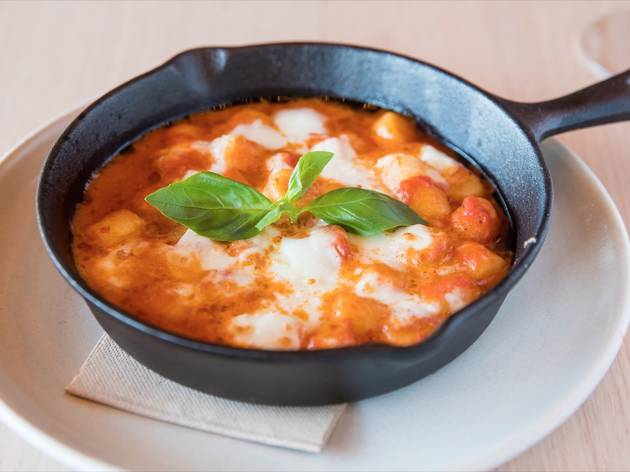 6/16
Photograph: Anna Kucera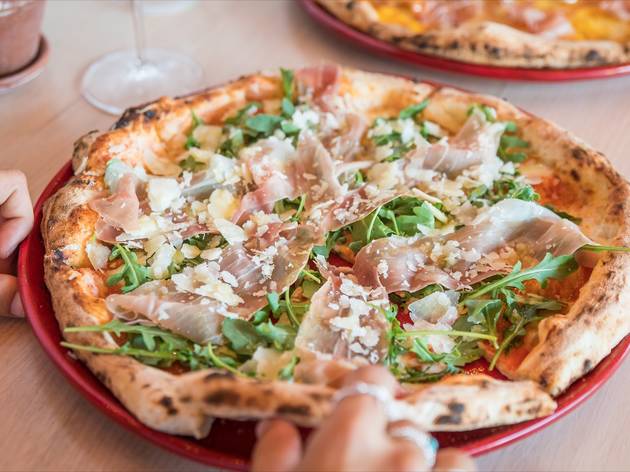 7/16
Photograph: Anna Kucera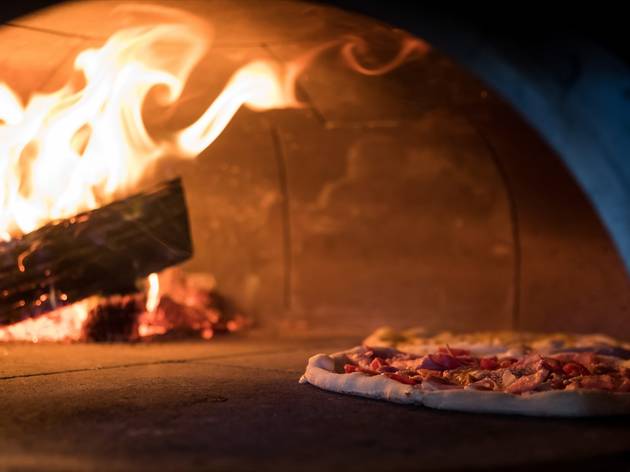 8/16
Photograph: Anna Kucera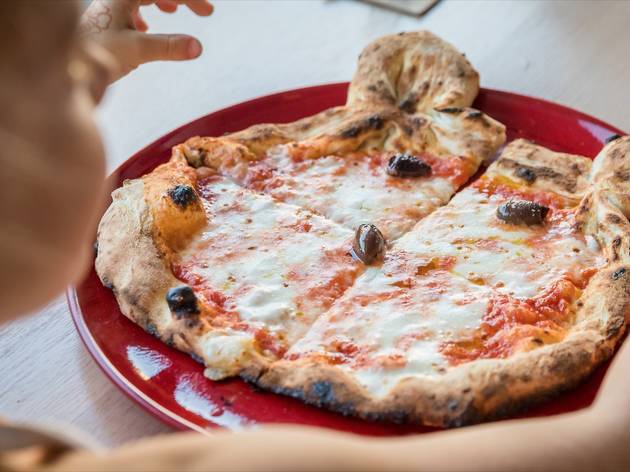 9/16
Photograph: Anna Kucera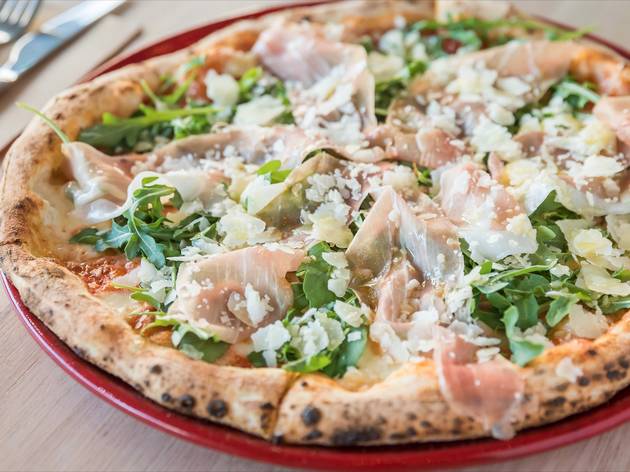 10/16
Photograph: Anna Kucera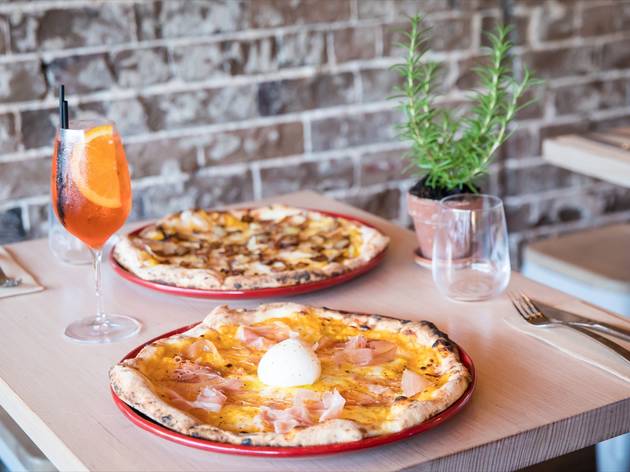 11/16
Photograph: Anna Kucera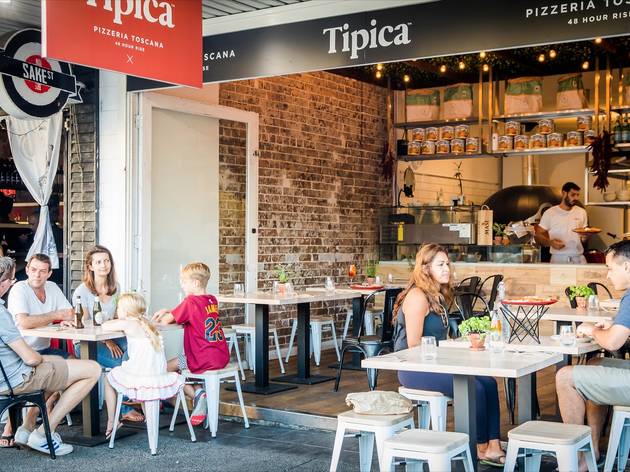 12/16
Photograph: Anna Kucera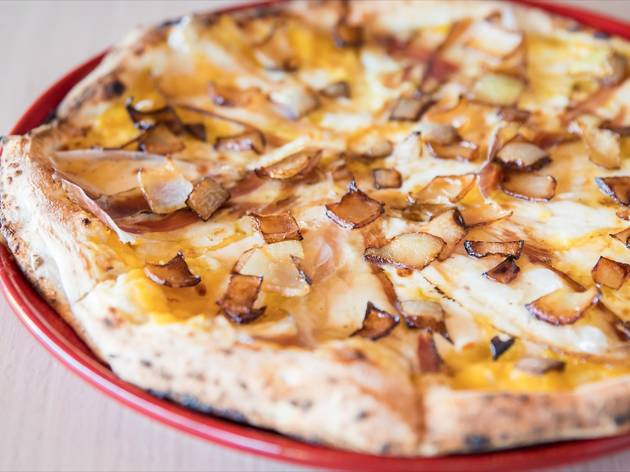 13/16
Photograph: Anna Kucera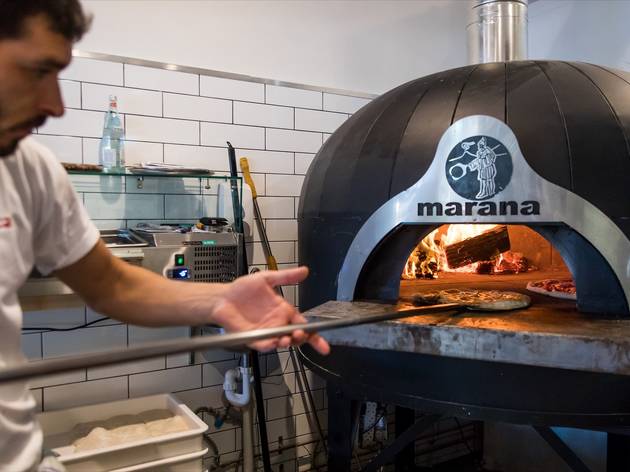 14/16
Photograph: Anna Kucera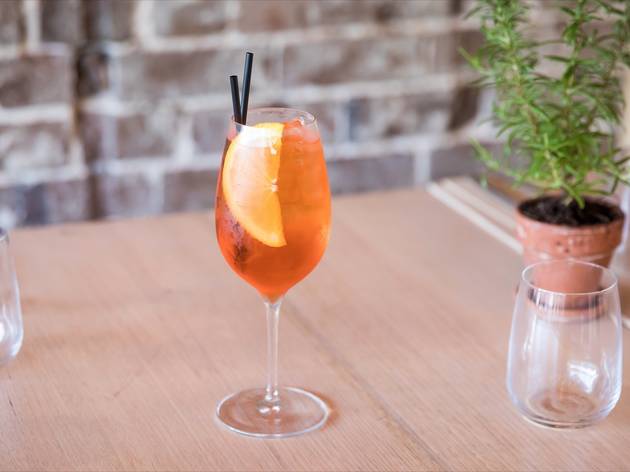 15/16
Photograph: Anna Kucera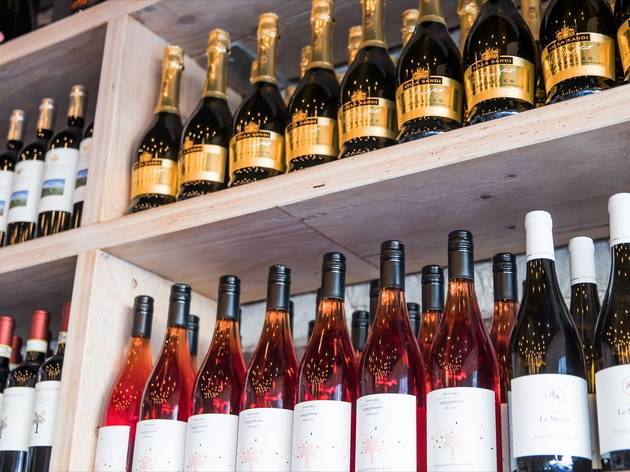 16/16
Photograph: Anna Kucera
Time Out says
Pizza backed by a techno soundtrack arrives at Hall Street, with mixed success
You'd think that Bondi is more than accounted for in the pizza front – you've got Pompei's or Da Orazio for traditional pizze, Gelbison for a cheerful BYO affair and BBPB for pub-style pies. So when Tipica opened in place of an underused Mexican restaurant on Hall Street, we were curious to see if another pizza palace was necessary. Luckily, it certainly has a place in the beachside suburb, thanks to its awesome woodfired product.
The pizza here is Tuscan style and the dough is rested for 48 hours, resulting in a crusty, fragrant bready base – you'll want to devour the entire pizza right down to the last chewy crust. The menu is divided into three parts – Tipica (original, left-of-centre numbers), traditional (self explanatory) and even a vegan list (plant-based eaters in Bondi, rejoice).
The less traditional styles are interesting and the most successful. The Bologna involves folds of buttery, soft mortadella, contrasted with a crunch of a scattered pistachios. The Pumpkin uses roasted creamy gourds as a base and tops it with sweet, just-caramelised chunks of onion, smoky scamorza cheese and paper-thin slices of pancetta. It's hard to reinvent the pizza wheel, but these two combos make strong arguments for steering away from the typical pie. Traditional numbers work too though – the classic Prosciutto and Rocket uses San Daniele prosciutto, and the simplicity here accentuates excellent, just-charred base.
An entree of fried cheese with prosciutto is a less triumphant cheese-and-meat combo – the cheese is overly battered, and the six rolled-up slices of cured meat don't fare so well on their own as on pizza.
This all goes down to a techno soundtrack – chefs throwing bases, shovelling pizzas in and out of the searing woodfired oven, and large, boozy groups of diners getting stuck in. But the young family next to us is having a chaotic time of it, and the music soon grows tiresome; combined with the heat radiating from the oven in this small space, it adds up to a hard-to-relax-into atmosphere. These issues can be avoided by grabbing a pizza to take away – and this is perhaps the best way to do Tipica. The pizzas are even better after resting, with the stringy mozzarella melding into the toppings, and the tomato sugo settling into the soft base.
Well made and well priced apertivo drinks are a good reason to dine in, though. Aperol spritzers are everywhere these days, but we don't remember the last time we had one that was properly boozy and made with freshly popped Prosecco… and best of all, priced at $11.
Pizza is a hard thing to dislike and this Bondi pizza palace is serving it with a hands-down good time (and even vegans are catered for here). Techno music, on the other hand, is divisive. You either love it or you don't. So it's your call on that.
Details
Best selling Time Out Offers