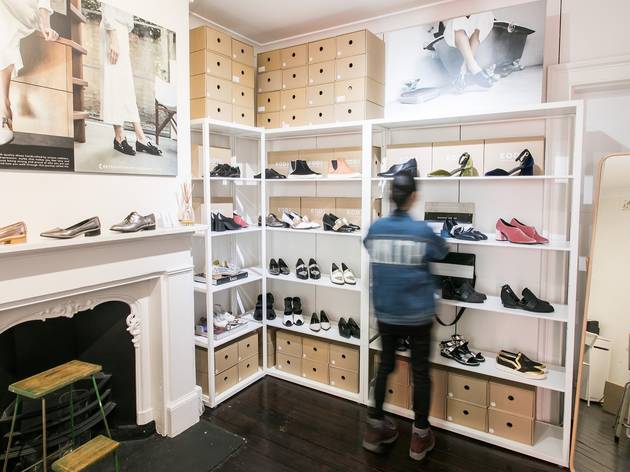 1/7
Photograph: Anna Kucera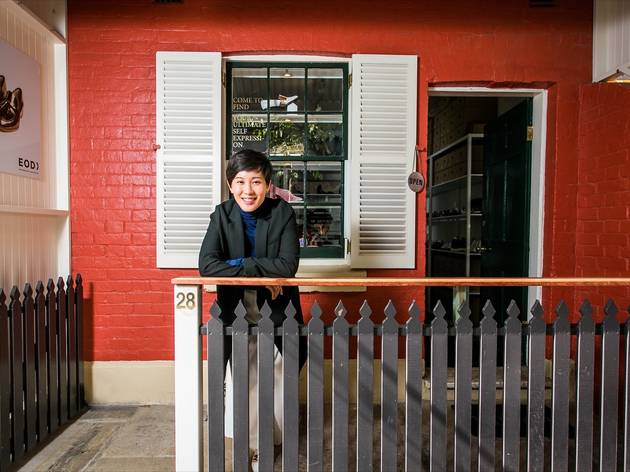 2/7
Photograph: Anna Kucera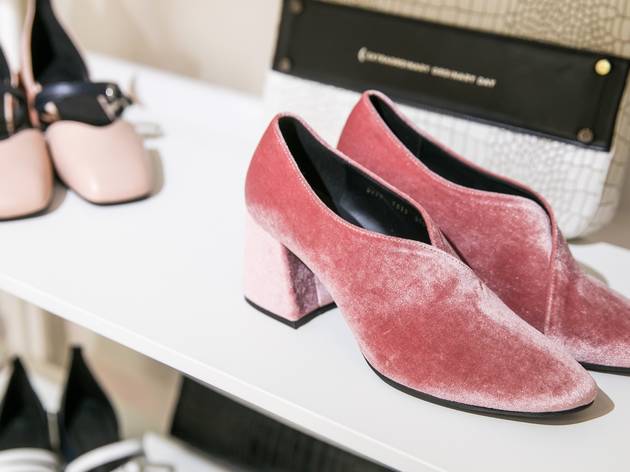 3/7
Photograph: Anna Kucera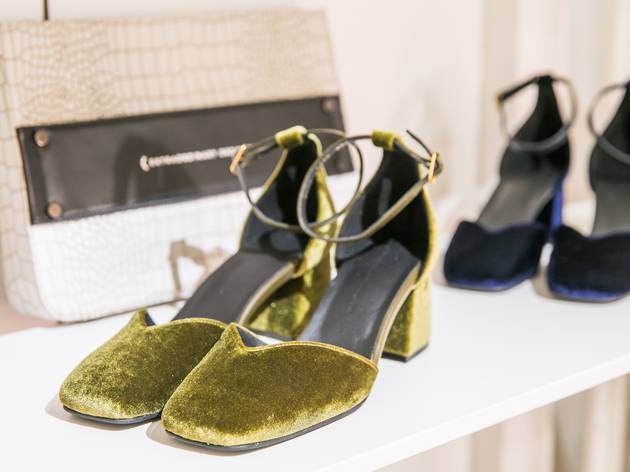 4/7
Photograph: Anna Kucera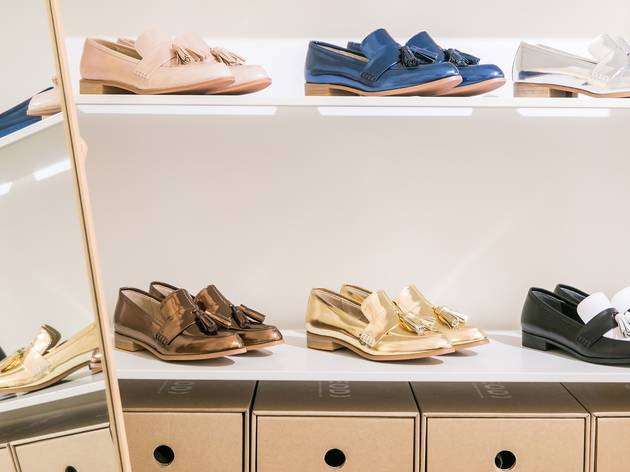 5/7
Photograph: Anna Kucera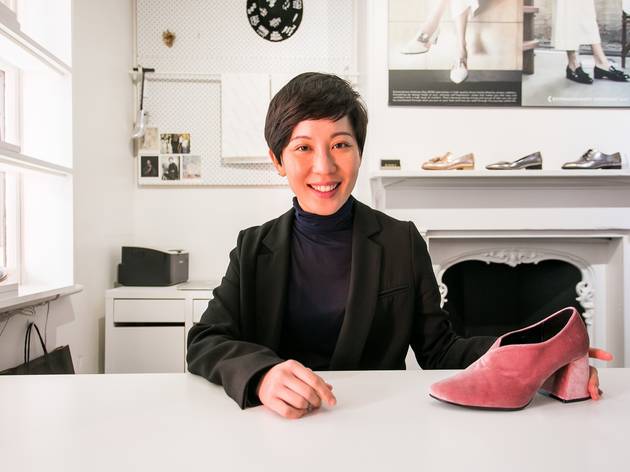 6/7
Photograph: Anna Kucera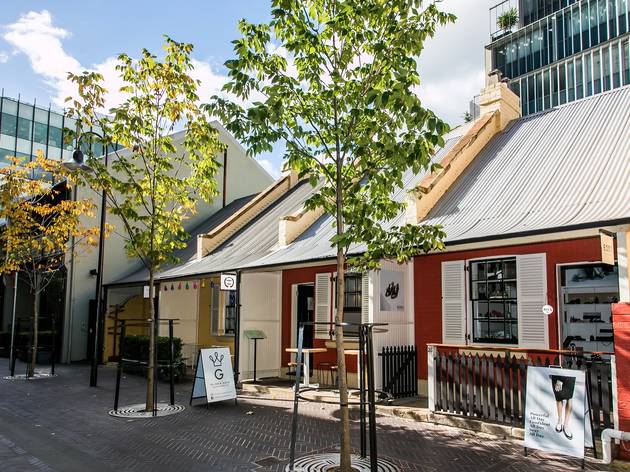 7/7
Photograph: Anna Kucera
A handmade shoe store has opened on the eclectic Kensington street strip
At the end of the bustling Spice Alley part of the Central Park development you've doubtless noticed the cluster of tiny heritage houses. You know the ones that you couldn't really fathom a full-grown person living or walking around in? Extraordinary Ordinary Day (EOD) is a shoe boutique that fits perfectly into one of these cottages, at just 13m2: truncated displays of gleaming footwear with just enough space for trying and buying.
Founder and creative director Ashley Lim opened the flagship in July last year. As the sole operator of EOD, Lim has complete control over the thematic and aesthetic stream of each range. The shoes are partially made here and partially in her her home country of South Korea, where she collaborates with a small team of fine cobblers. Her workers have been specialised craftspeople for the last 30 years, so the design process is very collaborative. "Sometimes I will get feedback from my cobblers that the design just isn't going to work," she says. "They are just so experienced and knowledgeable in shoemaking, and I have to listen to them."
The tiny store currently houses shoes from her debut collections as well as new pieces from the upcoming 'Scarlett'. The walls are lined with oil-slick metallic loafers, Mod slides and smooth sandals and the air is thick with the smell of quality leather. Lim's new range is a textural departure from these classic styles, with crushed velvet, ankle-skimming pumps and Mary Janes in jewel tones of olive and musk stick pink. The Scarlett range takes its name from the petulant, proto-feminist heroine of Gone with the Wind. "A very feisty, strong-headed, almost selfish but charming woman. I wanted to imbibe that spirit into my shoes. Sex appeal that's still practical. A free spirit you can wear everyday." Strength is an ongoing theme for her shoes and it shows; they're built to last and to exude a confidence that can be rocked all day and night.
Lim has a background in architecture, not fashion, and feels like this benefits a label like EOD. "Just like the way I would design anything, you always start with a concept and then study the site – in my case it's more studying the demographics and users, available materials, and what inspires me." The flagship's location in the architectural patchwork of Central Park is also a point of inspiration for her, the EOD shoe's classic aesthetics fitting perfectly with the jumbled building styles of Kensington Street. "This development very much taps into that dichotomy of new and old and how you bring those together. And this series of cottages are heritage buildings but we have amazing modern skyscrapers next to them. They are all about the urban lifestyle, and it's really well done".
In the store herself most days, cleaning, maintaining and having a yarn with customers, Lim's one-on-one affability is reflected in the personable EOD social media voice. She enjoys getting to know her customers and discussing the quality of Korean-made wares. Each shoe is handmade and Lim believes the direct line between her and the skilled hands moulding the leather are behind the unmistakeable quality of her shoes. "It's not an easy job. There is a huge amount of physical labour that goes into making a shoe," she says "I have a passion for nurturing the shoemaking industry in Korea and Australia."
Venue name:
Extraordinary Ordinary Day
Contact:
Address:
28
Kensington St.
2008

Opening hours:
Tue-Sun 10.30am-6pm