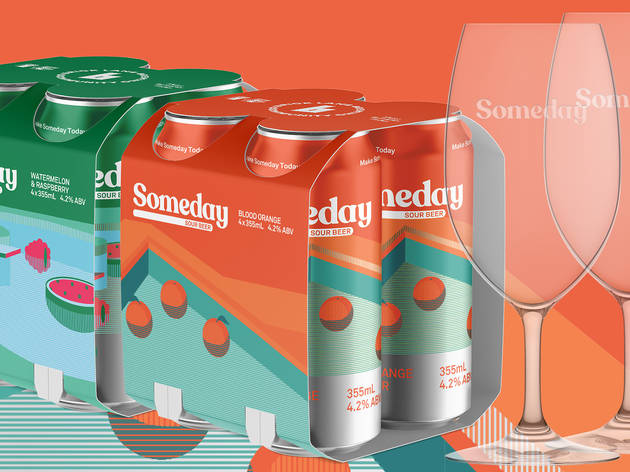 Give the gift of beer with Brick Lane Brewing
This is a perfect Christmas gift for fans of picnics, beer and summer
If there's anything that goes with summer better than a cold beer, it's a cold, citrusy, sour beer. Brick Lane Brewing in the Dandenongs is a craft brewery that likes to do things a little differently, and this Christmas they are bundling up their summer sours into great gift packs with a pair of special beer glasses into the bargain.
Each pack contains four cans of Someday Sours Blood Orange, four cans of Someday Sours Watermelon & Raspberry and two unbreakable Plumm stemmed glasses. These glasses are made from polycarbonate plastic and look and behave like the real thing, with the bonus of being unbreakable and dishwasher safe, and they won't crack or get cloudy. In other words, perfect for picnics! The price is $50 and you can order them online through Brick Lane Brewing.
If you're other Christmas treats for a loved one (or yourself)...
We've got a gift guide to suit all your gift giving, stocking stuffing needs.