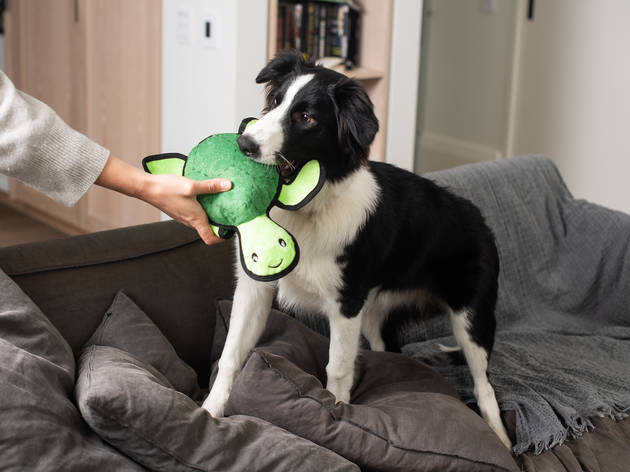 Spoil your best friend with these five dog toys and treats
We tried and tested these top-notch pet products
In Time Out's 2020 Reader Survey, people's number one silver lining to lockdown has been the extra time that we've been able to spend with family, partners... and pets. And as restrictions lift and pet owners begin to return to work, it's important to prepare your pet for your absence. Quality dog toys and treats are a way to ensure your pooch is getting everything he or she needs when you're not around to walk, pat, and pamper them as much as you'd like.
When you're seeing less of your canine companion then you need to make sure they are getting plenty of running in on your park visits. They may need a comforting toy to chew and help them feel secure. They may need an interactive toy that can keep them stimulated by obliging them to work for their treats. And they're going to need treats that will keep their bones healthy and strong.
We at Time Out tested the following products on our own dogs, and asked PETstock veterinarian Dr Sasha Nefedova for her thoughts. All items are available now from the PETstock website.
Get those tails wagging with these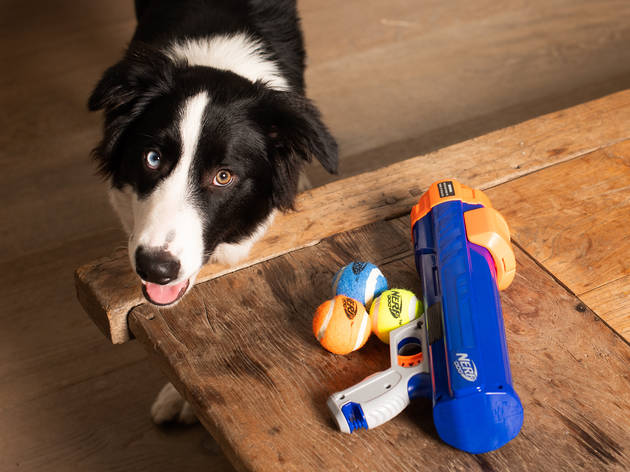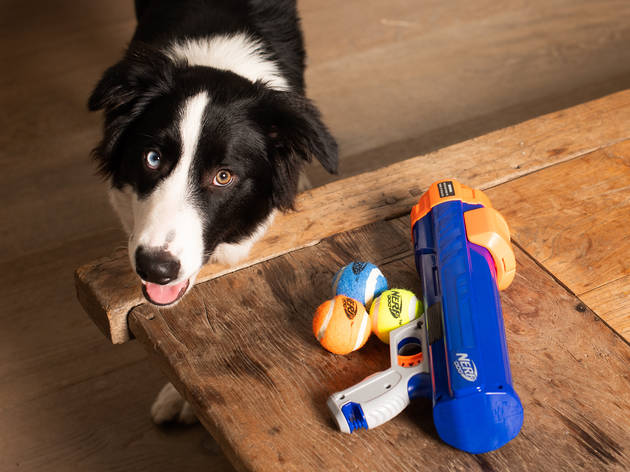 Photograph: Carmen Zammit
The Nerf Blaster is a high-powered tennis ball launcher that's a great toy to take to the dog park for off-leash play. The three balls that come with it are smaller and softer than a standard tennis ball and have a slight squeak pets will love. Imagine how tired your pooch will get after fetching balls that have been launched up to 15 metres. "Most dogs like to play fetch but some breeds, like Labrador Retrievers, will particularly enjoy a game as it stimulates their innate behavioural patterns," says Sasha. Suffering from dog-owners' elbow? Relax, the Nerf Blaster is much easier on shoulders and forearms than other tennis ball-throwing devices.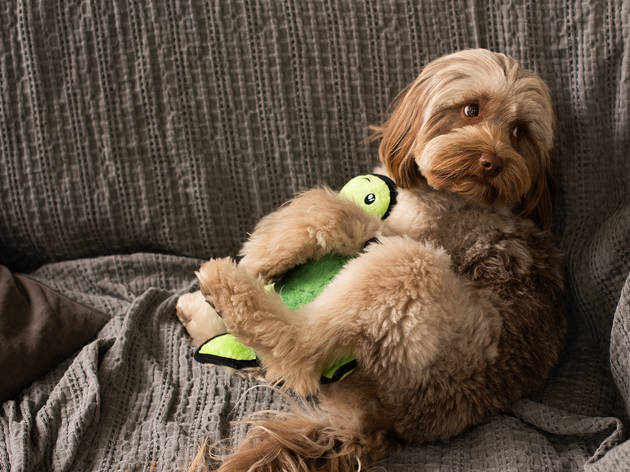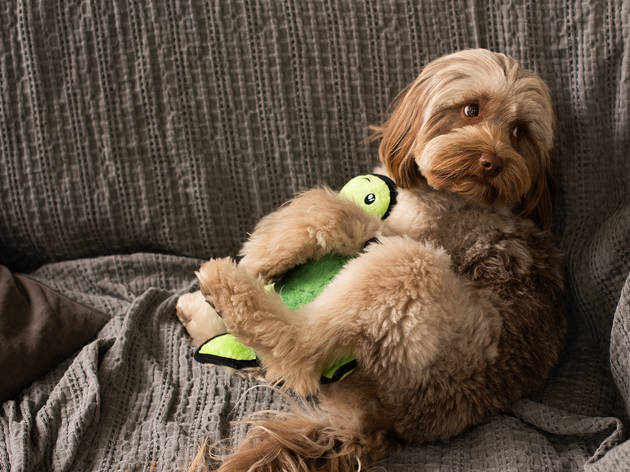 Photograph: Carmen Zammit
2. Beco Rough and Tough Turtle
Made from eco-friendly recycled materials, Tommy the Turtle is a perfect toy for medium to large puppies and dogs. He's great for playing a bit of tug or fetch, but equally as good as a self-play interactive toy as he has dense stuffing to chew on, heavy-duty fabric and stitching as well as a squeaker. "Chewing and licking has a calming effect on dogs as it releases hormones and gives them an activity to focus on," says Sasha. "Giving them a durable toy will give them an outlet and keep them occupied for hours." When playtime's done, the Rough and Tough Turtle is also a nice comforter for your dog to snuggle into.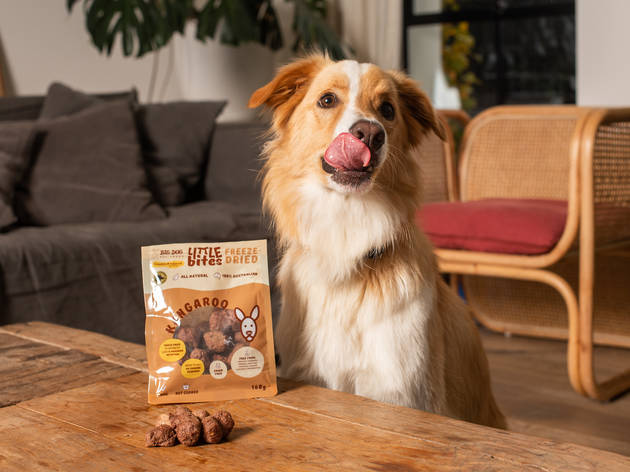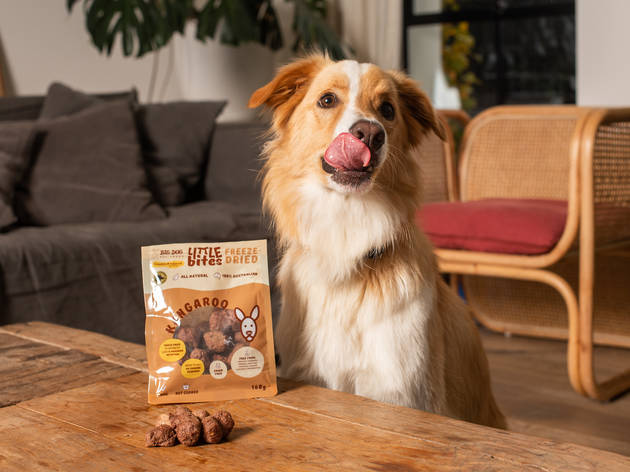 Photograph: Carmen Zammit
3. Big Dog Kangaroo Little Bites
These freeze-dried kangaroo balls are a nutritious, locally sourced and natural snack option made from fresh, wild-harvested kangaroo meat, bone and offal. Yum! They are packed with calcium, collagen and bone marrow, which promote healthy bones and joints. The treats are light and crunchy in texture and a tasty, high-value option ideal for fussy eaters or dogs that are less responsive to food rewards. You can also add water to make them into a healthy raw food. "Some dogs like crunchy food, some will like moist food, some like it slightly warmed, so it's convenient to have a product where you can try several options to see which one your dog prefers," says Sasha.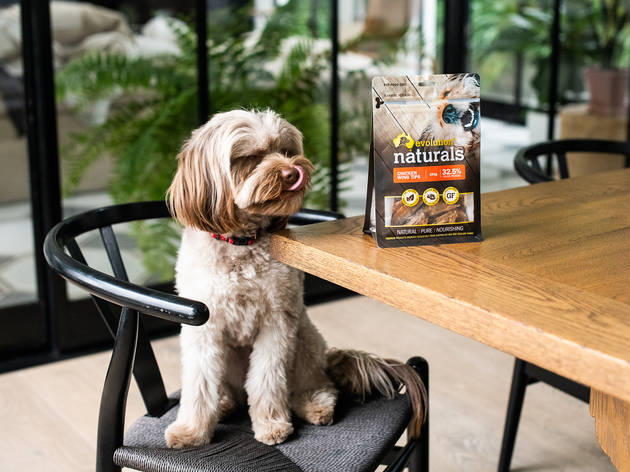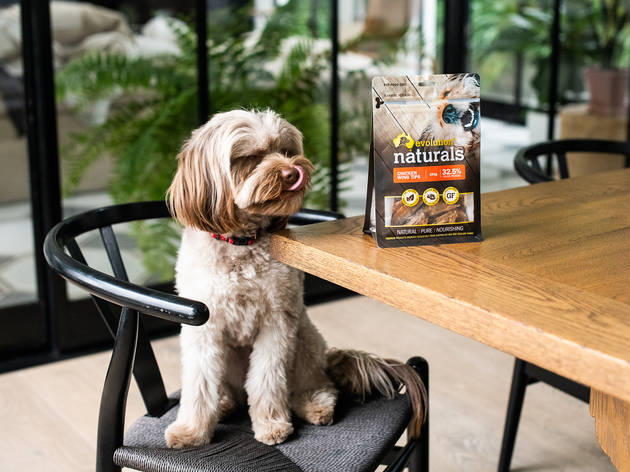 Photograph: Carmen Zammit
4. Evolution Naturals Chicken Wing Tips
Here's something for your canine to get their canines into. Evolution Naturals Chicken Wings are a tasty, nutrient-packed crunchy treat that your dog will love. Made from 100 per cent chicken with no additives, this strong-scented, chewy, dried meat product is a mess-free option that doesn't leave any sticky or powdery residue on dry hands. "Chewy treats are also a great alternative as they stimulate chewing and licking for a period of time – releasing 'happy hormones' and giving your dog a fun activity," says Sasha.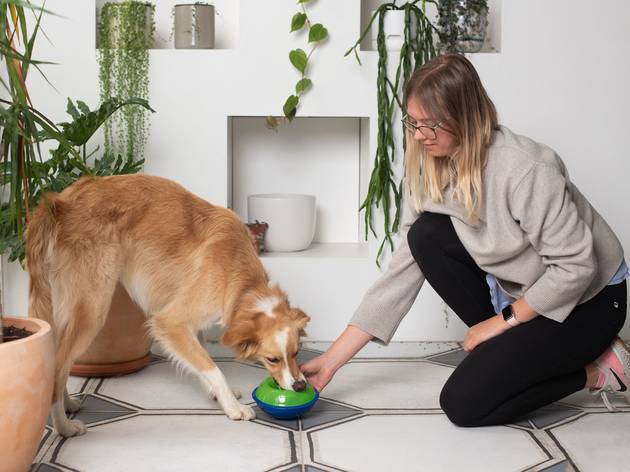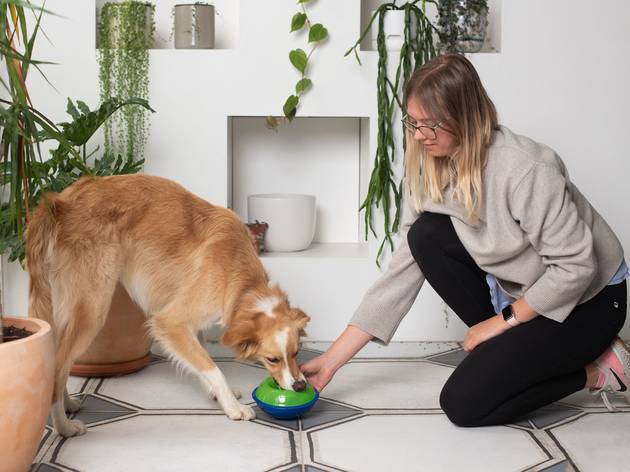 Photograph: Carmen Zammit
This is a fantastic product for dogs that are speedy eaters or in need of some mental stimulation. It's a curved-based, weighted bowl that forces your pup to work for its kibble or treats, slowly dispensing food for prolonged enjoyment. The bowl tilts in a circular motion, drawing the treats into the crevices. "When dogs eat their food too quickly it can lead to issues with digestion and sometimes even vomiting," says Sasha. "For dogs that eat at a normal pace it's still a 'fun' activity to hunt and scavenge for their food which mimics your dog's instinctive behaviour."
A change that can be tricky for our beloved dogs, cats, bunnies and other animal friends who have started getting used to us all being around more often. We chatted to PETstock brand ambassador, certified dog trainer and behaviour specialist and creator of Pooches At Play, Lara Shannon, for some helpful advice, tips and PETstock products you can use to ease your furry (or scaly) friend into your return to work.