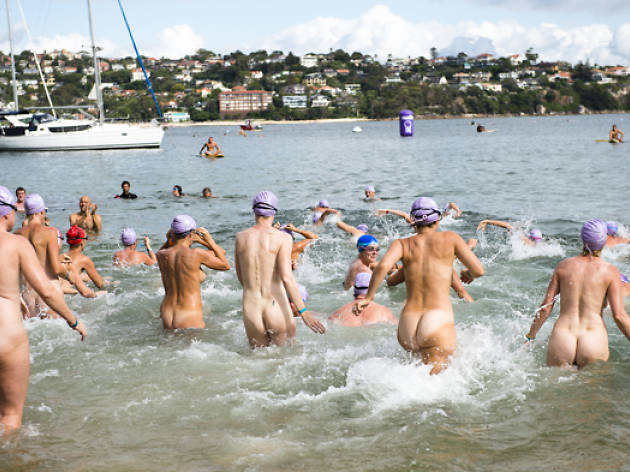 Time Out says
Reconnect with your sense of adventure at the seventh annual skinny-dipping event
Swimming in the nude is one of the best feelings you can have. And the thrill of getting naked at an event with lots of other naked people cannot be matched. We took part in the first ever Sydney Skinny, a nude swim in the Harbour, and would recommend it to everyone. Throw caution – and your towel – to the wind and jump on in to this inclusive, safe and welcoming event that helps raise vital funds for the Charlie Teo Foundation.
OK with nudity but scared of the swimming? There are two distances to choose from at this sheltered and calm-water event. Go for the 900 metres to soak up the freedom and joy being nude brings when you're lapping with friends and strangers alike. Prefer the dip to be over and done with like a flash? There's a 300-metre swim and you can choose different wave times if you don't want to be kicked in the face by a stronger swimmer.
The event takes place at nudist spot Cobblers Beach in Middle Harbour. There are no spectators and every one present is as nervous as you are.
Tickets are on sale for this event in early October.
Wanna practice getting your kit off? Here are the best nudist beaches in Sydney.
Details