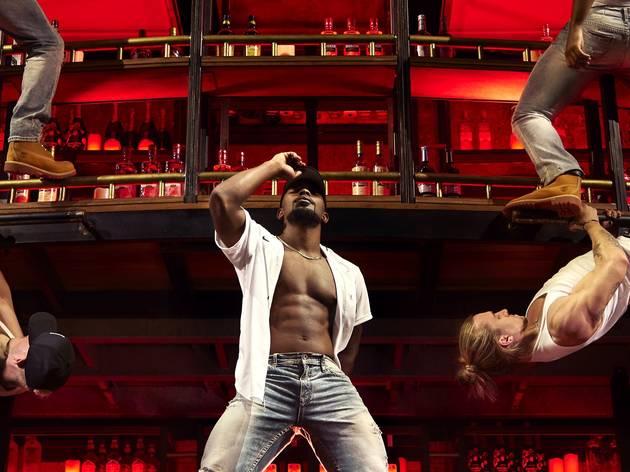 The best theatre to see in Sydney this month
It's a whole new year and the city's main stages and indie darlings alike are preparing for a hopefully brighter run
Last year was, errr, complicated, but Sydney's theatres have dusted themselves down, popped on their glad rags and got on with things. Swinging into the busiest season of the year, it's a joy to welcome back old friends and new as we gear up for the drama once more.
With Sydney Festival hot to trot, major musicals like Frozen and Magic Mike Live in full swing and Hamilton waiting in the wings, fingers crossed everything stays a-ok this summer.
Here are a few of our fave board-treading must-sees this January.
Mainstage and indie theatre
Circus and cabaret
Producing some of the most spectacular circus acts in the world, never mind Australia, Brisbane powerhouse's Circa are back this Sydney Festival and they mean business. They'll amaze jaw-gaping audiences at Carriageworks with a sensuous, sinewy work building on on their smash hit Sydney Festival 2017 show. As spun from the mind of artistic director Yaron Lifschitz, the show pushes the boundaries of what circus and acrobatics can be. The towering pile of human excellence on display will celebrate the magnificent power and silky smooth moves of the human body in intimate detail. And composer Ori Lichtik knows just how to match their virtuosic body-bending with a soaring score. He's ably assisted by Paul Jackson's dazzling light show.
Curated and hosted by Sydney's queen of burlesque herself, Porcelain Alice, this vintage-style variety show takes over Newtown's stalwart vaudevillian-vibed live venue, the Vanguard, with a gang of gorgeous showgirls and unruly circus folk. The monthly show made a recent heart-stopping return after the city went dormant due to the big party pooper of 2020. But don't worry if you missed out, you have three more shots, on December 3, 10 and 17. With burlesque front and centre, you can also expect to see circus, aerial acts and troupes sporting heart motifs. Like all great post-lockdown comebacks, this is a 'dinner and a show' event, with a two-course meal included in your ticket ($101.90).
Dance
Jasmin Sheppard's thought-provoking new dance work The Complication of Lyrebirds tackles head-on the pressure many First Nations Australians feel to blend in. Debuting at the Campbelltown Arts Centre January 20-23 as part of Sydney Festival 2021, the idea behind teh show has us hooked. As creator, choreogrpaher and performer, Sheppard adopts the mating dance of the native lyrebird. The feathered fancy famously adopts the calls of prospective mates to appear more attractive to them (not to mention mimicking all sorts of mind-bending sounds, from construction work to pedestrian crossing beeps). She compares this technique to the external pressures placed on many Indigenous people to either prove their 'blackness', or somehow minimise it, by adopting different ways of talking or appearing.
Family-friendly shows
What could be cooler than booking a trip to Arendelle while we wait for international borders to re-open? The magnificent Jemma Rix, who was so spectacular as Elphaba in Wicked, takes on another enchanted role as the magically cursed Elsa, doomed to go it alone in her icy palace while belting out irrepressible earworm 'Let it Go'. SIX the Musical star Courtney Monsma plays her estranged sister Anna, with Jersey Boys lead Thomas McGuane as Prince Hans, and Jonathan MacMillan and Lachlan McIntyre sharing the role of reindeer herder Sven. Matt Lee (Mary Poppins) get the best gig in show as adorably goofy snowman Olaf. With an ice-cool cast like this, consider us super-excited.
Check out the all-Aussie Sydney Festival line-up
Here are some of the funnest shows you can see during the city-wide celebration in January 2021