The Sydney Opera House today announced the first line-up in its massive 50th anniversary program. Beginning in October 2022, and culminating at its 50th birthday in 2023, the Opera House will celebrate five decades of creativity with a year-long season of special events for the whole community. Following a gradual progressive shakeup to the institution's programming over the years, this series looks to solidify the Opera House as a venue for everyone, not just a privileged few.
"The Opera House is a gift, an immense source of pride to our community, and one of the busiest performing arts centres in the world," said Sydney Opera House CEO Louise Herron. "Now, after 50 years of creativity and a decade of renewal, we're throwing the doors open and inviting everyone to be part of a year-long festival celebrating the building, its history and all forms of contemporary culture. I hope people everywhere come to experience what's on offer and reflect on the Opera House's past, present and future."
The 50th anniversary season will showcase the very best of contemporary culture from major Australian and international artists, with more than 230 performances, events and experiences presented on the Opera House's famous sails, in its theatres, on the forecourt and online. We've rounded up some of the highlights we're looking forward to below.
Free projections and performances
The 50th anniversary year will launch with From the Sails: Light Years, a nightly projection on the sails from October 19-30, 2022. The stunning new artwork created by Sam Doust and Art Processors celebrates the story of the Opera House's design and construction, the opening in 1973, and its ongoing contribution to the community. From October 20-30, the Opera House steps will come alive with From the Steps: Voices at Dusk, free open-air choral performances by local community choirs, curated by resident company Sydney Philharmonia Choirs' artistic director Brett Weymark.
Photograph: SOH/Keith Saunders
New spectacular productions
As we were delighted to announce earlier this year, acclaimed Welsh actor Michael Sheen will star in a gripping new production of Peter Shaffer's masterpiece Amadeus in an Australian exclusive this summer. The epic contemporary production combines theatre, opera and classical music with lavish costume direction by Australian fashion house Romance Was Born and designs by Anna Cordingley. This is just one in a range of world-class performances audiences will be treated to in the newly reopened and acoustically transformed Concert Hall.
Outdoor concert series
From November 10-19, 2022, an array of contemporary music artists will take over the Opera House Forecourt, framed by the sails and the backdrop of the Harbour Bridge. Multi-hyphenate Australian superstar Tim Minchin will return for a special performance, pounding out a mega set of brilliant songs from his storied career with his eight-piece band; ARIA award-winning folk-pop star Vance Joy will perform two unforgettable shows; and New Zealand's Fat Freddy's Drop will deliver a massive night of soul, funk and reggae. The Forecourt series will also include two free concerts: Wanha! Journey to Arnhem – a vibrant night of Yolŋu music and culture with Djakapurra Munyarryun, Dhapanbal Yunupingu, the Andrew Gurruwiwi Band and more; and for one-night-only, globally renowned, ARIA award-nominated future soul artist Ngaiire will be joined by the Sydney Symphony Orchestra for an all-out concert featuring soulful pop bangers and harmonic electro ballads fused with the symphonic sounds of the Sydney Symphony.
Family friendly festivals
From May 1-7, 2023, Inside/Out at the House will be a seven-day festival under the sails, and the stars, featuring performances by the London Symphony Orchestra, The Australian Ballet, Sydney Symphony Orchestra, Sydney Philharmonia Choirs and the Australian Chamber Orchestra. Each evening, a different performance will take place inside the Concert Hall or the Joan Sutherland Theatre, while also being broadcast live to the Forecourt in a stunning open-air cinema setting, for just $10.
Throughout October 2023, the whole community will be invited to share in a month-long series of festivities that will take over every part of the Opera House for the Open House Festival. The series of high-profile performances, events and activities will culminate in an 'open day' to celebrate the Opera House's 50th birthday. More to be announced.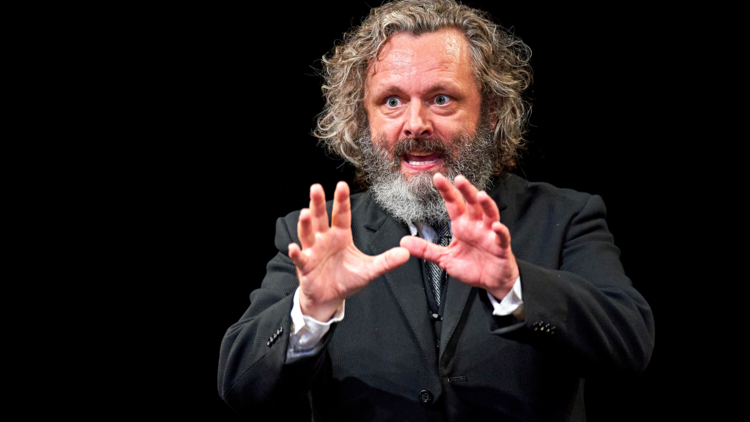 Photograph: SOH/Manuel Harlan | Michael Sheen for 'Amadeus'
Special collaborations
There's more collaborations coming than we can name, but there's two in particular we're keen for. Muruwari playwright Jane Harrison's Sydney Theatre Award-winning play The Visitors will be reworked in a brand new production directed by one of Australia's most celebrated directors, Quandamooka man Wesley Enoch, presented by Sydney Theatre Company and Moogahlin Performing Arts. Set on the shores of Gadigal land in January 1788, the play is a riveting insight into one of the most impactful days in Australia's history. In collaboration with Sydney WorldPride, the Opera House will also present Blak & Deadly: The First Nations Gala Concert, a stunning showcase of Aboriginal and Torres Strait LGBTQIA+ artistry in a concert featuring traditional song, comedy, pop and ballroom.
From early next year, revamped Opera House tours will reveal unforgettable past performances and special historic moments. More free and ticketed events will be announced in coming months, including a new birthday-themed tour for kids, dining experiences, exhibitions and a landmark First Nations artwork that will transform the Opera House precinct in October 2023. Check out more from the program and stay up to date at sydneyoperahouse.com/50.