West Side Story on Sydney Harbour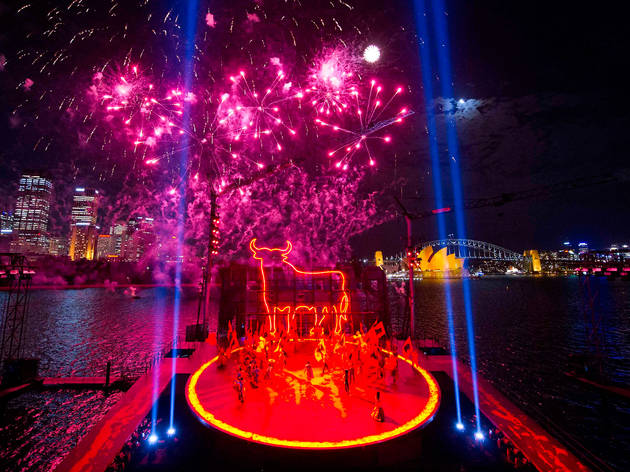 Leonard Bernstein's masterpiece will be the first musical staged on Opera Australia's grand harbourside stage
Handa Opera on Sydney Harbour has been going strong for seven years now, bringing a touch of spectacle – and a boatload of fireworks – to Sydney each autumn. But things will be a little different in 2019 as the company steps away from the operatic repertoire with its first outdoor musical, West Side Story. Leonard Bernstein's score is about as operatic and sophisticated as musical theatre gets, meaning the show has long been performed by opera companies.
Opera Australia artistic director Lyndon Terracini said: "I've always loved West Side Story, it's one of the greatest pieces ever written, and I've been wanting to include it in the Handa Opera on Sydney Harbour repertoire since we started the program seven years ago.
"The setting is perfect, with the city skyline in the background, you won't get a better stage backdrop in the world, and I've said from the start, if a piece is right, then we'll do it, we don't want to be bound by preconceptions."
For this new production, Opera Australia is reuniting two members of the dream team behind La Traviata, the first ever Handa Opera on Sydney Harbour in 2012: American director Francesca Zambello and veteran Australian set designer Brian Thomson (who's designed everything from the stage version of Priscilla, Queen of the Desert to the first ever production of The Rocky Horror Show). Tony will be played by Alexander Lewis, who recently won rave reviews in the company's The Merry Widow, and Maria will be Julie Lea Goodwin, who previously played the role in the 2010 Australian theatre tour of West Side Story.
If you're not a musical theatre nut, here's what you need to know about West Side Story: it premiered on Broadway in 1957 and was a modern day take on Romeo and Juliet, with warring families replaced by warring New York gangs; the Puerto Rican Sharks and white Jets. The musical features a score by Bernstein with lyrics by Stephen Sondheim and a book by Arthur Laurents, and you'll probably already know a bunch of the songs: 'I Feel Pretty', 'America', 'Tonight', 'Maria' and 'Somewhere'.
Read all our reviews from Handa Opera on Sydney Harbour.

Can't wait until next year? Here are all the biggest musicals coming to Sydney.