6 tips for doing Vivid Sydney without losing your shizz
The lights are dazzling. The crowds are maddening. But you don't want to miss it. What can you do?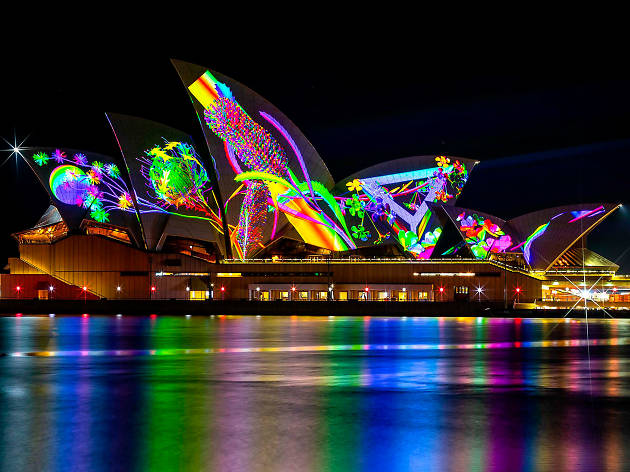 It's fair to say that, ten years in, locals' relationship with Vivid Sydney is starting to take on a love-hate quality. Sure, it's arguably the most impressive festival of its kind in the world, with the harbour and other precincts lit up with gobsmacking projections. But with two million people expected to show up in total, and up to 150,000 on the busiest nights, Vivid Light is subject to crowding, long queues and traffic chaos. Crowd control measures have resulted in lengthy waits and frustrating diversions for many visitors.
Still, you can still make this big winter party a memorable experience with some careful planning. Here are our six top tips...
1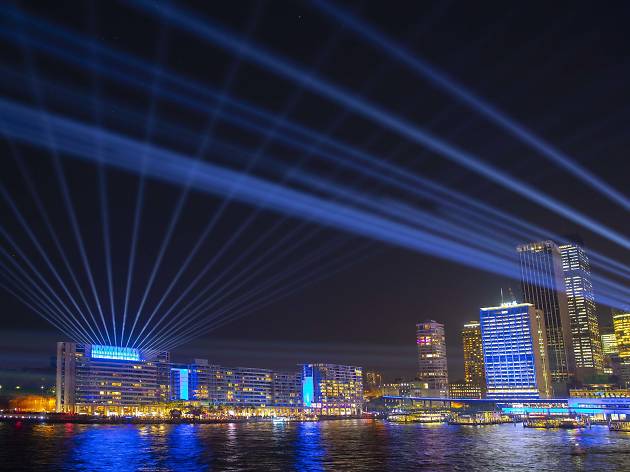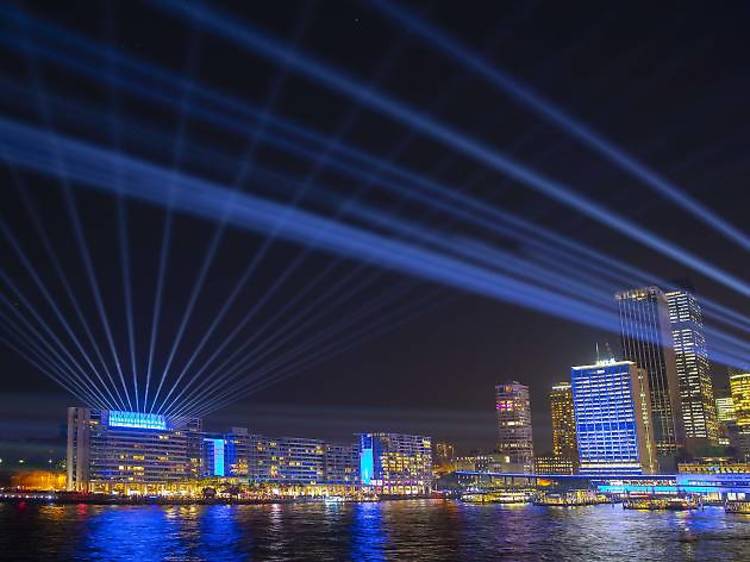 Photograph: Christian Wright
Pick your night carefully
Wednesday June 6 is State of Origin night, and you can bet that a huge chunk of the potential Vivid audience will be staying home to watch the action from the MCG. Unless you're a mad Blues or Maroons fan, why not make it your Vivid night? Otherwise, you are always going to be better off heading in early in the week than you are on Friday, Saturday or Sunday.
2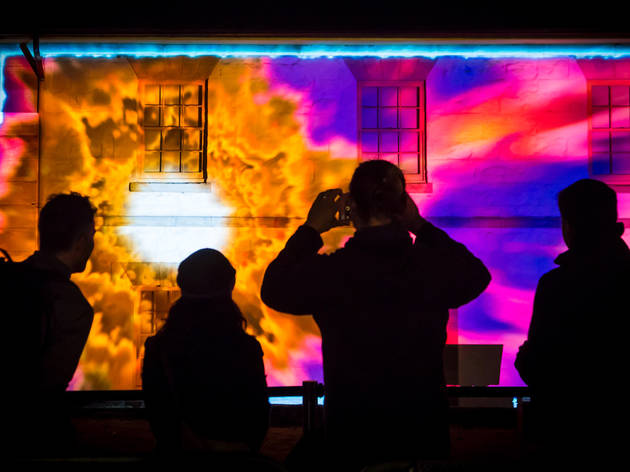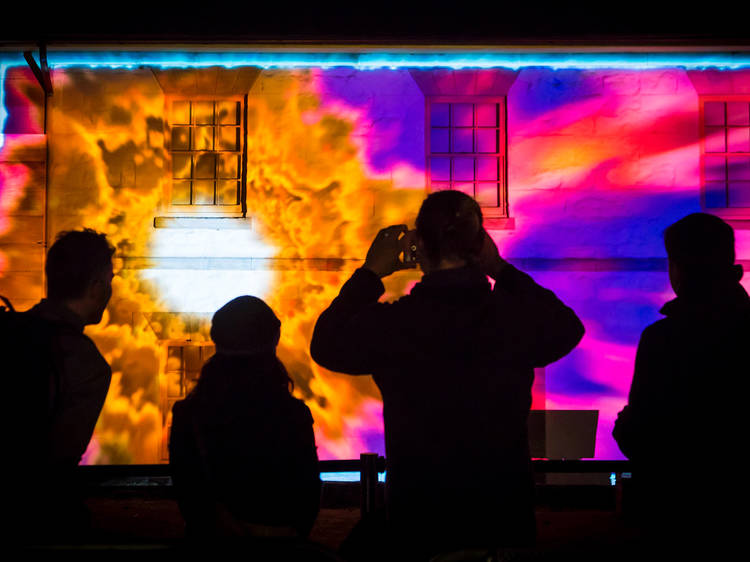 Photograph: Anna Kucera
Get off the train at Wynyard or Martin Place
Much of the Vivid pain this year centres on Circular Quay Station. Save yourself the agony: get off the train at Wynyard or Martin Place and approach the hot spots on foot. Your journey home will be much less wearisome too if you head back via Wynyard or Martin Place – the queue to get into Circular Quay Station has been stretching to 500 metres or more.
3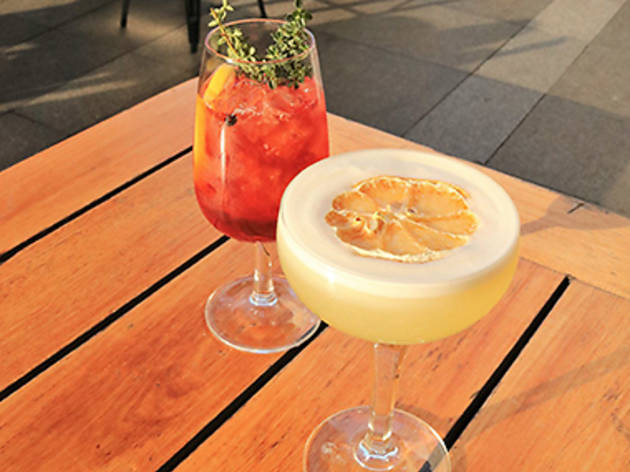 Have a May Gibbs-themed cocktail at Quay Bar
Animated projections on Customs House featuring May Gibbs' immortal characters Snugglepot and Cuddlepie are a popular drawcard this year. To celebrate, Quay Bar is serving Australian-inspired cocktails like the Snugglepot Sour, using local craft spirits like 4 Pillars Gin and native ingredients such as lemon thyme, eucalyptus and pepper berry. You can also get a Gumnut Hot Chocolate and a takeaway picnic pack.
4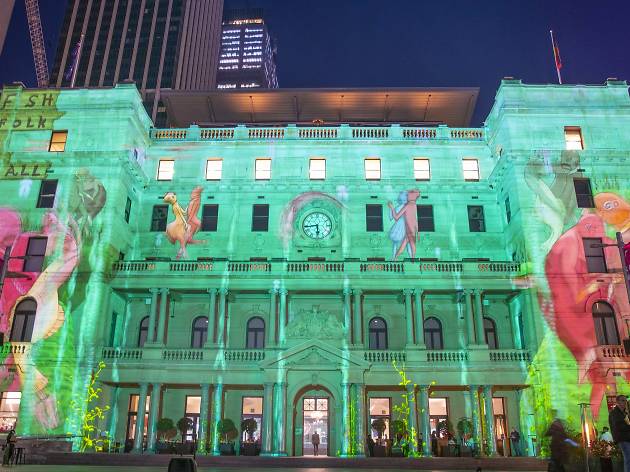 Photograph: Christian Wright
Duck into Customs House and chillax
During the crowds and mayhem of Vivid Sydney, it's handy to have a bolthole like Customs House. The ground floor lounge has a large collection of both local and international newspapers and a wide range of magazines. There's free Wi-Fi, big comfortable couches, and that impressive, under-floor scale model of Sydney on the ground floor to check out. There are art exhibitions happening too: Site of Passage brings together nine artists who explore their personal journeys to examine what it means to be Australian, while Real Australian features the provocative poster work of Adelaide-born Peter Drew.
5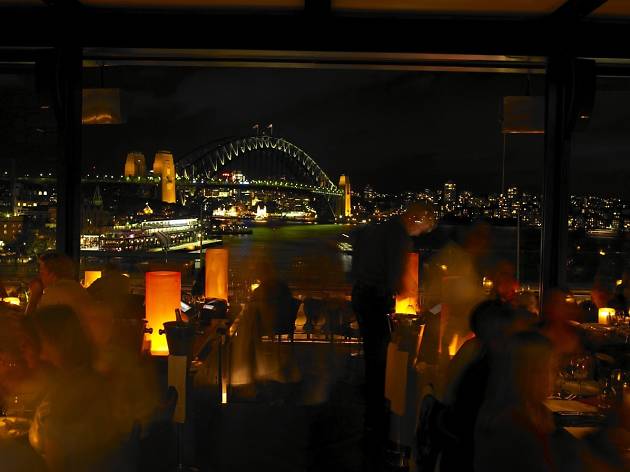 Photograph: Supplied
Watch the lights from Cafe Sydney
The rooftop of Customs House is a restaurant and cocktail lounge that offers a spectacular view of the Vivid action, way up above the crowds. Do Vivid in style with the modern Australian food of chef James Kidman, whose evolving menu uses locally sourced produce, and an Australian-focused wine list. You can also nibble small plates in the lounge and try classic and concept cocktails while taking in the spectacle of Sydney's biggest ever laser beam.
6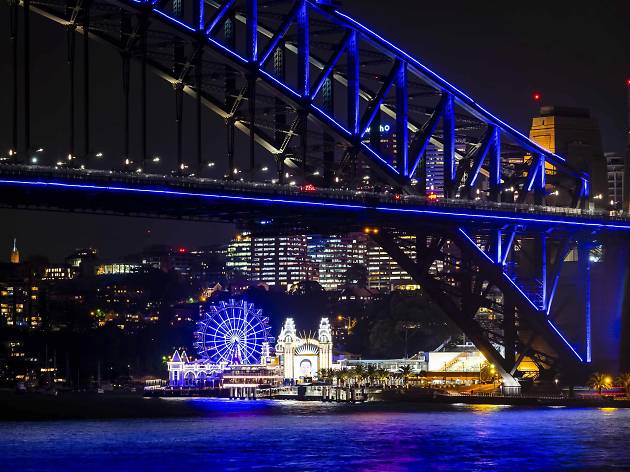 Photograph: Destination NSW
There are still two weeks of Vivid left – there's no need to try to cram it all into one nightmarish technicolour outing. And remember, the action is not confined to the Quay, with projections happening in nine precincts including Darling Harbour, Taronga Zoo, Chatswood, Kings Cross, Barangaroo and Luna Park. Set easier Vivid goals: plan an evening that avoids the pressure points and you'll be less stressed.