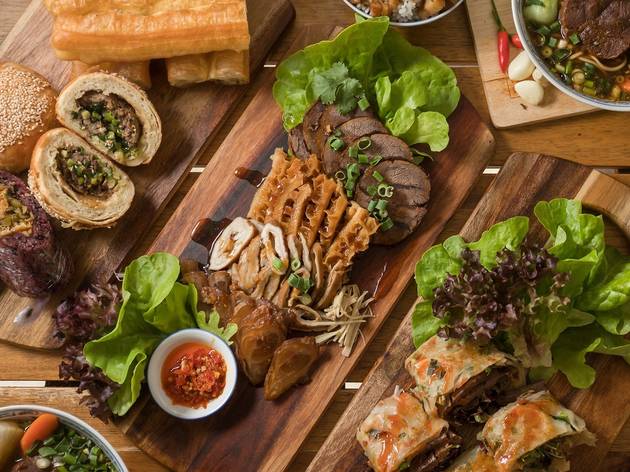 A local's guide to Eastwood
Eastwood's town centre is a food-lover's paradise, and it spans regions and continents
While Eastwood's original claim to fame is as the home of the Granny Smith apple, these days the north-west Sydney suburb is better known for being a dense hub for Asian dining. Eastwood's town centre is split right down the middle by its train line – on the eastern side, you'll find a proliferation of Korean barbecue joints and cosy cafés, while on the western side there's strong coverage of China's many cuisines, from spicy Sichuan soup and Chongqing stir fries to Hong Kong-style canteen snacks and rich Shanghainese delicacies.
Recommended: A local's guide to Redfern.
For some time now, 678's locations in Sydney CBD and Eastwood have been considered the place for Korean barbecue by those in the know. Back in the motherland it's a well-known chain operated by comedian megastar Kang Ho-dong, and that success has been replicated in Australia through building a reputation for primo quality meat and top-notch side dishes. Come early to avoid a wait and you'll be guaranteed a sizzling good time with juicy barbecue and flowing soju. 14 Glen St, Eastwood.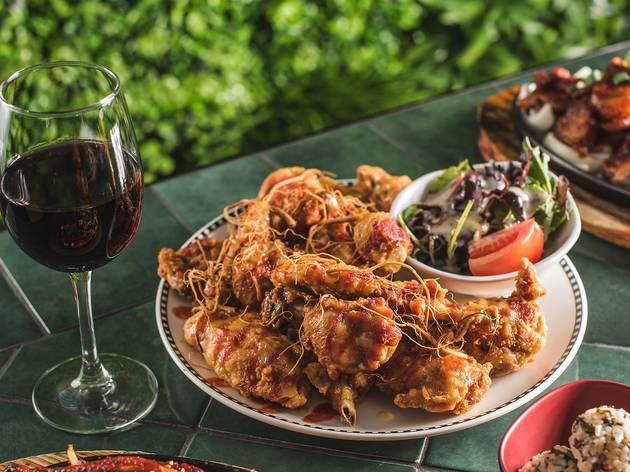 Photograph: Supplied
Spice seekers from all over Sydney make a destination out of this Korean pub diner, and the heat levels are no joke. So consider yourself warned when the bucket of boneless, charcoal-cooked chicken pieces arrive covered in angry-looking chilli sauce, because neither water nor beer will temper the burn that's about to be felt. As painful as it is addictive, diners would be wise to round out a meal with more easygoing treats like roll-your-own rice balls, cheesy rice cakes and fluffy egg rolls. 115 Rowe St, Eastwood.
For casual afternoon drinks and catchups, Moko on Rowe Street fills the brief while adding a Korean touch to make this a truly modern pub. There's Carlton Draught on tap and sport on the telly but also chilled soju in the fridge, while the classic pub grub and pastas sit next to kimchi fried rice, bulgogi beef and steamed Korean dumplings on the menu. 75 Rowe St, Eastwood.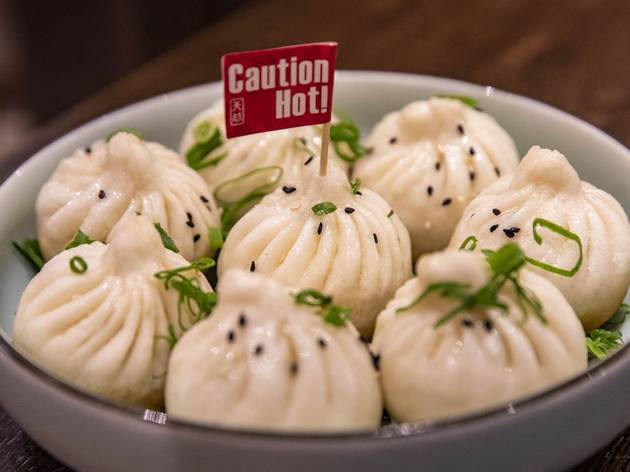 Photograph: Supplied
This always bustling restaurant is a longtime Eastwood favourite, drawing in locals and the Shanghainese community for their true-to-tradition dishes. Expect lots of loud conversations and clinking chinaware throughout your meal, but the din is part of the fun. Order classic crowd pleasers like soupy xiao long bao, rich braised pork belly and silky mapo tofu, or splash out on fancy live seafood like lobster, mud crab and coral trout. 200 Rowe St, Eastwood.
For as long as anyone can remember, Hukuya has the local pick's for a great sushi fix. The fish is super fresh, the rolls generously stuffed, the sashimi expertly cut – and all delivered with the friendly familiarity that only a neighbourhood fixture has. The cosy corner location features bar seating for those who like to watch the chefs in action, while non-sushi sides like crispy karaage chicken, takoyaki and gyoza make great beer snacks. 1/25 Railway Parade, Eastwood.
For a fresh, generously portioned brunch that hits the spot, Boston Republic comes through every day of the week. The bright, spacious café serves hearty renditions of classics – think corn fritters, eggs bennies and avo smashes – plus internationally-inspired specials like spicy chilaquiles and hoisin breakfast baos. Allpress coffee is served all day, with a lunchtime menu full of salads, pastas and burgers kicking for the afternoon. 58B Balaclava Rd, Eastwood.
Forget eggs on toast – Taiwanese breakfast is a warm, hearty and carby affair that'll armour you through the biggest of mornings. This small and inviting eatery is open from 7am for silky rice congee, flaky shallot pancakes and sticky rice parcels stuffed with pork belly, all the way through to dinnertime when aromatic beef noodle soups, steamy hotpots and lavish bentos reign supreme. Wash it all down with a fresh, homemade soy milk and you'll never view brunch the same way again. Shop 3/3-5 Trelawney St, Eastwood.
The interior of 257 Home Kitchen is utterly contemporary with its exposed brickwork, copper pendant lighting and bentwood chairs, but the menu is a deep exploration of traditional Shanghainese cooking. If you haven't tried regional specialties like glossy crystal shrimps and 'Four Happiness' – a dish of spongy baked bran, wood ear mushrooms, bamboo shoots and dried lily buds in sweet soy – this is the place to do it. 257 Rowe St, Eastwood.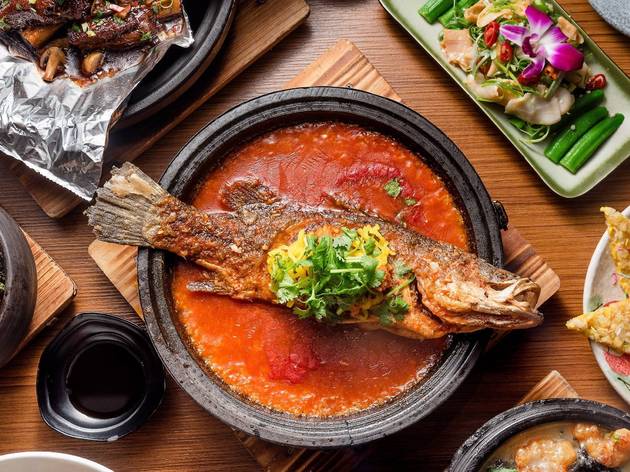 Photograph: Supplied
The 'hotpot-for-one' format of malatang is one of the great innovations of Chinese fast casual dining. You can try a top-notch version at Yang Guo Fu, where you're given a pair of tongs and basket to fill with dozens of vegetables, meats, tofus and noodles, charged by weight and then plunged into a rich, spicy broth that you can customise with a dozen seasonings. It's a fast, furious and delicious way to fill up, especially when you're dining solo. 1 Lakeside Rd, Eastwood.
This easygoing bushwalk is friendly for all ages, and has the added bonus of a waterfall for your efforts. The mostly flat path offers good shade, easy creek crossings and the calming sound of trickling water in your ears. You'll find yourself in unspoiled bushland filled with Blue Gums and even the occasional brush turkey sighting.
Want more?
Get a local's perspective on other areas by clicking on the map.
Best selling Time Out Offers