1/7
Photograph: Sherry Zheng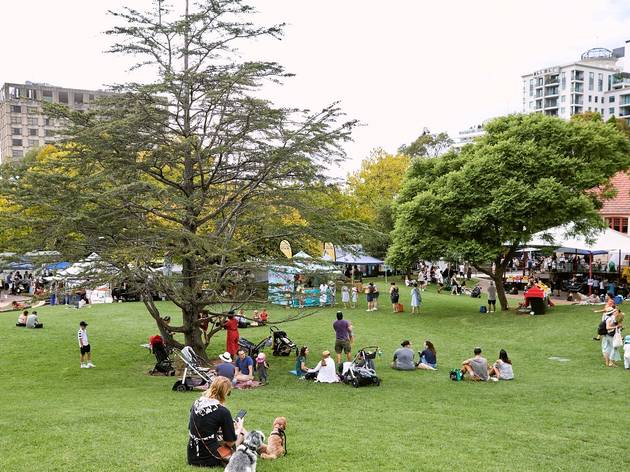 2/7
Photograph: Sherry Zheng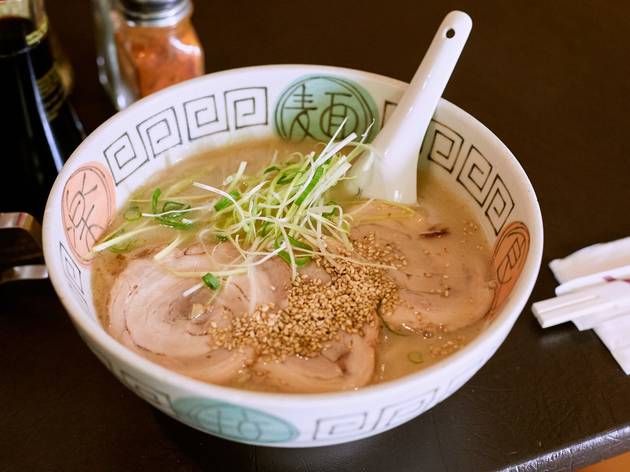 3/7
Photograph: Sherry Zheng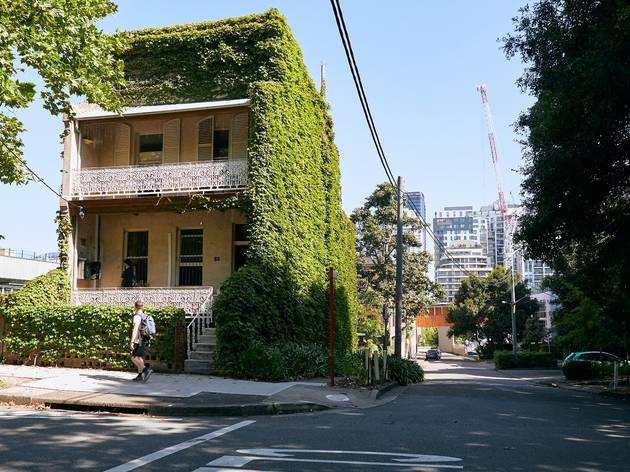 4/7
Photograph: Sherry Zheng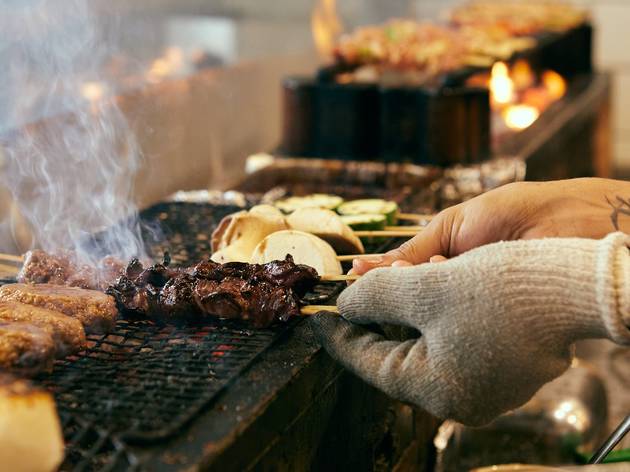 5/7
Photograph: Sherry Zheng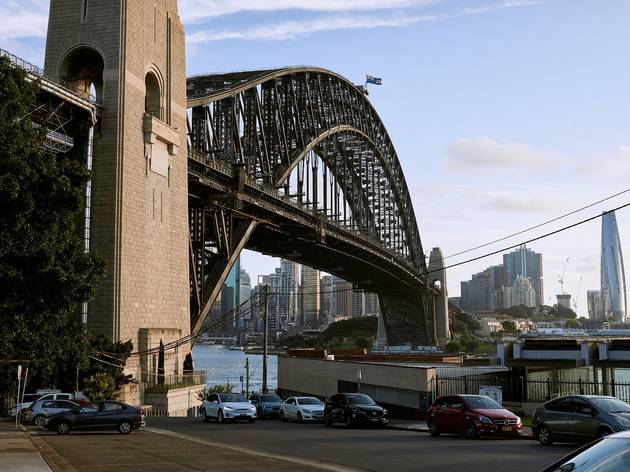 6/7
Photograph: Sherry Zheng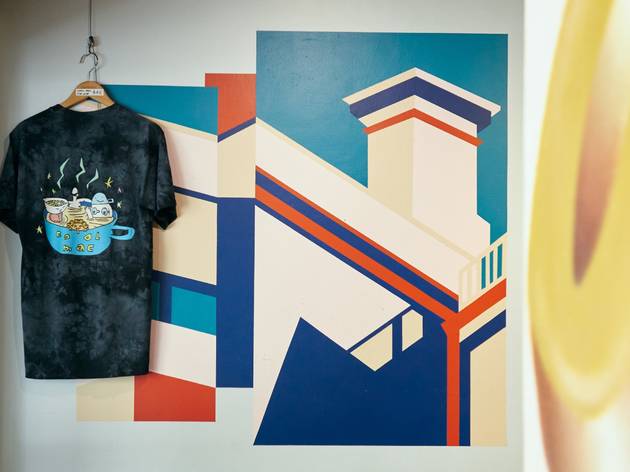 7/7
Photograph: Sherry Zheng
A local's guide to North Sydney
Hop across the bridge for a taste of what the northern end of the city has to offer
North Sydney is considered by most as Sydney's CBD north of the bridge. Though it may conjure up images of suits and office blocks, it's so much more. If you stand at the intersection of Mount and Miller, the two main streets, you'll find a blend of architecture from all decades — from the historic North Sydney Post Office, and the modernist 1950's MLC building, to the 21-level Coca-Cola Place of 2010s. A step away from the central hub and you'll find a totally different pace and feel—head north towards Crows Nest and you'll find streets of diverse dining options; head south towards the bridge and you'll stumble upon secluded harbour-views at every turn.
Starting from the mammoth 16-story MLC headquarters building in 1956, the first high-rise office block in the area and one of largest in the country at the time, companies were attracted to North Sydney's low land prices during the 1960s-1980s. Though no land is cheap in Sydney nowadays, building development continues to stretch the borders of this business district.


What's it known for?
Once considered the 'Twin City' to Sydney's CBD, this Lower North Shore area is a bustling hub of tech, media and commercial business in recent years. Schools dot the area, families are attracted to the affluent surrounding neighborhoods of Neutral Bay, Waverton and Greenwich. From Luna Park to the Harbour Bridge, some of Sydney's most iconic sights are clustered here. Whatever your reason for ending up in North Sydney, be sure to drop by the historic Greenwood Hotel, a sandstone former school dating back to 1844 that in recent years has earned a well-deserved reputation as one of the North Shore's most popular meeting spots.
Why do the locals love it?
The North Sydney region is unbeatable in its walkability (in other words, a great place to get in your steps for the day). No matter where you go you'll likely catch the harbour peeking through between the office buildings. Head down towards Milsons Point for a romantic harbour view, or take the weekend to explore the various dog-friendly parks and lookouts that dot the surrounding peninsulas.

How do I get to North Sydney?
Whether you're driving, riding, or walking, North Sydney is accessible by just about any mode of transportation. However, if you're trying to get to the heart of the business district, public transport will be your friend as one-way streets and street parking may give you a tough time.

Hop on a train via the T1 North Shore Line and T9 Northern Line and you can find your way here easily from most parts of Sydney; if you're coming from Neutral Bay direction, you'll find plenty of bus routes. If you're coming from the other side of the bridge, take advantage of the good views and cycle across or hop on a ferry (it'll take you just five minutes to cross from Circular Quay!).


What's nearby?
For our swimmers, you'll find you're surrounded by glorious bodies of water — whether it be Balmoral Beach (a mere 15 minutes by car), Sydney Olympic Swimming Pool (temporarily closed for renovation as of March 1st 2021), or the lesser-known Maccallum Seawater Pool.
Come Saturday, you'll find plenty of families on their way to feed giraffes at Taronga Zoo (just over a 10-minute ride away), or on The Rotor at the Luna Park (once it opens back up mid-2021).

However you don't need to go far for some peace and tranquility: up the boardwalk behind Luna Park you'll find the quiet little cove called Lavender Bay, which has got the best view of Sydney Harbour in the whole city.

Map
If you do one thing…
Wake up before the morning rush takes hold, grab your morning coffee and head down to Milsons Point — it'll take you less than fifteen from North Sydney Station. From here you can stop for an easy breakfast in Kirribilli, or better yet, walk across the bridge and enjoy watching the city come alive as the sun is still low. (Even better yet, climb across the bridge!)
Best selling Time Out Offers