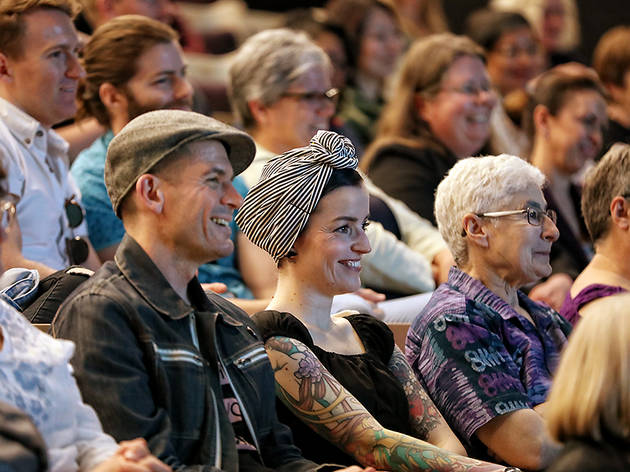 Feeling overwhelmed? This two-day festival aims to inspire action and change on a local and global level
After a successful debut last year, Antidote returns with an impressive program featuring concert hall talks, workshops and panel sessions. At the top of the bill are international guests Chelsea Manning, investigative reporter Ronan Farrow and New York Times bestselling author Ta-Nehisi Coates.
The festival's speakers can be linked by four themes: truth and lies, technology and design, culture and identity and storytelling and connections. There'll be discussions about the impact of architecture on peace with Syrian architect Marwa Al-Sabouni; talks about race, gender, democracy and the African diaspora with Sisonke Msimang; and important chats about universal design with disability advocate Liz Jackson, founder of the Disabled List.
For the first time, Antidote will include 'how to' sessions on conscious consumption, sustainable living, community activism and combating social isolation. You can learn how to fillet a fish with Saint Peter's Josh Niland, how to be an activist with Sally Rugg or how to make your own eco products with Kirsty Mootz.
The festival will also be a chance to solve your embarrassing problems with agony aunts Benjamin Law and his mum Jenny Phang, plus Maeve Marsden will bring the legendary storytelling night Queerstories to the Opera House for the first time.

Read our interview with Antidote Festival director Dr Edwina Throsby about this year's line-up.