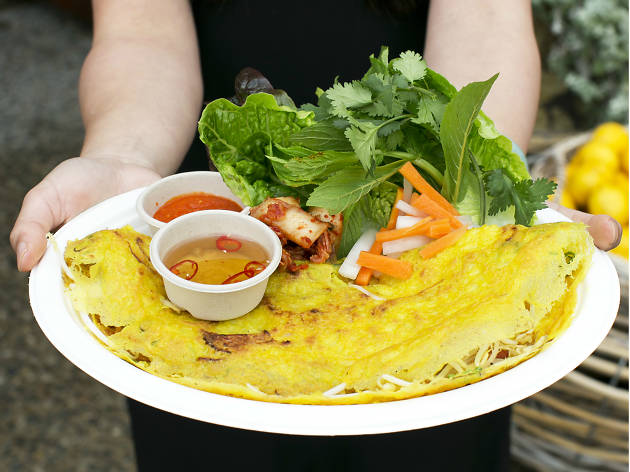 Splash out at a food market that's a little upmarket
Picking a place for dinner in Sydney can be torturous when there are so many restaurants doing top-notch takes on just about every cuisine. You might be hankering for a perfectly charred crust from Lucio's, but your friend's been dreaming about Indu's eggplant dosa for weeks, not to mention someone's just posted an Instagram of the ebi prawn burger on special at Bar Ume tonight.
There's no agonising decisions to be made at EatSummer – a new twilight food market that's bringing a list of Sydney's favourite restaurants to one spot. The aforementioned eateries will be joined by the likes of Anason, Tequila Mockingbird, Spice I Am and Fratelli Fresh at Moore Park's Entertainment Quarter as they spin out restaurant-quality dishes in a festival setting.
It's a globe-trotting line-up that encompasses Greek, Turkish, Italian, Japanese, North and South American food, plus there'll be a dedicated 'dessert alley' – because if there's one language we all speak, it's sugar.
Get there early with a group and stake out a picnic spot under the fig trees lining the park, dispatching friends to bring back drinks from one of the four themed bars serving international beers, wine and one-off cocktails, including one run by local gin distillers Archie Rose.