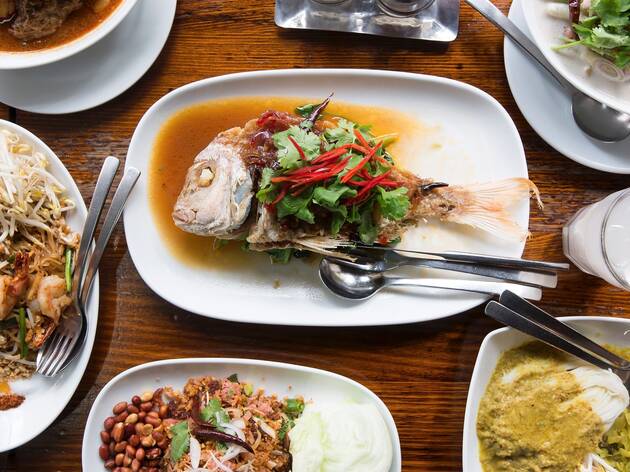 1/10
Photograph: Anna Kucera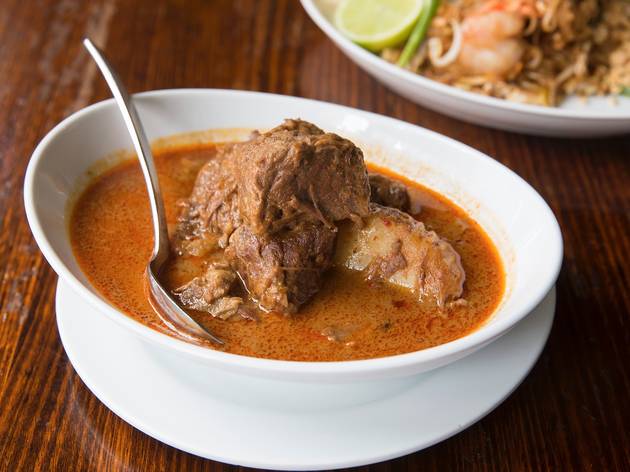 2/10
Photograph: Anna Kucera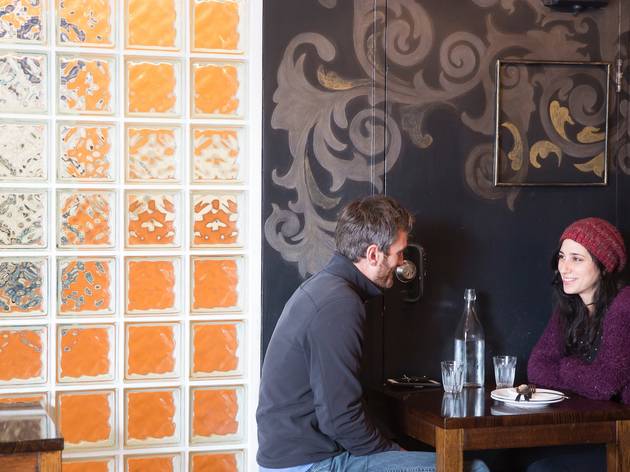 3/10
Photograph: Anna Kucera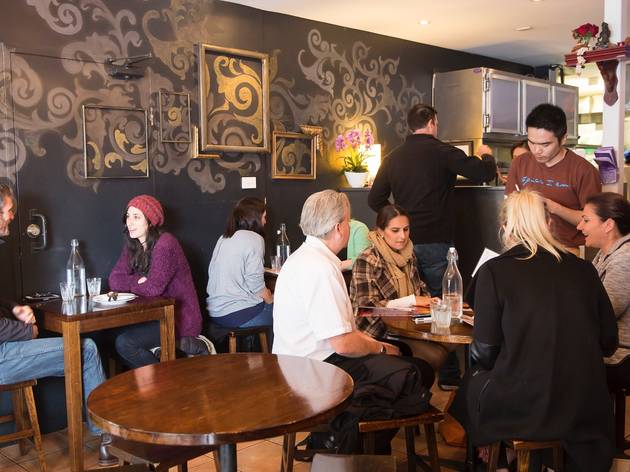 4/10
Photograph: Anna Kucera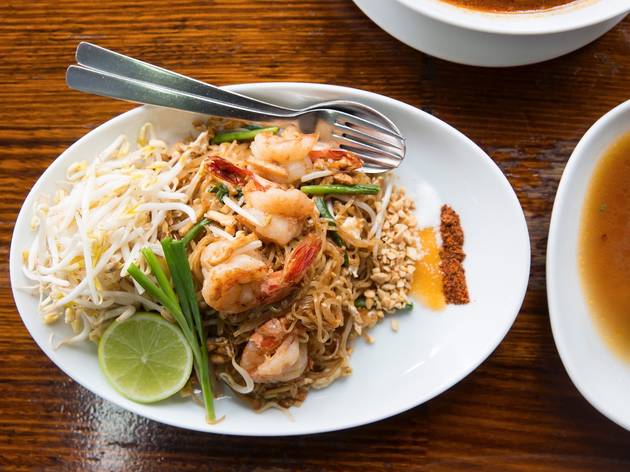 5/10
Photograph: Anna Kucera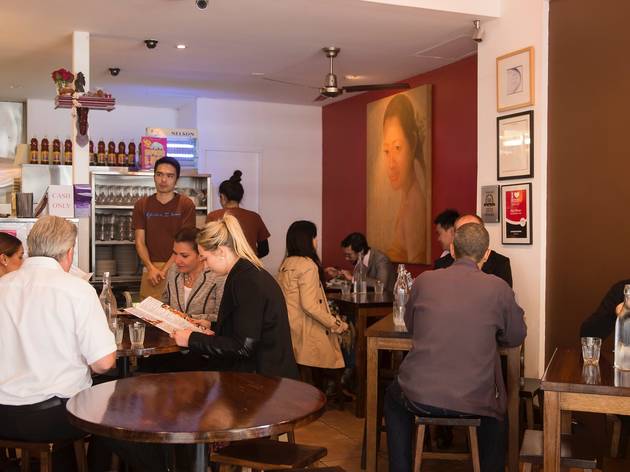 6/10
Photograph: Anna Kucera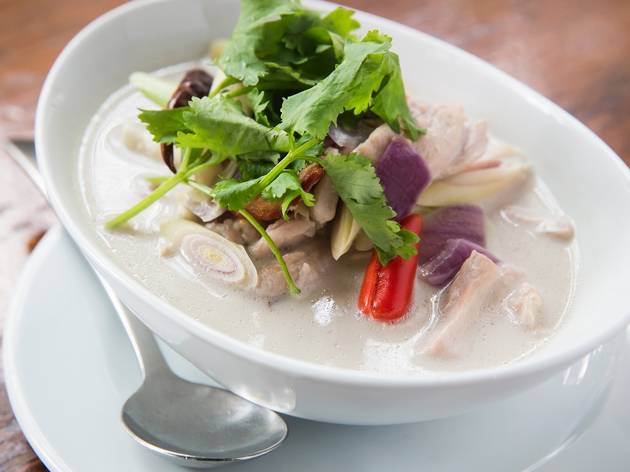 7/10
Photograph: Anna Kucera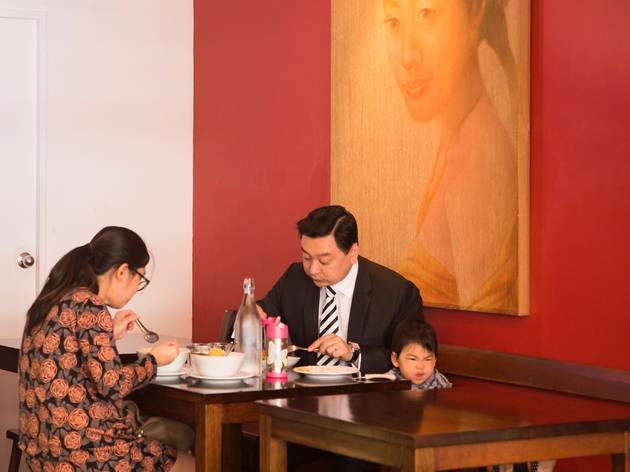 8/10
Photograph: Anna Kucera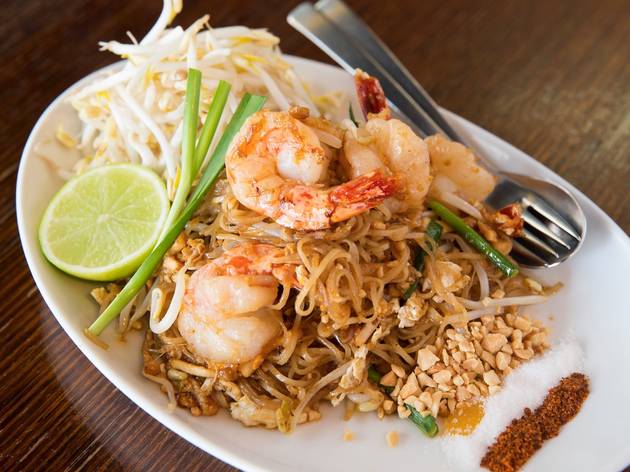 9/10
Photograph: Anna Kucera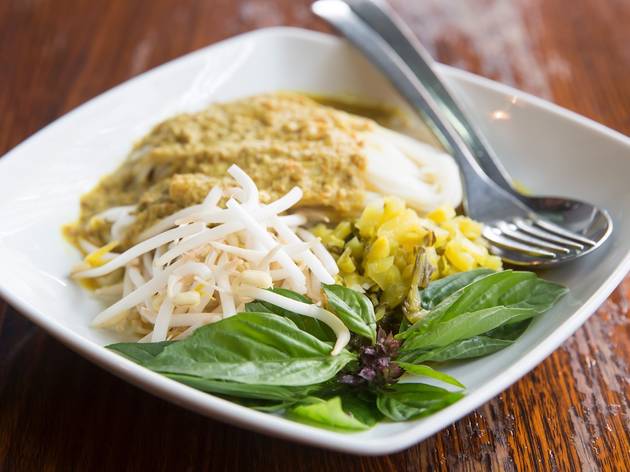 10/10
Photograph: Anna Kucera
Sometimes, it pays to go back to basics
So often, restaurants are all fur coat and no knickers. The interior is all about the bling – there's a feature copper wall with brass detailing, a Carrara marble bar top that probably cost its weight in, well, Carrara marble and so many Edison bulbs hanging from the ceiling you fret about the electricity bill.

Then the food comes, and it's just… blah. Why wear the fancy coat when you're sacrificing the basics?

Not so at the Surry Hills outpost of Spice I Am. The interior is nothing special; it's the sort of place you could walk past a million times and presume is another average inner-city Thai joint. But there are people in there and more on the footpath. Lots of them. That's your cue. Because the food here is anything but blah.

Take the pad thai with prawns. It's not too sweet, yet the noodles still manage to take on the caramelised characteristics of their sauce. The prawns are fresh and full of flavour, everything lightened up with a good squeeze of lime. The nam khao tod achieves a similar balance. A crisp rice salad heady with the scent and taste of kaffir lime, it's tossed with crumbled Thai pork sausage, a good dose of chilli and ground peanuts. Break off leaves from the iceberg wedge served on the side and scoop it up like a Thai-style san choy bau.

The tom kha gai (chicken and coconut soup) is reminiscent of those we've had in Thailand – faintly sweet, and deeply flavoured with lemongrass, kaffir lime leaves and lemon juice. A signature dish of ka nom jeen nam ya (fermented rice vermicelli with fish curry sauce) has an intense taste that, for unaccustomed Western palates, could be misconstrued as rancid. Skip it if you're not a fan of ferment.

Most dishes sit on the other end of the scale – sweeter and less pungent. Take the pla ma khaam (deep fried whole snapper with tamarind sauce), which we expect to be sour, given that tamarind is mouth-puckeringly so. It's sugary sweet instead, covered in a layer of caramelised onions. The fish is cooked well and served whole (tail and all), lending some drama to the table setting when it arrives. The beef in the mussaman curry is tender and the sauce thick and zingy, though as with the snapper, its sweetness could afford to be dialled back.

Spice I Am is not trying to be the swishest Thai in town. It's just serving solid, tasty food that is authentic to a point, yet still caters to a Western audience. And you do still feel a bit like you're in Bangkok – the pace is fast, the street outside is noisy and the waitress on the day we go in doesn't speak much English, writing down everything in Thai. No fur coats here, but the knickers are firmly in place.
---
Venue name:
Spice I Am
Contact:
Address:
Shop 1, 90 Wentworth Ave
Surry Hills
2010

Opening hours:
Tue-Sun 11.30am-3.30pm; 5.30-10pm