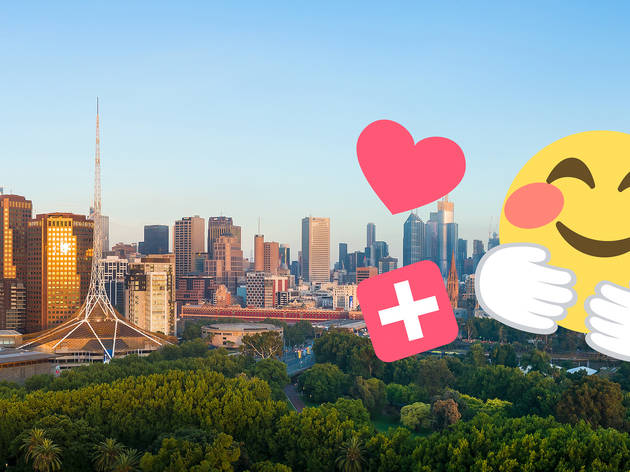 How to help our mates across the border during the Melbourne lockdown
We've put together a list of where to donate and ways to help the wider community in Melbourne and Victoria right now
Here in Sydney, we're very fortunate. Public life has almost returned to normal as the government ordered lockdown measures that closed much of the city back in March continue to lift. However, across the border, Melbourne is facing a serious case of déjà vu. From Thursday, July 9, Victorians living within metropolitan Melbourne, plus those living in Mitchell Shire, are returning to lockdown conditions for at least six weeks.
If you want to know more, our Victorian counterparts have covered what you can and cannot do in Melbourne right now.
Sure, at Time Out Sydney headquarters, we don't shy away from a bit of playful rivalry with the southeastern capital. But today our thoughts are with our colleagues and mates over in Melbs, as they wear their all-black outfits and sip on their lattes (which they will insist are better than any coffee you'll get in Sydney, by virtue of being delivered from some dinky Fitzroy laneway or whatever).
A lot of people are wondering how they can help right now – help those at home without friends or family, or help those valiant health workers and frontline professionals who are risking everything to keep Victorians (and all Australians) safe.
We've collated some useful info on the ways Sydneysiders can show solidarity and support for Melbourne residents who are doing it tough right now. This is by no means an exhaustive list of ways to help, but it's a start.

If you know of other ways to help out those in need, please email Time Out Sydney editor Maxim Boon: maxim.boon@timeout.com
Six ways to help Melbourne
Best selling Time Out Offers