MakerSpace &Company End of Year Showcase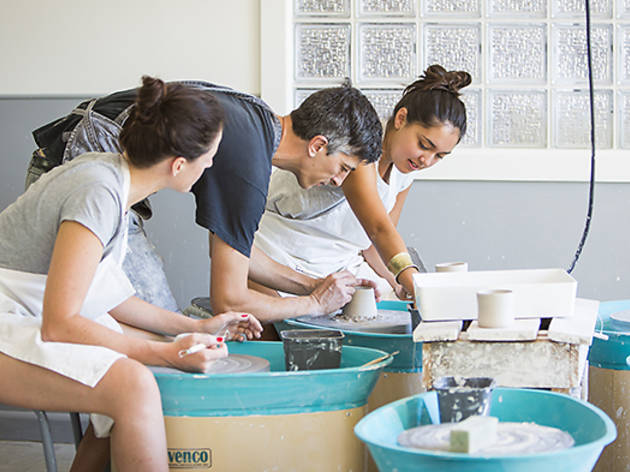 Explore the workshop space, watch demonstrations and join the street party to celebrate one year of MakerSpace &Company
It's been one year since the Marrickville hub of making and creating opened up, and they're celebrating the past 12 months by throwing a party.
Whether you've been to MakerSpace &Company for a workshop, are a dedicated member, or never heard of it, you're invited along to the Saturday showcase to see the space for yourself, particiapte in demonstrations and to raise a beer to their grassroots business model.
From 4pm, you can watch the ceramicists at their pottery wheels, see the woodworkers at their benches and see metal workers at their lathes. Take a walk through the main workshop area and head upstairs to explore the studios usually used for photography, floristy and design.
There will be an exhibition of items made by members and former students, and MakerSpace members and technical staff will be happy to chat about their classes and the memberships available at the centre.
From 7pm, they'll be a street party with food trucks, booze by Batch Brewery, games for kids and a marketplace.