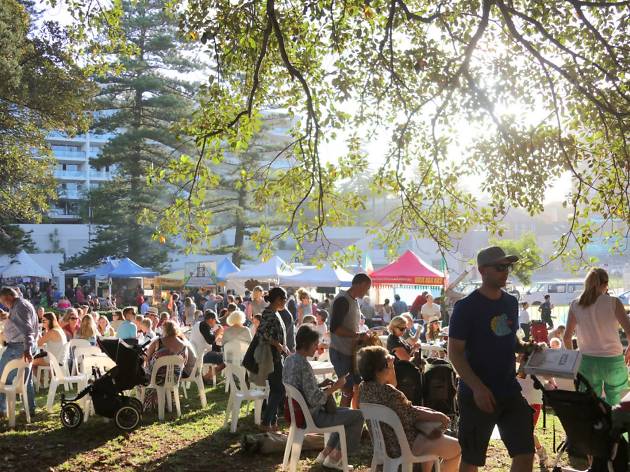 Eat dinner in the park every Friday night this summer
Every Friday night in Manly there's an international food market at Gilbert Park with live music from 5pm and a lingering summer nights vibe.
Each week there's a different soul, funk or disco bands like the Dirty Martinis and Daddy Longlegs and Swamp Donkeys. Plus, there are food stalls with dishes from South America, Turkey, China and the Middle East, including trucks and stalls from the likes of Cantina Movil, Berlin Bangers and Yupin's Thai.
Plastic chairs are provided but feel free to bring a picnic rug, some friends and a bottle of (non alcoholic) pop and make a night of it. The World Food Markets is an alcohol and smoke free event.