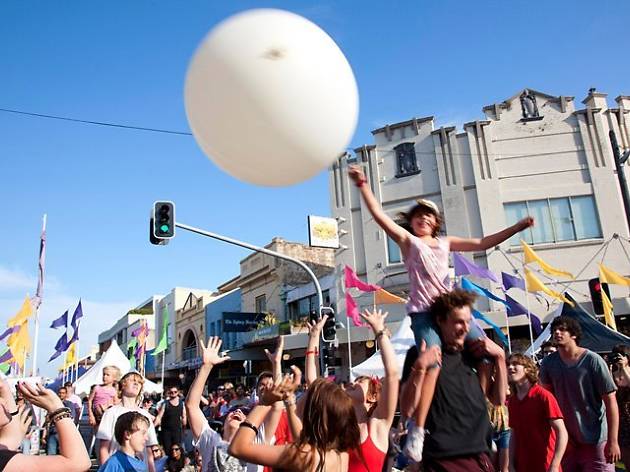 Get to know your neighbours at a free street party in Marrickville
Spend a day celebrating all the things you love about Sydney's Inner West: music, food, local creatives, makers and diverse cultures. The Marrickville Festival is a free day of entertainment across the suburb that regularly enthralls a crowd of 60,000 shoppers, dancers and diners.
This year, there's more 120 market stalls to hop between, perusing locally crafted gifts and homewares, as well as some of Sydney's finest gourmet fridge fodder. If you run out of cash, set up your farmers' market bounty at one of the three festival stages.
The main entertainment hub will showcase music from jazz-funk to electo and classic local rock, with acts including Funk Engine, Didgimatix and King Tide. The other stages feature up-and-coming musical youngsters and groups sharing performances with international roots.
The menu for the day will be similarly diverse, with stalls serving dishes with influences from Vietnam and Nepal to Spain and Greece. And if all the snacks and dance sessions don't tire out restless tikes, there's also a kids play area featuring music, dance, storytelling and martial arts.