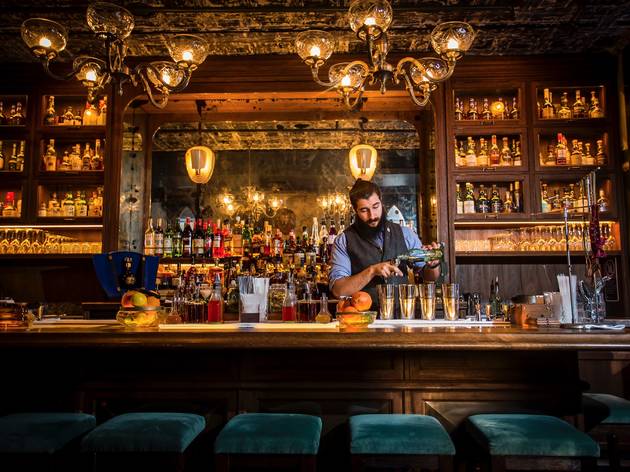 Merivale is cutting your evening bar tab by 49 per cent in June
With drinks almost half price in 39 venues, this is your chance to sample top-shelf beverages that are otherwise out of reach
We love a good happy hour here in Sydney. Hell, most evenings the glorious post-work 60-minute drinks special will often last for more like two or three hours. But for the month of June, hospo giant Merivale is cranking it up a notch. For the second year running, they're offering a 49 per cent discount on drinks from 5-7pm for the whole month, just to give you a fab start to every evening.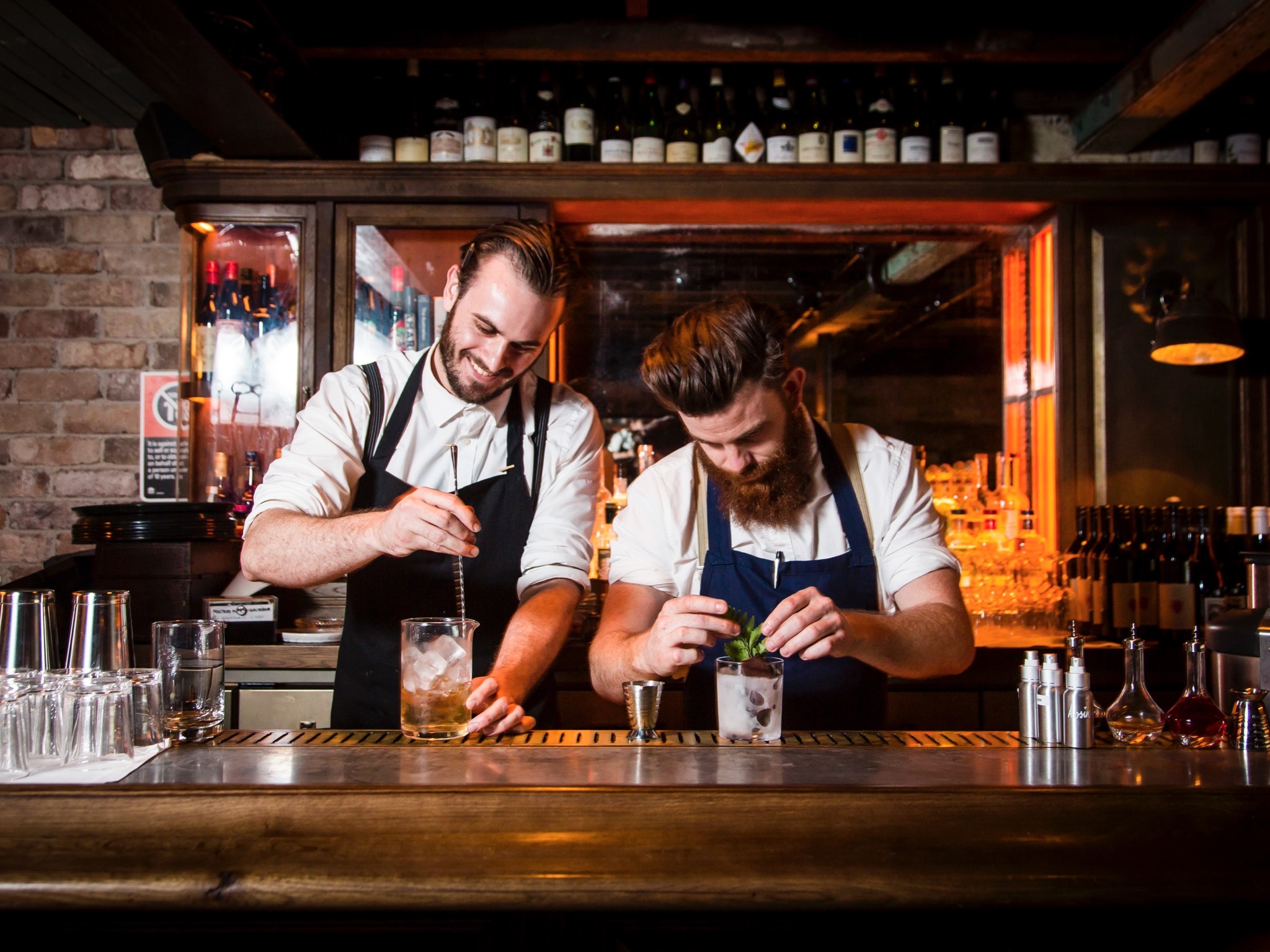 Photograph: Anna Kucera
And you won't be limited to ho-hum house wine or bulk standard beer. The special covers everything on the drinks list up to $200, so you can splash out without getting all your cash out. The best part? Merivale's venues stretch from the CBD to the Inner West, the shores of the Northern Beaches and by the sand in the Eastern Suburbs, so you can make your way through the fancy end of menus at 39 very cool bars and pubs across town.
But if you've got a particular booze experience you'd like to knock over during this month of cheap hacks, you'll need to study up. If you're all about complex cocktails with a per-page description and ingredient list, head to Charlie Parker's in Paddington. This subterranean joint will fix you a fantastical drink filled with seasonal produce and mixed with chef-like dedication. Try the Strawberry, which is a surprising blend of soy sauce, evaporated coffee, bitter orange and tonic water.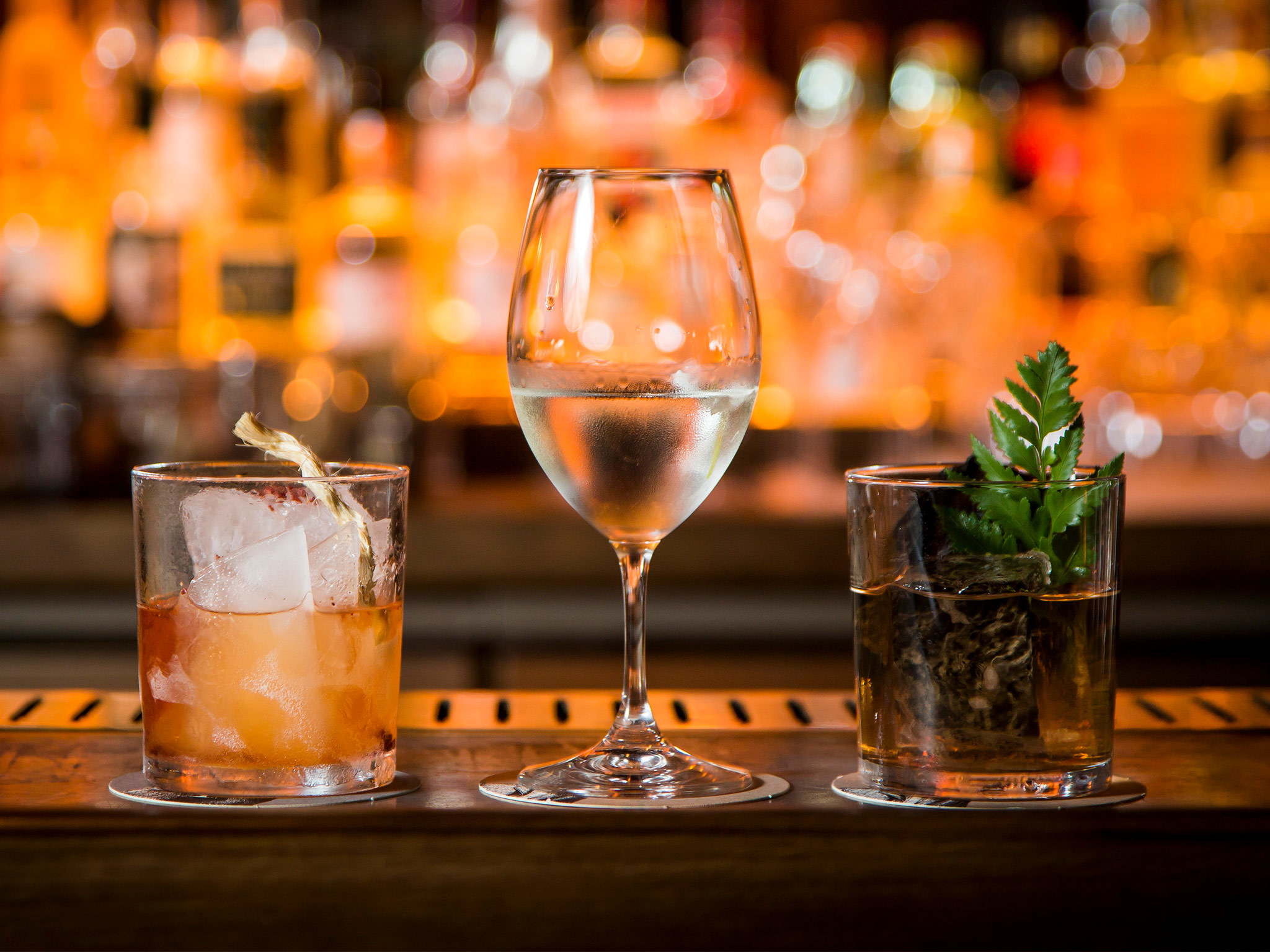 Photograph: Anna Kucera
Whisky hounds should make a beeline for J&M. You can while away the evening sipping smooth, top-shelf single malt pours for so very close to half price in this very classy bar above the Angel Hotel. If wine is more your speed, you'll want to chat to the experts at the bar at Felix in the city or Bert's Bar and Brasserie in Newport. These guys really know their way around a layered cabernet blend or a fresh, perfectly tart riesling. And now is the opportune time to finally order that insane $197 large glass of 2015 Burgundy chardonnay. And if you like what you taste at Bert's, sign up to win their high-flying seaplane and dining experience – yep, your ride to the Northern Beaches will be through the sky – or one of 49 $100 vouchers to use at any Merivale venue.
Do you just want to get the party going on Friday arvo? Save your dollars for later in the night and smash a few Champagnes at Ivy Pool Club while the bubbles are going cheap.
But wherever your evening takes you, make the most of the Merivale special this June.
Best selling Time Out Offers