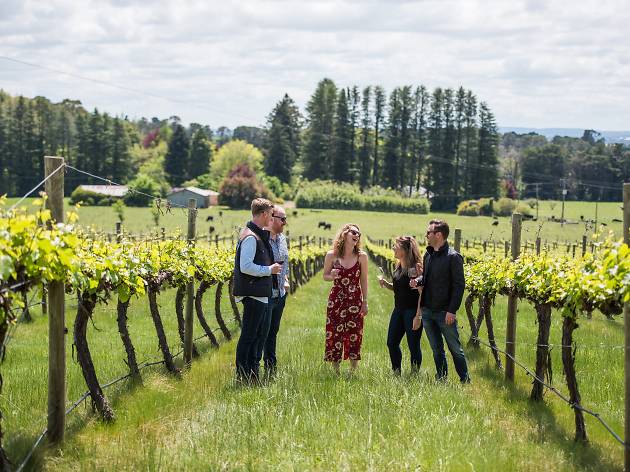 Kick back with a glass in hand and enjoy the produce of Orange
Out over the other side of the Blue Mountains lies the western plains of New South Wales including Orange, a region famous for their cold climate produce like truffles, nuts, berries and, of course, wine.
The Orange Wine Festival program boasts over 90 events. That's a lot to choose from, so we suggest you make sure to hit the festival's opening night showcase of all things vino. It's here you'll find a smorgasbord of wines entered for judging in the Orange Wine Show, including trophy and medal winners. This wine tasting event encourages the public to try Orange's cool-climate wine, attend masterclasses and kick back with some live entertainment.
Another flagship event is Wine in the Vines, a roving lunch and winery tour where you can hear the barrel to bottle story straight from the vignerons themselves. Be sure to hit up the wine and food night market on as well. Over 50 wine and food stalls will descend on Robertson Park under the night's sky, showcasing the very best of the region.
And if you really want to make a minibreak out of it, there's the Vino Express, which is a three day program that includes travel to and from Orange by train and a curated itinerary to get the most out of the festivities.