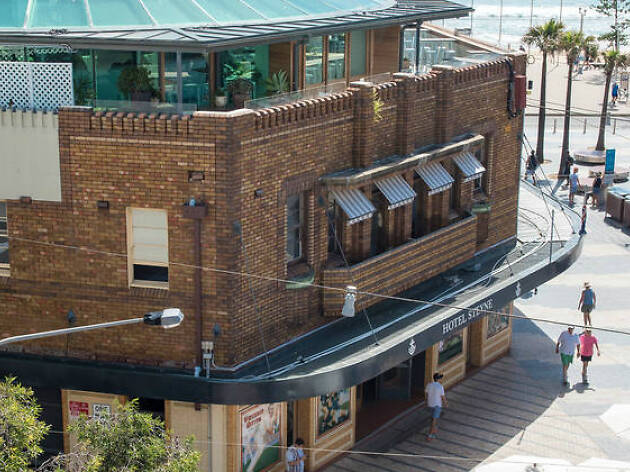 [Sponsored] Two Sydney bars are teaming up with Red Stripe to bring you free Red Stripe beers this summer
There's only one thing better than a tall, frosty beer in summer: a tall, frosty, free beer. This summer, Red Stripe is teaming up with Time Out to shout you Red Stripe beer in two Sydney bars.
Red Stripe is a smooth, full bodied beer from the sandy beaches of Jamaica where it was first brewed over 90 years ago. Named after the red stripe that used to run down Jamaican police uniforms, Red Stripe is an unpretentious drop that goes down nice'n'easy on a hot summer's day.
On Sunday January 20, Surry Hills Caribbean-themed bar Rosie Campbell's will be the appropriate setting for an afternoon of free Red Stripe beers and canapés, 4-5pm.
Over at Manly, the historic Hotel Steyne will be doing likewise 5-6pm on Thursday, January 24. Head out onto the hotel's new rooftop bar, Henry's Rooftop, to soak up the last few rays of evening sunlight while looking out over the ocean and enjoying free beers and finger food.
Both of these Red Stripe events are completely free – free entry, free beer, free food. Let Red Stripe shout you a beer this summer.