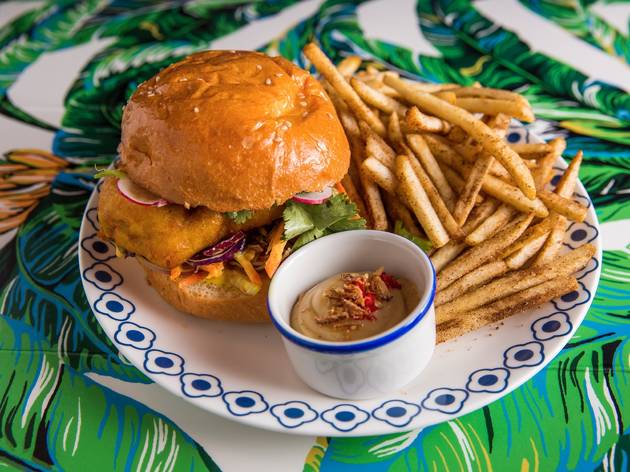 1/12
Photograph: Anna Kucera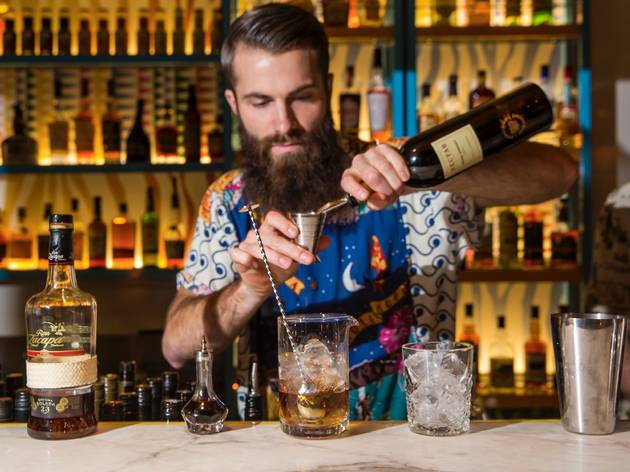 2/12
Photograph: Anna Kucera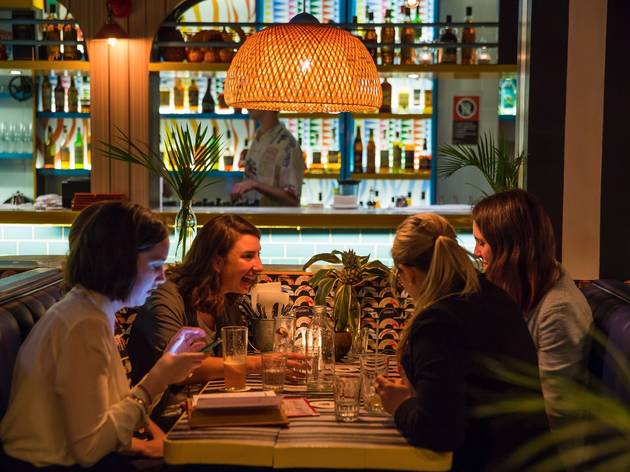 3/12
Photograph: Anna Kucera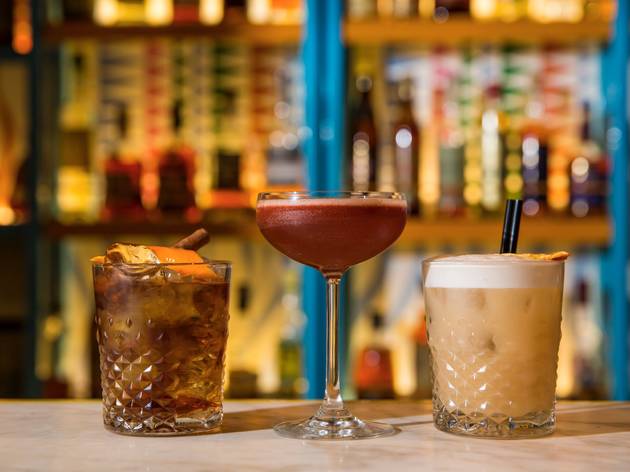 4/12
Photograph: Anna Kucera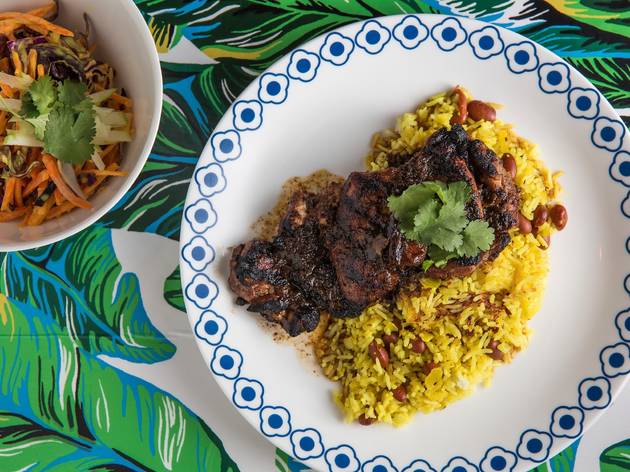 5/12
Photograph: Anna Kucera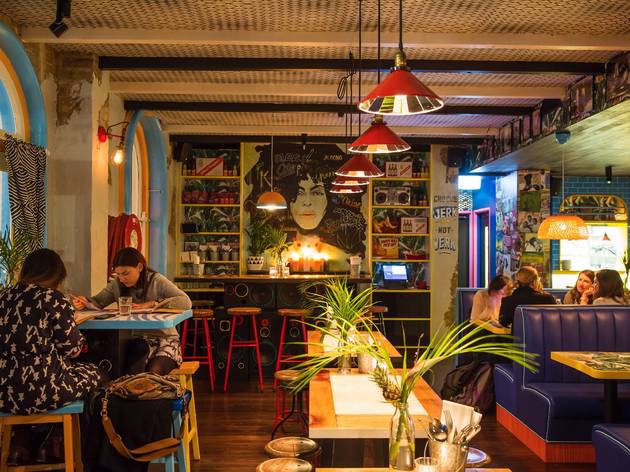 6/12
Photograph: Anna Kucera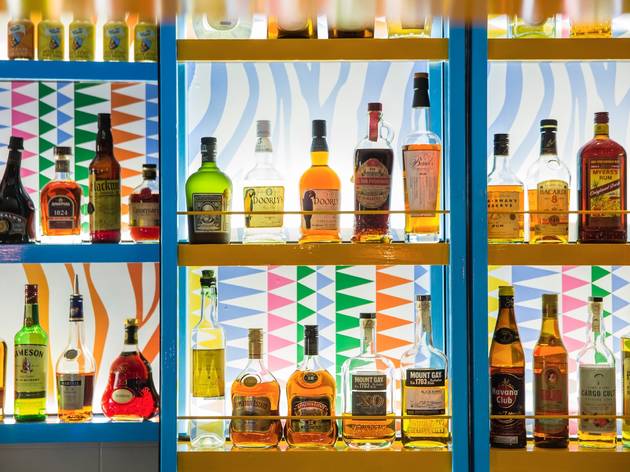 7/12
Photograph: Anna Kucera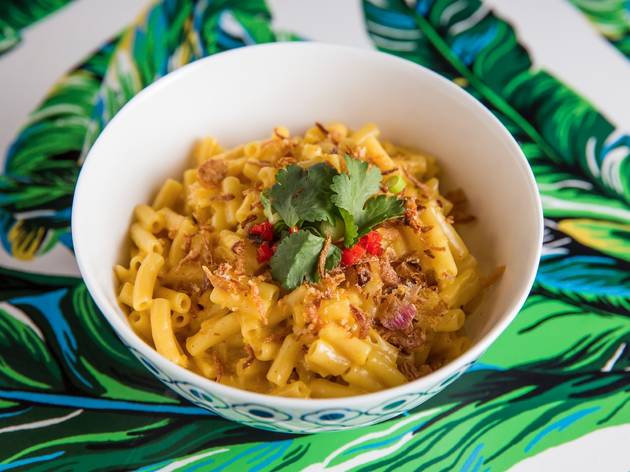 8/12
Photograph: Anna Kucera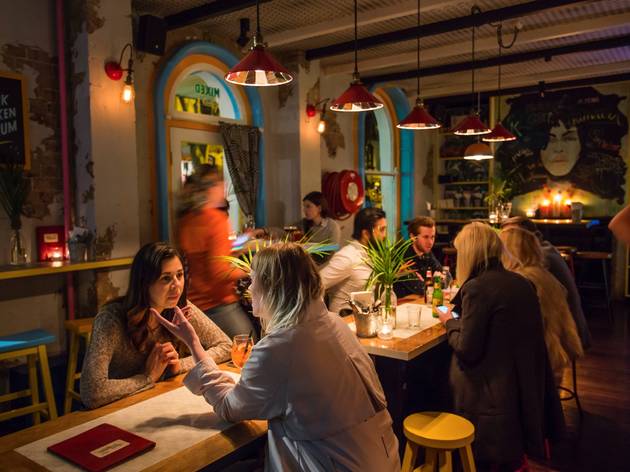 9/12
Photograph: Anna Kucera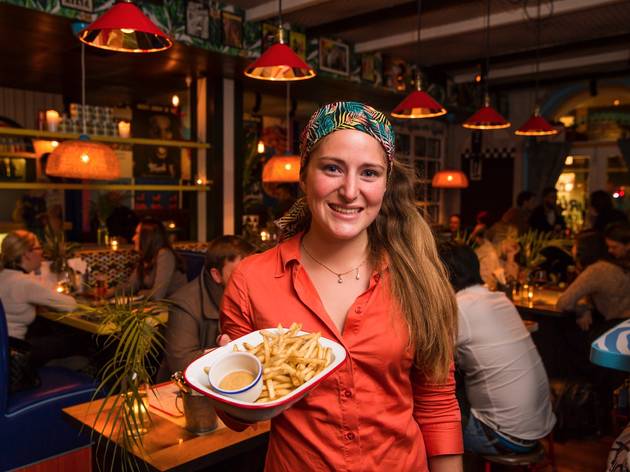 10/12
Photograph: Anna Kucera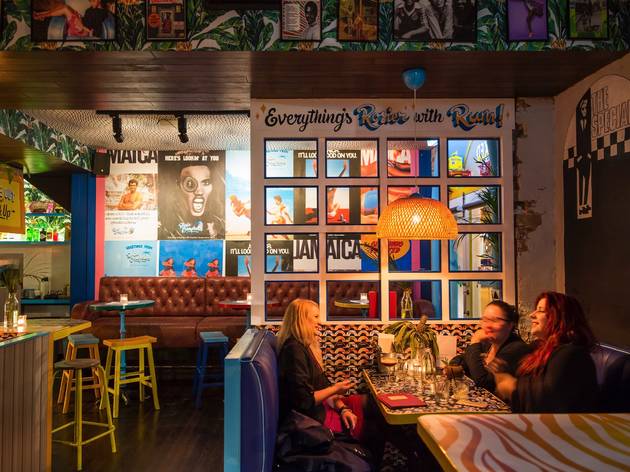 11/12
Photograph: Anna Kucera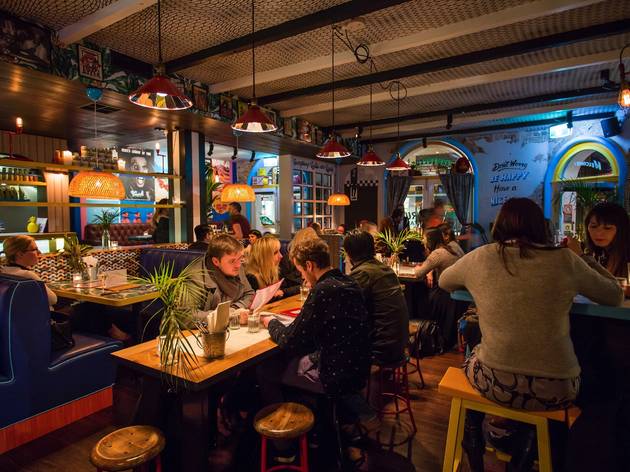 12/12
Photograph: Anna Kucera
Time Out says
Finally, a Caribbean-themed bar that gets the holiday vibes pitch perfect
Dreaming of rum cocktails and jerk chicken but can't quite muster the scratch for a Jamaican getaway? The latest bar and restaurant to call Crown Street home is bringing island vibes to Surry Hills to save you a trip.
Rosie Campbell's is the second venture from the team behind Sydney's favourite hidden hot dog bunker, the Soda Factory, and this time around they are heading south of America's East Coast for inspiration. You'll find this little slice of paradise on the Crown Street corner that once housed the elegant Bentley Bar and Restaurant, followed by the short-lived Chow Bar and Eating House. But the new regime is all about primary-coloured fun and plenty of rum.
We defy you to resist the amber glow of the backlit bottles that line the bar. Don't be the guy that orders vodka. Yes, your cocktail will cost the same as your meal, but that's Sydney life for you, and the heady vanilla and cinnamon in the house Old Fashioned built with rum, fruity sherry, molasses and bitters is just the thing to soothe the financial burn. Don't stop there. A Trenchtown Rock reins in all the sweetness of applejack with bitters, lemon, cinnamon and nutty almond flavours. Balance is clearly a watchword behind the bar and it really shows in the Kingston Sour. Mezcal and caraway seeds parry the rum with toasty flavours before puckering up for a lemon hit. Or you can sit on a round of Jamaica's local Redstripe lager that is a maltier brew than your pub standard.
They've kept the food simple and given the extra care to the drinks list, and it's a plan that is paying off. You know what goes great with a stiff drink? A juicy chicken thigh with a spicy, fragrant jerk crust, some coconut rice and beans and a side of a crisp carrot, red cabbage and green apple coleslaw. A bowl of creamy mac and cheese with a cheddar bite to the sauce is a damn good shout too. And everybody knows Sydney loves a burger. Forget beef and cheese though, the super crunchy soft shelled crab number here is a sandwich sea change that's well overdue.
We are totally on board with the holiday vibes of this tropical haunt. Banana leaf and zebra stripe tables, Studio One wall paper, woven lampshades and colourful wooden stools are all a bit of fun. But we're not so sure about co-opting the image of a Jamaican mama on the logo and the use of Caribbean English cadence on the menus. It's a theme inspired by a holiday, but it might be stepping a little close to cultual appropriation. We're undecided. Check it out and decide for yourself.
Crown Street has lost some of its sparkle of late, with Billy Kwong heading for Potts Point and lock-out laws bringing everyone low, but Rosie Campbell's may just be the shot of tropical sunshine needed to perk it right back up again.
---
Details
Best selling Time Out Offers