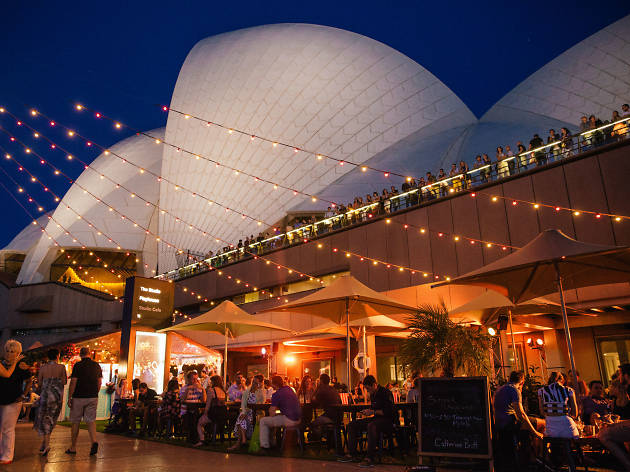 The much-loved Summer Playground brings a vintage Coney Island vibe to the Western Broadwalk
For the month of January, the Western Broadwalk of the Sydney Opera House will be turned into a vintage carnival-themed pop-up bar and restaurant where you can chill out before and after shows.
Summer Playground will kick off every day from 10am with carnival games for kids, and it'll run late into the evening for outdoor dining with a killer view. There'll be musicians and other performers, as well as themed food from the bar.
Inside the House, see the smash-hit cabaret Club Swizzle, the French hipster circus Barbu, chaotic kids cabaret The Funatorium: Mad Hatter's Tea Party and the world-premiere of Circus 1903. Family shows include George's Marvellous Medicine, Emily Brown and the Thing and the brand new Deadly 60 show.