Sydney summer culture guide
From December through to March, this is your hit list of Sydney's key cultural events and experiences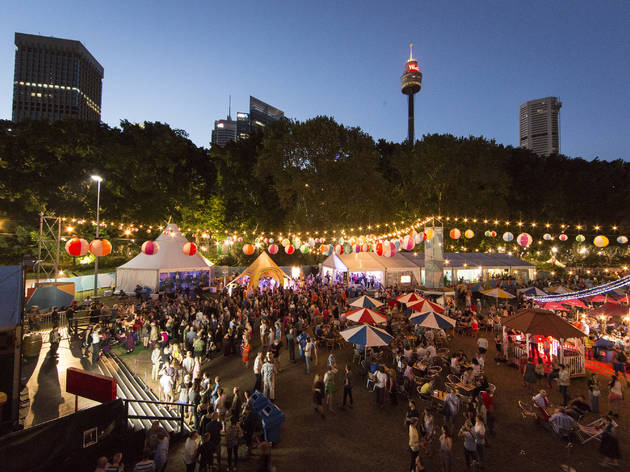 Sydney's summer culture scene is all about late-night, alfresco and festival vibes. Here is our guide to the quintessential Sydney summer culture experiences – from cabaret and blockbuster exhibitions to Sydney Festival and starlight cinema.
If you want to dig deeper into what's on stage and in the gallery, check out our January theatre hitlist, our Sydney Festival highlights, and the best exhibitions in Sydney.
2. Let your hair down with late-night cabaret
4. See something under the stars
Carmen on Sydney Harbour
In our 5-star review of Gale Edwards' 2013 production of Carmen for the Handa Opera on Sydney Harbour series, we described it as "the perfect potion – the glitzy visuals and hyperactive energy of a Broadway musical mixed with world-class opera." It's no wonder it's returning to its harbourside perch at Mrs Macquarie's Point for Autumn 2017. A new cast will take to Brian Thomson's striking stage, including international leads Josè Maria Lo Monaco (as Carmen), Andeka Gorrotxategi (Don José) and Marko Mimica (Escamillo). Read our 5-star review of the 2013 production – then read our guide to doing HOSH like a boss. And get excited. See what else is in the Opera Australia 2017 season.
Buy tickets
Make it more than a summer fling