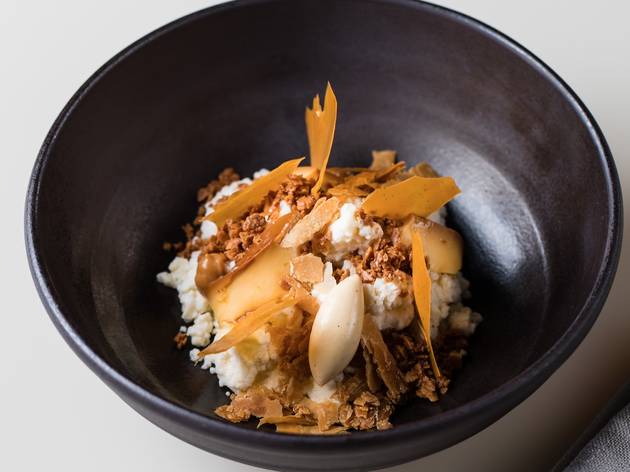 1/11
Photograph: Supplied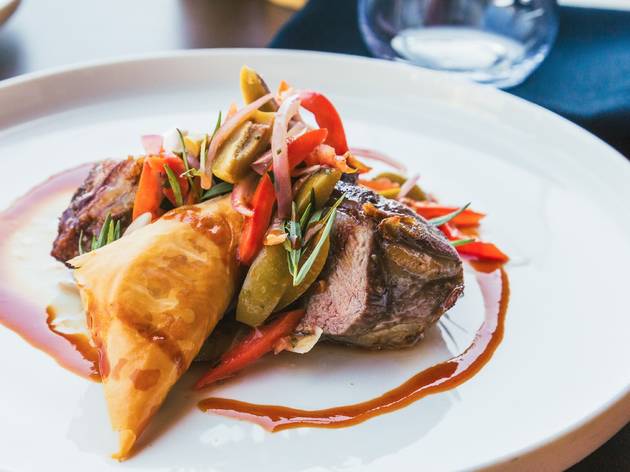 2/11
Photograph: Supplied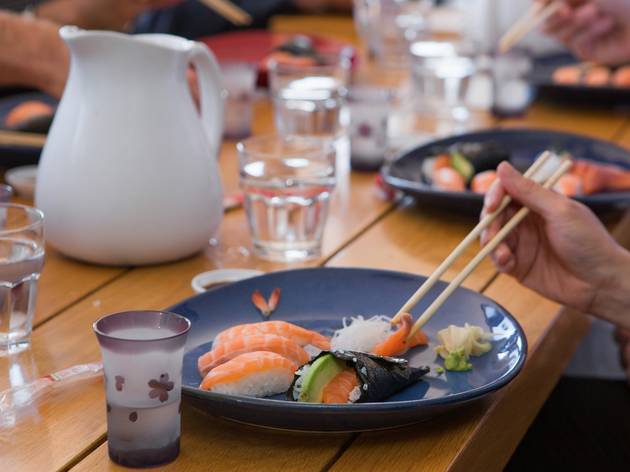 3/11
Photograph: Supplied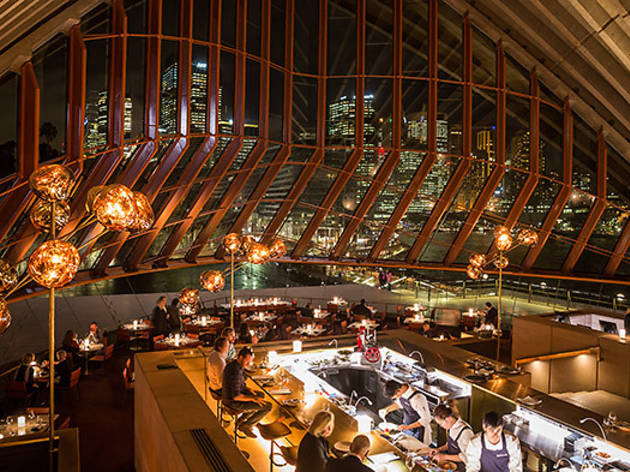 4/11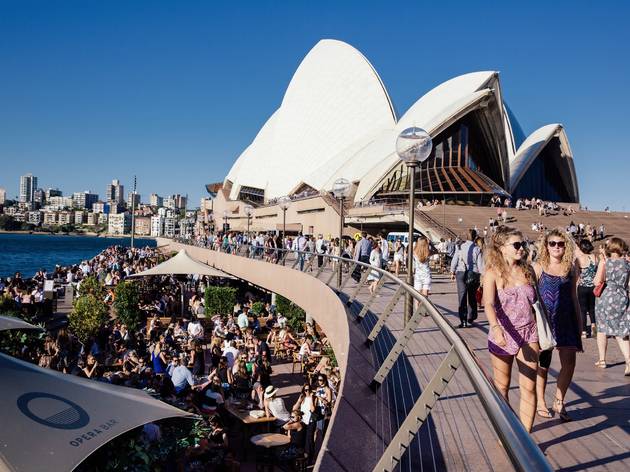 5/11
Photograph: Daniel Boud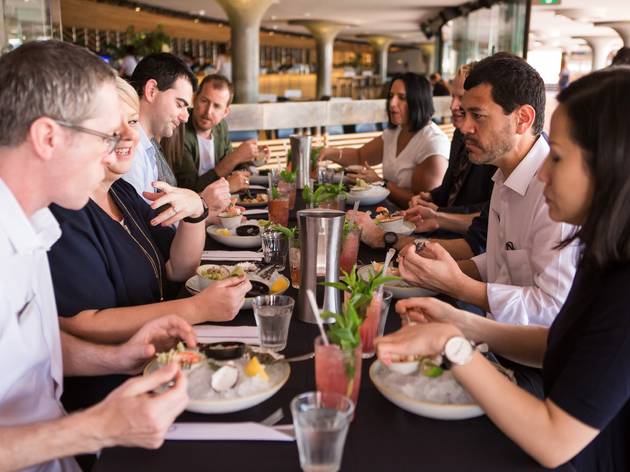 6/11
Photograph: One Day Somewhere Photography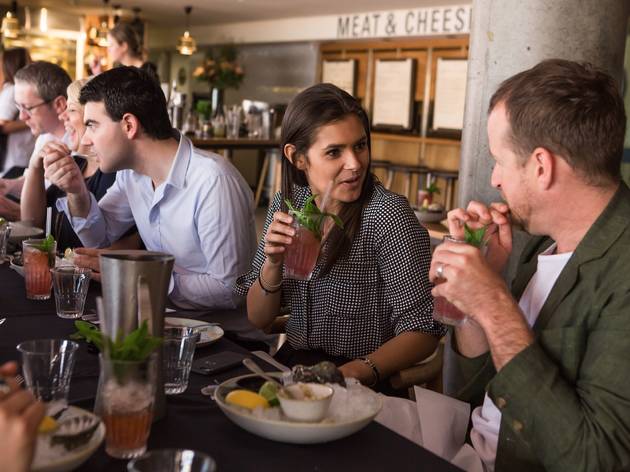 7/11
Photograph: One Day Somewhere Photography
8/11
Photograph: One Day Somewhere Photography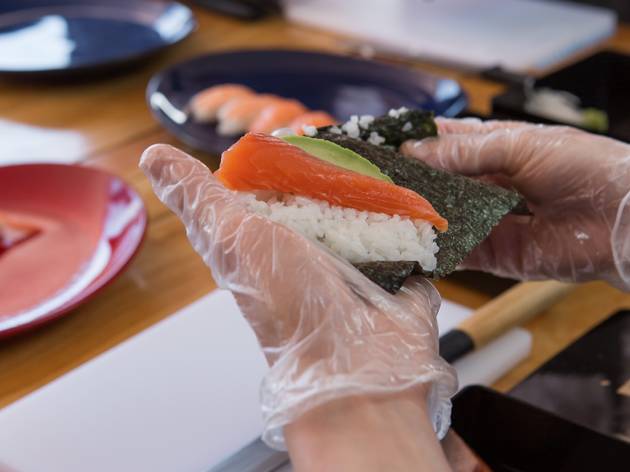 9/11
Photograph: One Day Somewhere Photography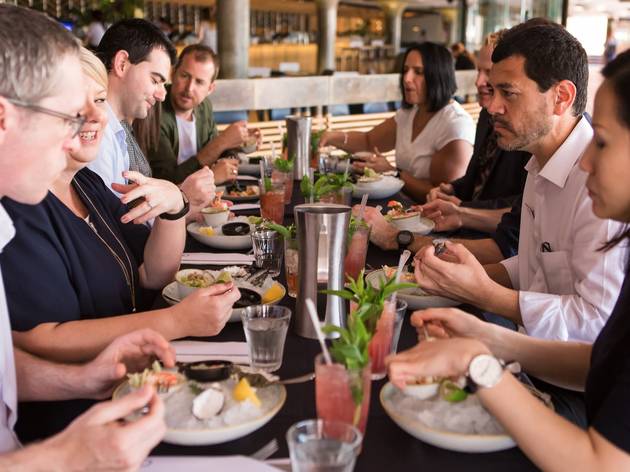 10/11
Photograph: Supplied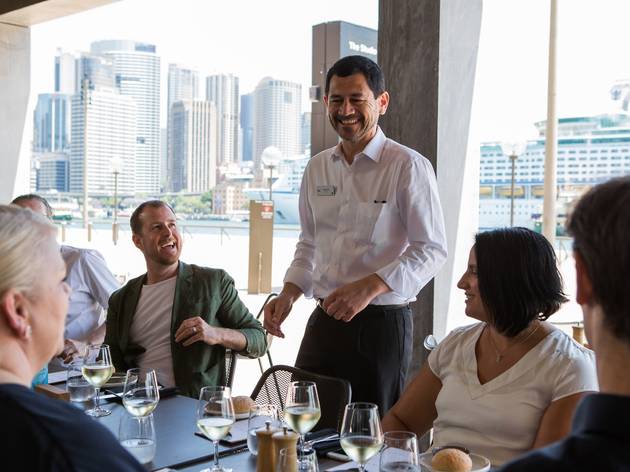 11/11
Photograph: One Day Somewhere Photography
Take a gastronomic tour of Sydney's most famous cultural landmark
Did you know that over 1000 people tour the Opera House every single day? Actually it's 363 days a year – even an icon gets Christmas and Good Friday off. You can wander through the theatres and auditoriums, guided in English, Mandarin, French, German, Spanish, Korean and Japanese, and for locals who are familiar with the lay out of our world famous concert house, there are also back stage tours available.
But Sydney is a city guided by its stomach, and now you can also tour the Opera House by taste with a new monthly tour for the gastronomically inclined.
At 10.45am on a Sunday we meet our small group (there's only ten per tour) at the stage door under the steps. From here it's an easy stroll down to Opera Bar where stations have been set up for a quick course in cocktail making. The Sydney Sling is the house favourite here and so guests get to pour locally distilled gin, simple syrup and pomegranate syrup into a Boston shaker with ice and freshly slapped mint. Starting your day with a gin cocktail is a bold move, and we like it. Once everyone has shaken and poured their drink your group will be seated for more local produce, including oysters, prawns and house-made charcuterie.
Your second stop is further along the concourse for a sushi making class at the Opera Kitchen with a little sake top up, but you'll need to save room for the hearty lamb lunch up at Portside restaurant – there's not many locations that can rival lunch under the sails looking out at the harbour.
By this point you've had cocktails, sake and wine, so it's back to cocktails again, this time in the famous Bennelong bar where you'll get Peter Gilmore's crème caramel vs mille-feuille dessert.
If someone only has a short stay in our harbour city, this is an excellent way to knock a whole lot of things off the list in one fell swoop. There's a little bit of building history mixed in with a long boozy lunch that champions local Australian produce. Add a world famous architectural wonder and show stopping views and you've covered off a lot of your to-do list in the tastiest way possible.