The best free things to do at Sydney Festival
Enjoy the best of the festival without spending a cent
One of the coolest things about Sydney Festival is that heaps of events are free. In fact, having free events during SydFest is part of the unwritten deal – the spit and handshake – between a city and its major summer festival that draws thousands of people to hotspots like Hyde Park, Parramatta Park and the Domain every year. If you're short on cash but want to make sure you get your culture fix, take a look at the many free and cheap ways to make the most of this year's festival.
Find more free events around town
Your ultimate hit list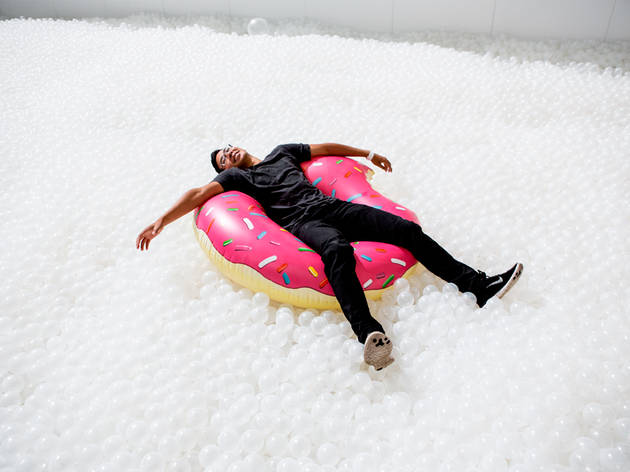 January is our favourite month of the year thanks to Sydney Festival. The three-week celebration of summer in the city includes 150 events across theatre, dance, circus, music and arts. This year is festival director Wesley Enoch's first program and he's brought with him a renewed focus on new Australian work, a deepening of our connections to country and languages, and lots of accessible public art. In fact, there are 73 free events on the program. Enoch is stretching the reach from the CBD to Parramatta, where there'll be circus shows rotating in the big top at Prince Alfred Square. Plus, there are 16 world premiere performances and 14 Australian exclusives.
Read more