The best of Neutral Bay
Discover the best that this lower north shore hub has to offer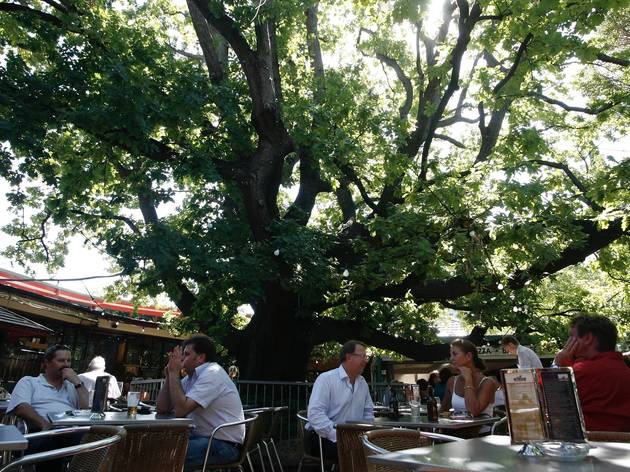 The main artery of Military Road delivers fresh blood to the bars, cafés, restaurants and shops of Neutral Bay. Head to this lower north shore enclave for outstanding coffee or teppanyaki, cocktails and hair styling, meats and gifts. At the end of a day's exploring, sink a few craft beers in the shade of a mighty oak tree.
Situated right before the Neutral Bay junction, Brother Fox is in the perfect location for a quick and healthy breakfast or lunch on the go.
Read more
The restaurant is broken into two parts – a soba noodle house and ju ge mu, which specialises in okonomiyaki and teppanyaki. The menu's huge and if you're not confident with Japanese food, the wait staff is there to help.
Read more
Winding along the back streets of Neutral Bay is a string of small bars including Firefly Neutral Bay – it was one of the first to open in the area, and it still manages to fill out tables every night.
Book now
Read more
Bangkok Betty is notable for two reasons: excellent modern Thai food, and puns. 'You Quack Me Up', 'Once a-Prawn a Time', 'Betty's Lamb-orghini' and 'New Squid on the Block' are some of the menu highlights at this fun and fresh Thai restaurant.
Read more
Treat yourself to a celebrity styling experience at Anthony Talbot. The salon team provides complete hair and make-up services from their three-storey premises and cater to men, women and children.
Read more
At Maisy's, brekky is 24/7 (go for the mega breakfast with eggs, bacon, tomato, sausage, hash browns, mushroom, baked beans, tomato and toast) and though the space is small, it's always pumping.
Read more
Named after the original 'Bond girl' played by Ursula Andress (Dr No, 1962), Honey Rider brings a bit of Melbourne laneway chic to Neutral Bay.
Read more
While away the hours beneath the boughs of a mighty tree and cook you own steak, if you're so inclined. The lure of this shady beer garden has always been a key element of the Oaks' appeal.
Read more
At Merrigal you'll find clothes, jewellery, accessories, cards, bric-a-brac and children's toys.
Read more
Discover more of Neutral Bay