The Most Wuthering Heights Day Ever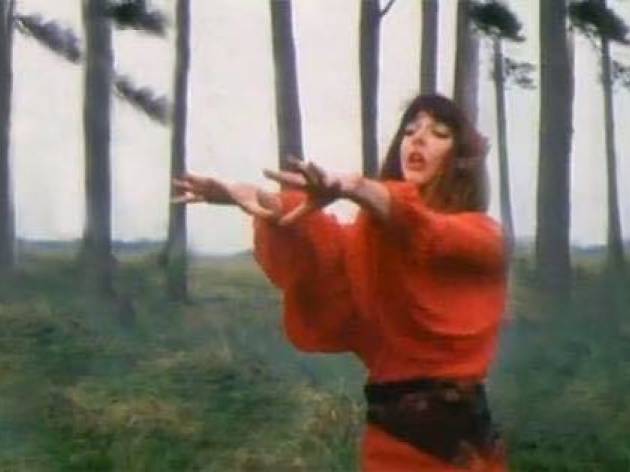 Break out your red dress and join hundreds of other Cathys for a Kate Bush extravaganza
In 2013, 300 Kate Bushes (or Cathys) gathered in the seaside British town of Brighton to re-enact that famous 1978 'Wuthering Heights' videoclip, red dresses and all. Then last year, diehard fans – women and men of all ages – took to Sydney Park to do the exact same thing. The response was overwhelming; hundreds were involved, all of them swishing and twirling their way through the park in unison.
Much to the delight of Sydney's Kate Bush fans, the Most Wuthering Heights Day Ever will return in July. The full schedule for the day can be found on the Facebook event page. This year's event marks the 40th anniversary of the release of the single, and you can study the choreography closely on YouTube. On the day there will be several rehearsals and roaming photographers to snap your new favourite profile pic. The event is free, but collectors will be taking donations for Babana Aboriginal mens group, an organisation that supports Indigenous men through domestic violence and suicide prevention programs.
Start shopping for red fabric and black belt; it gets cold on those wiley, windy moors.