The Most Wuthering Heights Day Ever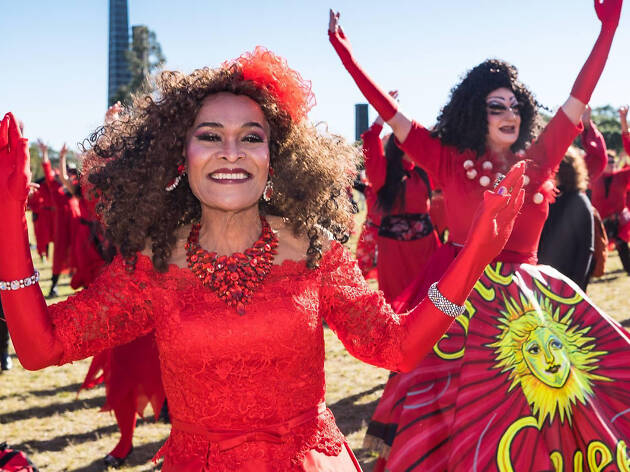 Time Out says
Break out your red dress and join hundreds of other Cathys for a Kate Bush extravaganza
In 2013, 300 Kate Bushes (or Cathys) gathered in the seaside British town of Brighton to re-enact that famous 1978 'Wuthering Heights' video clip, red dresses and all. Then in 2017, diehard fans – women and men of all ages – took to Sydney Park to do the exact same thing. The response was overwhelming; hundreds were involved, all of them swishing and twirling their way through the park in unison.
The gleefully swaying red-frocked gang returned last year, with a few surprise additions: a greyhound and a rabbit looking stunning in their own red get-ups. And now, much to the delight of Sydney's Kate Bush fans, the Most Wuthering Heights Day Ever will return in July, alongside more than 30 other green-rolling flash mobs around the world.
You can find the full schedule for the day on the Facebook event page, and as always, we recommend studying up on the fantastically fluid choreography via YouTube. On the day, there will be several rehearsals and roaming photographers to snap your new favourite profile pic among the flash mob. The event is free, but collectors will be taking donations to cover the cost of running and licensing this joyful community dance sesh.
Start shopping for red fabric and black belt – and remember, it gets cold on those wiley, windy moors.
Details
Best selling Time Out Offers