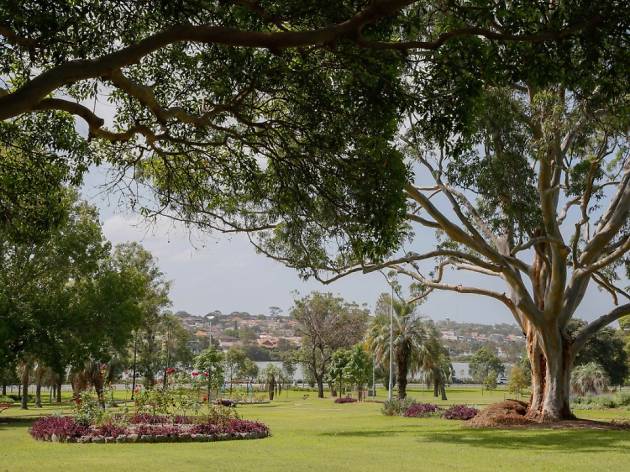 What's good in the neighbourhood: Haberfield
This 'garden suburb' is steeped in history, filled with heritage-listed buildings and bustling with Italian providores
The wide, leafy streets of Haberfield, lined by Victorian and Federation houses, are full of historic Inner West charm. Developed in the 1900s, the neighbourhood boasts a villagey atmosphere and a small but utterly distinctive strip of shops, restaurants and delicatessens. Italian cuisine is king here: small family businesses flogging small goods, pasta, coffee and cakes pack out Ramsey Street alongside eateries dishing up authentic international cuisines. Meanwhile, over in the suburb's north, the harbour laps at the concave shore of Dobroyd Point, where picturesque water and parkland views greet those who flock to complete the famous Bay Run to the Iron Cove Bridge.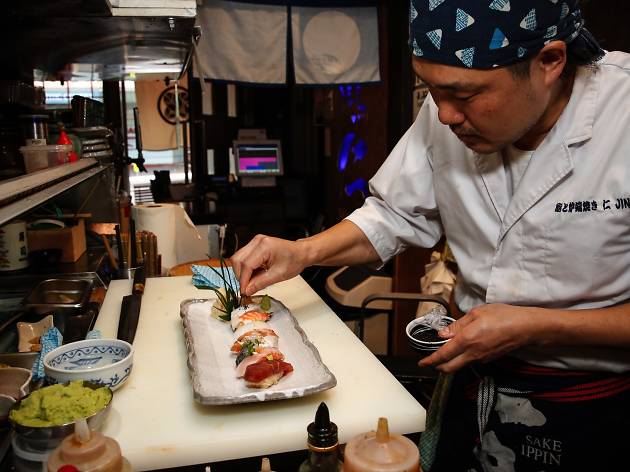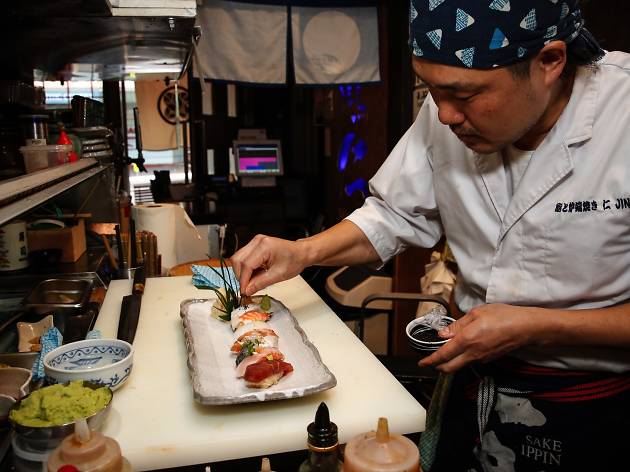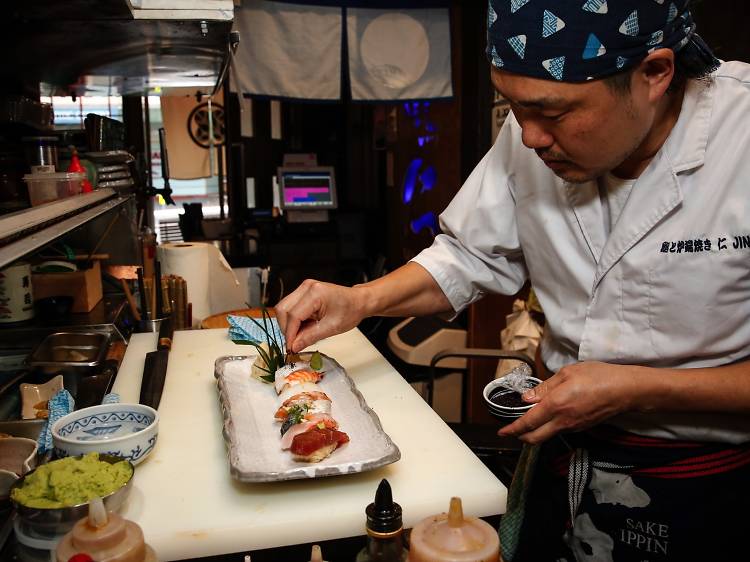 Yakitori Jin. Photograph: Katje Ford
Haberfield is well known for Italian food but Ramsay Street also contains a melting pot of restaurants serving authentic international dishes from around Europe and Asia. Yakitori Jin (101 Ramsay St) is a local gem with a rustic farmhouse atmosphere. Specialising in yakitori, a Japanese style of skewered rare chicken cuts seasoned in a sweet and salty soy-based sauce, this Osaka street-food style restaurant also serves up generous slices of freshest sashimi. For elegant French cuisine, you cannot pass up Bistro Cocotte (78 Ramsay St). Open for lunch and dinner, Cocotte offers both á la carte and degustation menus brimming with classic dishes like velvety duck liver parfait and steak tartare, along with delectable desserts like silky crème brûlée and peach tarte tatin. Inside Haberfield's heritage post office building, you'll find a contemporary Korean barbecue restaurant. At Ktown BBQ (60 Ramsay St) you can have fun cooking your own over the grill set into your table, or leave it in the hands of the skilled chefs.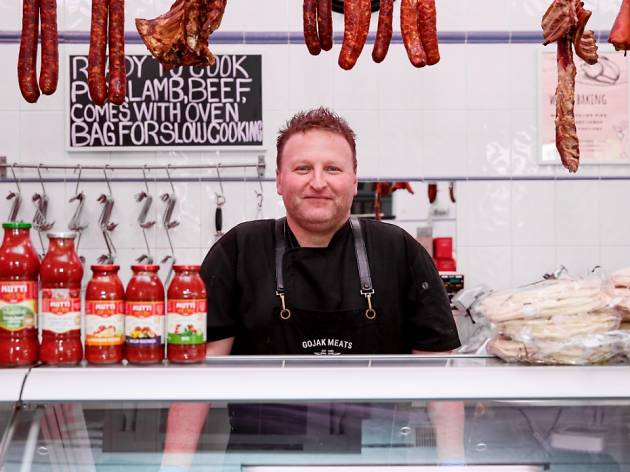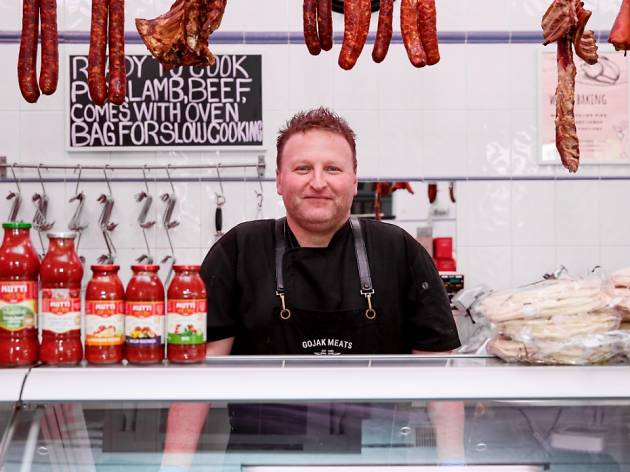 Gojak Meats. Photograph: Katje Ford
Peppe's Pasta (151 Ramsay St) introduced its fresh pasta to Haberfield in 1993, and it's now sold all over Sydney. Visit the original Ramsay Street store to stock up on award-winning pasta, sauces and condiments with some exotic flavours and ingredients to twirl around your fork. When it comes to high quality Italian cheeses and smallgoods, Paesanella (88 Ramsay St) has been serving the Haberfield community just shy of 20 years. The deli also has dry goods, gluten-free products, ice cream, frozen goods, sliced meats and a myriad of condiments – however it's the signature cheese "cakes" that have captured our hearts. Think layers of mascarpone and blue cheese finished with dried figs and a drizzle of fig jam. Gojak Meats (177 Ramsay St) is a traditional butcher with a whole-animal philosophy where you'll find custom cuts of meat and and house-smoked and cured varieties like ham, bacon and smoked loin prepared in their very own smoke room. With the owners and staff speaking Slovenian, Serbian and Croatian, they encourage customers to come in and exercise their local tongue. First opening its doors for business in 1974, Frank's Fruit Market (94a Ramsay St) is an old-school greengrocer where you'll find staples of the Mediterranian diet such as plump, fresh figs and sweet, red Italian Tropea onions. With 30 years in the game, Pasticceria Papa (145 Ramsay St) is one of Sydney's most beloved cake makers. This place supplies cafés and restaurants all over sydney with cakes and pastries – get down there to see why their fluffy ricotta cheesecake has gained a cult following.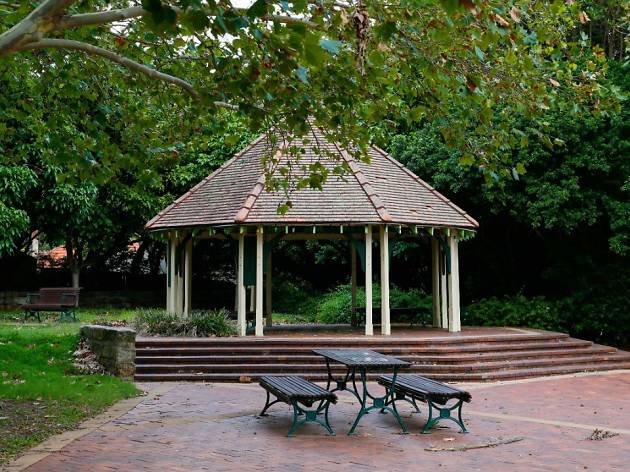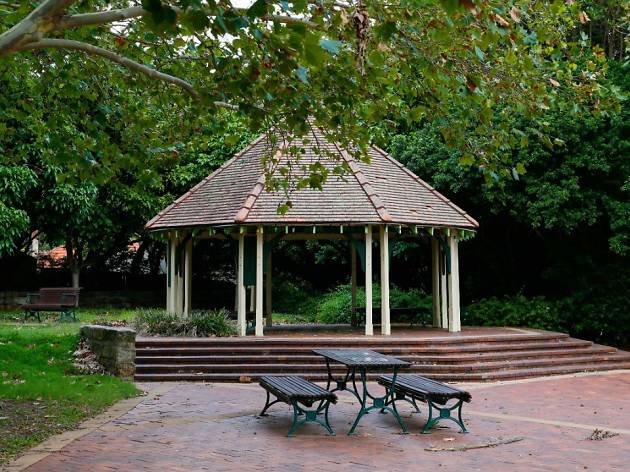 Federation Place. Photograph: Katje Ford
Haberfield is a historic suburb, with a wealth Victorian and Federation houses. The area was developed in the early 1900s by Richard Stanton, in response to overcrowding in parts of the inner city. Stanton promoted the development as a "slumless, laneless and publess" garden suburb. You can spot some of the best examples of the area's original architecture at the intersection of Stanton Road and Haberfield Road for homes, Federation Place in the centre of the bustling Ramsay Street strip, and Robson Park, on a hill overlooking the Parramatta River. Built circa 1870, the Yasmar (185 Parramatta Rd), formerly known as Yasmar Hostel, is a gorgeous dressed-stone building set in a lush garden.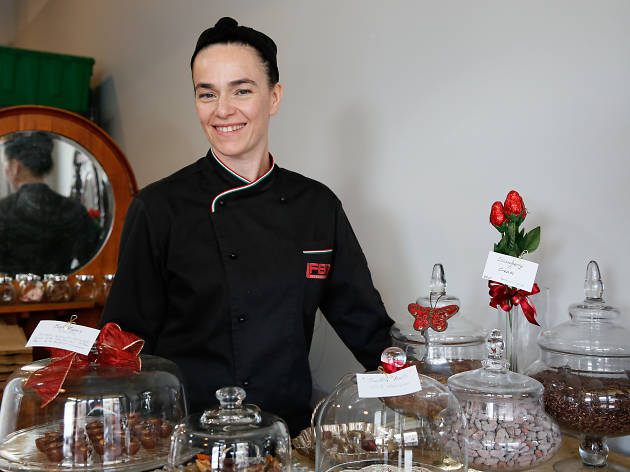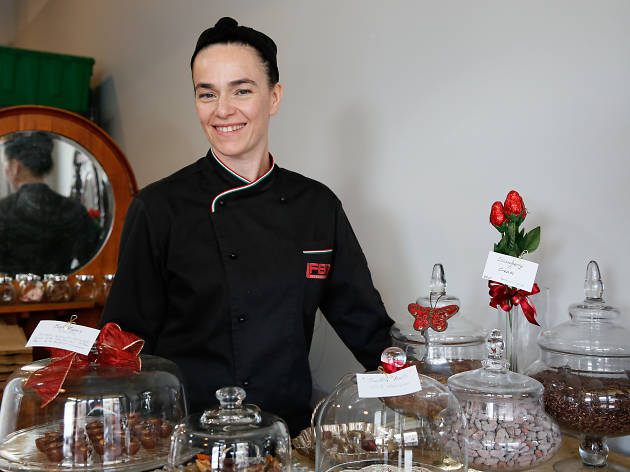 Chocolate Appreciation Tour. Photograph: Katje Ford
If you haven't already gathered, excellent food is the heart of the Haberfield experience, and the area is a destination for Italian food, a legacy of the post-World War II influx of Italian migrants to the area. So the best way to get intimate with this suburb is to head on an Italian Gourmet Food Safari ($130). Host Maeve O'Meara has been bringing foodies into Haberfield for years, and through her local connections and expertise you'll be armed with the knowledge of a local connoisseur, meeting local shop owners and sampling coffee, food and wine from local eateries and delicatessens. The tours generally run on the first Saturday of the month. If you're tempted by the sweeter things, head to the Chocolate Artisan Shop (74 Ramsay St). Keep an eye out for the next dates for upcoming sessions of resident culinary artist Jessica Pedemont's Chocolate Appreciation Tour where you can marvel at demonstrations and taste the best of gourmet chocolate. Of course, Haberfield has more than food to offer. Not far from Haberfield Village, the Bay Run is a scenic track where you can walk off all those pastries and pasta while taking in water and parkland views. Hawthorne Parade in Haberfield is a great place to leave your car and start your trek along this seven-kilometre track, which also runs along the waterfronts of Leichhardt and Rozelle. As it doesn't involve any hills, the Bay Run is popular with families, joggers, cyclists and anyone looking to spend some time outdoors. Richard Murden Reserve is a popular picnic spot among locals located in the Greenway, a green corridor stretching from Earlwood to Iron Cove. With children's play areas and sporting courts, the reserve is easy to find close to the Marion and Hawthorne stops on the L1 light rail line.