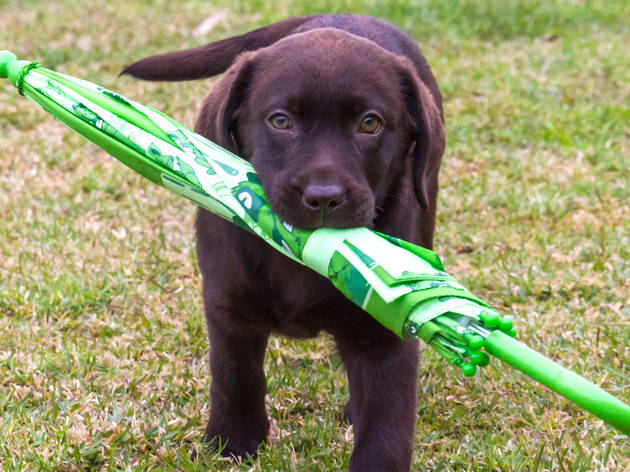 Where to buy an umbrella in Sydney
Stay dry and nip into one of these brolly vendors
How much? $14.99-$35
This is a good store to go to if you're just coming out of the train and you've just seen the rain trickling down on the carriage. Grand Concourse at Central Station, near Eddy Avenue exit. Open 5:30am-10pm daily.
How much? $5.99-$15
With plenty of choices to tickle your fancy, this store has an array of different umbrellas that will keep you nice and dry. Next to Circular Quay Wharf, near Alfred St and Circular Quay Station. Open daily 8am-10pm.
How much? $14.99
Another good newsagency that's right in the heart of Central Station. The staff are friendly and they will hook you up with an umbrella to keep out of the rain. Between platforms 12 and 11, Central Station, near Grand Concourse exit. Open daily 5:15am-9 or 9:30pm.
How much? $4.95-$30
If you're looking for a cheap choice, this is the store for you. The most expensive umbrella goes up to $30 if you're looking for the best quality umbrella, otherwise $10 will do good too. 7/1 Alfred St, Sydney 2000. Open 24 hours daily.
How much? $7.99-$29.99
Quay Pharmacy has a huge collection of different types of umbrellas. They even have ponchos in case you're looking for something to keep your whole body dry. Circular Quay Station, E2-E3 Alfred St, Circular Quay. Open daily 8am-8pm.
How much? $8
Another cheap alternative, City Supermarket ranges in various prices starting from as little as $8. 105 Pitt St, Sydney. Open 24 hours daily.
How much? $2.80
This Japanese store doesn't sit far from George St, with most of their products being $2.80 unless specified otherwise.
How much: $9.99-$19.99
A store that will give you the best bang for your buck. Umbrellas come in various sizes and prices vary accordingly. 58 Pitt St, Sydney. Open 24/7.
How much? $9.95-$35.95
This chemist provides some facilities that will keep you snug from the rumble and thunder of the outside world. Pitt St Mall, 160 Pitt St Sydney. Open Mon-Wed, Fri 8:15am-6pm, Thu 8:15am-8:45pm, Sat 9:30am-6pm, Sun 10am-5pm.
How much? $1.50-$19.99
Books with a side of umbrellas and ponchos which will score you some great deals. 1/2 Lee St, Haymarket (Railway Square). Open Mon-Fri 8am-9:30pm, Sat-Sun 10am-7pm.
Want to stay dry?
Just because the skies are falling, doesn't mean you have to sit around doing nothing... We may be a city that struggles when the heavens part but look hard enough and there's a bunch of fun to be had in a downpour. The key is staying out of it with these great rainy day activities.
Best selling Time Out Offers