Who's afraid of Fran Lebowitz?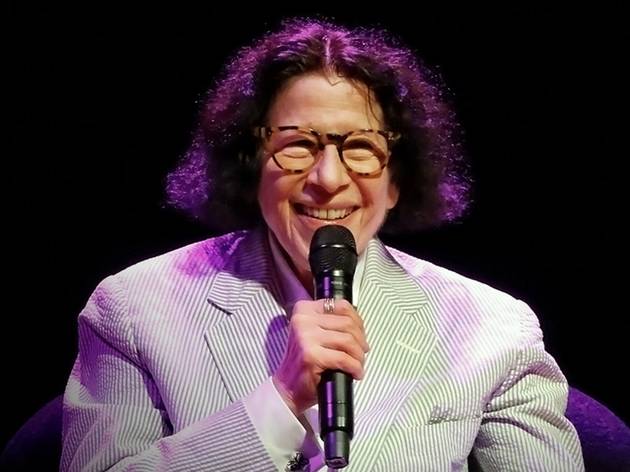 Time Out says
Dry as a bone and sharp as a tack, the inimitable New York wit has a few things to say.
There are few subjects on which super-smart writer, cultural critic, commentator and comic contrarian Fran Lebowitz doesn't have a few thoughts to spare.
She visited Sydney for the All About Women Festival in 2018, and broadcaster Josh Zepps was an odd choice as interviewer, given the theme. Lebowitz runs rings around him, and it's a joy to behold. If you weren't at the Opera House that night, you can catch up now, thanks to the From Our House to Yours digital program.
An all-round living legend, Lebowitz leapt from New Jersey to New York in 1970 at the tender age of 18. Not much later she was filing for Andy Warhol's Interview Magazine. Noting that the city was a good bit wilder then, Lebowitz is no fan of gentrification, but she's not up for it returning to dirty and dangerous either. She just wants fewer tourists and more immigrants.
In a zippy, wide-ranging chat, the grumpy genius covers everything from the impossibility of teaching someone how to be a writer, ("I write so slowly, I could write in my own blood without hurting myself") to the ludicrousness of clothing dogs. Lebowitz also reveals she finds New York governor Andrew Cuomo a thug. While she agrees he'd make a better president than Donald Trump, she also argues that that cannot be the low bar.
You can never have too much Fran, so warm up by listening to her class chat on the Opera House's It's A Long Story podcast here.
Details
Users say