Win a progressive dinner experience at four restaurants perfect for group outings
The Parlour Group's central Sydney joints are perfect for group gatherings, and you can try them all if you win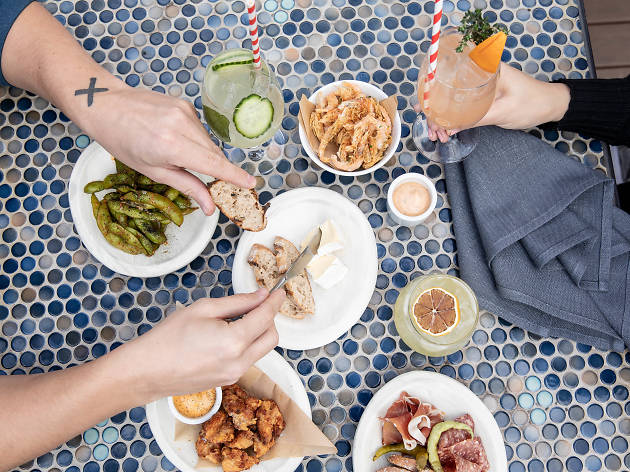 1/4
Photograph: Supplied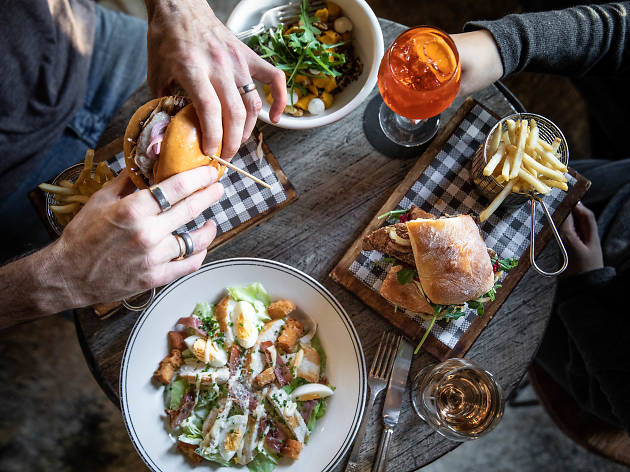 2/4
Photograph: Supplied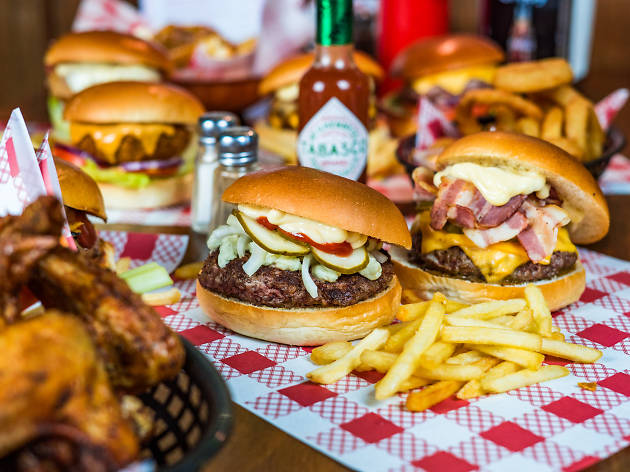 3/4
Photograph: Supplied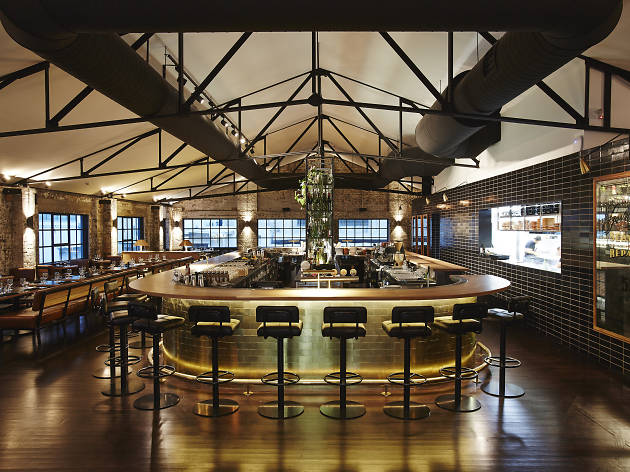 4/4
Photograph: Suplied
The season for end-of-year catch-ups and Christmas parties is just around the corner, but if you're looking for a spot to get together with your mates, start with the Parlour Group restaurants in Sydney.
Today, Parlour Group consists of four venues: Riley Street Garage in Woolloomooloo combines drinking and quality dining brilliantly with a huge island bar; Rosebery's Stanton and Co will have you dining in a setting of warehouse chic; Surly's in Surry Hills is for when you're after spicy Bloody Caesar cocktails with your BBQ and burgers; and The Village Inn is the neighbourhood favourite in Paddo, where pub classics don't compromise on quality local produce.
These restaurants may offer cuisines ranging from modern Japanese to American barbecue, but they have a lot in common too: they're all housed in beautiful heritage buildings with oodles of charm; they are all great places to drink as well as to eat; they all offer a warm welcome to everyone; and – hallelujah! – they take bookings.
Lucky for you, Time Out and Parlour Group are giving away two progressive dinners hosted by charismatic owner, Brody Petersen. Two winners will get to take four mates each on a progressive dinner where you'll get to enjoy one course and drink from Riley Street Garage, Surly's, The Village Inn and Stanton and Co over the course of one evening.
Interested? All you need to do to enter is tell us why you and your mates deserve to be treated to a progressive dinner out with Parlour Group. The most creative answer wins! You've got until Monday November 4 to enter the competition.
Read more on why these ace Sydney restaurants are ideal for your next group get together.