11 reasons to visit Phuket in 2019
Make the most of your time on Thailand's largest island with our guide to the best things to see and do in this slice of heaven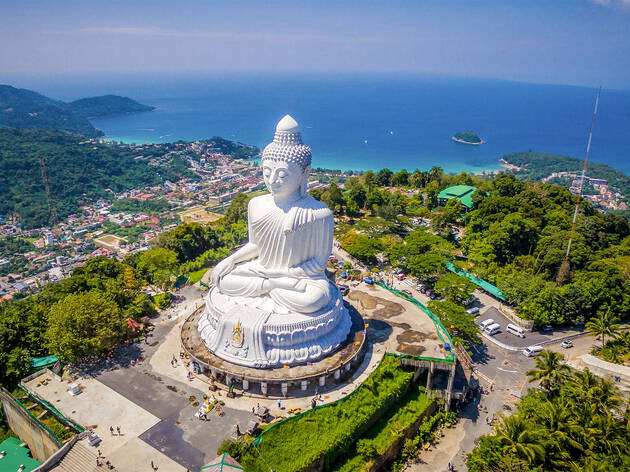 1. Phuket Elephant Sanctuary
At this safe haven and "retirement home" for elephants, they believe that people are not meant to work the gentle giants nearly to death, parade them in city streets or even ride on their backs. Visitors to the sanctuary are instead invited to feed, scrub down and bathe or just generally chill with a handful of injured, aged and traumatised elephants rescued from logging camps and circus-like attractions. This is one of the most ethical ways to see elephants up close in Phuket. No trick shows, no tourist rides – just elephants being elephants. You can book for a morning, afternoon or full-day experience. www.phuketelephantsanctuary.org.
2. Islands of Phang Nga Bay
Jump aboard a speed boat and take a day trip (or two) out to explore some of the hundreds of tiny paradise islands. Dozens of tour operators offer many different day trips out from Phuket. If you've only got one day, head out on a Phang Nga Bay/James Bond Island trip, which takes you to the jaw-dropping limestone cliffs jutting out of the sea that were made famous by the 007 movie The Man with the Golden Gun, plus a few other small islands.
3. Bangtao Beach
There are dozens of beautiful beaches on Phuket – Mai Khao, Kata and Karon all deserve a mention – but Bangtao Beach is the pick for many in the know. An 8km-long stretch of soft white sand lapped by crystal clear water, Bangtao Beach is home to some of Phuket's best-regarded restaurants and resorts.
4. Bangla Road
Running from the beach to the centre of Patong is Bangla Road, the notorious 400-metre strip that's the beating heart of Phuket nightlife. You'll pass everything from beer bars and live music spots (Red Hot, Rock City) to enormous nightclubs (Illuzion, Tiger Disco). You probably won't have a civilised night out here; but come with the right attitude and you'll definitely have a great time.
5. Big Buddha
You can't go to Phuket and miss the Big Buddha. Quite literally, as the 45-metre high marble Buddha statue can be seen from just about anywhere in the south of the island. But climb up the hill in Karon and you'll be treated not only to an impressive close-up of the colossal religious icon but also stunning views of the mountains and Andaman sea. Karon, Amphoe Mueang Phuket, Phuket. +66 (0)81 891 3827. www.phuket-big-buddha.com.
6. Wat Chalong
The most important and largest Buddhist temple on Phuket is a grand pagoda housing a splinter of bone from Lord Buddha himself. The beautiful buildings and grounds of Wat Chalong are the perfect place to take a break from the beach. It's always bristling with local worshippers and curious tourists and it can get really crowded here, so make an effort to time your visit for as early in the day as you can if you want time and space to take it all in – or get that perfect photo for the 'gram. Remember: this is a sacred site, so make sure you cover up. Chao Fah Tawan Tok Rd, Chalong, Amphoe Mueang Phuket, Phuket. +66 (0)76 381 226. www.wat-chalong-phuket.co.
7. Monkey Hill
Forget the tourist-packed, more famous Monkey Beach and take a walk from Phuket Town up Toh Sae Hill for a close encounter with our furry cousins. Head up the hill and you'll soon meet macaques looking for food. Bring some nuts or fruit along and you'll make plenty of friends. But remember, these aren't tame monkeys, so don't get too intimate. And if it's raining, don't bother – monkeys dislike the rain just as much as we do. A viewing platform near the top of the hill affords good views of Phuket Town. Soi Muensri, Ratsada, Amphoe Mueang Phuket, Phuket.
8. Bang Pae Waterfall, Khao Phra Thaeo National Park
Phuket's largest waterfall attracts plenty of locals and tourists alike throughout the year. This small but beautiful and tranquil waterfall is surrounded by dense tropical jungle in Khao Phra Thaeo National Park on Phuket's sparsely populated eastern side. It's best visited in the wet season, when the rock pools are full enough to take a dip in and the lush jungle is at its verdant best. There's a couple of good local restaurants nearby for when you get hungry, but make sure you bring decent shoes and plenty of mozzie spray – and the 200 baht entrance fee to the park. Thep Krasatti, Thalang, Phuket.
9. Promthep Cape
You can't really visit Phuket and not make your way up the viewpoint on Promthep Cape for at least one sunset. The most southerly point of Phuket is where you can breathe in the most awe-inspiring views on the island. It can get incredibly busy, but the views more than make up for the constant stream of camera-clicking tourists that arrive in the adjacent car park every evening. At nightfall, grab a table at the nearby Promthep Cape restaurant for a serene sundowner meal. Rawai, Amphoe Mueang Phuket, Phuket.
10. Phuket Old Town
The picturesque historical quarter of Phuket Town is where you'll find beautiful old buildings, museums, boutique shops and a thriving night market. A world away from the tourist-packed beaches and night-time hedonism elsewhere in Phuket, this antiquated area of town is steeped in heritage and small enough to explore on foot. There's a strong old colonial Chinese and Portuguese influence here, especially along the particularly charming Soi Rommannee.
11. Gibbon Rehabilitation Project
Set within the the island's Khao Phra Thaeo National Park, this project rescues and rehabilitates white-handed gibbons, slow lorises and dusky langurs that have been been illegally kept as pets or traumatised by the photo-prop tourist trade. As much as possible, the animals are reintroduced back into their natural habitat after a long healing process. 104/3 Moo 3 Paklock, Thalang, Bangkok. +66 (0)7 626 0492. www.gibbonproject.org.
Visiting Thailand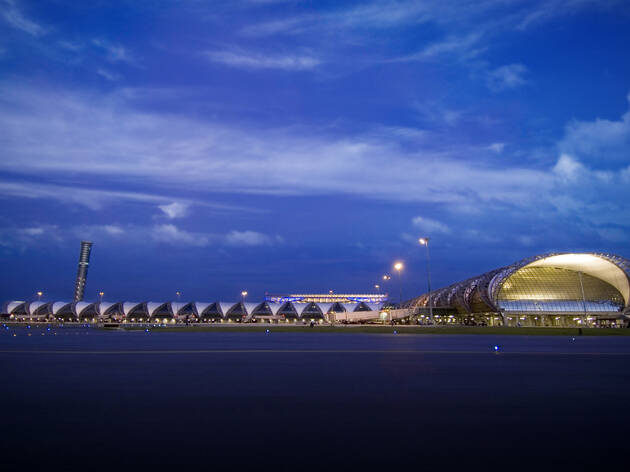 The best time to visit Thailand is between November and February, when the climate is relatively cool and dry (25-32°C). Arriving between March and May will put you right through Thailand's summer, when temperatures can climb above 40°C. The monsoon season (June-September) is usually very wet and humid, and national parks and waterfalls are at their best.
Tourists from many countries, including Australia, New Zealand, the US, UK, Germany, France and Singapore, do not require a visa when entering Thailand and can stay for 30 days. Thai authority requires at least six months validity remaining on the passport. Check the Thai embassy's website.
Suvarnabhumi International Airport in Bangkok is the main air gateway into Thailand. Thai Airways, Qantas and Emirates (till the end of May 2019) operate direct flights from Australia to Bangkok; Jetstar flies to Bangkok from Melbourne and to Phuket from Sydney. Other carriers that provide connections from Australia include Singapore Airlines, Malaysian Airlines, Scoot and AirAsia.
Explore more of Bangkok and Phuket
Make the most of your visit with our handy guide to the best places to see, things to do and food to eat.