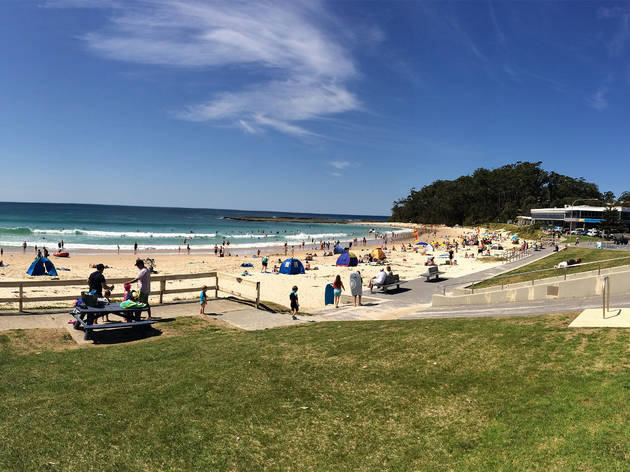 Aside from the awesome vintage stores and luxe accommodation, it's also a food-focussed destination where venues are rocking their home grown produce, and cooking it with panache
Eat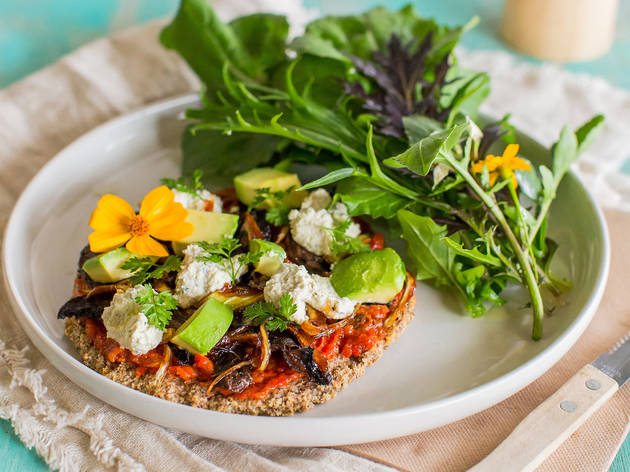 We love newly opened
Milkhaus
for breakfast. Situated in a cheese factory which was active from 1905-45, in nearby Woodstock, it's a beautiful, Nordic-inspired space reminiscent of
Kitchen by Mike
, but teenier.
A nice option for lunch is
St Isidore
just outside Milton. Again, this place is all about locality, with ingredients grown in their stunning gardens (take a wander through after your meal). Heat yourself up from the inside out with the crisp, melting confit duck leg. And the warm chocolate tart with roasted peanut ice cream will have you moving down here in a shot, it's that amazing.
St Isidore, 89 Croobyar Rd, Milton 2538. 02 4455 725
Drink
OK, so
Tallwood
is technically a restaurant, but you can pop in for a drink, too, and you really shouldn't miss out on the punchy, barrel-aged Negroni. Don't neglect the food while you're there – chef Matt Upson's Asian-inspired menu is carefully thought out and seriously delicious, as the fresh local market fish with spicy, sour nam jim dressing attests.
S
Stay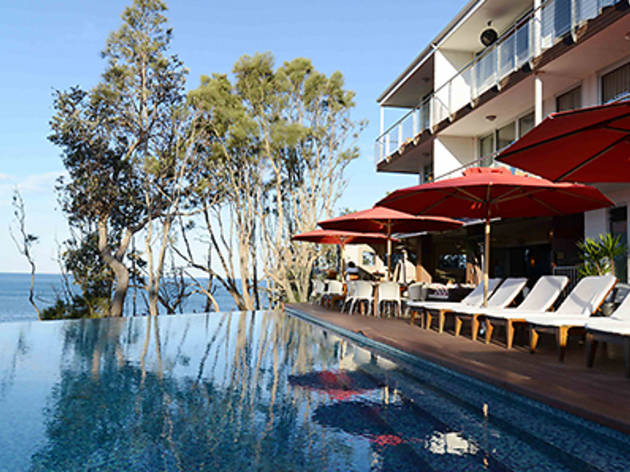 You've got to stay at
Bannisters
. With sweeping ocean views from the rooms, you'll be hard pushed not to see a whale or two frolicking past of an evening. Upgrade to the luxury suite if you can – many have giant spa baths overlooking the views, and others boast extensive balconies that make the most of them. All are stunning places to stay in – so much so that you might not want to actually leave your room at all (we won't tell). If you do decide to venture out, though, there's a complimentary courtesy car to take you anywhere you fancy in the area.
Shop
If you're going luxe with this trip, go for a spa treatment at Bannisters before watching the sunset over the ocean from your room: you might never again feel this relaxed. For a more high energy activity, check out the new Farmers' Market in nearby Ulladulla on Thursday arvos, where you can buy local milk (complete with natural lumps of cream!), cheese, organic veggies and even elaborate mushroom growing kits.
Civic Centre, Princes Hwy, Ulladulla 2539; 02 4444 8820
. And don't miss the vintage scene in Milton. We love Revival in the centre of town for mid-century furnishings (
Shop 2a and 5a 'The Shed', The Settlement, Milton 2538; 02 4455 1200)
, and Turnbull Bros of Milton off the beaten track for weird and wonderful bric-a-brac and antiques (
79 Watson St, Milton 2538; 02 4455 1353).
And don't forget
The South Coast is prime whale-watching territory form May to November. If you didn't spot any during your stay, on your way back to Sydney you can stop by Penguin Head at Culburra Beach and keep your eyes peeled for humpbacks, Southern rights, dolphins and more.
Time Out Sydney stayed as a guest of Bannisters, and ate as a guest of its restaurants and cafés.