A weekend in Pokolbin, Hunter Valley
This beloved getaway is so much more than just vineyards – can we interest you in a Segway adventure?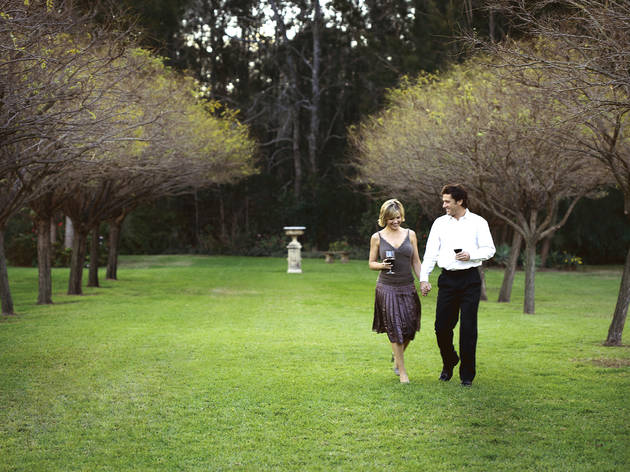 Plan a long weekend in the Hunter Valley with our guide to where to eat, drink, stay and play in Pokolbin.
There are more than 150 wineries in Hunter, so where do you start? Right here, that's where.
Read more
Drink
But you're here for the wine, right? One of the best deals you'll find in the area comes courtesy Hungerford Hill, which hosts an 'Epic Tasting Experience' for curious oenophiles – we say go the Ultimate level, which costs $60 per person and gets you eight wines (including the limited-edition 2013 Barossa Valley shiraz, sold only at the cellar door) paired with six tasting dishes prepared at the award-winning Muse Restaurant on site.
Read more
If spirits are more your speed, you'll want to visit the Hunter Valley Distillery, the only organic distillery in the Southern Hemisphere and a great place to sample vodkas (try the lemon myrtle variety!), schnapps, liqueurs and their excellent gin.
Read more
Stay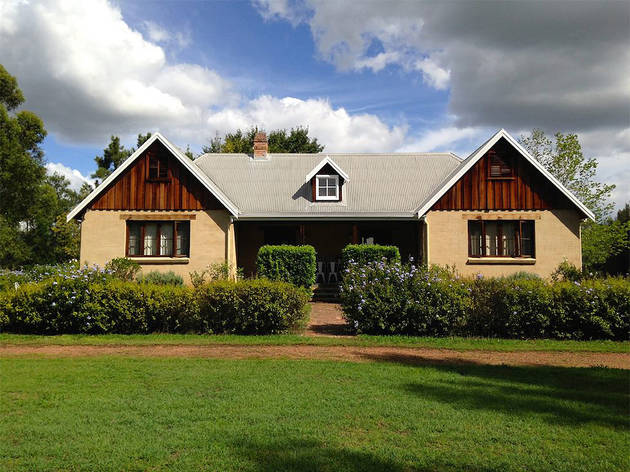 Nick and Rebecca Diamond are your gracious hosts at the Carriages Boutique Hotel, which boasts two buildings – a gorgeous eight-unit country house and a two-unit cottage boasting spacious, well-appointed rooms. They'll pour you a complimentary glass of their award-winning wine at check-in, where you'll likely receive an excited greeting from their friendly border collie Wellington. Many of the rooms boast open fireplaces; order a takeaway pizza from Il Cacciatore (609 Mcdonalds Rd, Pokolbin 2320; 02 4998 7639) down the road – we recommend the pumpkin, zucchini, caramelised onion, gorgonzola and parsley pie – and uncork a bottle from the mini bar for a warm night in. And if you want a lie-in, you're in luck: you don't have to bother with breakfast plans because by 8am the following morning, they'll deliver a basket of freshly baked goodies, yoghurts, muesli and juice to your door. Start your day right by enjoying the spread (and some killer views of the morning mist) on the verandah out the front of your room.
Read more
And don't forget...
Take the scenic route back to Sydney so you can drop by Wollombi Tavern, home to an infamous little concoction known as Dr Jurd's Jungle Juice. But be careful: this potent potable – a tasty port wine mash-up you can drink straight or with a variety of mixers – can knock you to the floor, so be sure you have a designated driver (or don't order more than one). Grab a burger and some wedges from the kitchen and sit out front to enjoy the passing parade of tourists, locals and the odd country dog on a leash.

Time Out visited the Hunter Valley as a guest of the Hunter Valley Wine and Tourism Association (HVWTA).
Read more