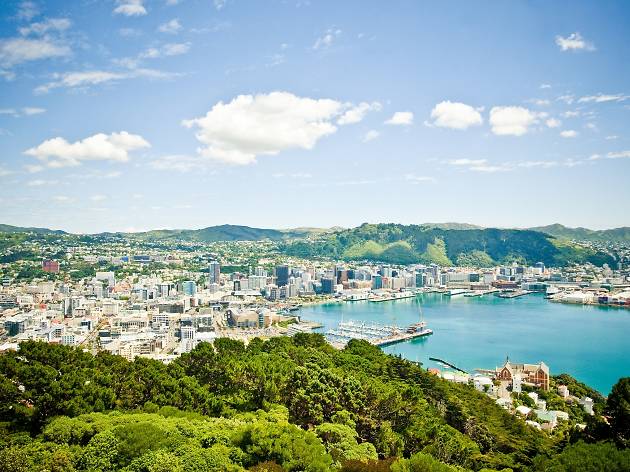 How to spend a weekend in Wellington
Fill 48 hours in New Zealand's capital with our guide to the best laneway cafés, vintage shops, craft beer bars and exhilarating outdoor activities
New Zealand's capital city is known for its concentration of excellent coffee shops, leading restaurants and craft beer scene – but it's also rich with beautiful waterside walkways, hilly cycle paths and a specialist sanctuary of the country's rarest wildlife. It makes for a compact city break for those who like a little outdoor adventure with their world-class dining habits, and it's only three hours away from Sydney.
Explore a little closer to home with these glamping sites in NSW and the best road trips from Melbourne.
RECOMMENDED: Short weekend trips from Sydney.
Friday night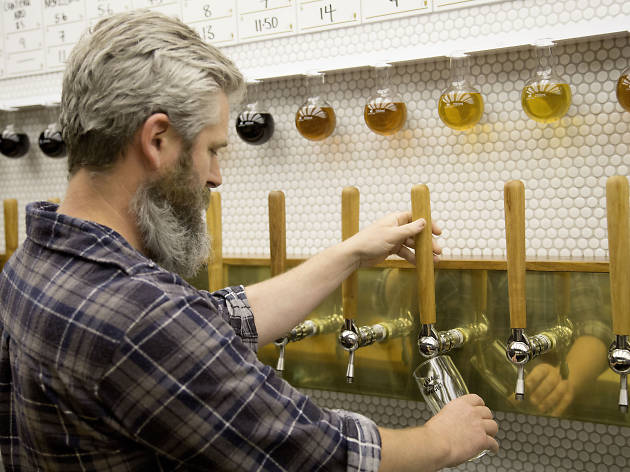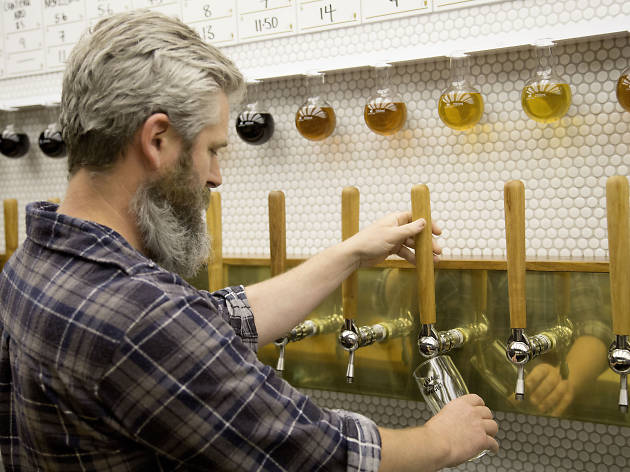 Photograph: Wellington NZ
Wellington Airport is only 20 minutes from the city centre, so drop off your bags at your Airbnb or hotel and head out to the bohemian neighbourhood Aro Valley – home to the rock star of the brewing world Garage Project. Co-founder Jos Ruffell has taken the brand from experimental beermakers to one of the most recognisably Wellingtonian beers in the city. You can stop in for tastings at the brewery – a former petrol station – where they pump out Hapi Daze Pacific pale ale for locals who pull up at the garage with refillable bottles. There are eight taps on site, and you can try one of their more adventurous brews like the Aardvark – a citrus sour ale seasoned with tangy lemongrass ants. They're open daily, but as an off-licence they can only serve you beer to take away. If you're restricted to hand luggage, we suggest wandering up the road to their Taproom (91 Aro St), where there are 18 beers on tap and the locals are queuing out of the door. A flight of tastings is $15, and they've got a small kitchen on site sending out charcuterie boards, cheeses, toasties to pair with the more unusual brews like the full-bodied, pinot fermented Chateau Aro.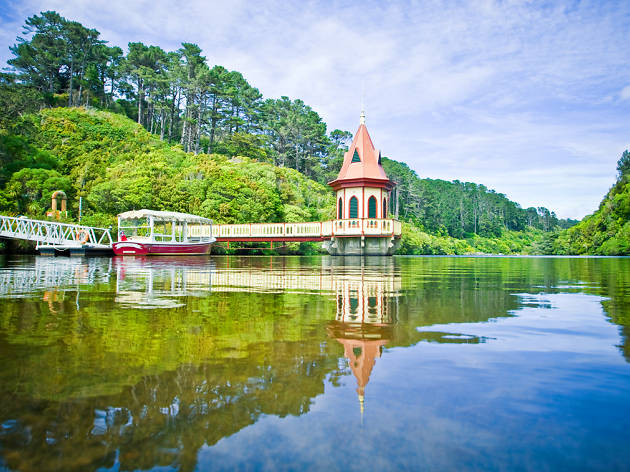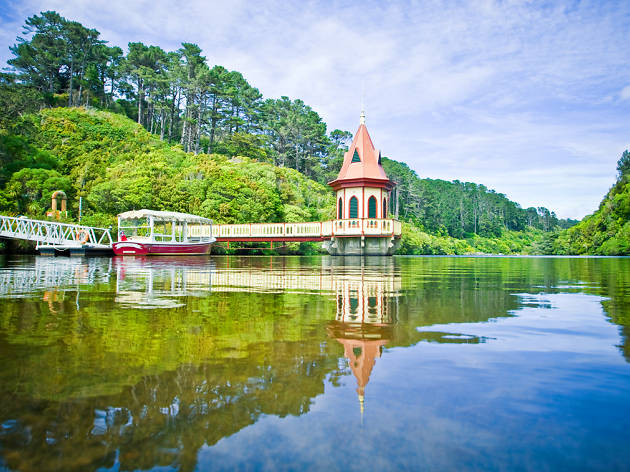 Photograph: Wellington NZ
Take a ten-minute taxi ride from Aro Valley to the world's full fenced urban eco sanctuary, Zealandia. The 225-hectare sanctuary is the site of a conservation project that aims to create the biodiversity of New Zealand before any humans set foot on the land. The forest and reservoir is now home to extremely rare native species, which visitors can experience at any time of day, however, if you visit at night it increases your chances of getting close to New Zealand's most elusive creature – the kiwi. There are over 100 kiwis in the valley, and during the two-hour Night Tour (NZ$40-$85) you'll likely see one as you follow your guide up steep pathways and over a more exposed bridge (this is also a good time to listen out for kiwi calls). In the first part of the tour you'll meet equally as fascinating animals such as the dinosaur-like tuatara, the nocturnal duck pateke, a native parrot-like bird called kaka and giant weta, which is basically a very large insect. Understandably, they treat the sanctuary like an offshore island, and so bring as little as possible as bags need to be checked for any items that may contaminate the area. Dress appropriately for a night walk and leave the flashy camera at home. The tunnel of glow worms are best appreciated with your eyes, not through a lens.
Saturday morning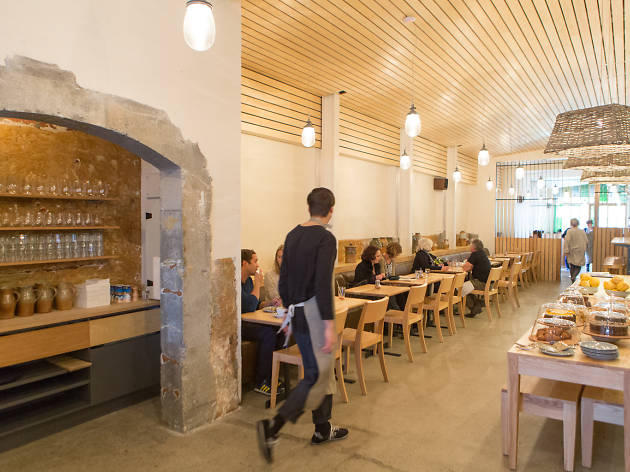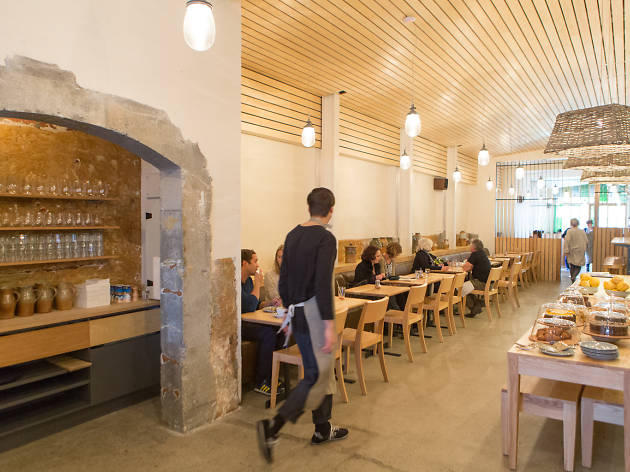 Photograph: Wellington NZ
Shake off that hangover with a fresh platter of locally sourced produce at Loretta. The Cuba Street restaurant opens for breakfast from 8am on weekends and their menu changes with the seasons. When Time Out visited we were won over by the sweet, fleshy blood-red plums on the fruit platter (NZ$16.50), which came with coconut yogurt and thick wedges of watermelon. They're known for their crumpets, which are housemade and come with generous serves of curd or honey and butter. And if the first meal of the day is ruined without eggs, they'll make you any style you like on toast, or there's a continental breakfast for NZ$19 that'll feed a small army.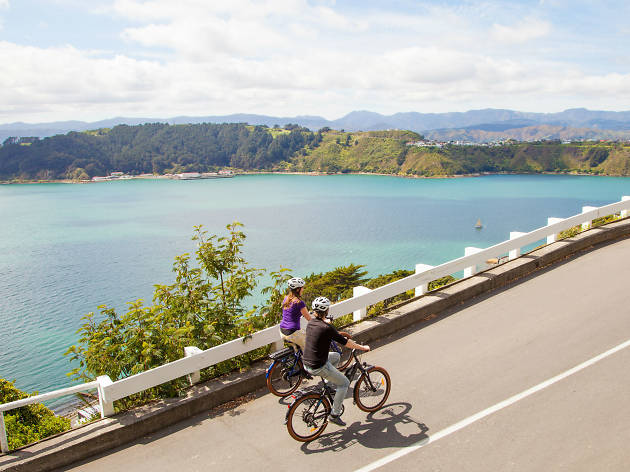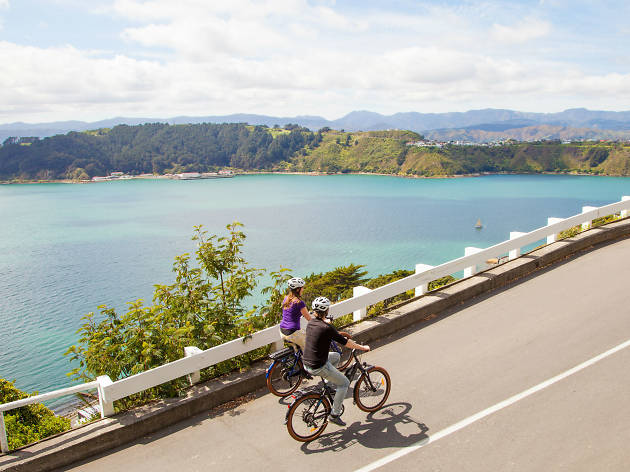 Photograph: Switched On Bikes
After a feed, hop on an electric bike and get your bearings. Switched On Bikes on Queens Wharf offer daily e-bike hire and tours from NZ$25 per hour, which'll give you extra power to speed around the water's edge and get acquainted with your new home for the weekend. Be warned: with an average wind speed of over 26km per hour, the prize for windiest metropolis in the world goes to Wellington, so you'll need the electricity to help you turbocharge to the summit of Mount Victoria for sweeping views from the Wellywood sign over to Te Aro. We suggest booking into the three-hour Bays Tour (daily, NZ$95) to get the most out of your morning; your guide will lead you around the seafront to Oriental Bay and Evans Bay, pointing out landmarks like the bronze sculpture 'Solace in the Wind' to the candy-coloured beach huts along Wellington Parade.
Saturday afternoon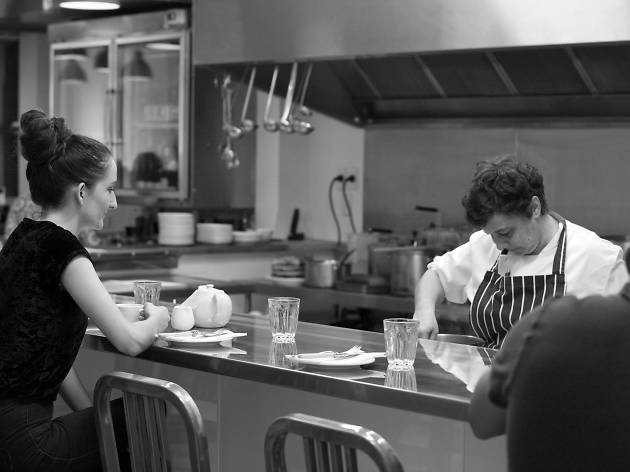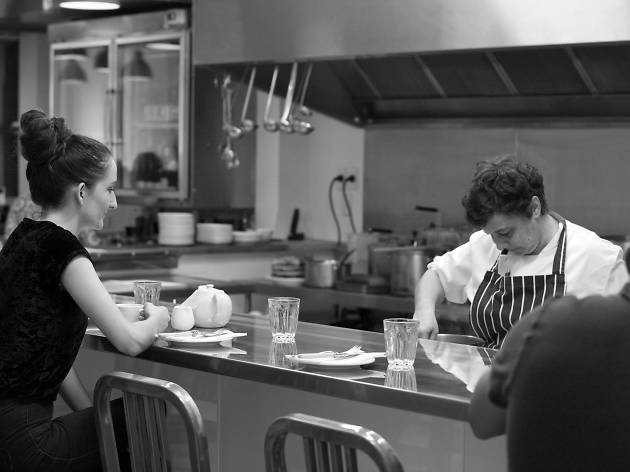 Photograph: Supplied
Refuel with European-inspired comfort food at the all-day eatery Field and Green. Chef Laura Greenfield, a Londoner with 13 years' experience at Sotheby's restaurant on Bond Street, recreates classic dishes like fish-finger sandwiches in a light, fresh, contemporary style that heroes local produce. She also churns her own ice cream in 17 flavours, from the tart and creamy lemon meringue to the more adventurous saffron and cardamom.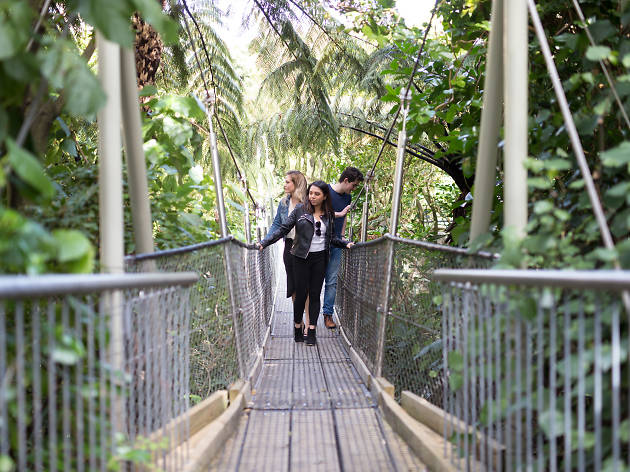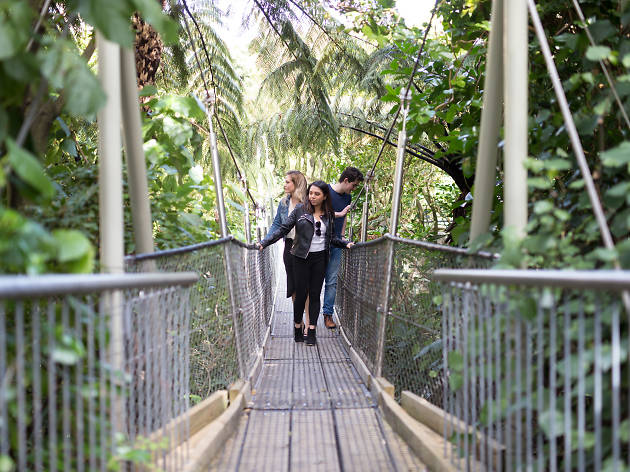 Photograph: Michael Hall
Wellington is often referred to as the culture capital, and its national museum dwarfs many global institutions for its First Nations history and representation – in fact, it puts Sydney's to shame. In a one-hour walk-through of Museum of New Zealand Te Papa Tongarewa you'll pick up fascinating and devastating facts about the country's ecological and environmental history, from tectonic plates and extinct moa birds to life-sized recreations of Māori meeting houses and war canoes. You'll also see a display on the founding document of modern Aotearoa New Zealand – the treasured Treaty of Waitangi, an agreement between Queen Victoria and the chiefs and tribes of New Zealand that confirmed sovereignty, rights to land ownership and British citizenship. If you have more time, visit the native trees planted in an outdoor exhibition called Bush City or stay inside and explore the impact of 200 years of immigration depicted in the permanent exhibition, Passports. Best of all, Te Papa is open every day of the year and it's free to enter. The Introducing Te Papa Tour is NZ$20pp (or NZ$10 per child), running from 10.15am to 3pm daily.
Saturday evening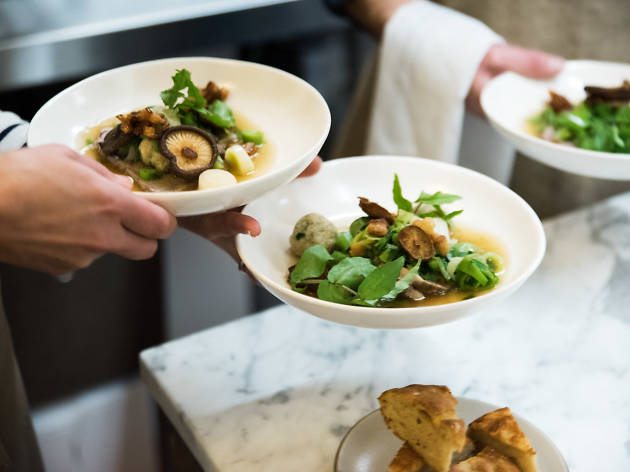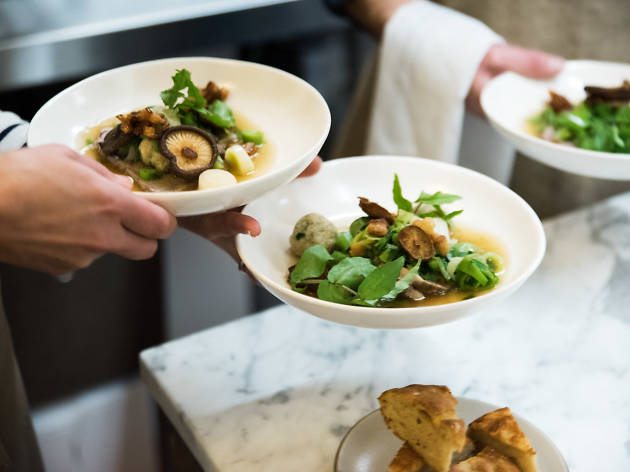 Photograph: Wellington NZ
Before you board a plane to Wellington, make a reservation at the tiny neighbourhood restaurant Rita. The new restaurant is built inside a former workers' cottage in Aro Valley and only seats 28 people on two nightly sittings, so even though they reserve tables for walk-ins you'll want to be sure of a space at one of the compact corkboard tables. Chefs Kelda Hains, Paul Schrader and Matt Hawkes, who are behind the Civic Square eatery Nikau Café, have developed a three-course set menu (NZ$65pp) that champions seasonal foods and challenges expectations. On the night we visit we're given a verbal rundown of the menu and presented with a paper docket of one-word descriptions per course. As two piping hot, buttery pastries arrive with a dollop of blackcurrant sauce we've forgotten that the dish was simply written down as 'rabbit'. From our seat we can see kitchen staff compiling the next course of shaved beetroot, delicately sliced and decorated in a fresh blueberry sauce. For such a compact space, each table still feels private and the service is conversational and unrushed. Next up is an oily mackerel and tomato soup, which is like a hug in a bowl; we're given fried sourdough and aioli to soak up the savoury broth and time to pat our happy bellies before an apricot and blackberry brioche dessert is delivered to our table that perfectly captures the taste of autumn in a bun.
Sunday morning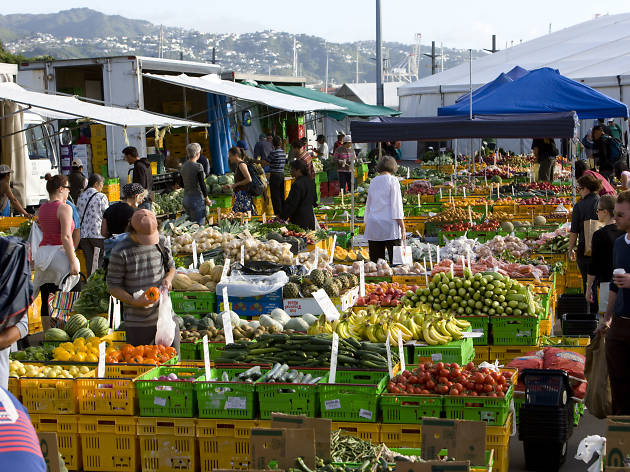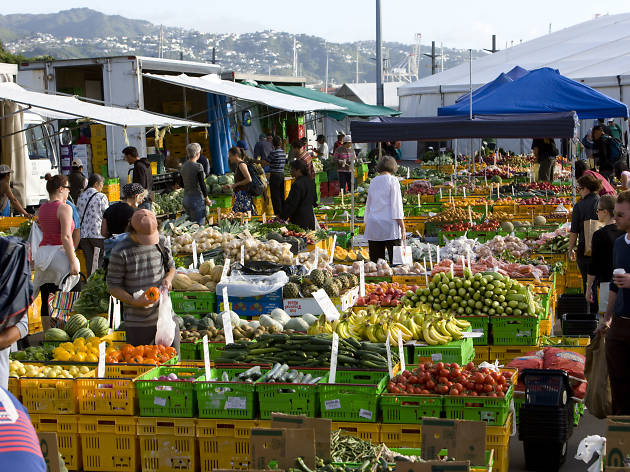 Photograph: Neil Price
Early bird? Wellington's Harbourside Markets kick off from 7.30am every Sunday and we couldn't think of a better way to round out your weekend trip than with a bacon-and-egg roll in one hand, a fresh juice in another and the sparkling water view out front. It's a serious fruit and veg market that has locals lining up for crates of shiny red tomatoes, firm bundles of bok choy and bags of ripe apricots – but as a visitor to the city you can take a pew at the edge of the action and simply enjoy the colours and smells of a vibrant marketplace without the hassle of queuing or lugging produce back to the car park.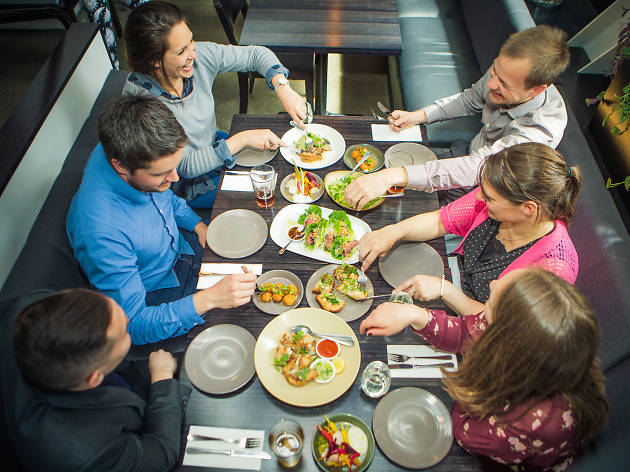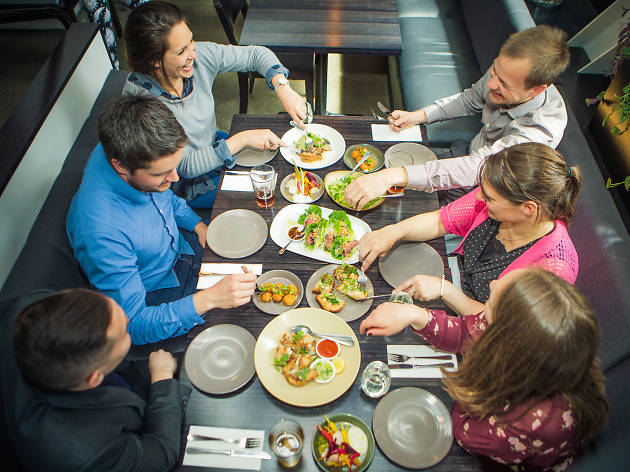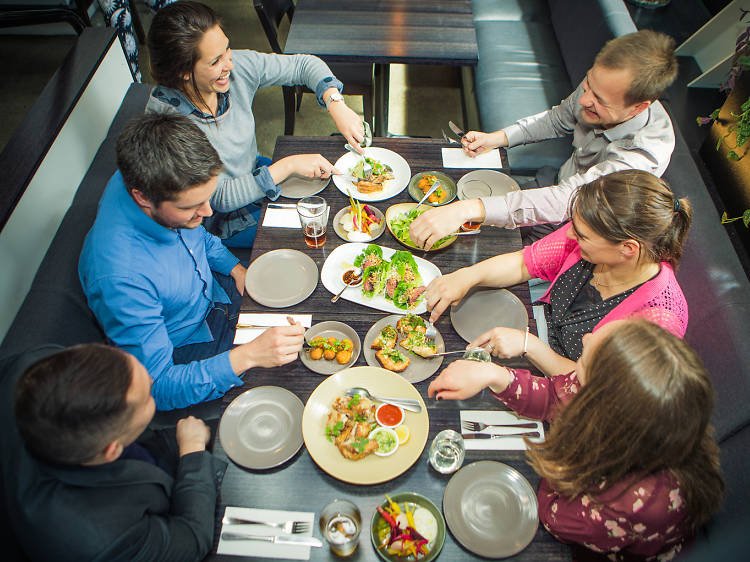 Photograph: Supplied
If you're still hungry, or want to escape the wind, Egmont St Eatery is tucked away down a laneway where locals take a seat in the sunshine to devour a plate of spicy avocado on kibble wheat toast, flavoured with pink and white onion and chilli ($19). It's a warm spot to people watch, and the plates are all designed with local produce in mind.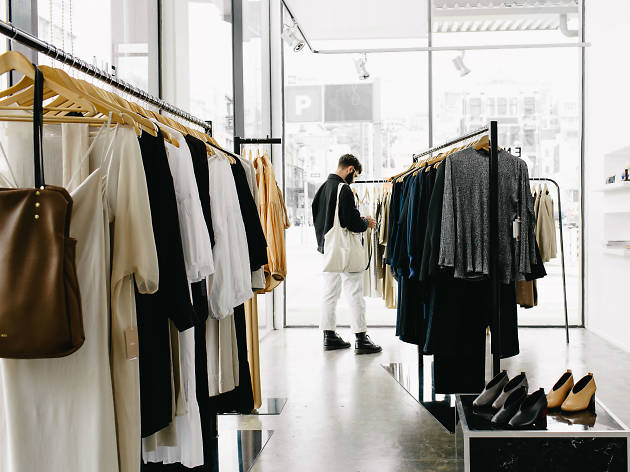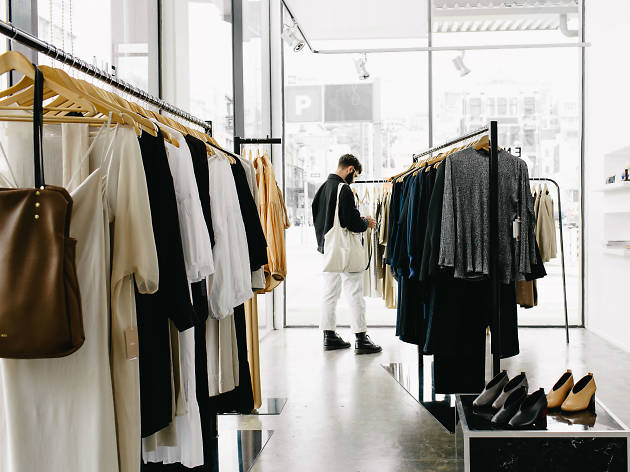 Photograph: Pivot Photography
Before you head back to your accommodation, wander down Egmont Street towards Ghuznee Street where you can hop in and out of elegant fashion boutiques like New Zealand leather brand Deadly Ponies, or the sartorial women's collections at ENA, where you'll have to restrain yourself from caressing all the silk dresses and shirts. For thriftier souvenirs, head to Cuba Street's famous vintage shops. Hunters and Collectors is crammed with beaded frocks from the 1920s, psychedelic polyester from the '60s and boots and shoes by everyone from Dior to Karen Walker.
Sunday afternoon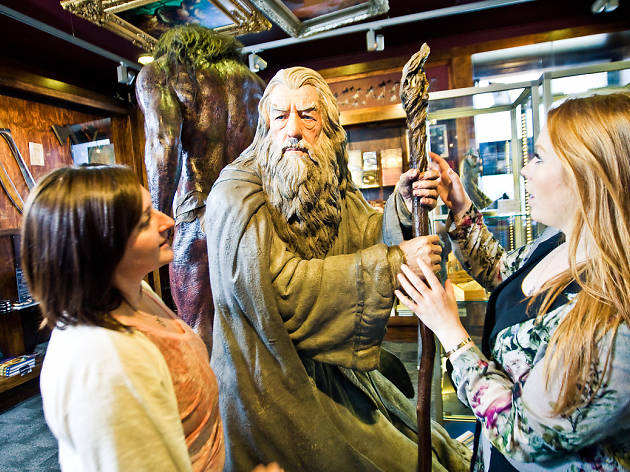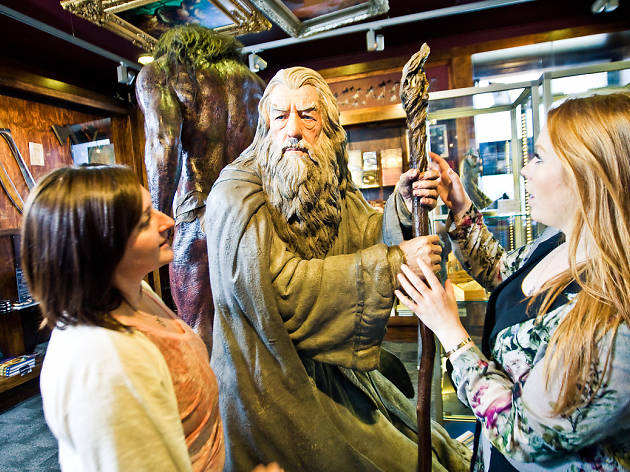 Photograph: Wellington NZ
If you've got time to kill between checkout and catching your flight home, there's a world-famous filmmaking workshop close to the airport that is a beacon for fantasy and sci-fi fans – plus they've got limited lockers for large bags. Weta Workshop is an award-winning design and model workshop that's known for its effects work on The Lord of the Rings and Hobbit trilogies, Avatar and District 9. The Miramar workshop space is relatively small considering their global impact, and you can take a 45-minute guided Weta Cave Workshop Tour that gives you hands-on access to silicon masks, feather-light armour and full-scale vehicles used in the making of your favourite films. Though the tour doesn't walk you through the active workshop space, you will meet one of the 22-person team who specialise in props, make-up or miniatures. You can double up with the Thunderbirds Are Go Behind-the-Scenes Experience, which is a nostalgic 45 minutes of staring in amazement at the real Tracy Island model for the revamped TV series. If you're under ten, it's just as fun but without the flashbacks to 1960s kids' shows. The combined tours cost $45 and it takes two hours including transfers.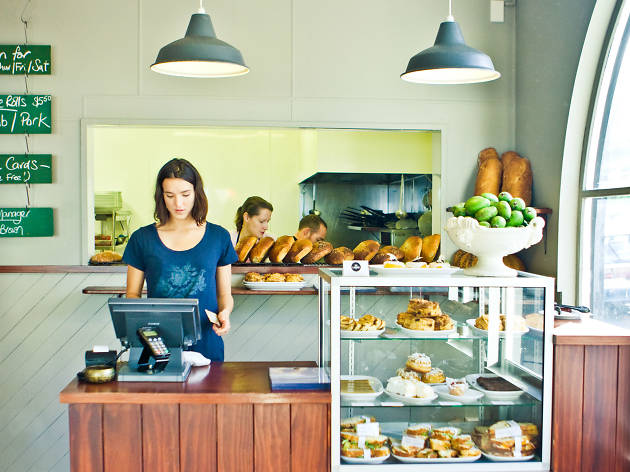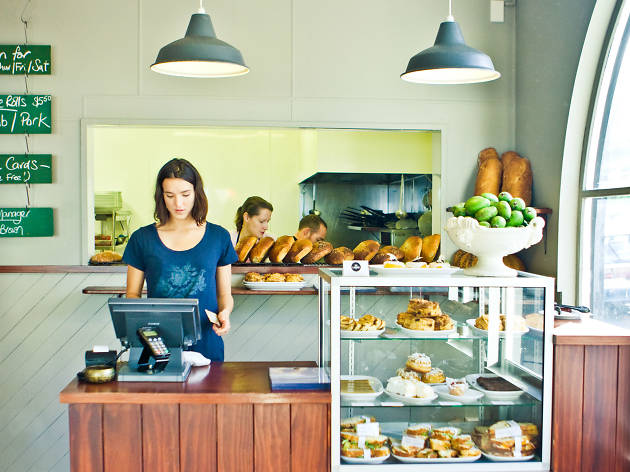 Photograph: Supplied
Wander 300 metres up the road to for a light (and possibly boozy) lunch at the Larder Restaurant. The suburban eatery is known for its nose-to-tail philosophy and co-owners Jacob Brown and Sarah Bullock deliver neighbourly service with creative takes on home-style cooking. Their light and spongy twice-cooked goat's cheese and Gruyère soufflé is so well loved they struggle to take it off the menu, but as you're surrounded by the harbour we suggest digging into a whitebait and jellyfish omelette or sardines on multigrain with pickled shallots and capers. Finish off with a cup of smooth Supreme Coffee, one of Wellington's beloved independent coffee roasters, and sob all the way to the airport.
Treat yourself to a staycation
Boutique hotels offer a delicate balance between luxury interiors and intimate (and often innovative) spaces. These are the best boutique hotels Sydney has to offer, found in the central business district and as far out to the city's beach suburbs.