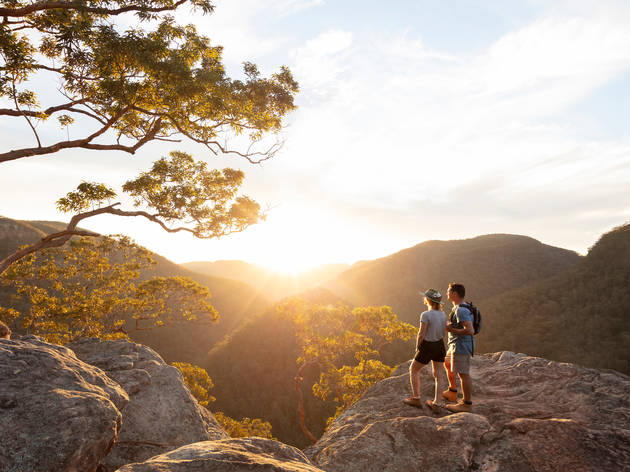 The best short getaways from Sydney
We've tried and tested these weekend escapes in New South Wales
Please remember to observe social distancing and good hygiene habits. Here's our guide on how to keep yourself and others safe in NSW. Some listed venues/experiences may be closed – be sure to check ahead.
International travel may be a distant dream, and for the time being, interstate jaunts are off the cards. But in NSW, you don't need to travel far to make a couple of nights away feel like a proper holiday. Whether you're in the mood for a beach break, a hike in the mountains, or an escape to the country, we've found a host of getaway destinations that are easily accessible from Sydney.
Need to squeeze your excursion into a day? These are the best day trips from Sydney.
RECOMMENDED: The best camping spots near Sydney.
Short getaways from Sydney within NSW
Tried and tested places to stay
Hit the road
Pack the boot, roll down your windows and let gorgeous scenery whizz past – be that soaring coastal cliffs, native bushland, or towering alpine forests. Trust us, no one will be asking if you're nearly there yet.
Small, but perfectly formed
We've rounded up some of the best tiny house escapes across New South Wales that you can knock over in a weekend getaway from Sydney. Most are perfect for a romantic escape for two adults or are the ideal retreat for solo travelers looking for the ultimate me-time. Others have a little more room so you can vaycay with friends, the kids, and even the dog.