Short weekend getaways from Sydney
Free weekend? Cheeky mid-weeker? Full-fortnight blowout? We've handpicked great (and close-by) weekend getaways and short trips just for you. Race ya there...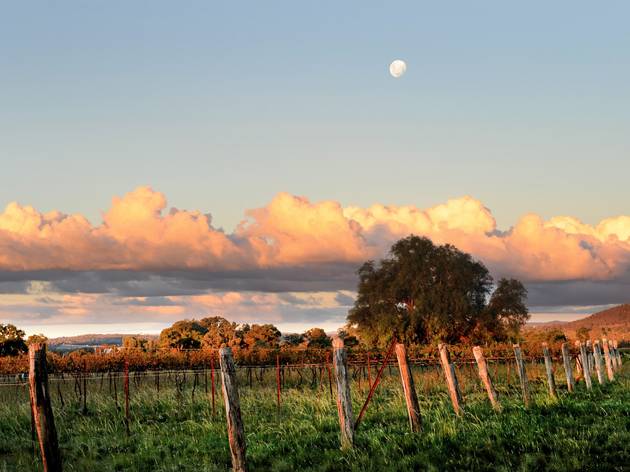 Escape from Sydney to one of NSW (or the ACT's) relaxing retreats. From fantastic local food and wine to shopping, great art, spas or adventure, you'll return to Sydney a new human.
Best driving breaks from Sydney
3
This region is seemingly comprised entirely of national parks, white sand beaches, biodynamic farmland and little seaside towns.
Read more
4
From wild national parks and epic beaches to slices of suburbia, the Central Coast is Sydney's sprawling, sometimes strange and sometimes charming northern cousin.
Read more
5
Plan a long weekend in the Hunter Valley with our guide to where to eat, drink, stay and play in Pokolbin.
Read more
6
Canberra used to be the punchline of jokes: known only for porn, politicians and legal fireworks. Now there are far more stimulating things happening outside the adult shops than on their shelves. Canberra in the twenty-teens boasts hipper hotels than Sydney, excellent cafés, some of the best galleries and museums in the country.
Read more
9
Things have changed in the Port since your parents dragged you there on a family holiday: a combination of seachange-type entrepreneurs and the realisation that having a location equidistant from Sydney and Brisbane may provide certain advantages.
Read more
Short flights from Sydney
Escape the hustle and bustle of Sydney and journey to the country's red centre, where the skies are clear, the stars are out and the landscapes are spectacular.
Read more
Use Sydney's sister down south as a launch pad for a weekend of koala spotting or fine dining in the countryside.
Read more
Or stick around...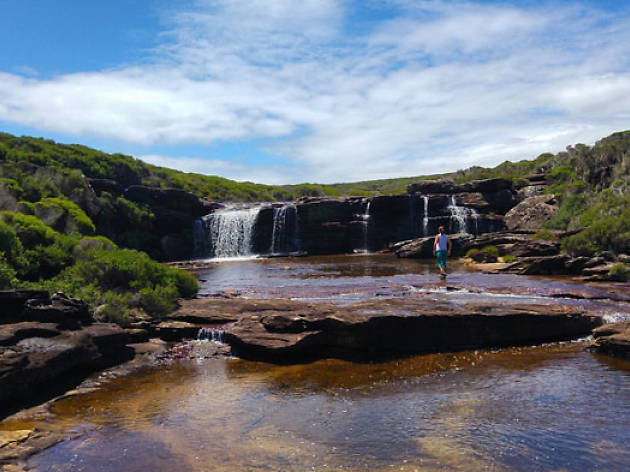 It's less than an hour's drive from the CBD, yet so many Sydneysiders haven't stepped foot in the pristine 15,091 hectares of bushland that lines the coast south of Sydney. Whether you want to swim, trek, picnic, swim, bike ride, swim or just GTFO of Sydney for the day, the Royal National Park will provide an outdoors, adventure-filled day out.
Read more